Please note when ordering and using all-glass storefronts:
Operational safety (detection signs) – according to European standards, under certain circumstances, all-glass storefronts, shop windows and partitions require detection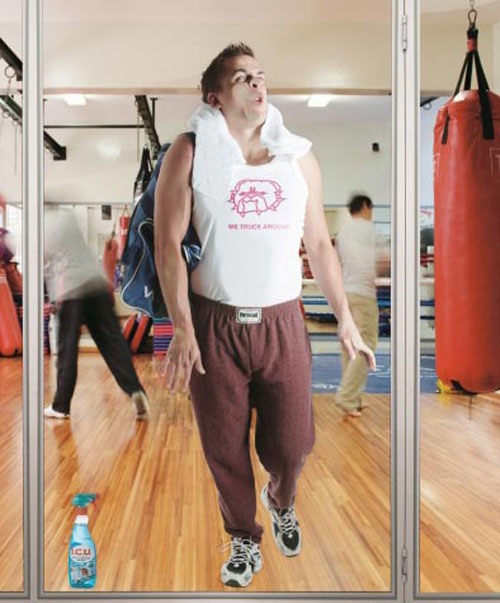 signs. Large areas of clear glazing installed inside or on the facade of a public building may pose some risk to visitors who mistakenly perceive the glazed area as a free opening.
If the presence of a glass structure is not visually obvious due to the absence of frame elements or fittings, such glazing requires mandatory label placement with additional signs. These can be various types of decoration in the form of solid or jittery lines, patterns, or commercial logos. The size of such images should be sufficient for their immediate detection when approaching the glazing unit, and they should be placed at a height of 600 to 1500 mm from the floor level. The materials or method of application must ensure the durability of the markings and their stability during use and maintenance of the glass. Detection signs for rooms visited by young children should be positioned at the appropriate eye level.
Thermal insulation – when the type of opening of movable doors would not be an all-glass storefront, it is necessary to take into account the following circumstances for use in a project:
if the structure is used for external glazing, the relatively low parameters of resistance to heat transfer should be taken into account. For glass with a thickness of 10 mm, which is most often used for such products, this value is 0,18 m2°C/W, for reference for a conventional glass unit of composition (4-16-4) – 0,36 m2°C/W. For such structures it is also difficult to ensure complete airtightness of the closure. In small separate rooms without a vestibule with direct access to the street, these conditions can create a certain discomfort in terms of temperature in the cold season for an employee, whose workplace may be in close proximity (2-3 meters) to the storefront. Obviously, this caveat is missing in all other cases.
Anti-burglary properties – all-glass frameless movable doors do not fall into the"anti-burglary" category. The gluing of so-called "reinforcing films" on one of the glass surfaces, or the use of laminated glass (triplex) to ensure that the structure has anti-burglary properties, is misleading. Such strengthening methods can only delay the time in which an attacker enters the premises by a few seconds. Nevertheless, there are certain methods of strengthening all-glass storefronts and structures that genuinely increase their resistance to burglary.