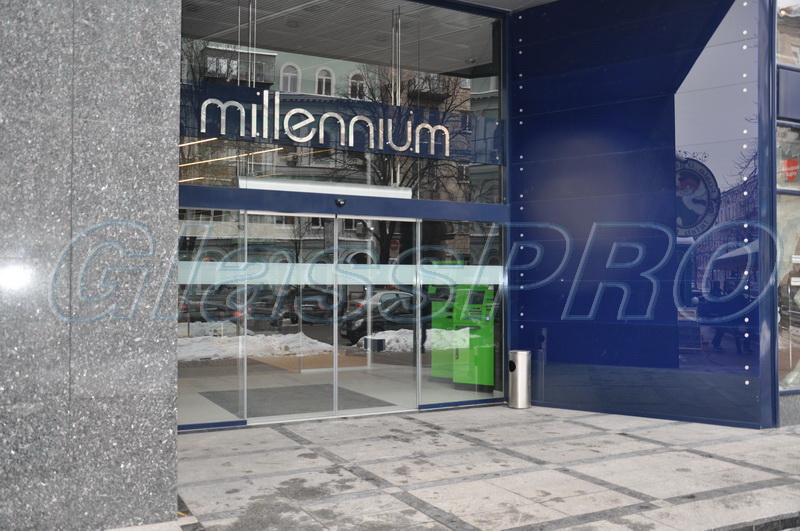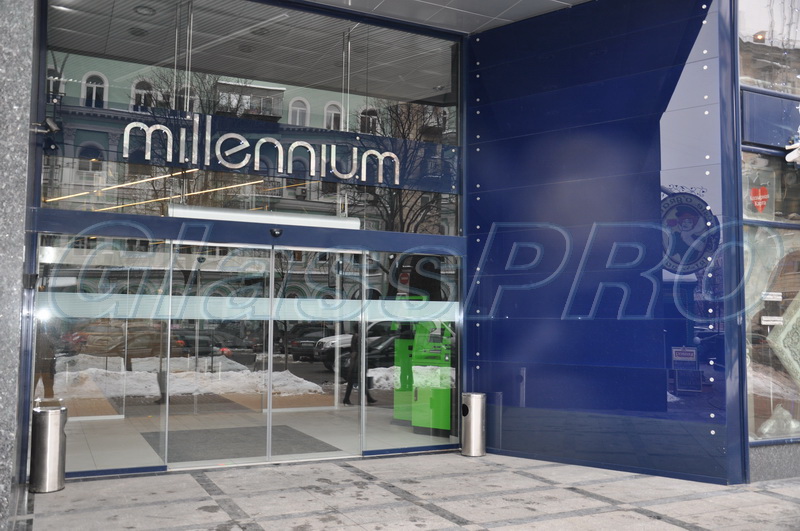 Glass panels for facade cladding
The technology (from Stemalit and Emalit brands)– as an interesting addition to all-glass translucent structures, for cladding adjacent walls we offer special colored facade panels made on top of a tempered glass base. The back side of such panels is covered with ceramic enamel, which is baked into the glass surface at a high temperature during the tempering process. The coating can have a variety of colors and is extremely resistant to weather conditions, scratches, fading, chemical and thermal influences. Such glass panels, combined with a translucent structure, solidify the facade and give a graceful modernity to the exterior.
Where to apply – the use of such glass facade panels is appropriate both for finishing walls adjacent to translucent facade structures or all-glass storefronts, and as an independent solution for cladding buildings of various architectural styles and purposes. They are a worthy competitor to any traditional materials for cladding facades made of steel, aluminum, or ceramics, and can be used in most facade systems.