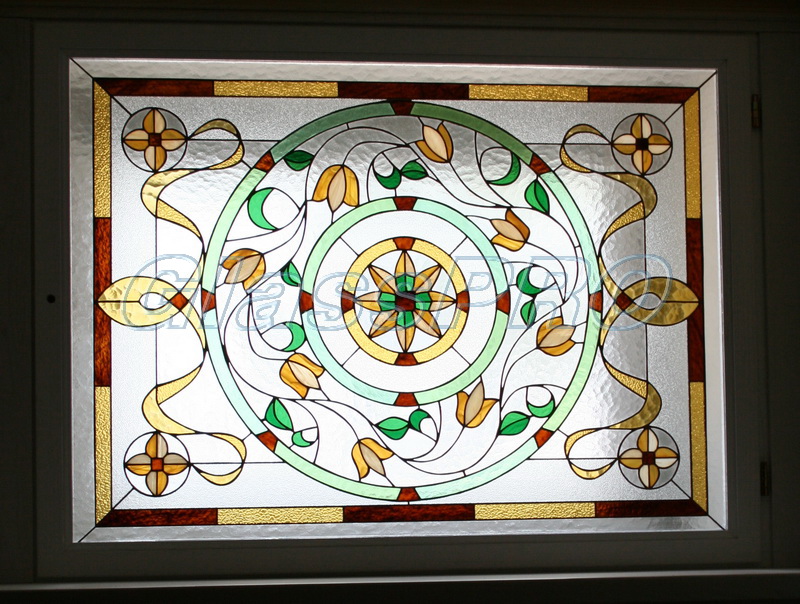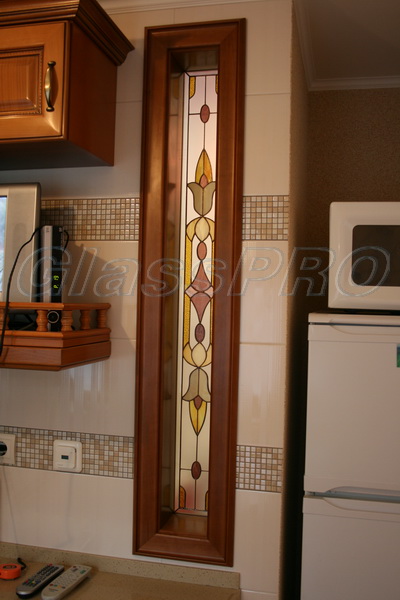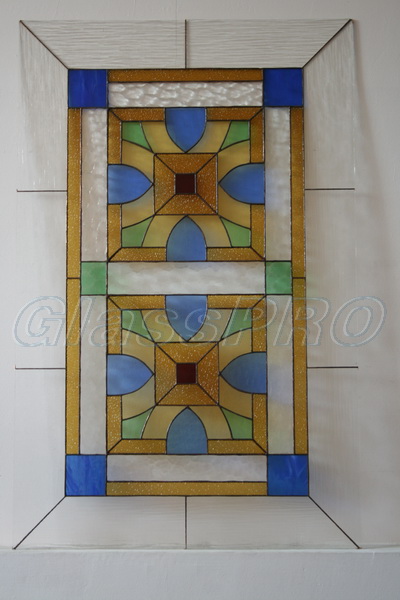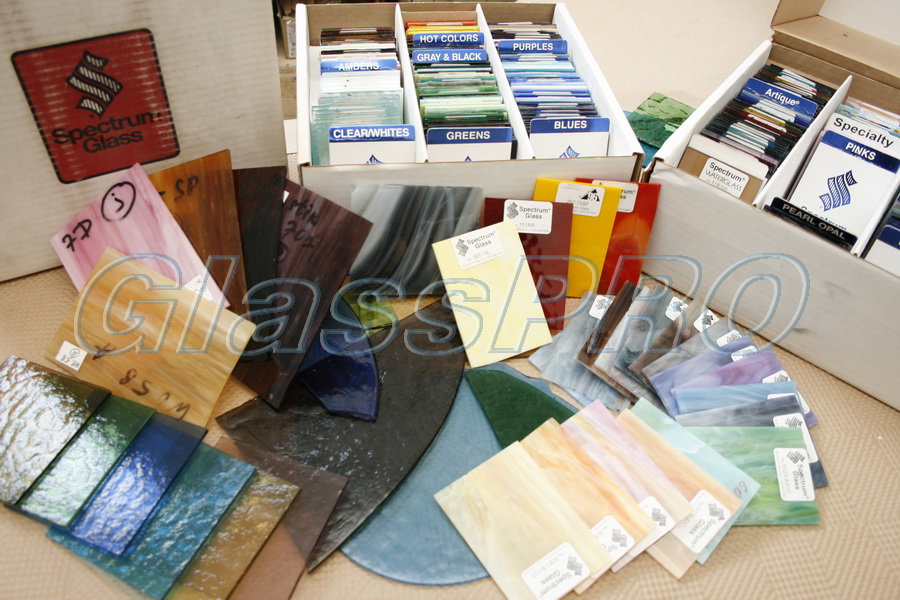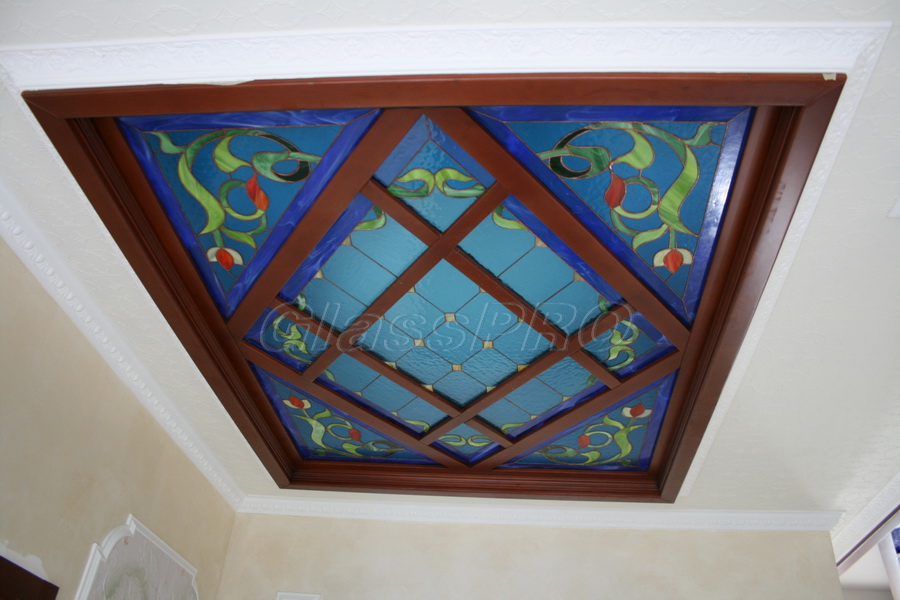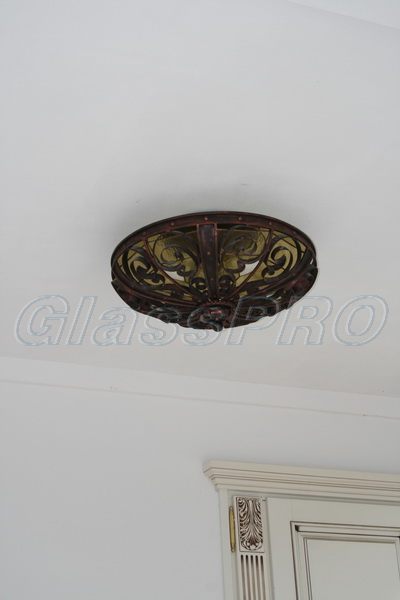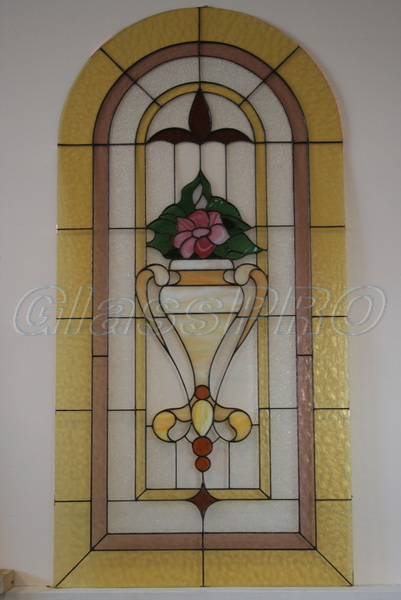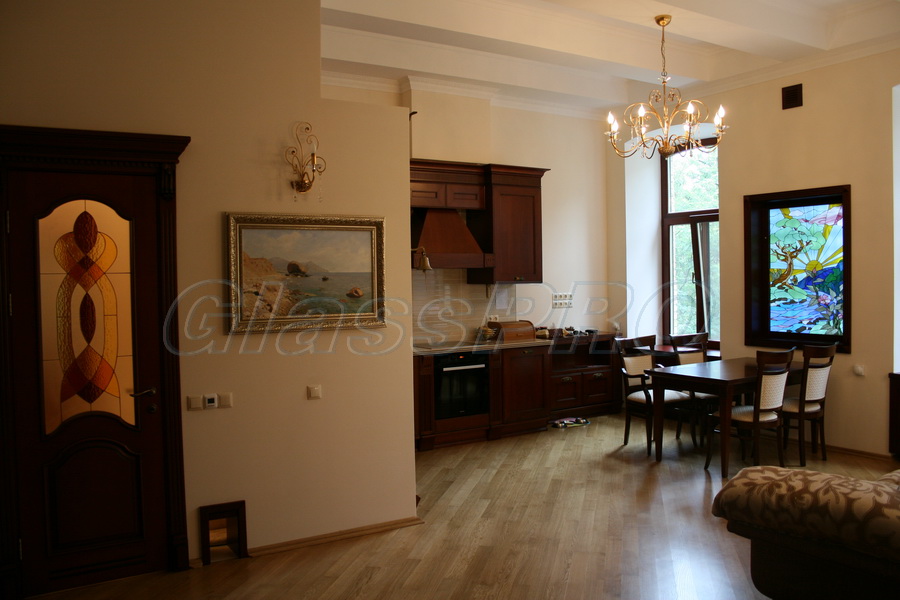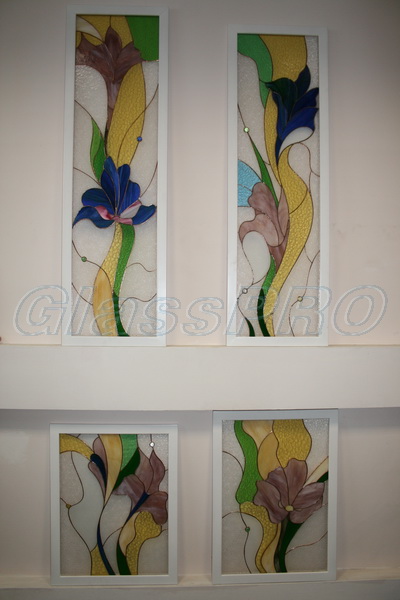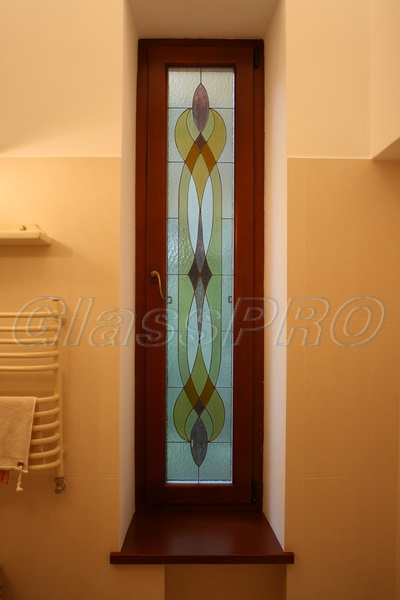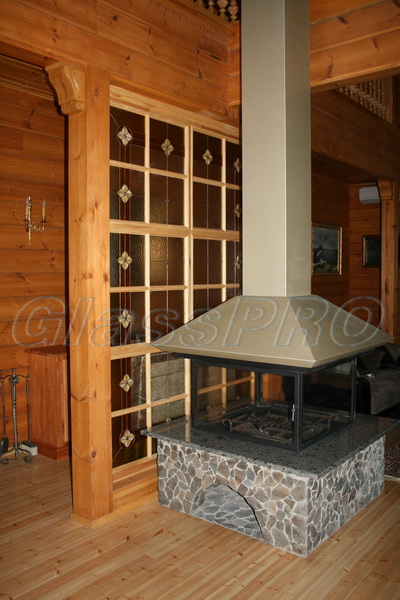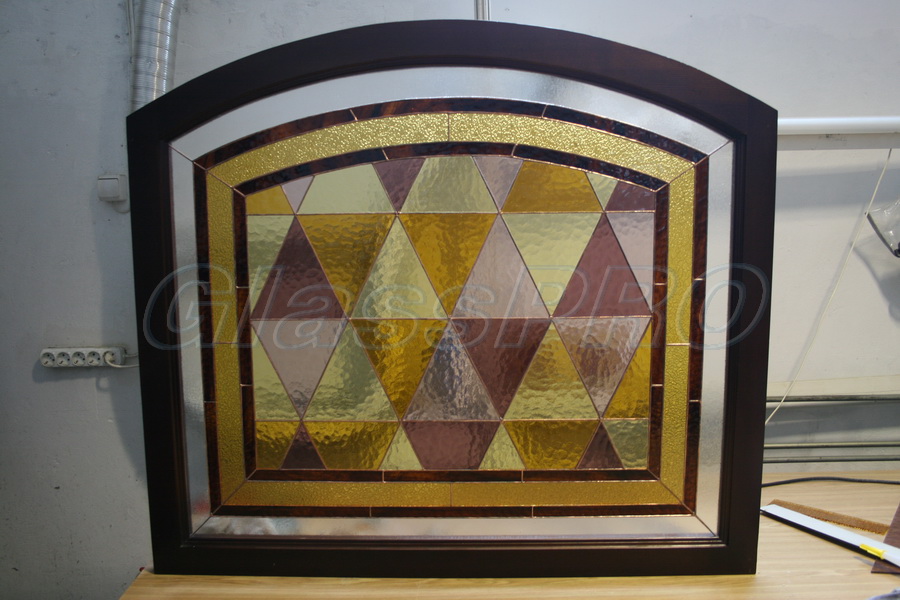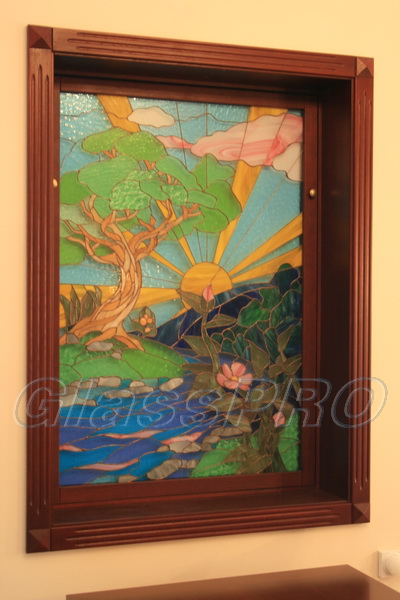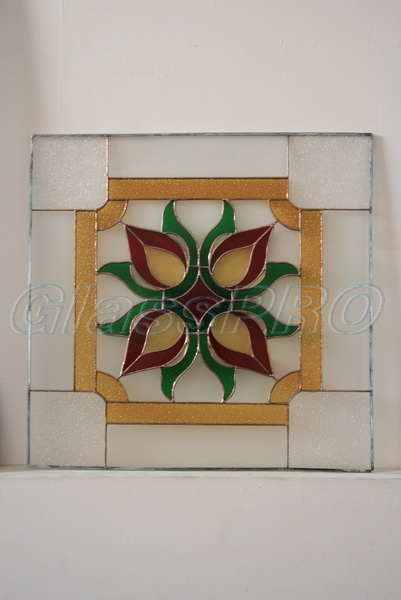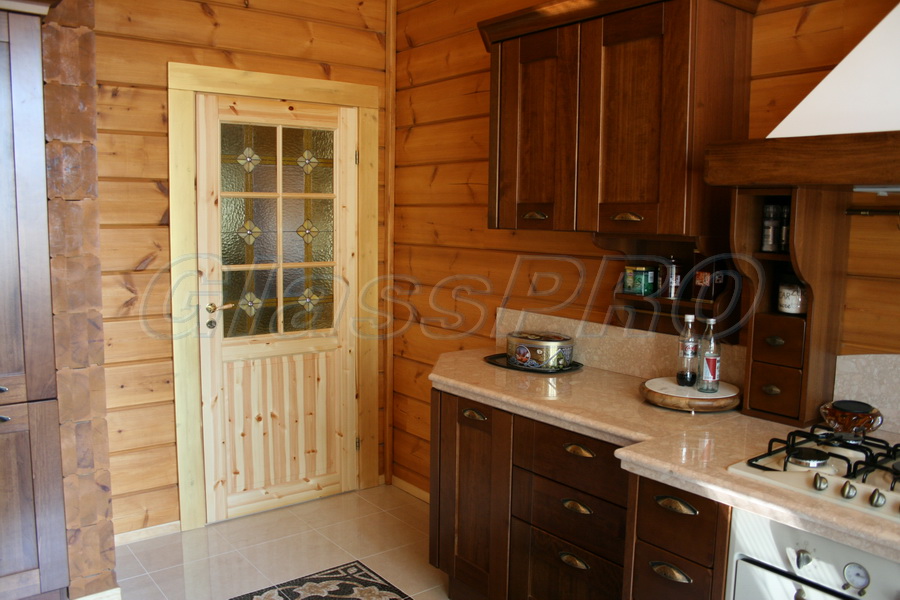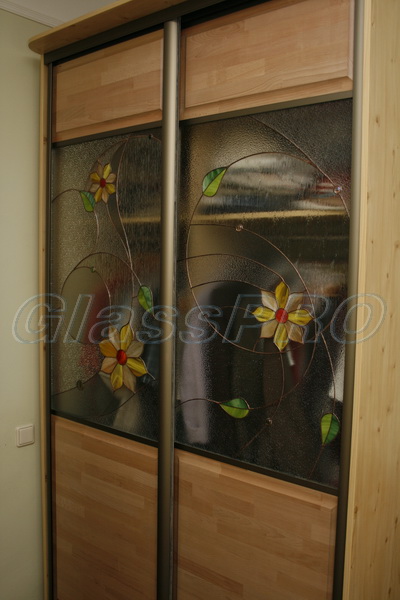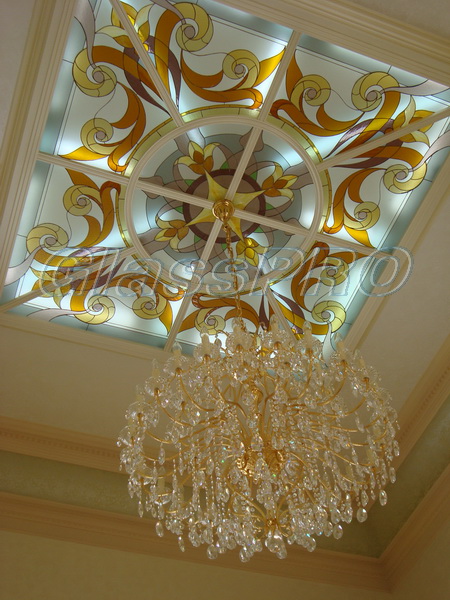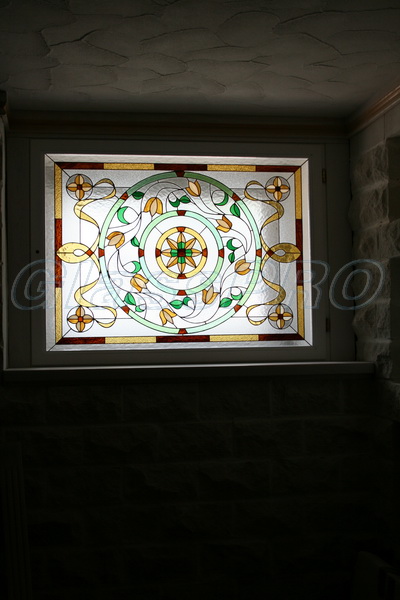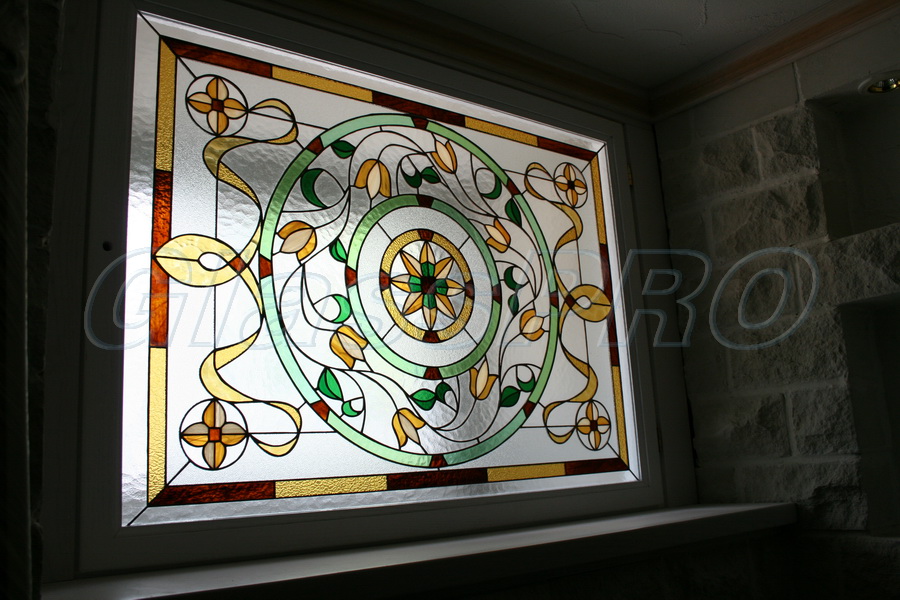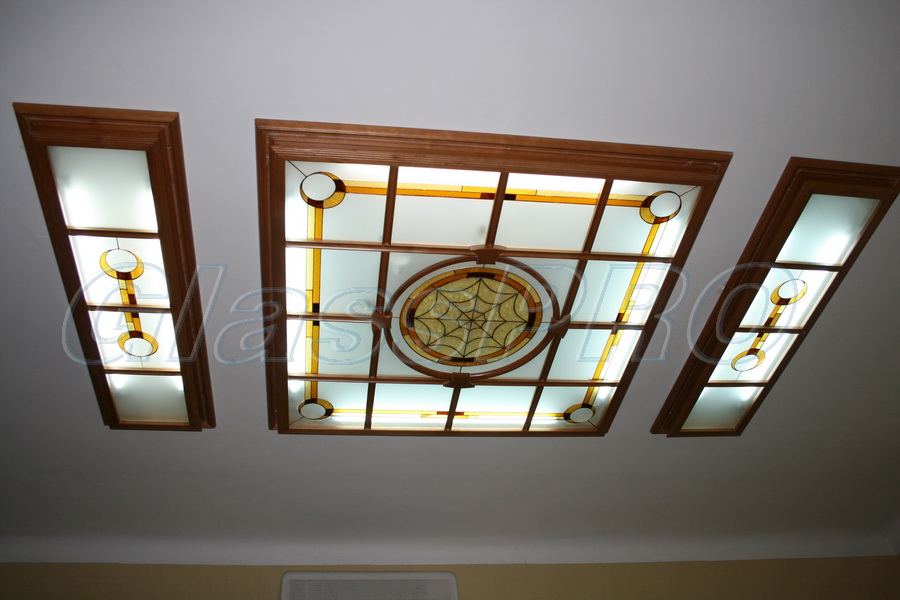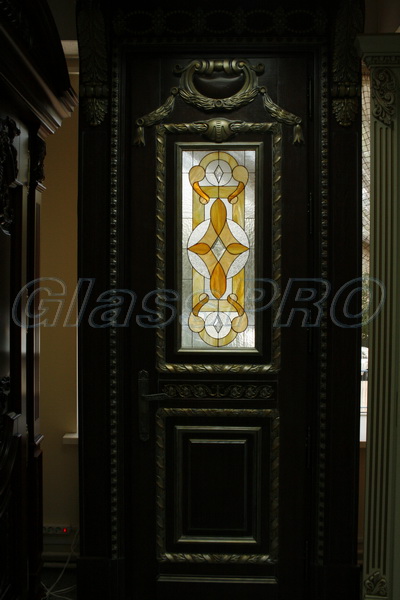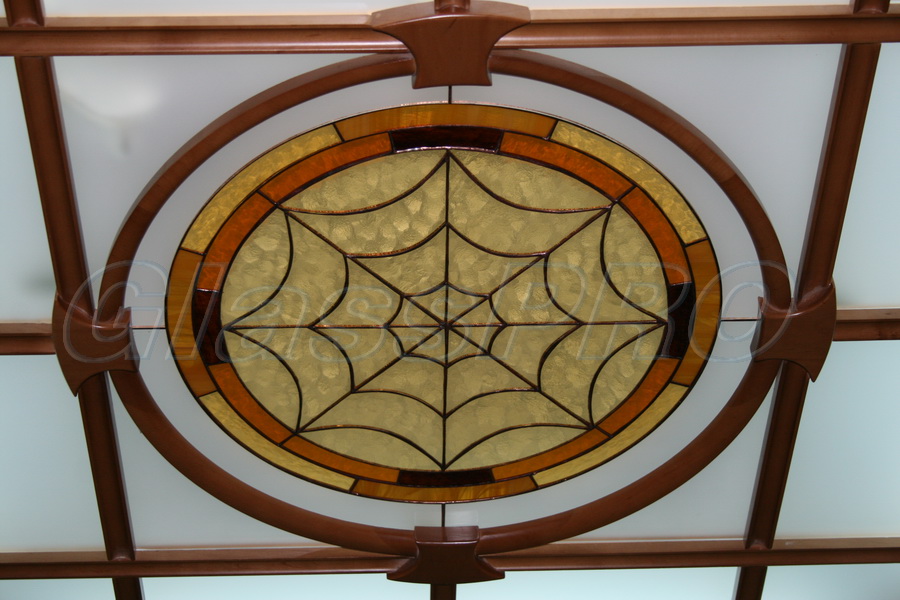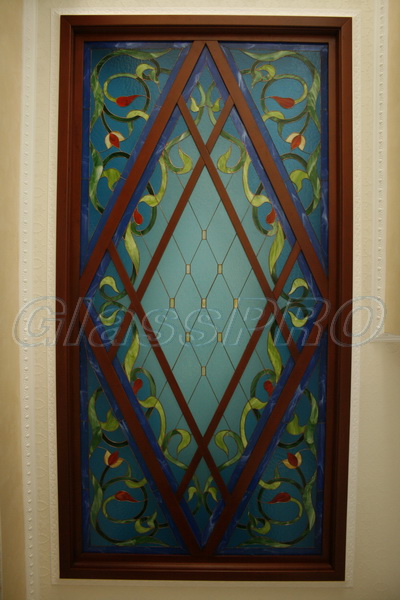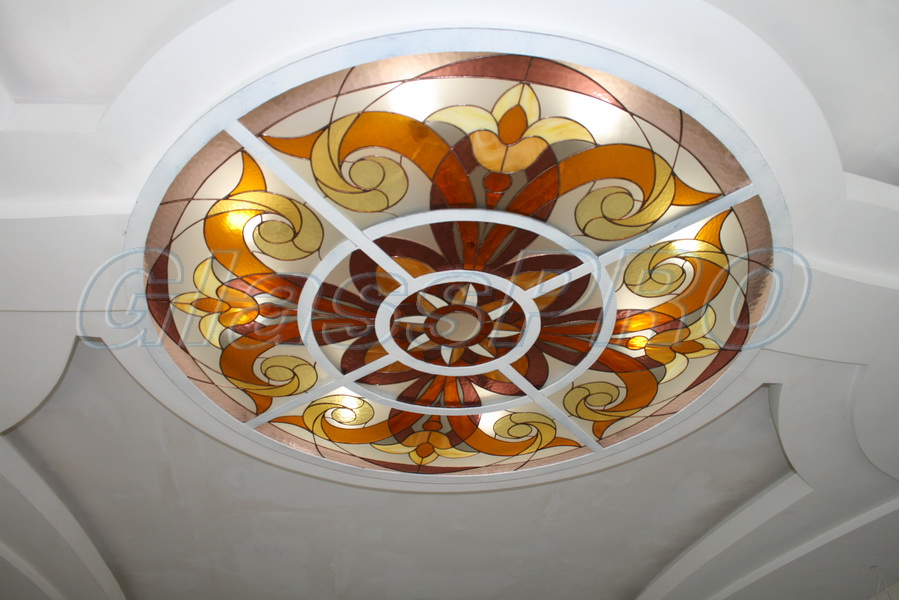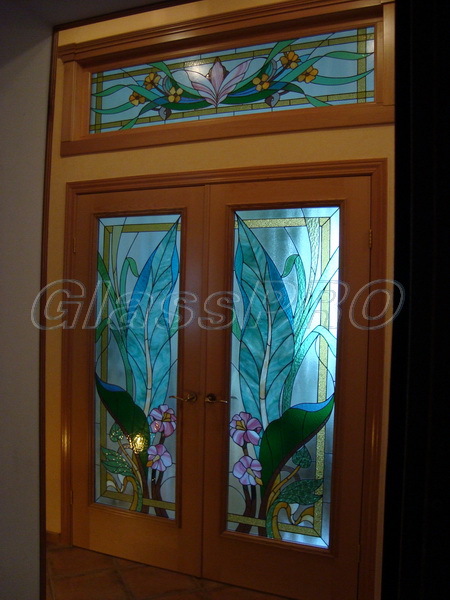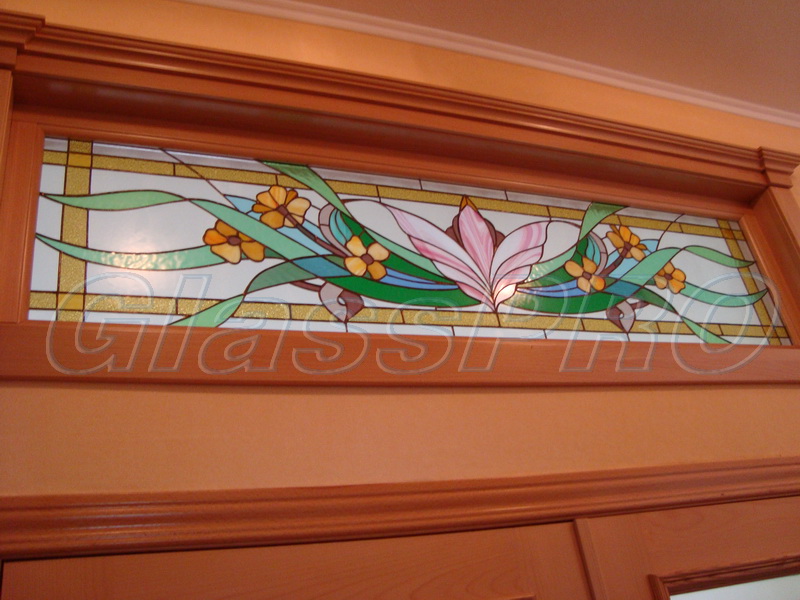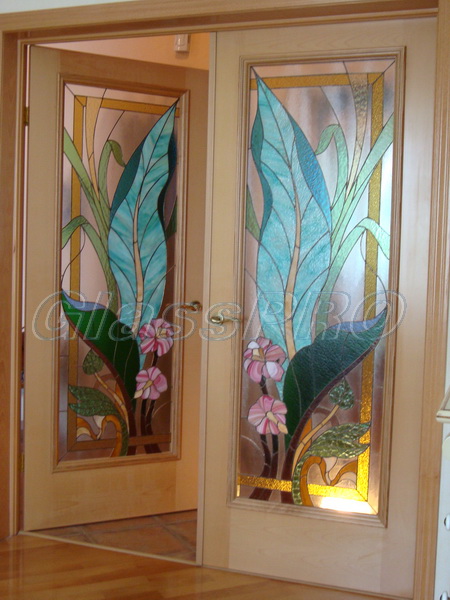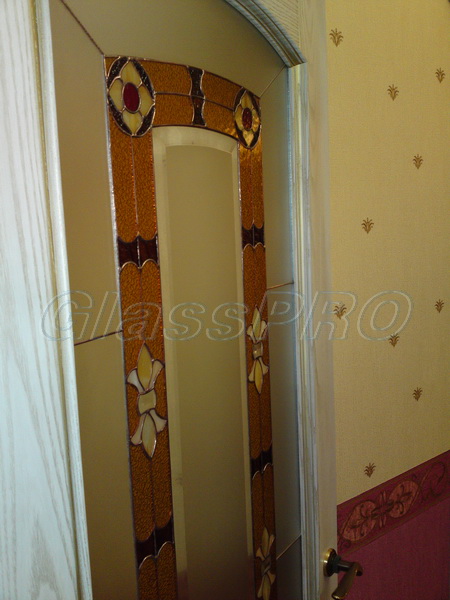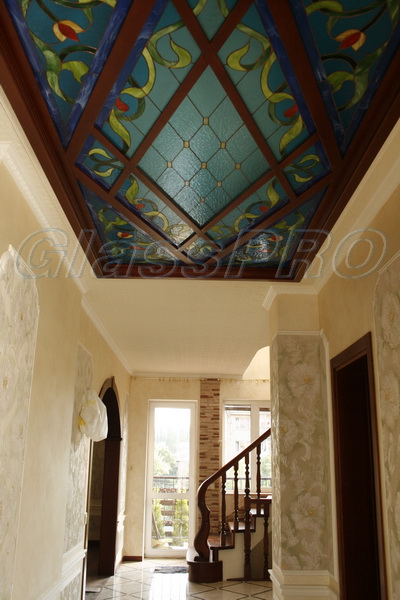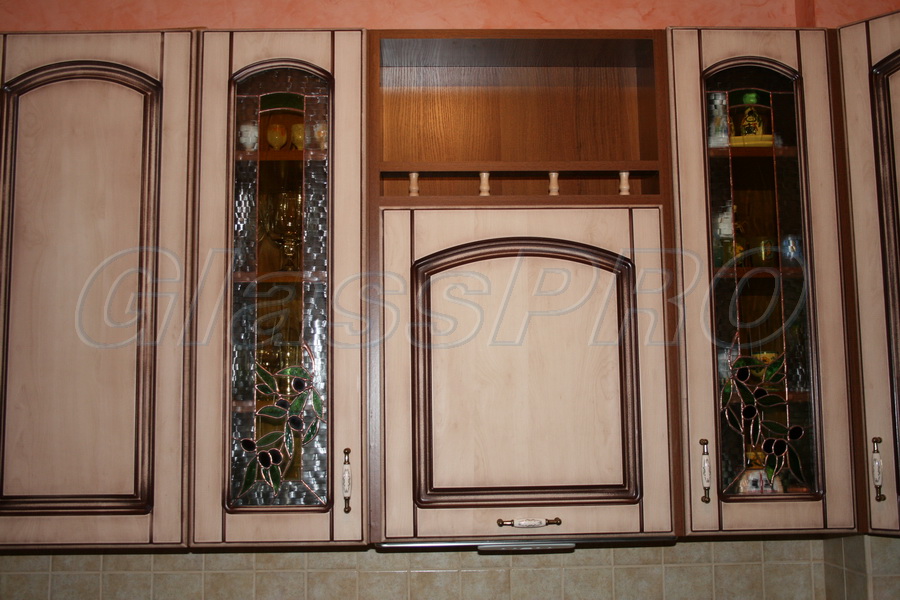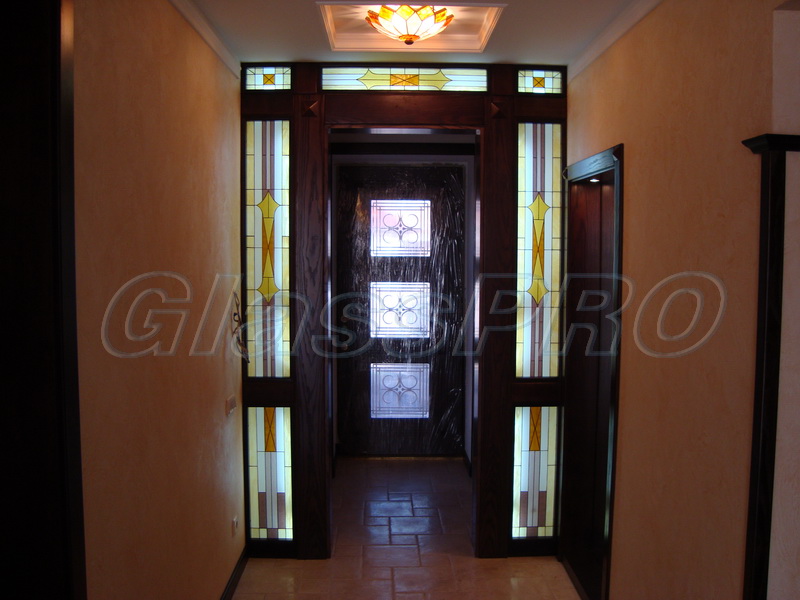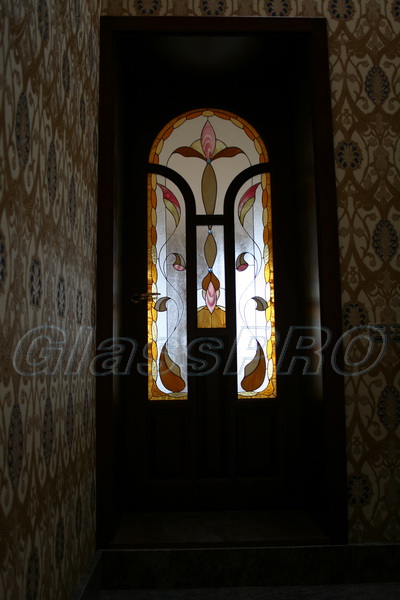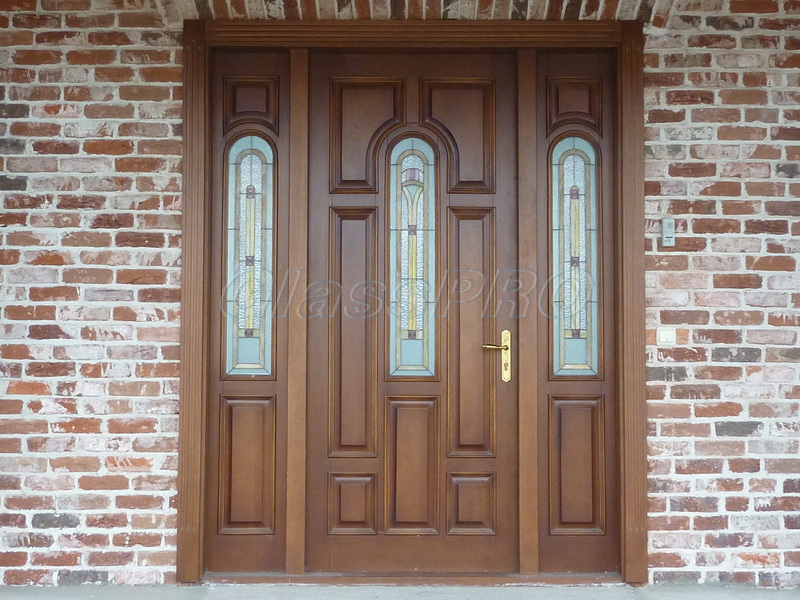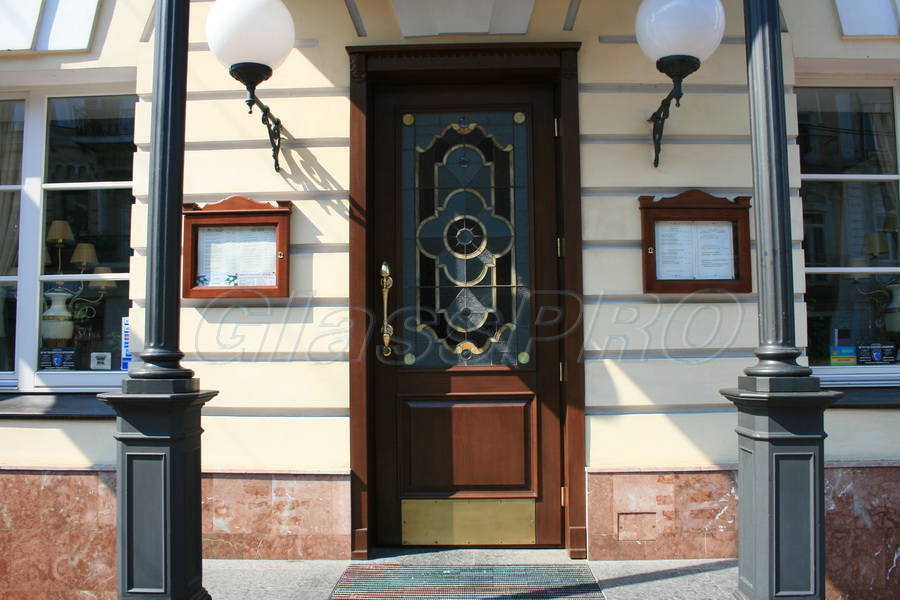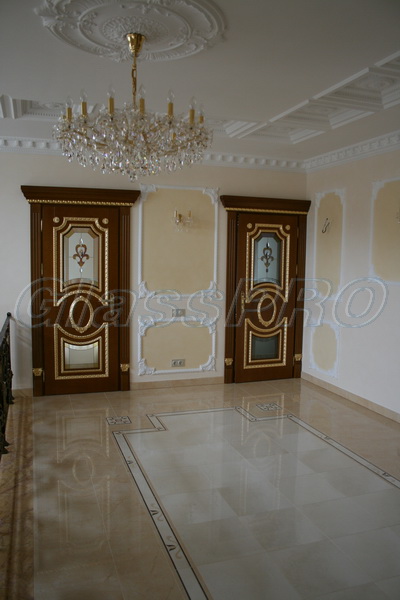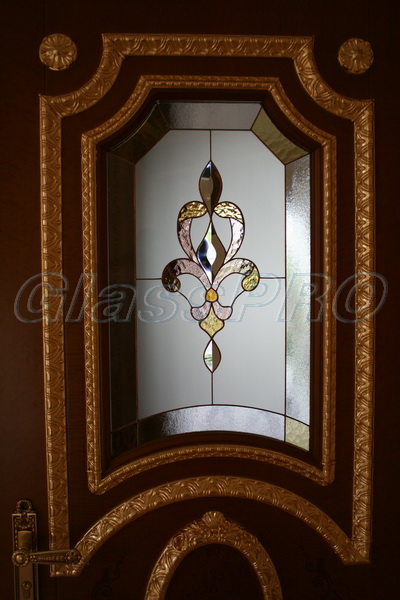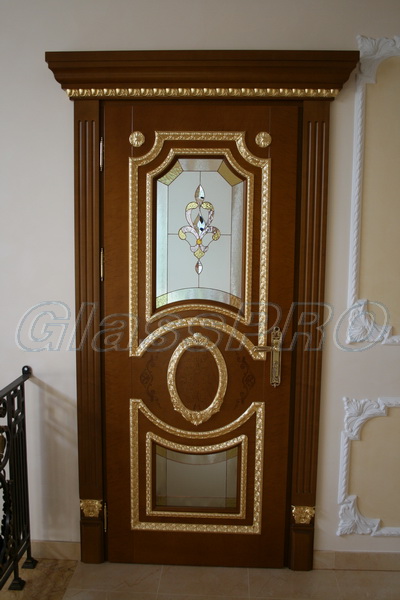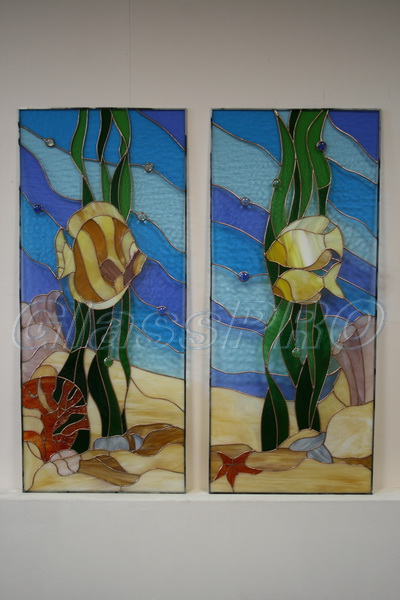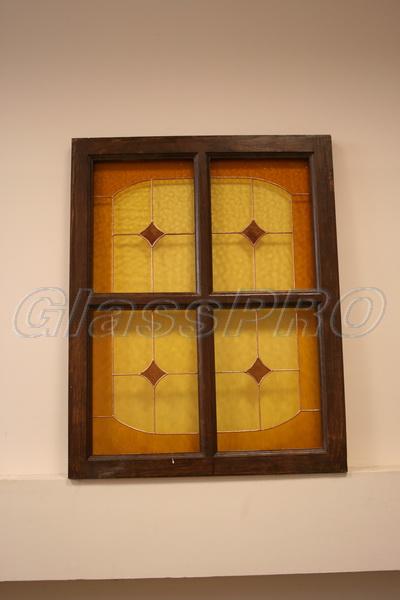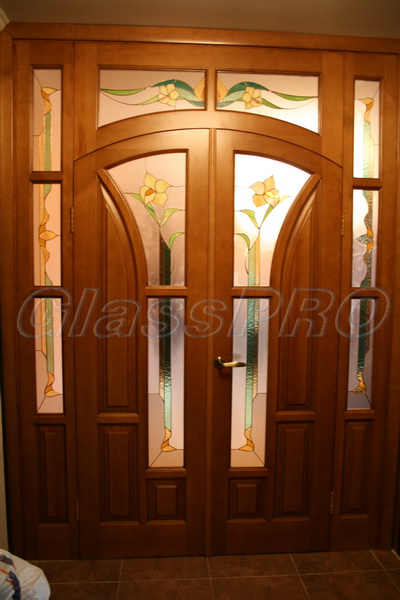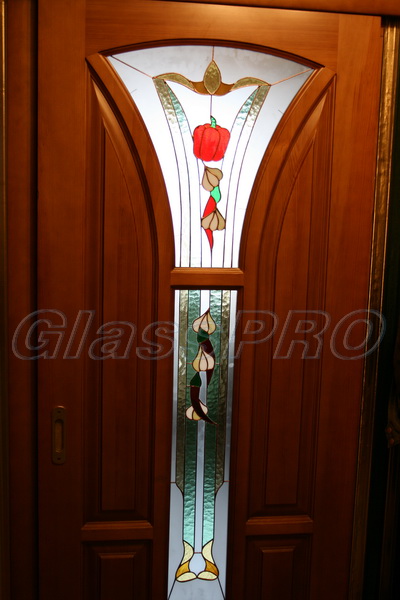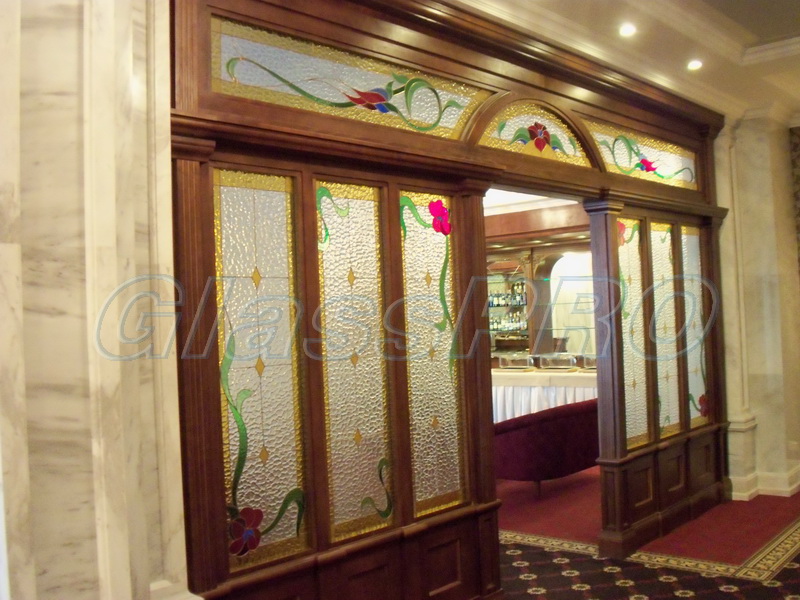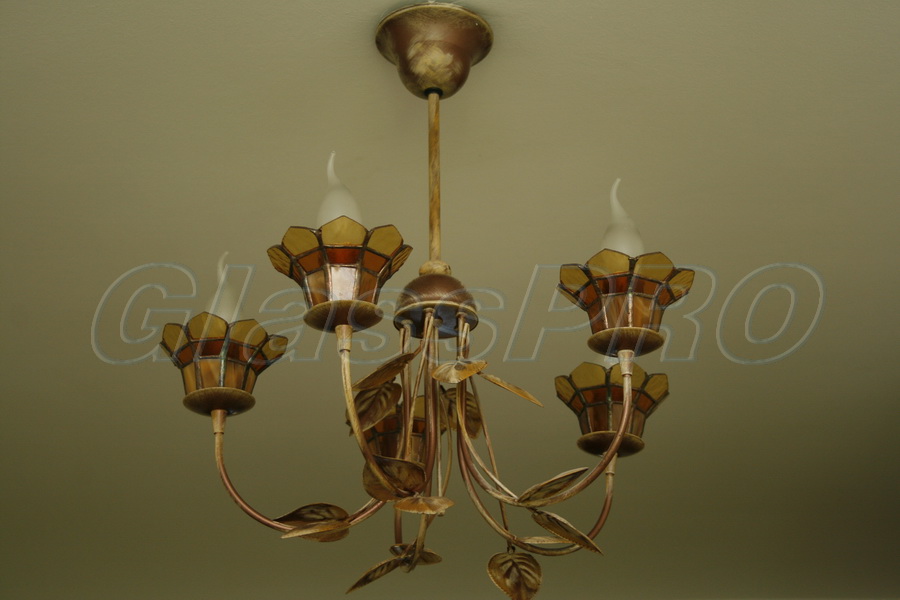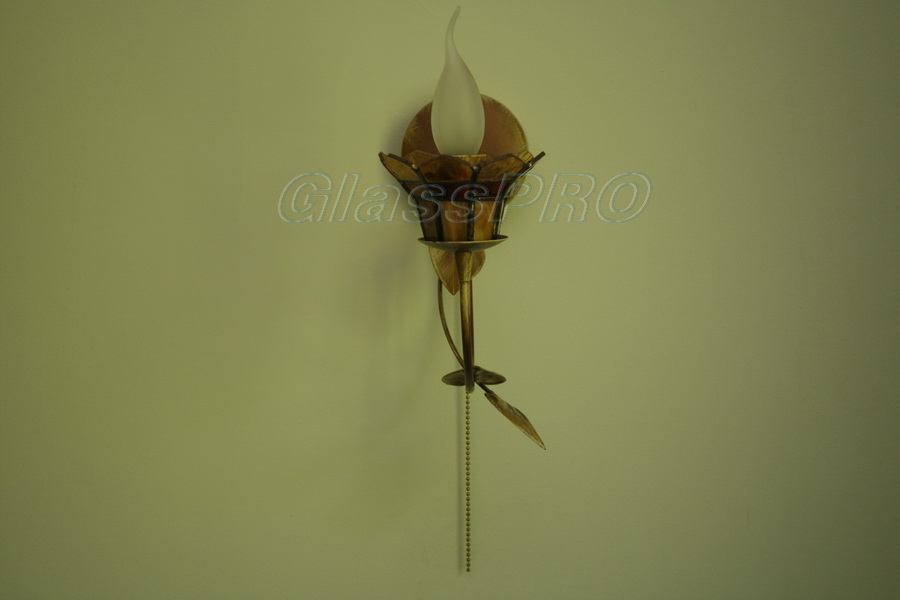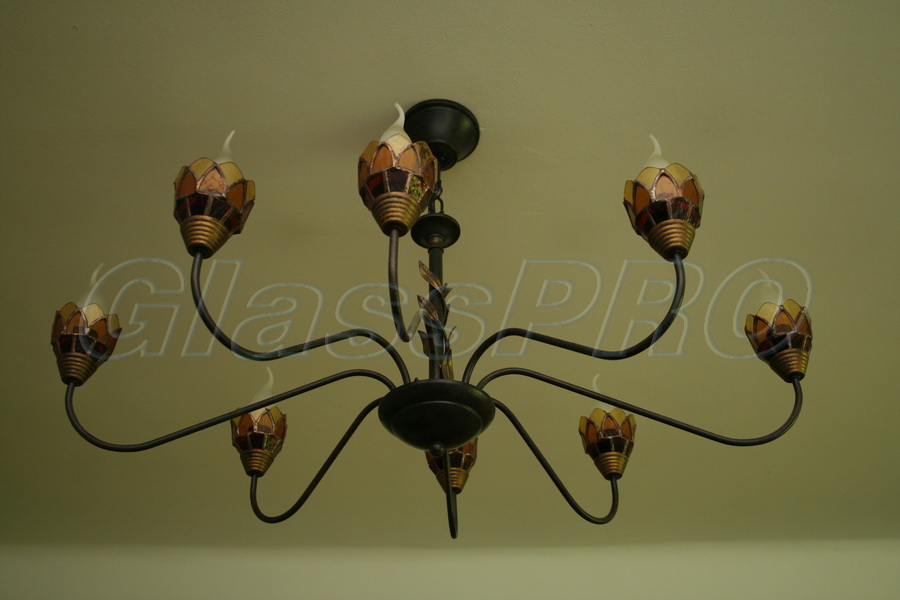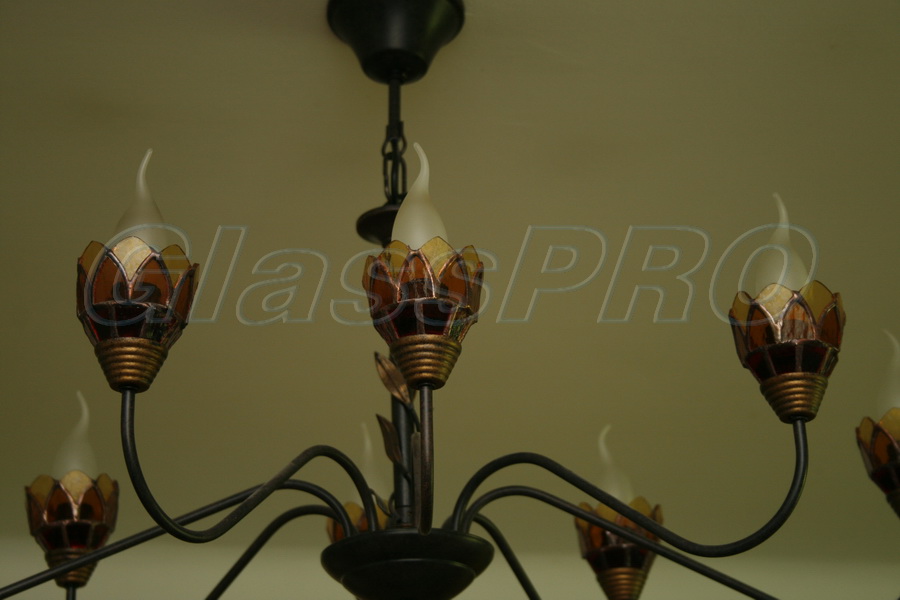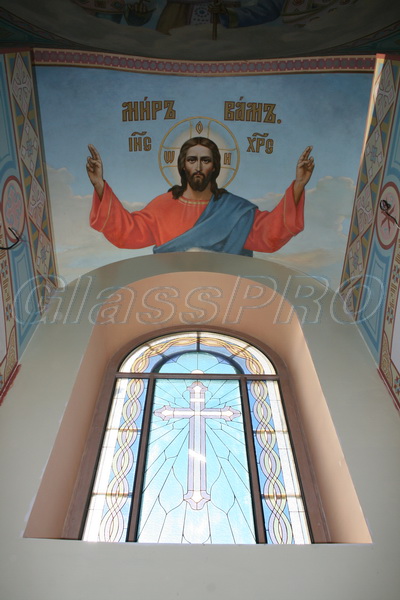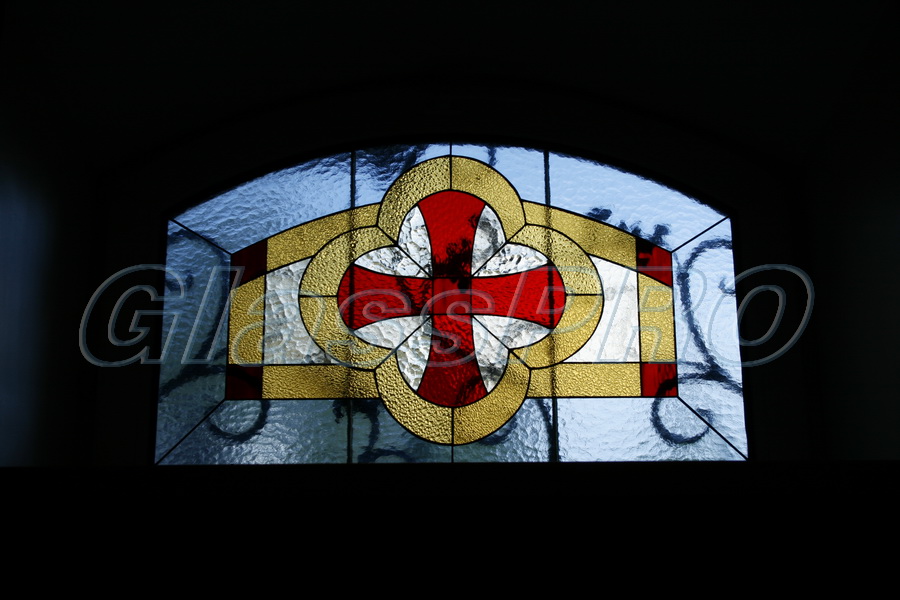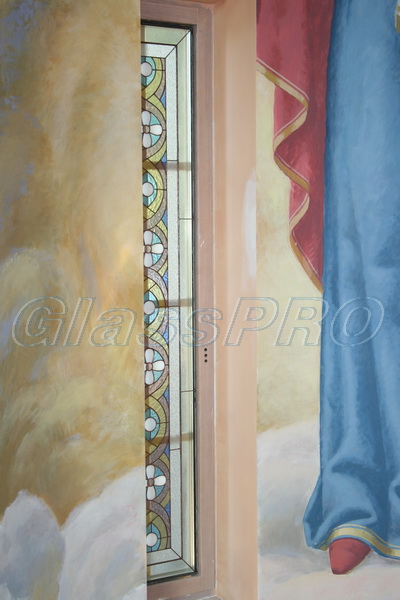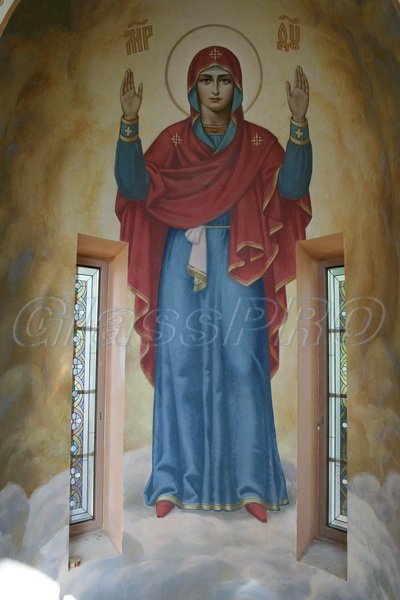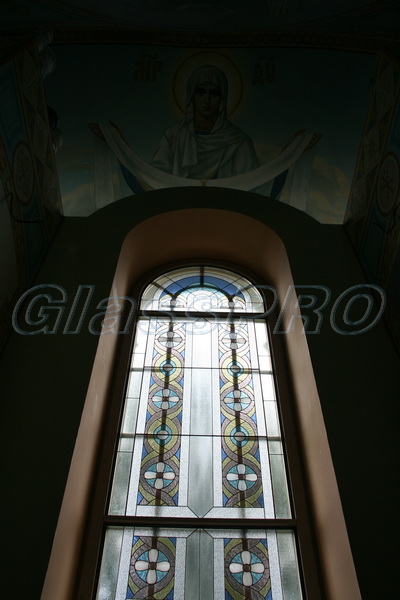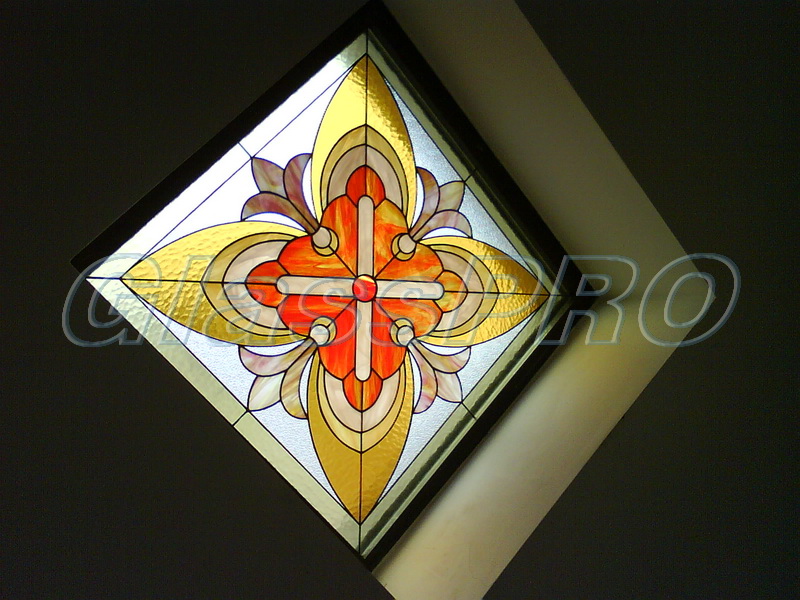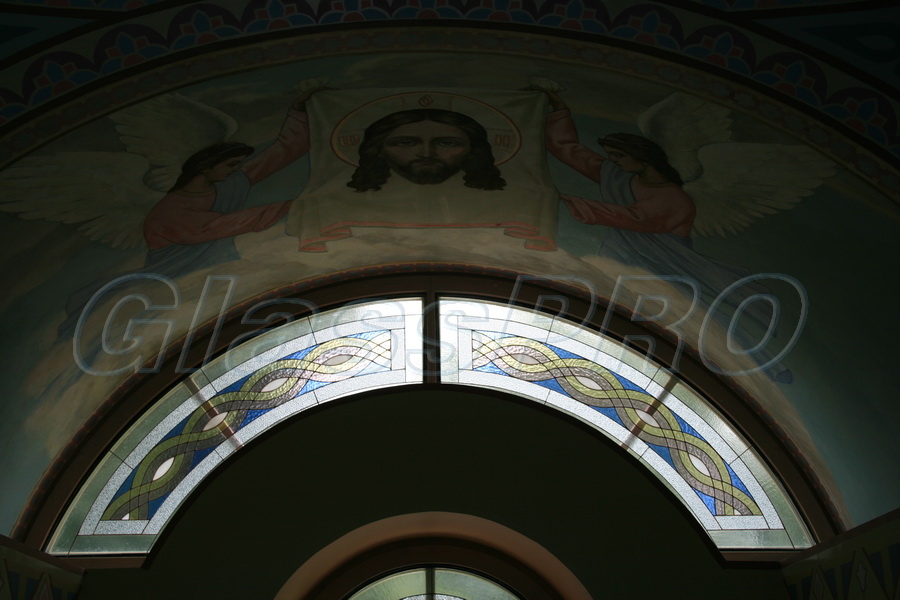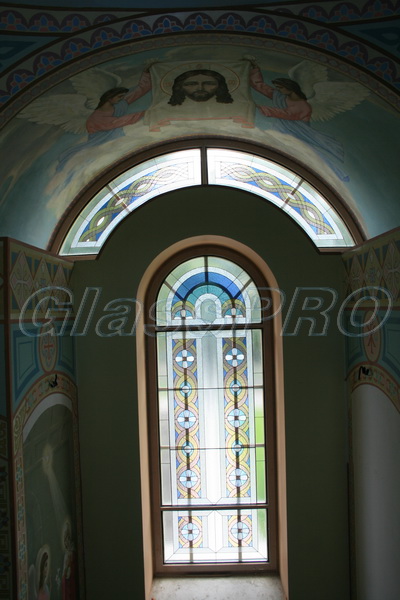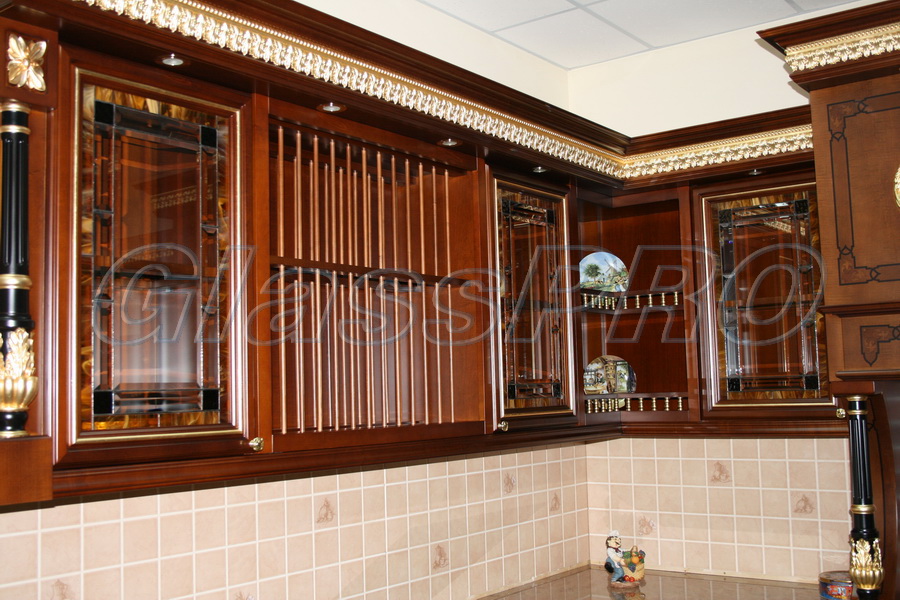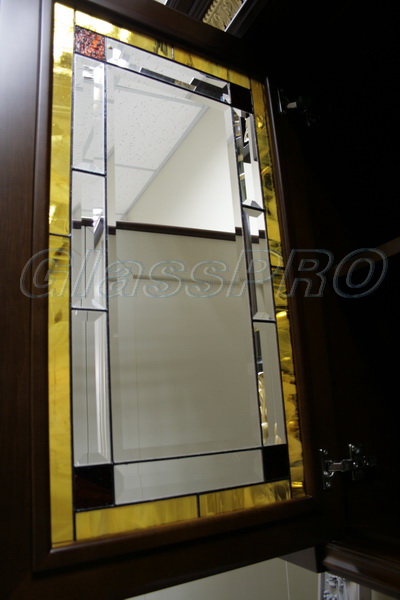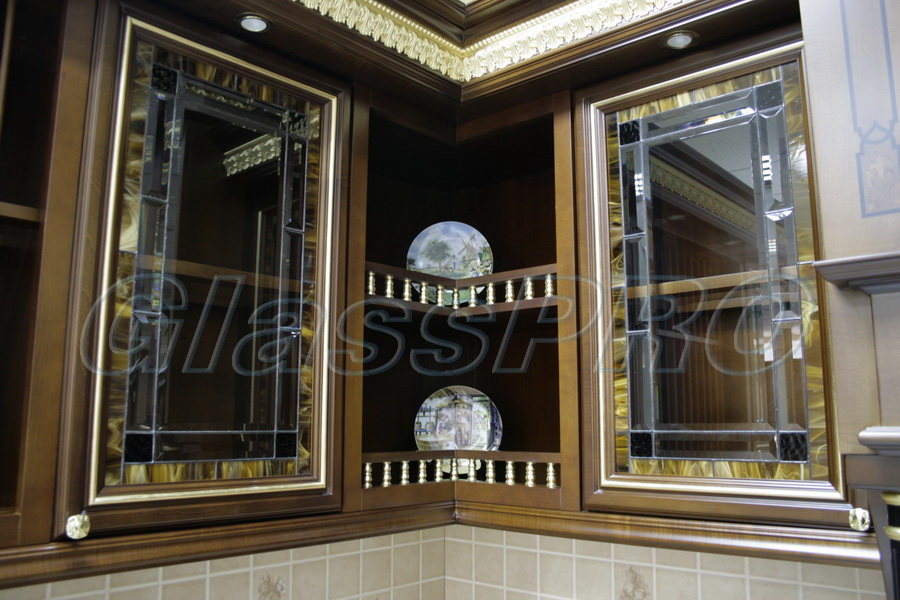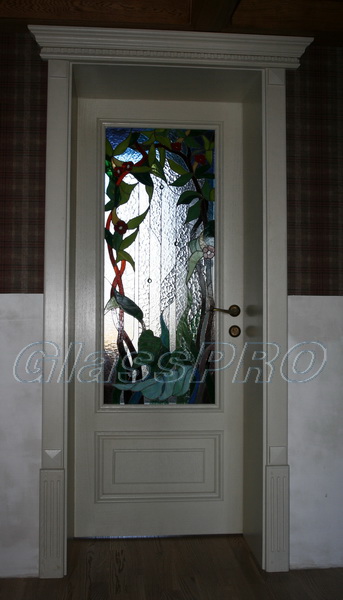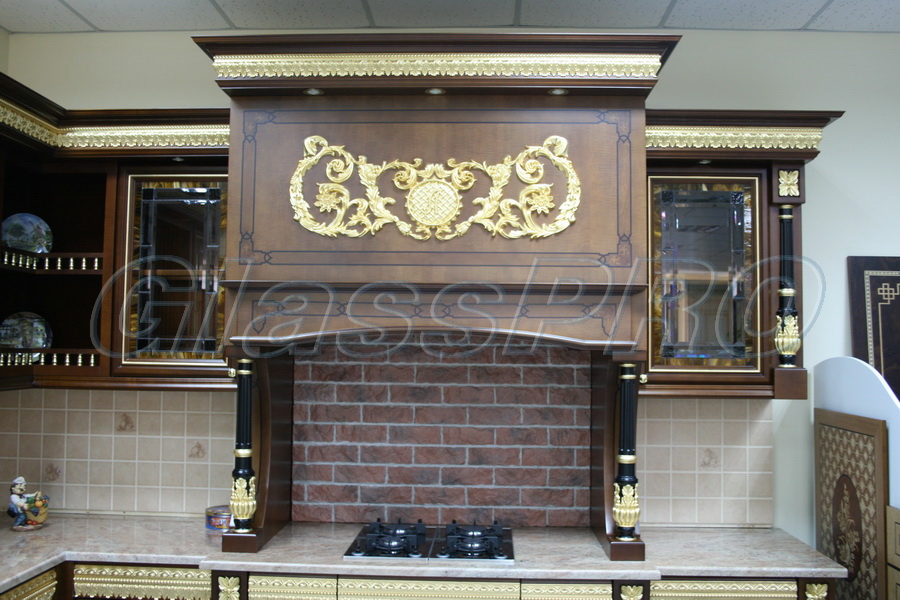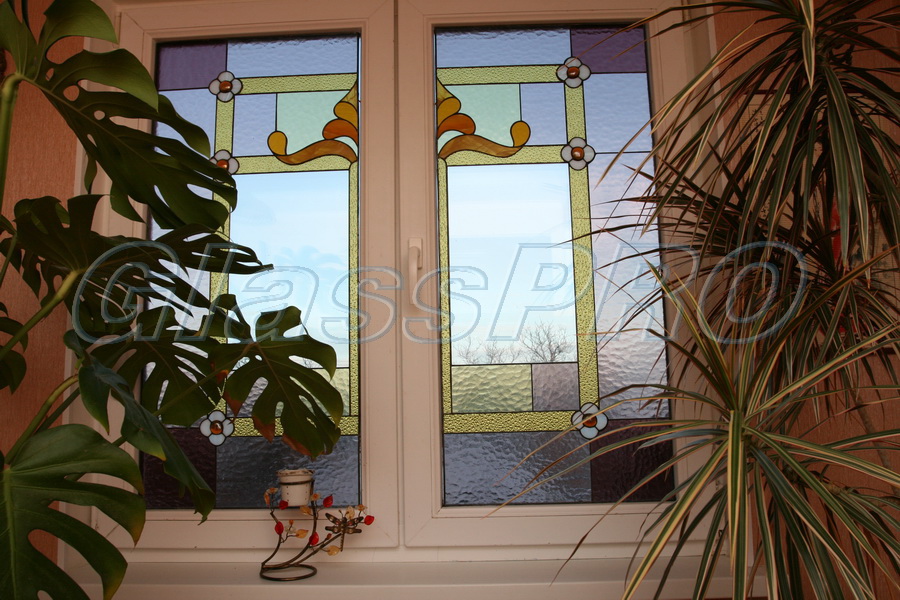 Tiffany stained glass – an exceptional transformation of glass into the magic of a play on light!
The play of light is as unique as life itself.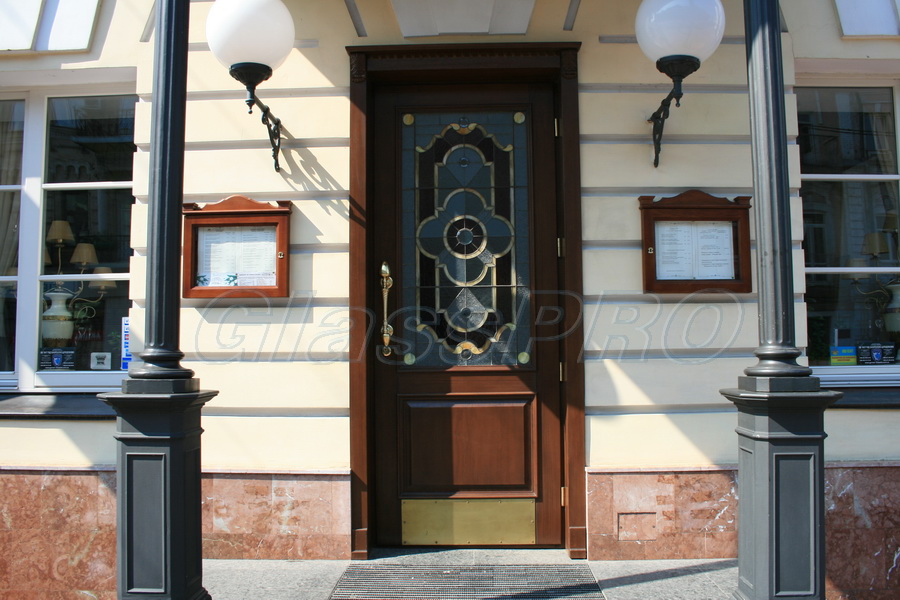 Stained glass can become the most charming and mesmerizing element of interior spaces. You should consider stained glass even if it seems that your decor will be incompatible with it. Many artistic styles, from antique to baroque and to avant-garde or modern, feature stained glass. It can easily become the central decor of your mansion, apartment, bar, or restaurant.
The technology – currently there are a number of technologies used to create artistic glass products, which to one degree or another can be attributed to stained glass windows. Natural or traditional techniques include the classic – the assembly of individual colored glass elements using an H-shaped lead profile and the Tiffany technique. In the recent past, various imitation techniques or "pseudo-stained glass" have also been developed, which boils down to applying a special decor imitating a traditional stained-glass window onto a single sheet of ordinary glass.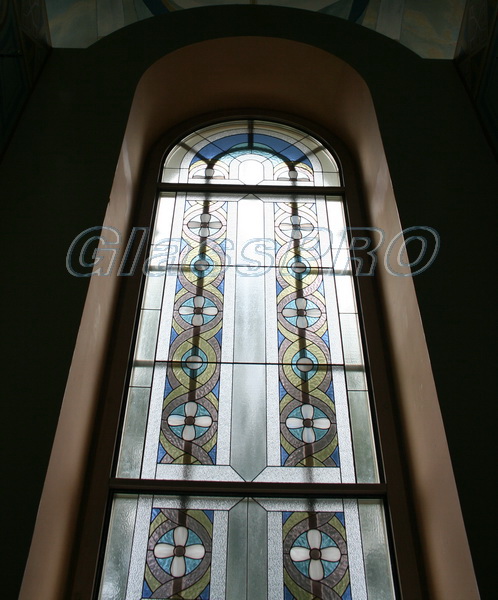 "GlassPro" offers the services of our masterful staff to create artistic stained-glass windows made in the Tiffany technique. This traditional technology is named in honor of its inventor, the American artist and designer Louis Tiffany (1848-1933). It consists of edging glass segments with the thinnest copper foil, followed by soldering them together. Unlike the classic stained-glass window on a lead profile, this technique allows you to create delicate and complex compositions, not only plane-wise, but also in volume. Such products are successfully used both in traditional places of installation of artistic stained-glass windows in light openings, and for decorating suspended glass ceilings and illuminated panels, screens, interior partitions, glass inserts in doors and furniture, and for decorating mirrors and other interior elements. The Tiffany technique offers excellent results for volumetric products such as glass lampshades, shades for chandeliers, floor lamps, wall lamps and table lamps.
What to keep an eye out for – if necessary, we can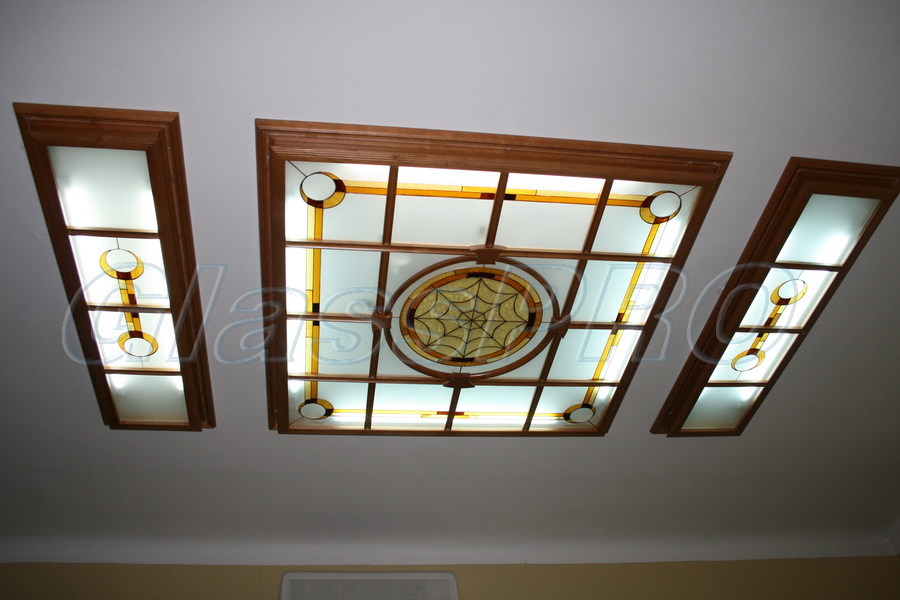 install a stained-glass window inside the glass unit, keeping its original technical dimensions. However, experience shows that it is preferable to install the stained-glass window outside the glass unit as additional glazing in order to avoid the glare of the window glass, which significantly reduces the effectiveness of the stained-glass work. There are certain restrictions on the maximum size of Tiffany stained glass. They differ for a vertically installed product and for glass suspended ceilings installed horizontally. Our masters will offer ways to solve technical issues, and cater to your wishes when fulfilling an order.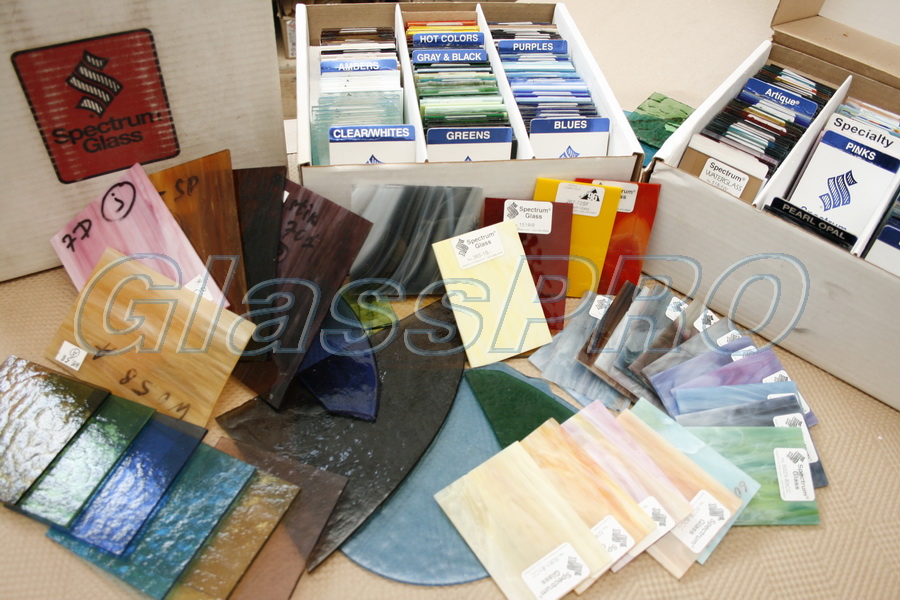 Materials – for the production of stained-glass windows, GlassPro craftsmen use only the highest quality materials: stained glass from Spectrum (USA), Wissmach (USA), Vegla (Germany), and Saint-Gobain Glass Jaroszowiec (Poland). We also use domestic artistic glass, produced in small quantities by private workshops. Our specialists know how to integrate various additional decorative elements into the stained glass ornament – rhinestones, bevels, glass inserts with air-abrasive decor, fusing, etc.
Working with an order – since the stained-glass window will become a very active element of your interior, the choice of color palette and style should be carefully considered. If you doubt that you will be able to make the right choice on your own, a professional designer can be of help The Photogallery of artistic stained-glass windows made by "GlassPro", masters can help your decision. If necessary, some of our works can be viewed in person.
After the customer approves the foresketch (sketches of the stained-glass window concept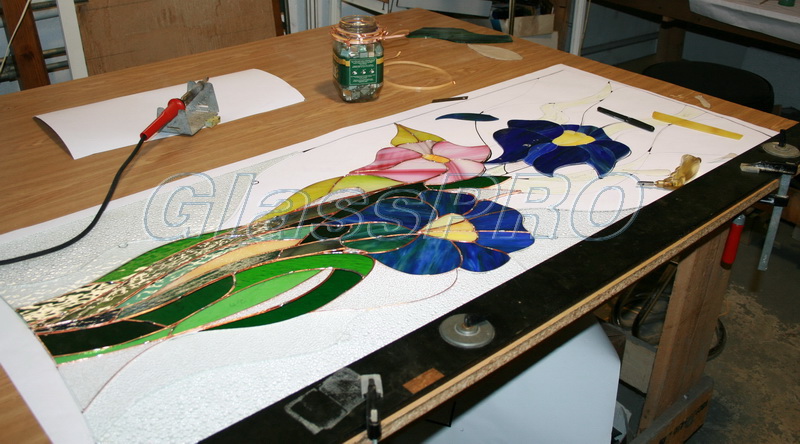 without elaboration of details) of the future product, usually, in А-3 / А-4 format, the master prepares a life-size drawing – "cardboard" – where all the necessary technical details are also indicated. Then, cut out on the "cardboard" and fitted to each other, glass segments are edged with copper foil and soldered with a soldering iron. The finished seam between the glasses is then tinted.
"GlassPro" craftsmen will install stained-glass windows or provide installation supervision in cases of assembling complex wood products made by professional carpenters.
The individuality of each piece, created by our craftsmen in a single copy, is undoubtedly the merit of Tiffany stained glass. The mechanical durability and color sustainability of this "real" type-setting stained glass is also admirable.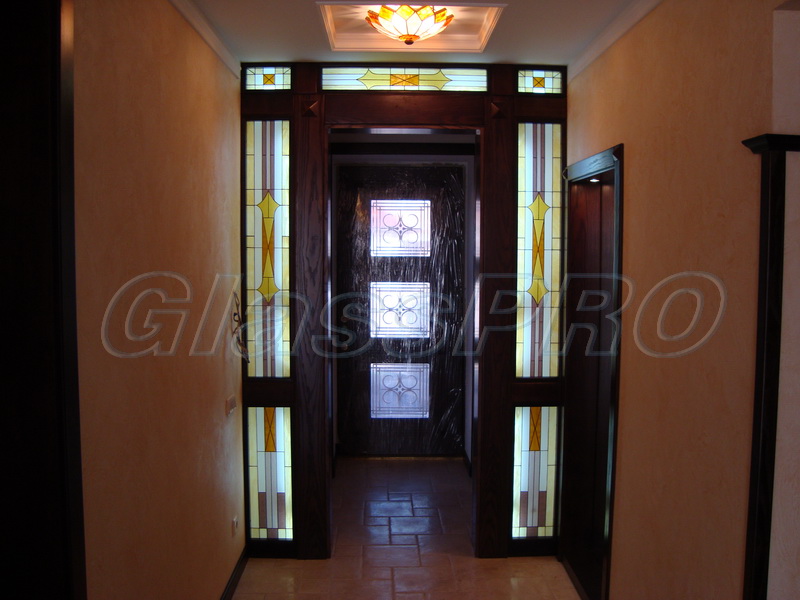 Prices – depending on the complexity of the work, the cost of the finished product of Tiffany stained glass varies from 2.800 to 12.000 UAH. per sq. m. The very high price of the starting materials, and the impossibility of using any automatic process in creating a traditional artistic stained-glass window, contribute to the high cost of such works compared to imitations made with colored paints and films. However, such an investment is worth it; it will delight its owner for years with true unfading beauty and grace.
The GlassPro workshop used in the production of Tiffany stained-glass windows is located in Kiev. We provide delivery and installation of artistic stained-glass windows anywhere in Ukraine.