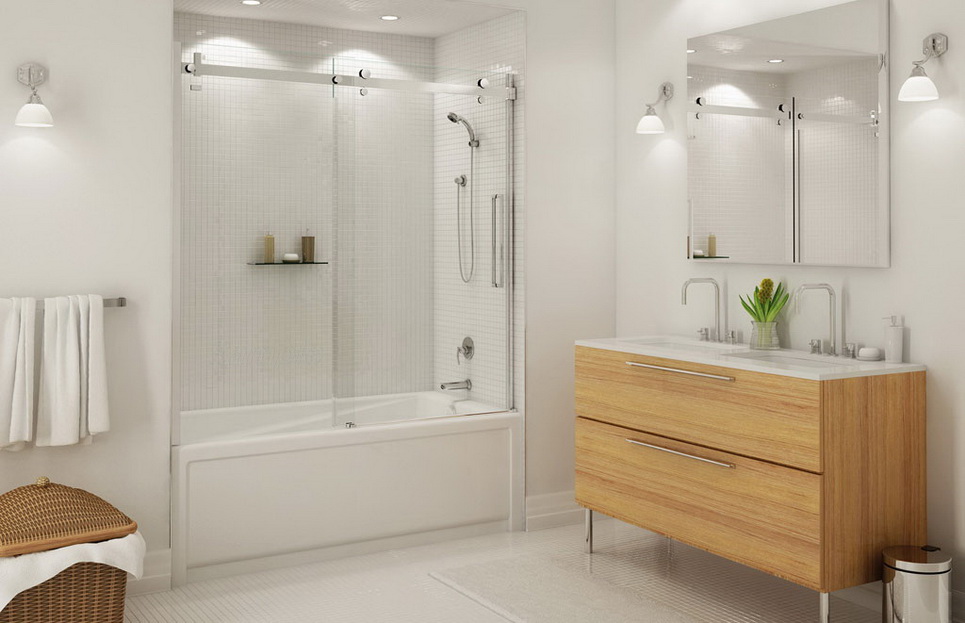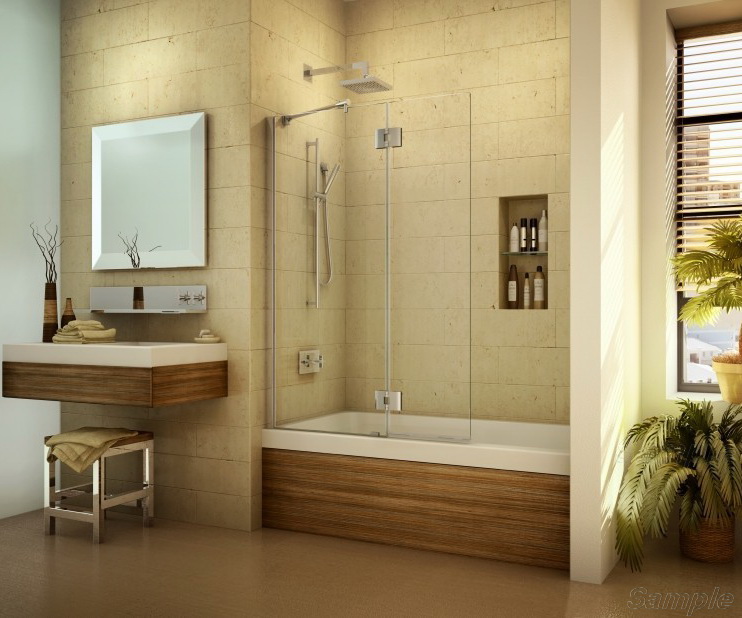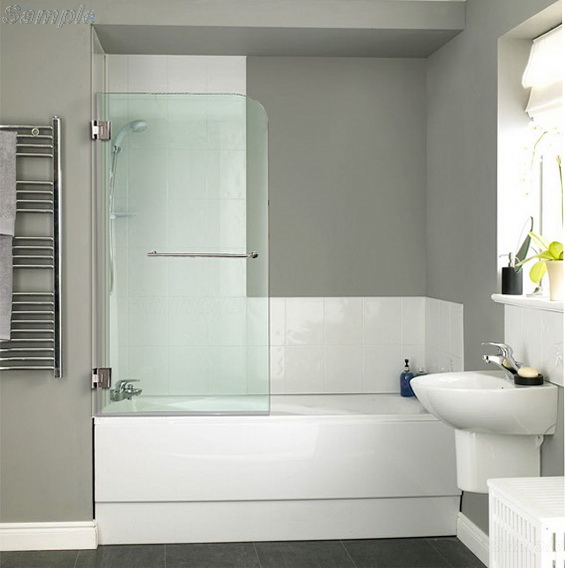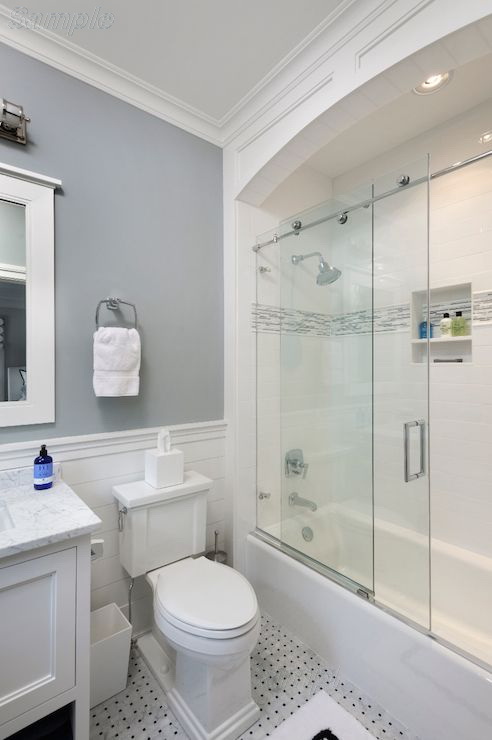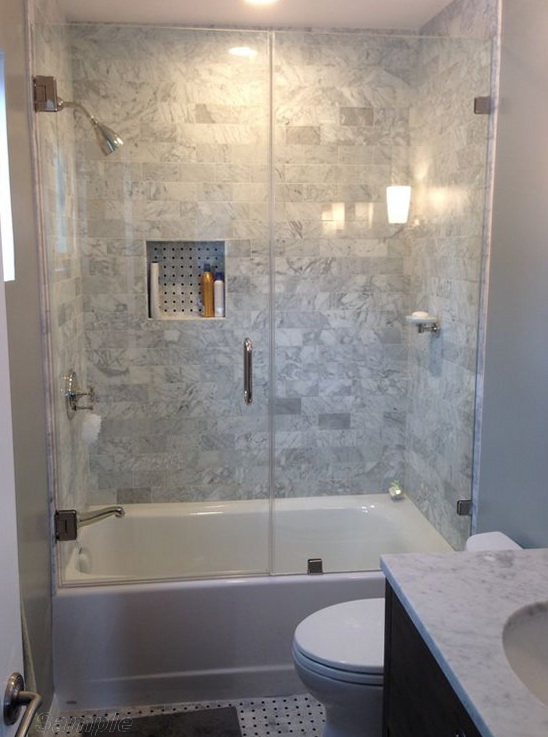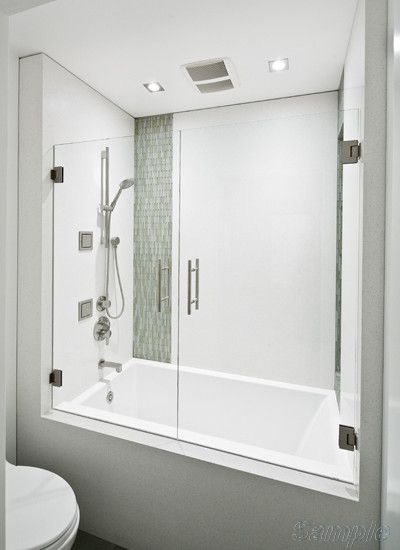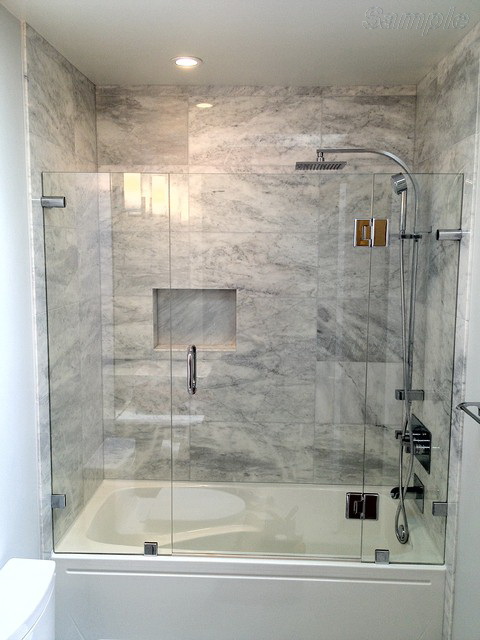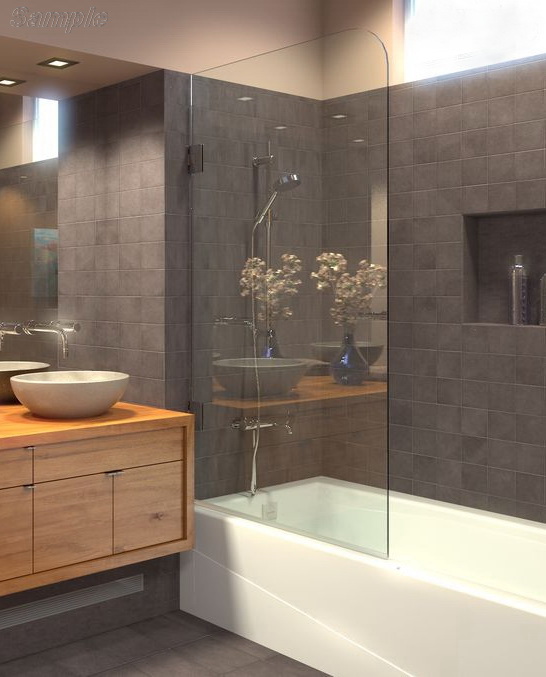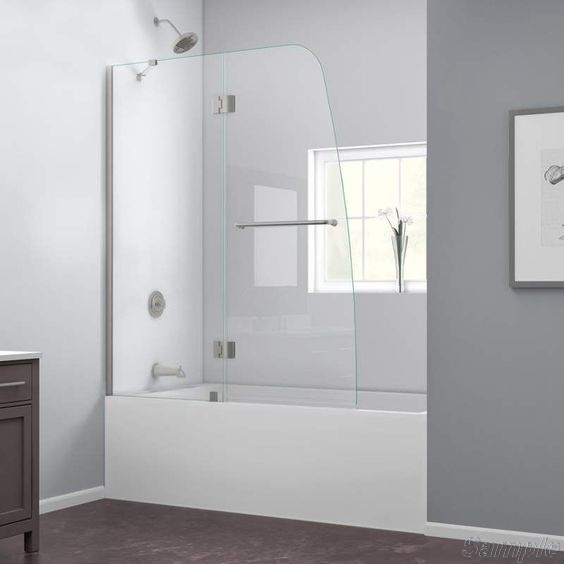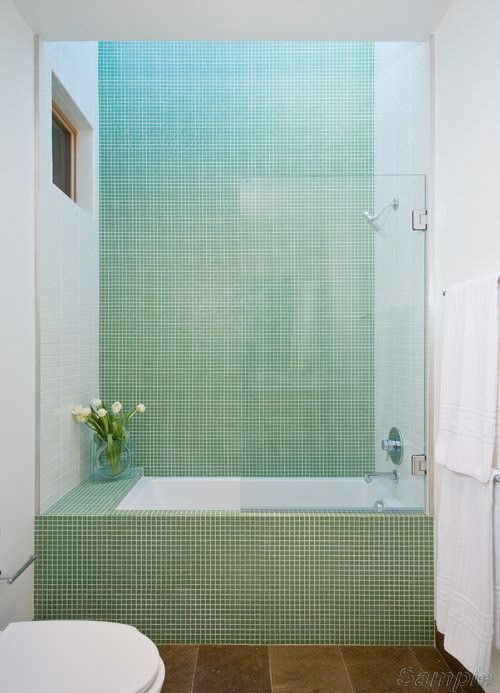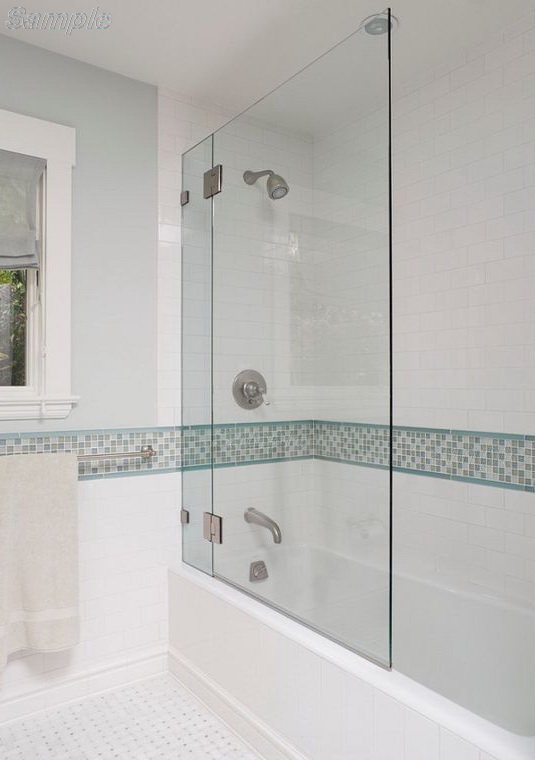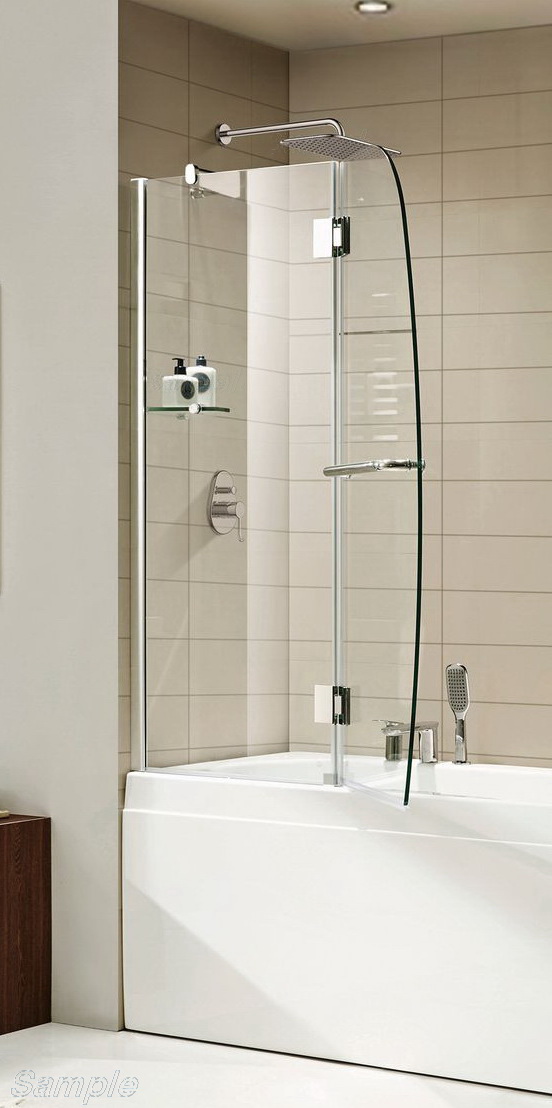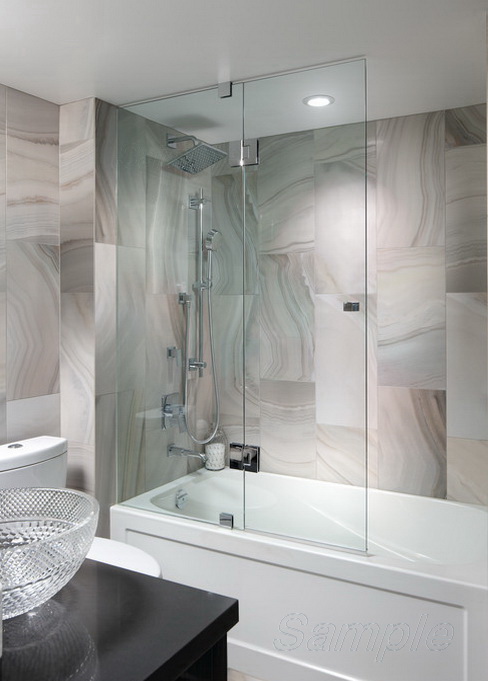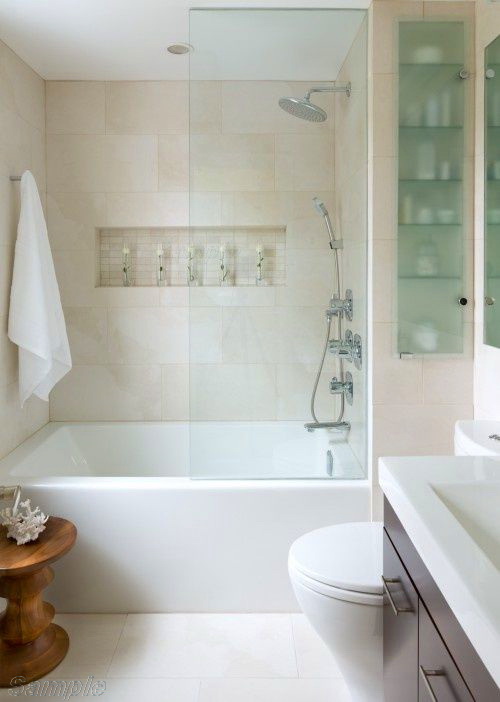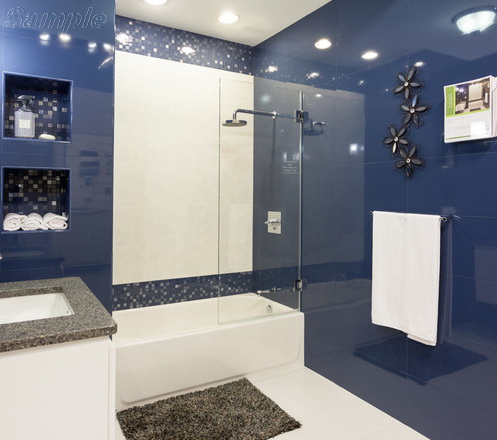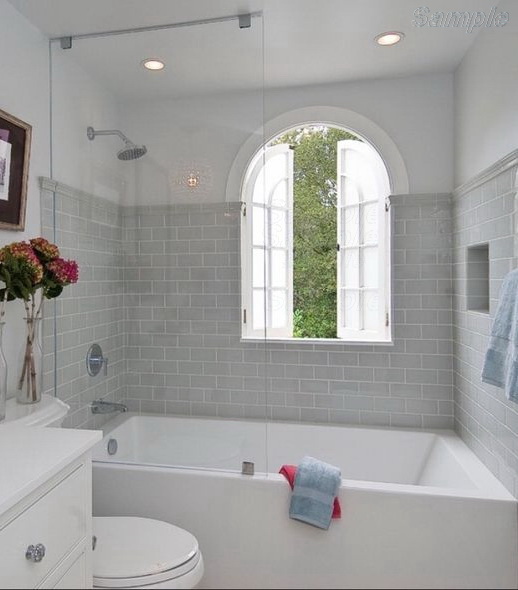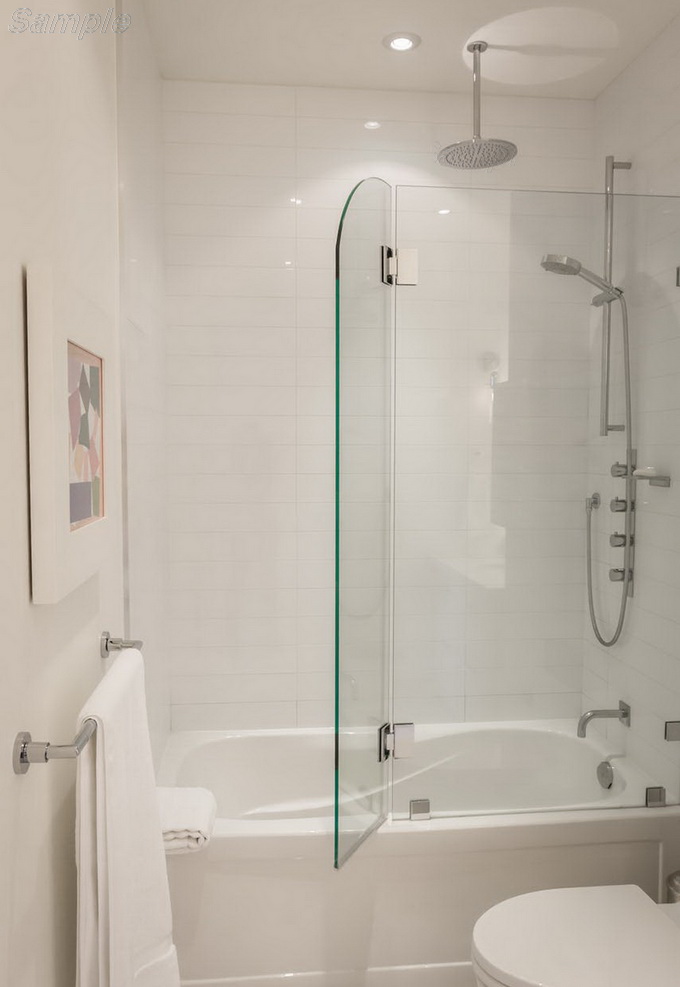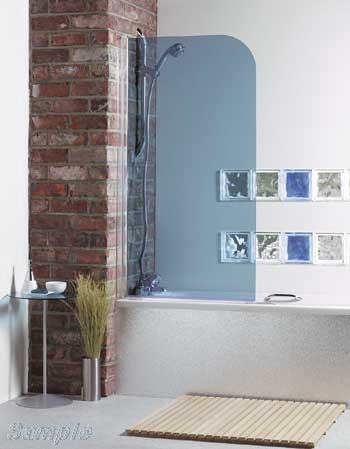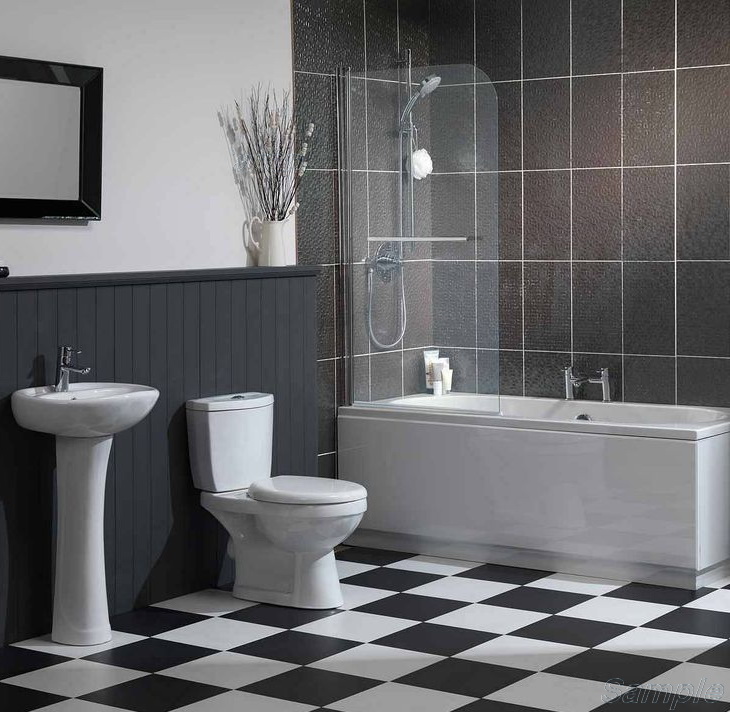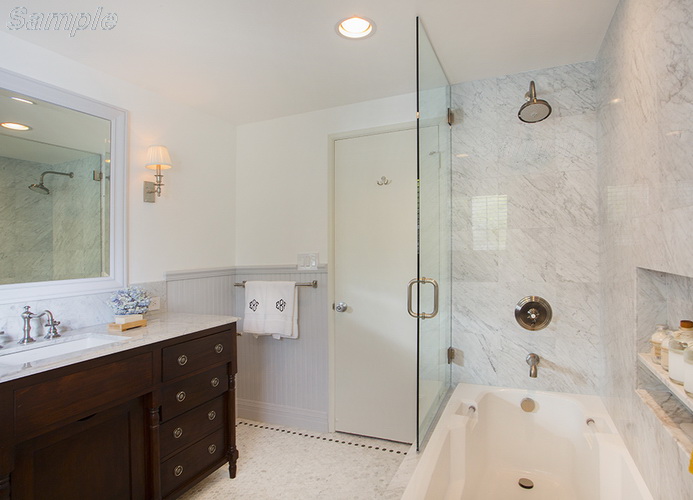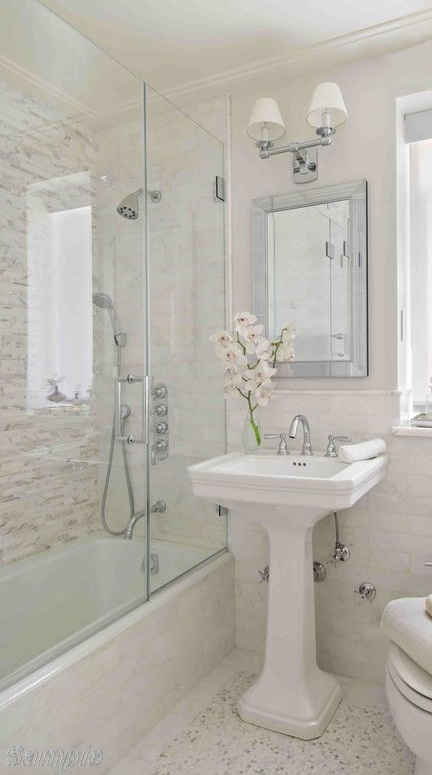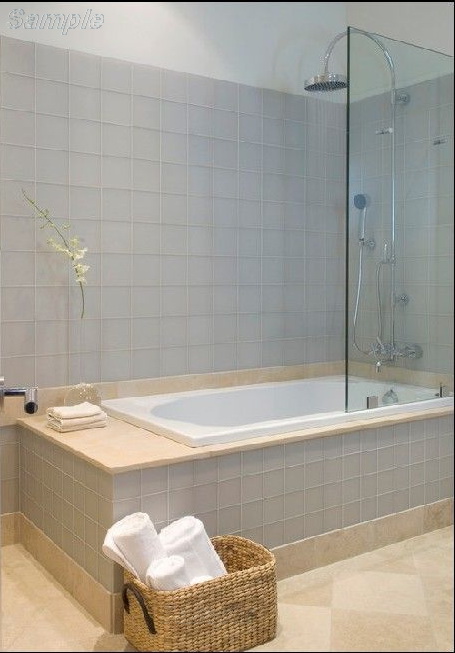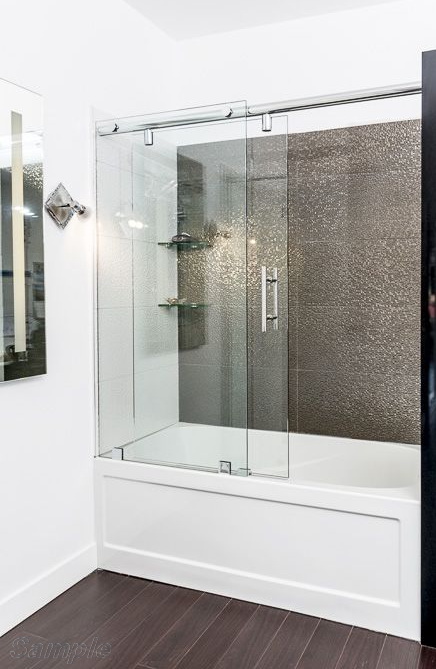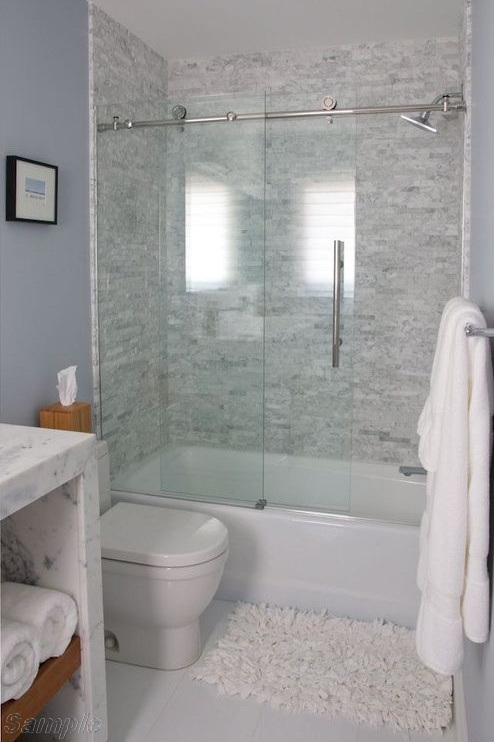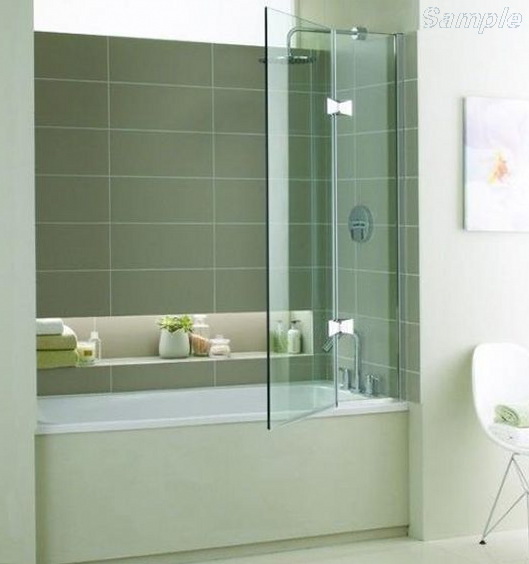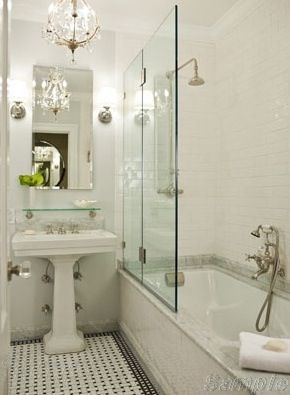 One move – and your bathtub turns into an unconventional shower cabin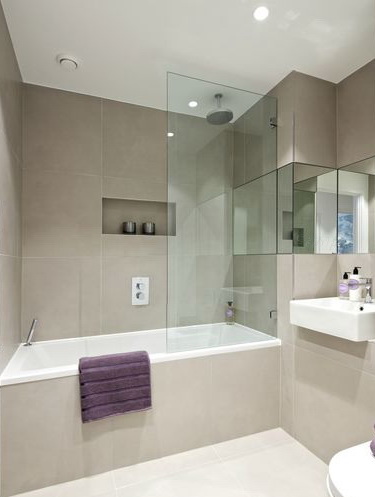 If the size of your bathroom does not allow you to install a separate shower cabin, but you still want to enjoy a pleasant shower, GlassPro offers a stylish and functional solution. Custom-made frameless glass bathtub doors of the GlassPro ™ brand will allow you to arrange a full shower over the bathtub. This design does not take up additional space in the bathroom, provides easy and convenient access and, at the same time, prevents splashing water in the room.
Like other glass structures for showers and bathrooms manufactured by GlassPro, bath screens can be customized in size and shape, adapted to sloped / sloping roof ceilings and have non-standard cutouts. Glass screens have a flawless appearance and a minimum amount of metal fasteners. For manufacturing, only safe super-strong 6-8 mm tempered glass and high-quality fittings made of metals that are not subject to corrosion are used. The fixed segments of the glass screens are sealed with moisture-resistant silicones, and all folding sashes are bordered on three sides by special, unobtrusive, colorless elastic acrylic sealing profiles.
Advantages of glass bath screens of the Glaspro ™ trademark: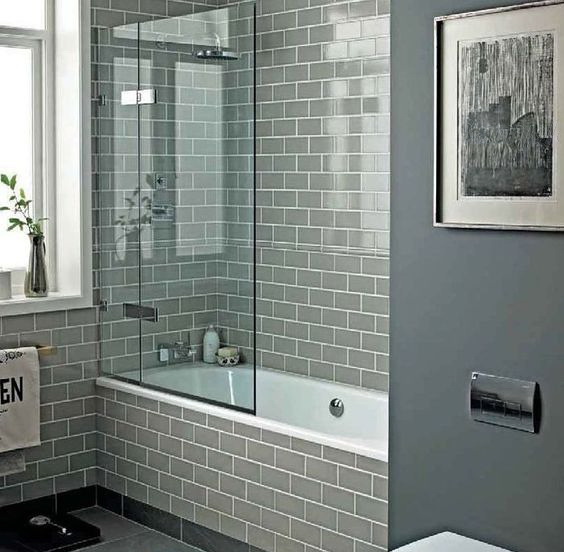 Manufacturing is executed according to individual sizes and shapes;
Unlike curtains made of oilcloth or plastic, glass screens are hygienic, durable and reliable in operation, do not emit harmful substances, are resistant to mold and mildew, do not scratch, grow cloudy or deform. For a long time they retain an elegant appearance while requiring minimal care and are not damaged when cleaning with modern household chemicals;
The possibility to choose fasteners in various finishes: chrome, satin chrome, brushed stainless steel, etc.
Possibility of glass fixing to the wall at a non-standard angle, for example 120 °;
Choose a model of a glass bath screen: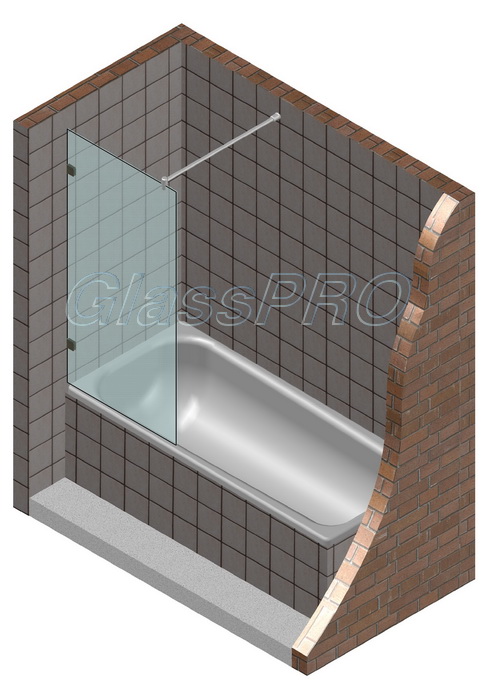 BS-01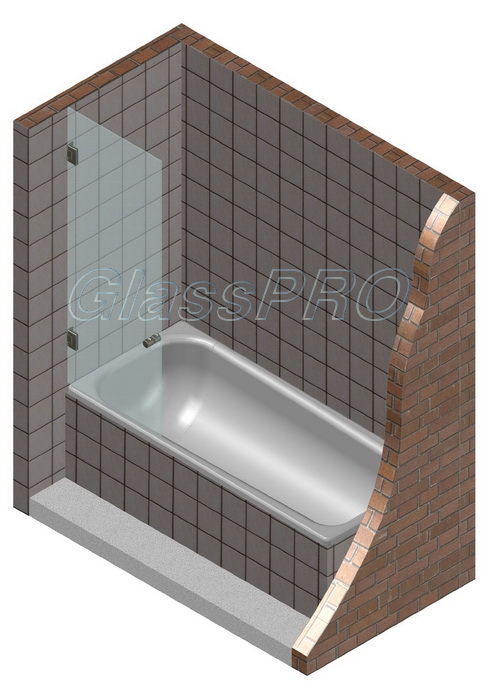 BS-02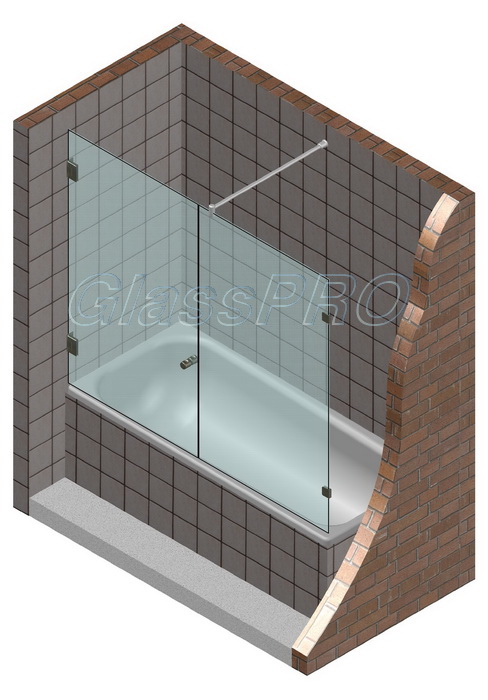 BS-03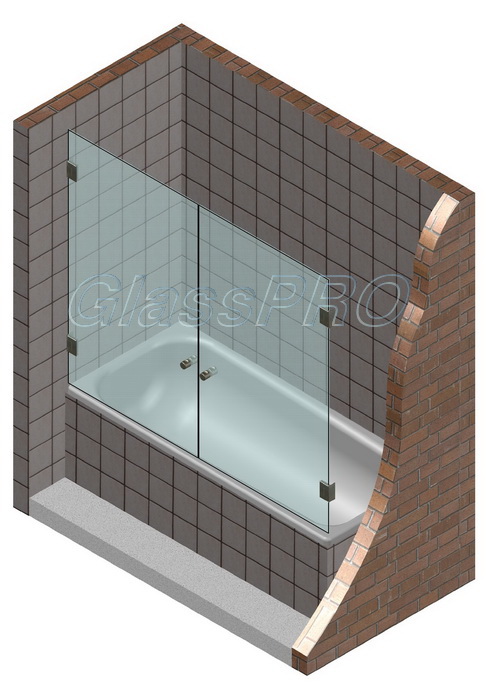 BS-04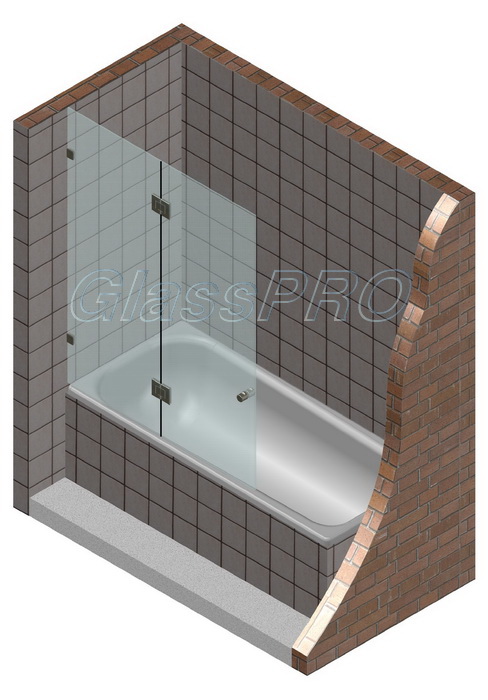 BS-05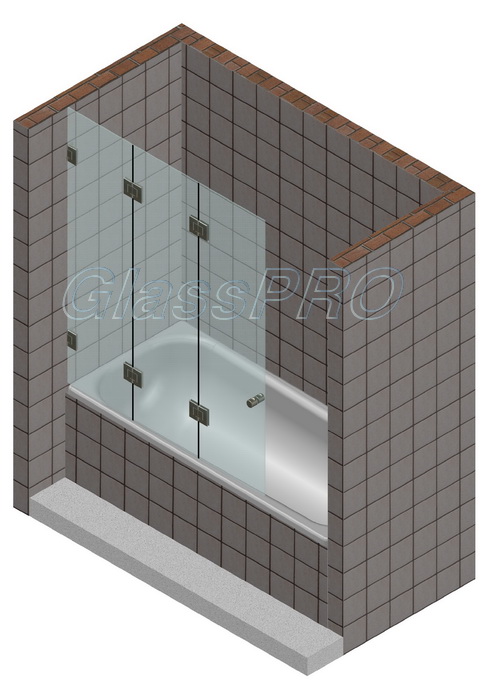 BS-06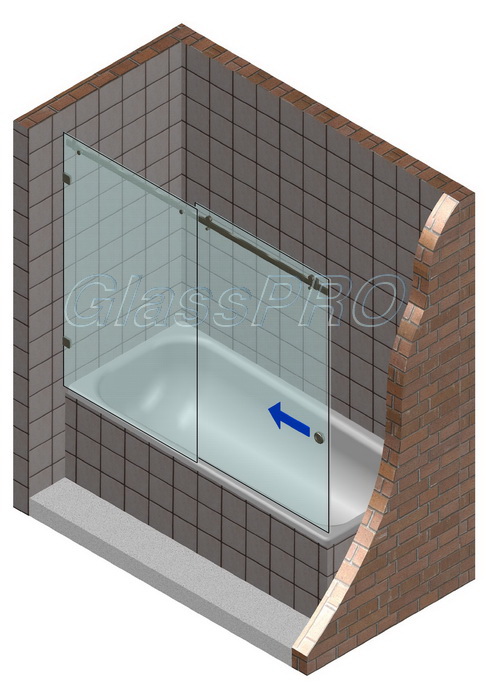 BS-07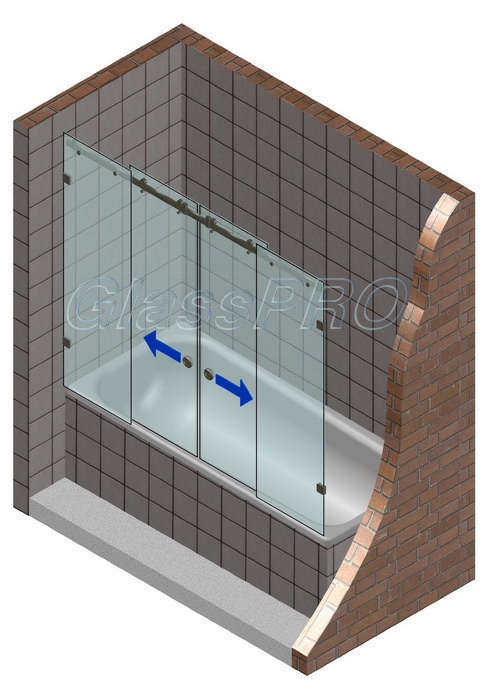 BS-08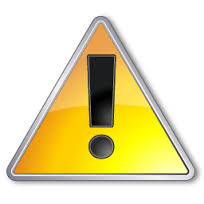 Attention! Although glass shower structures for bathrooms look concise and simple, it is important to consider a number of technical aspects when preparing a room for their installation, arranging a tray and choosing the type of structure. Based on our many years of experience and the recommendations of the world's leading manufacturers, we have selected 12 of the most important factors. Please make yourself familiar with the "control points," as this will help you save money and ensure a long life for your glass shower.