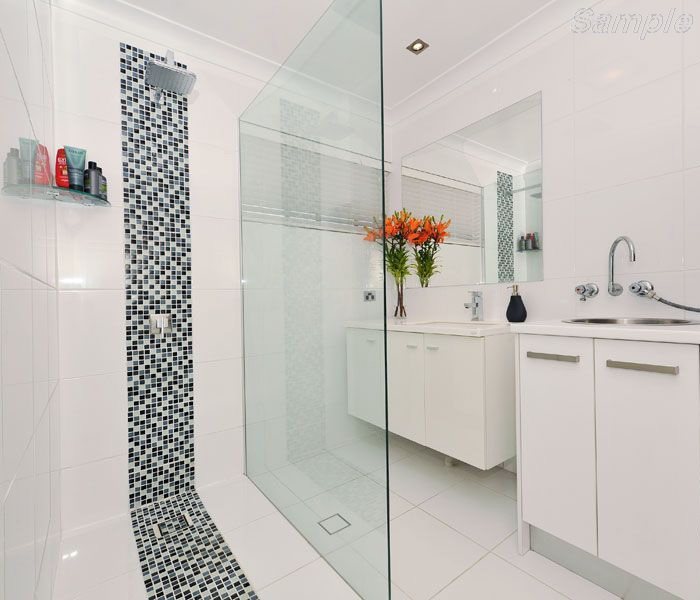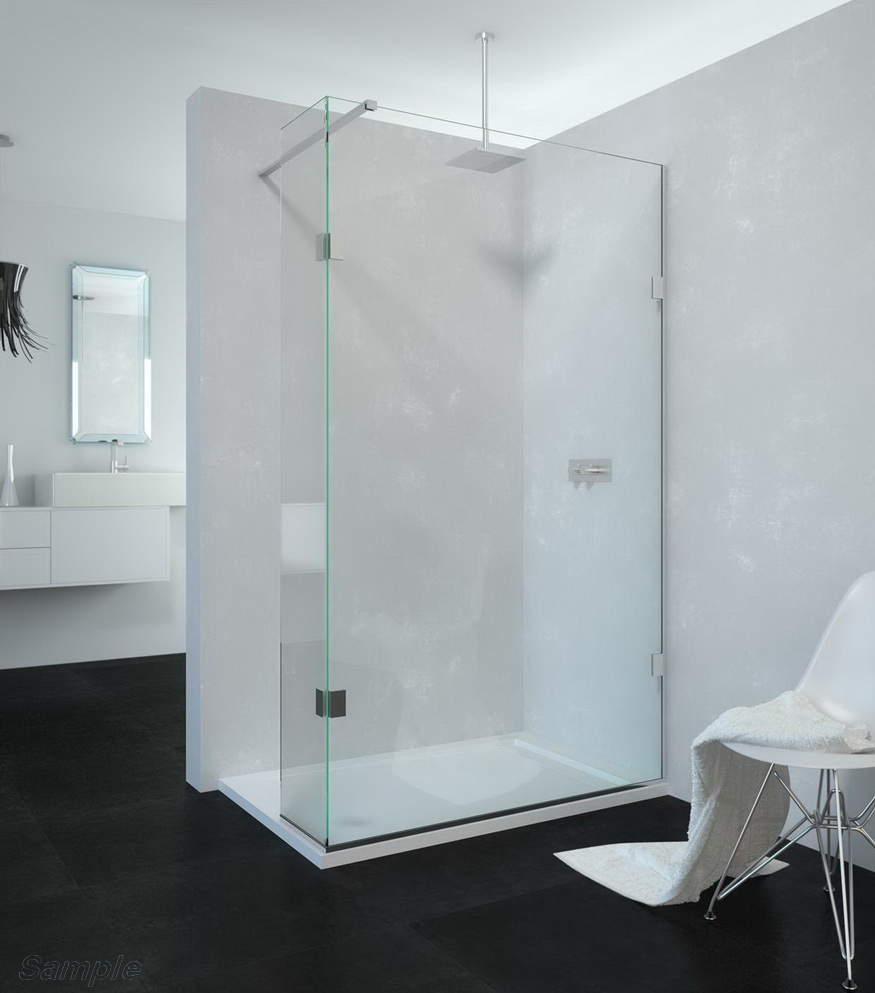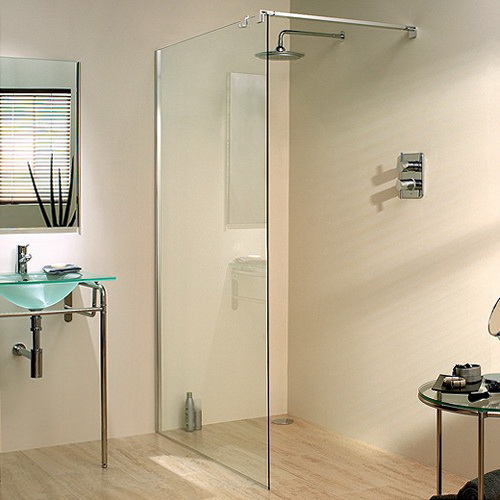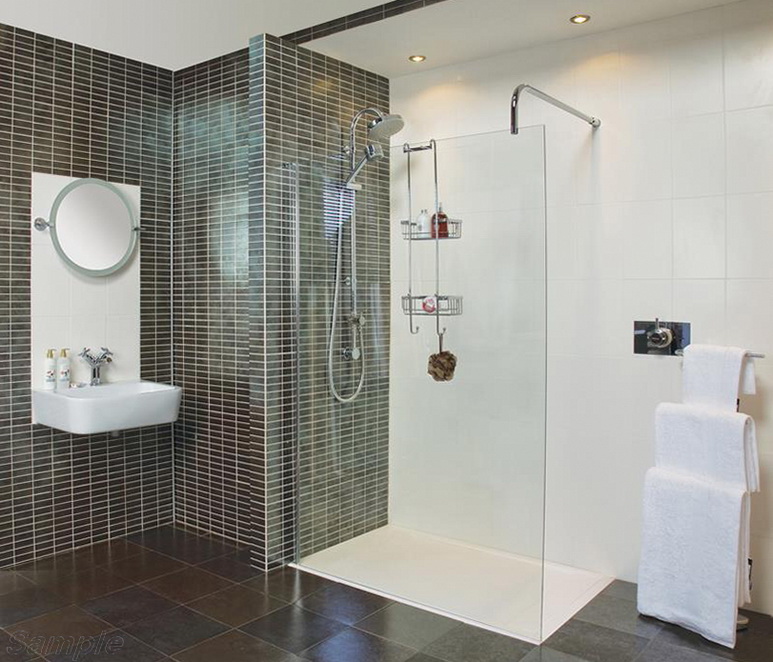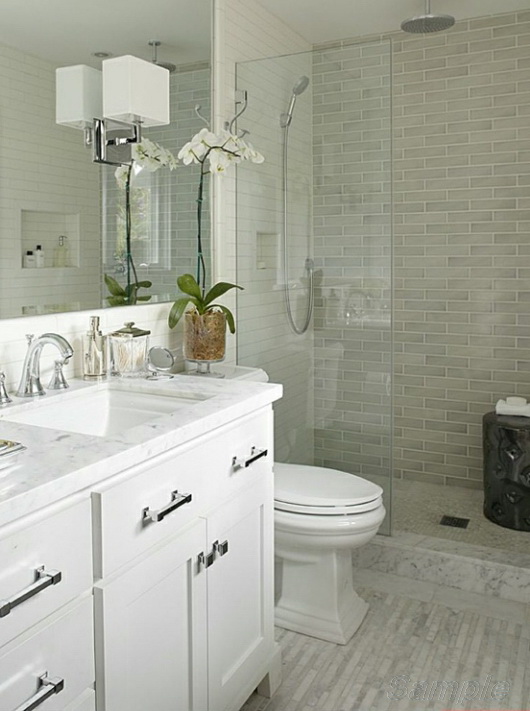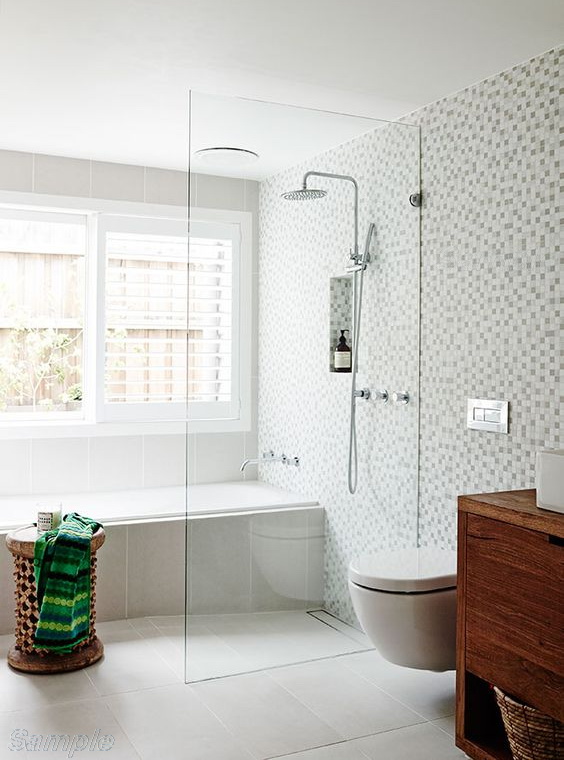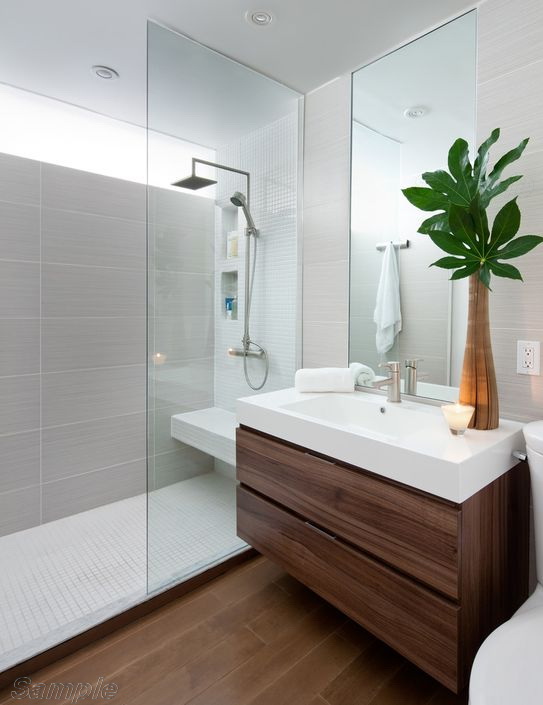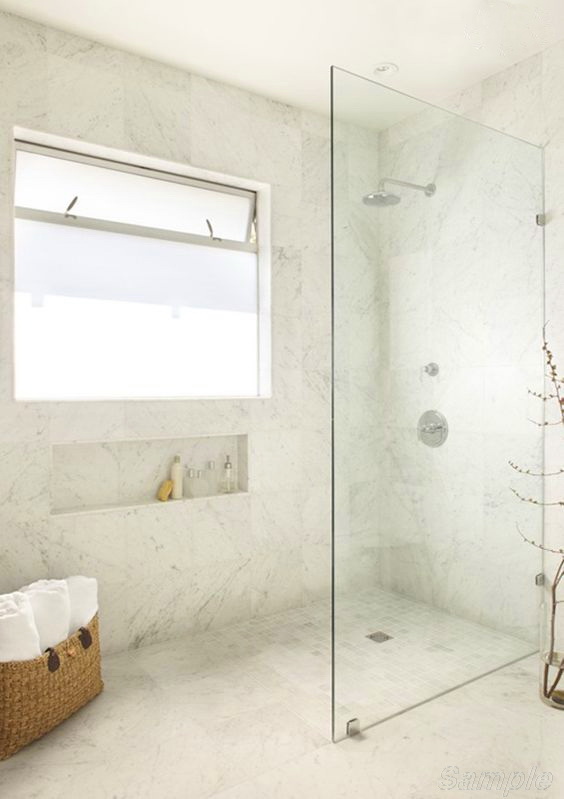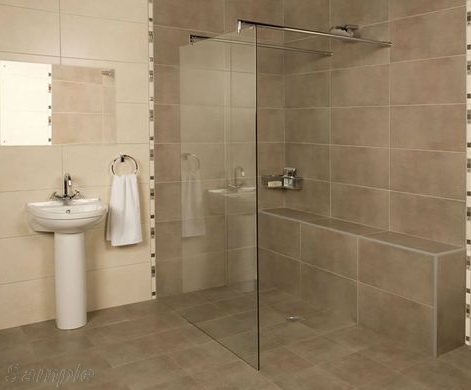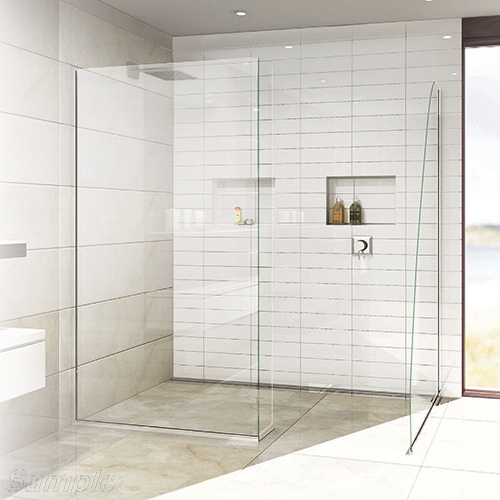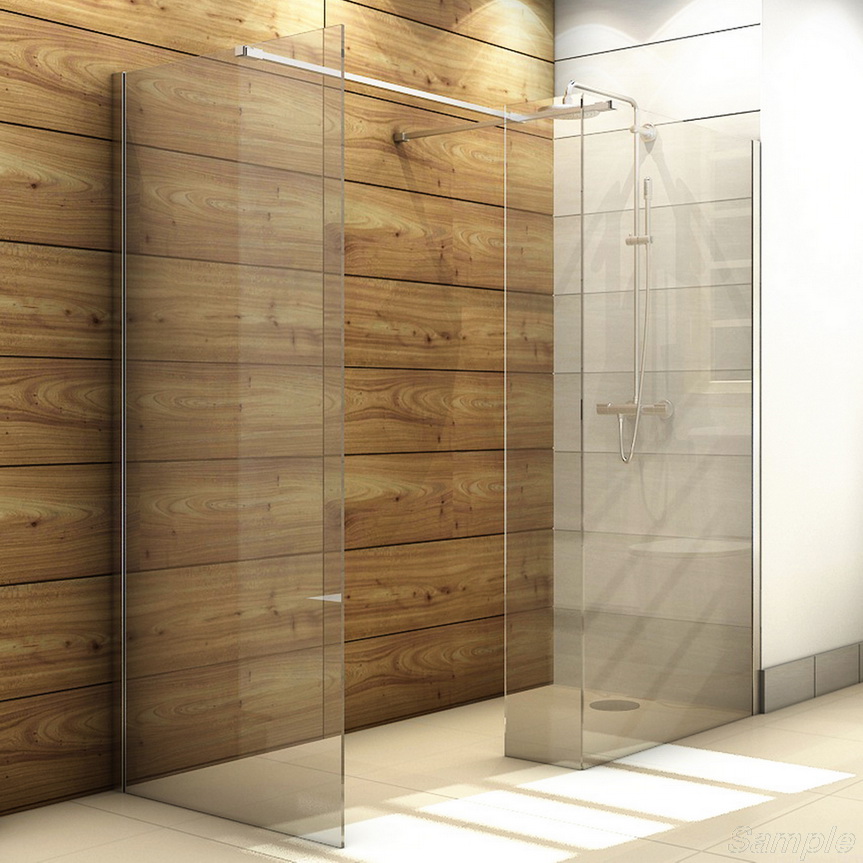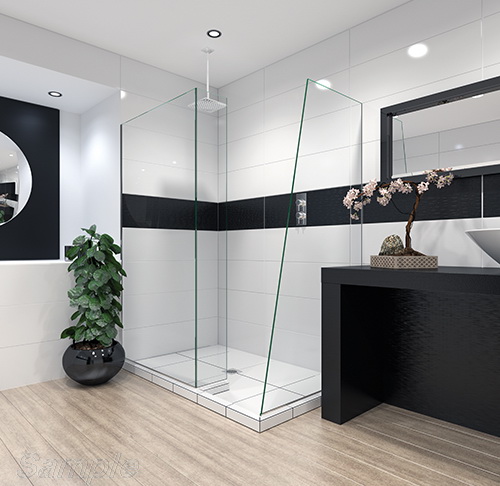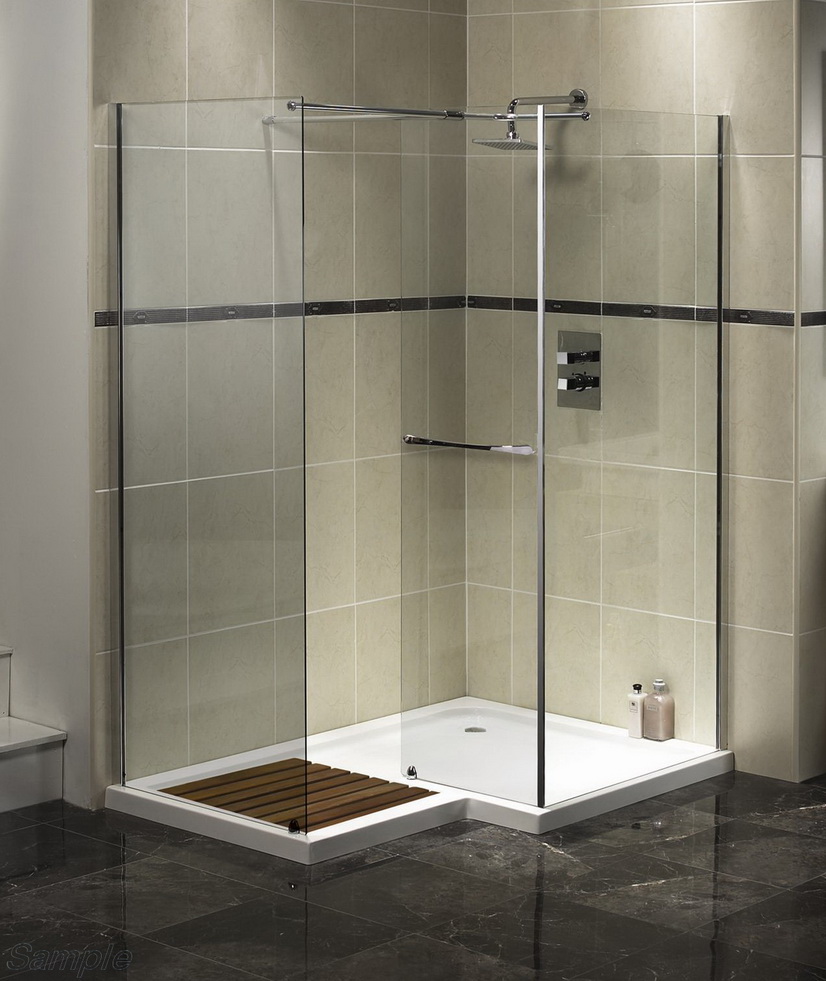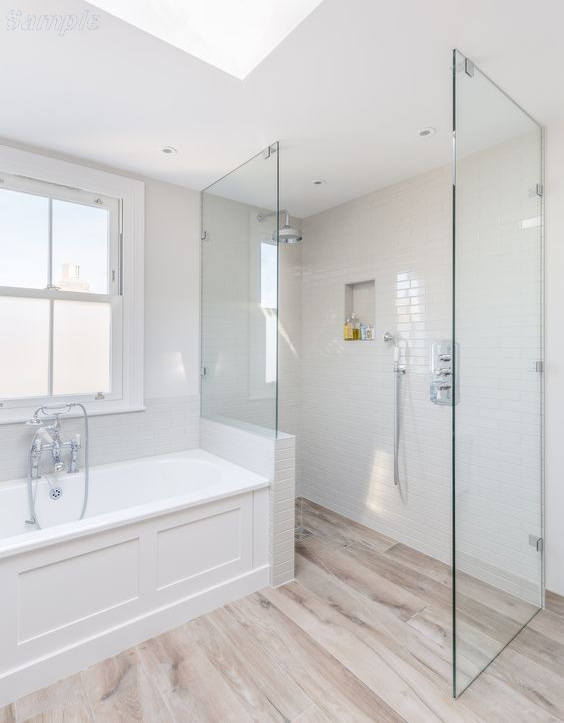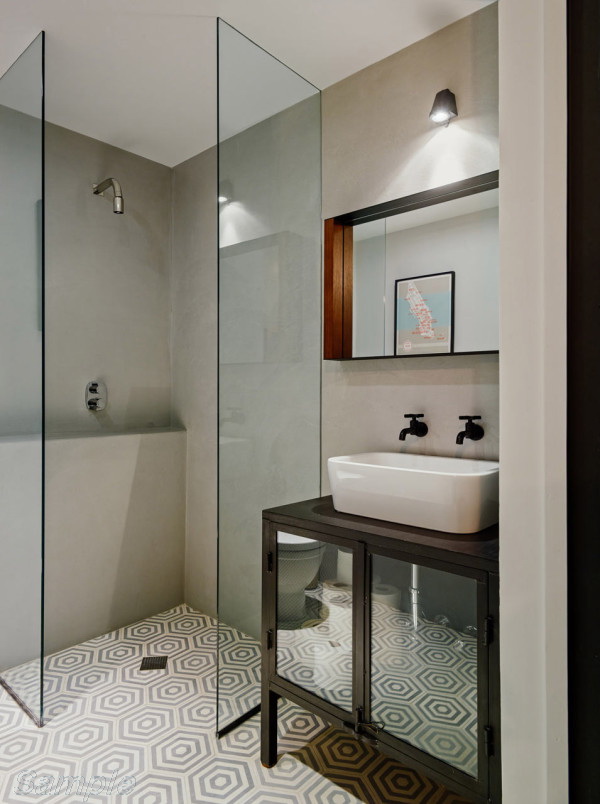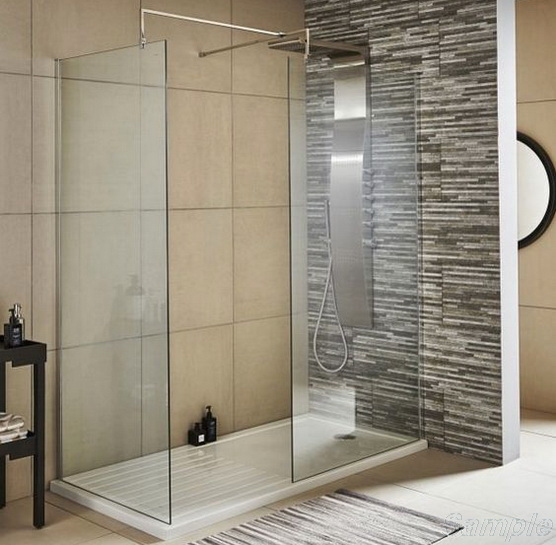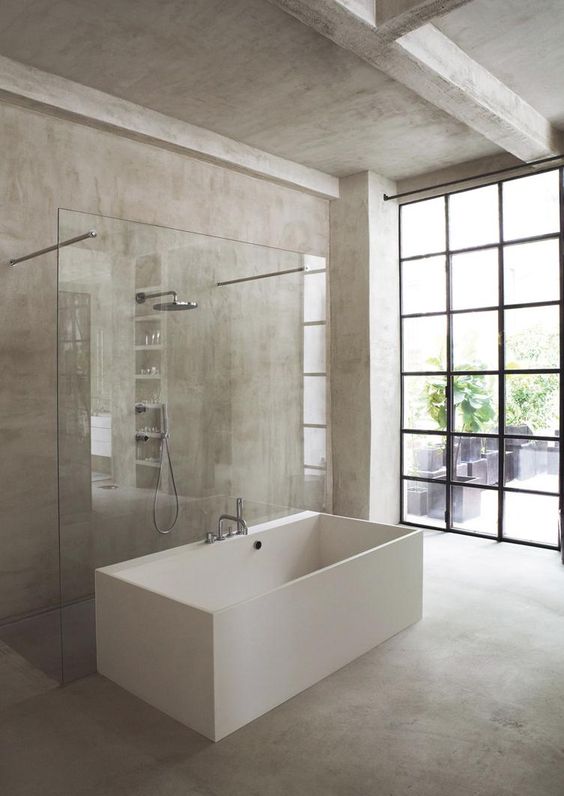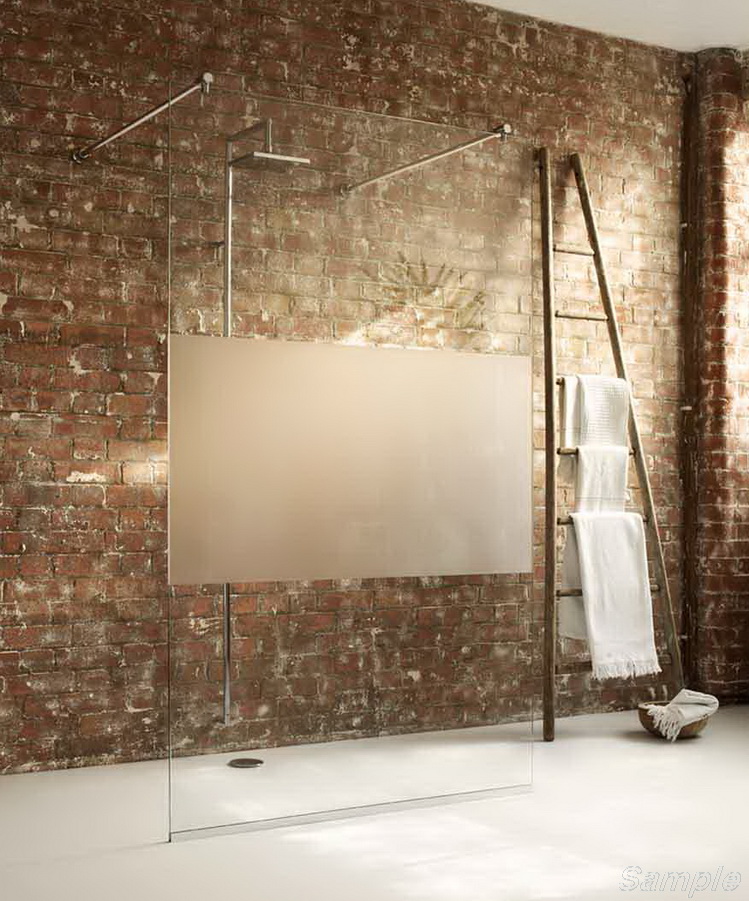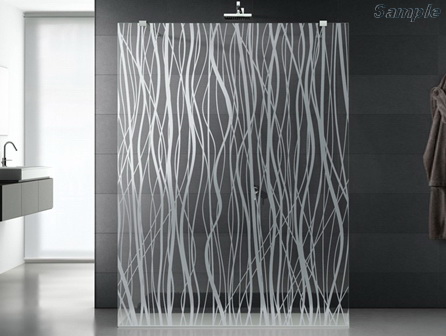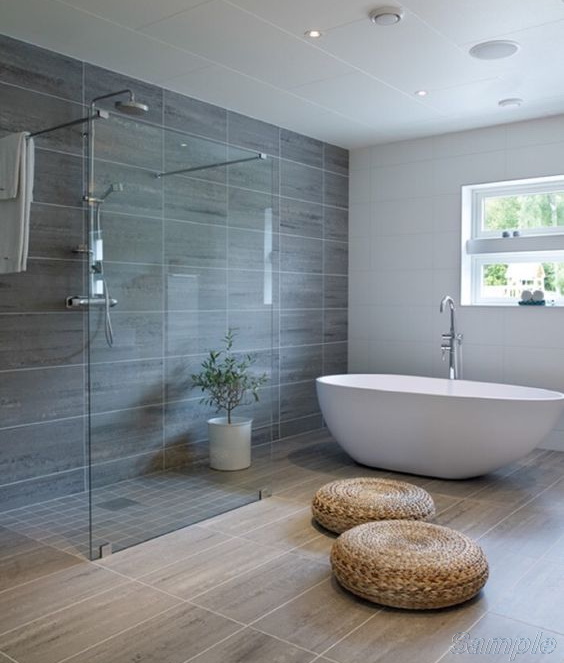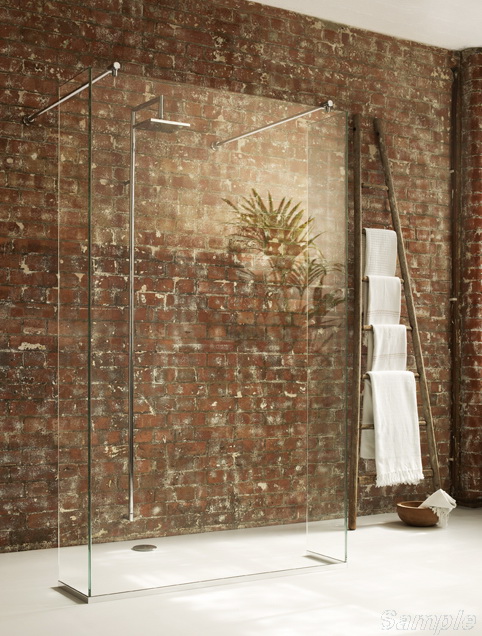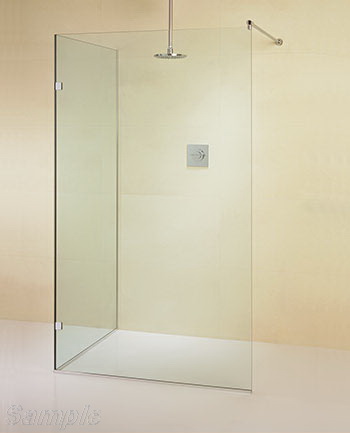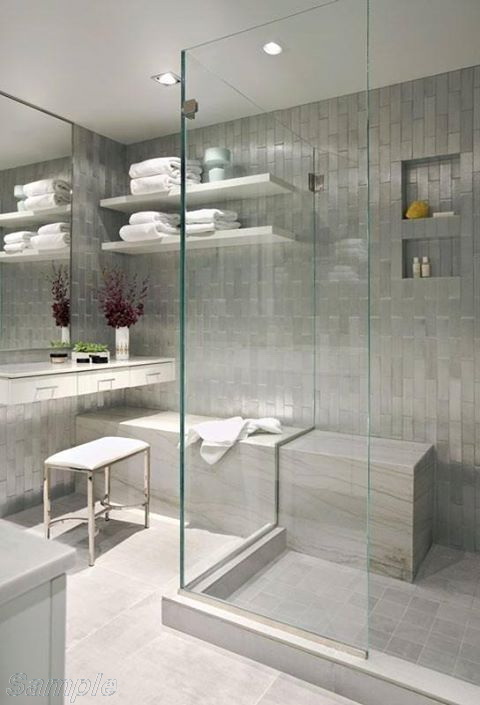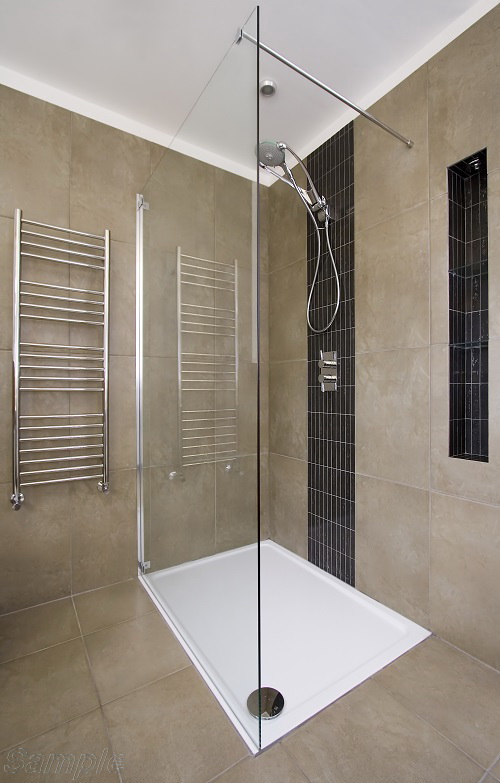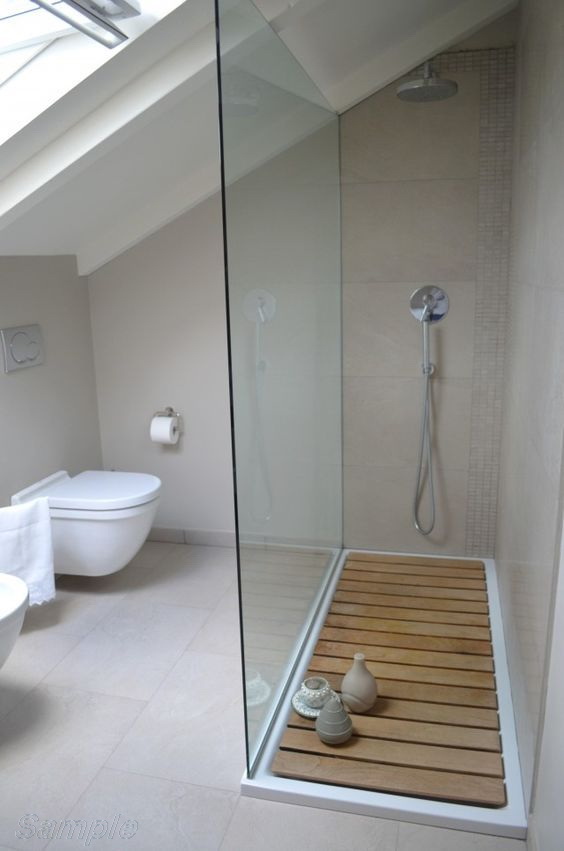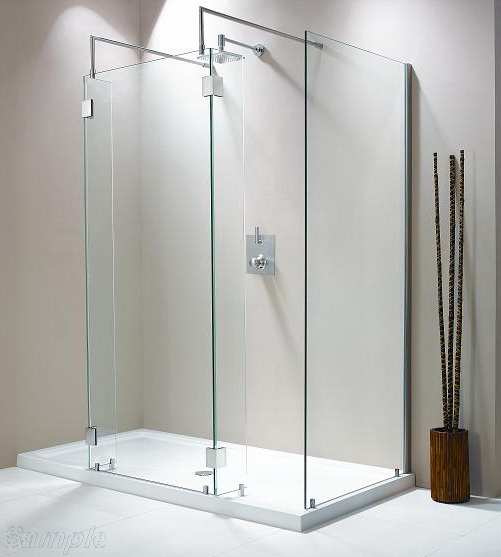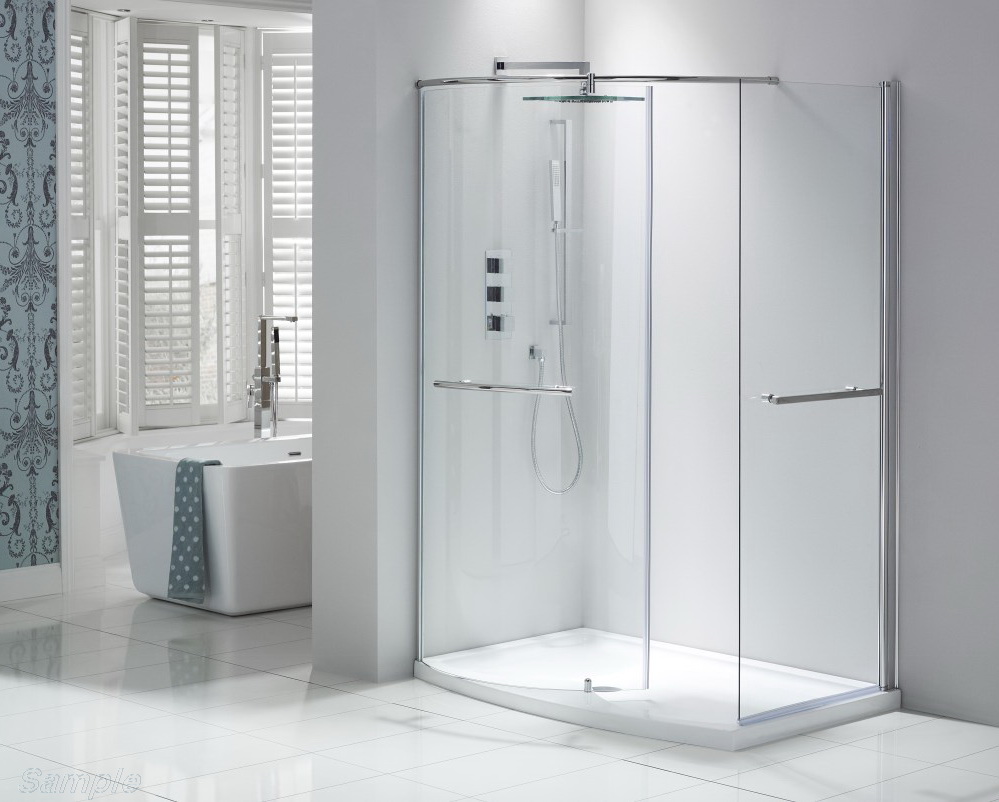 A glass shower cabin – an element of elegance and functionality of your bathroom

Our busy everyday lives leave little time to indulge in a simple childhood joy – a bubble bath! Baths have been replaced by the more popular glass showers and glass shower structures, as they save both time and space in your bathroom. The bathroom is one of the most important spaces in a modern home. Of course, it must meet relevant technical measurements and requirements; however, when furnished with loving taste, it can become a space of real satisfaction in your home.
A bit of history – the first modern shower cabin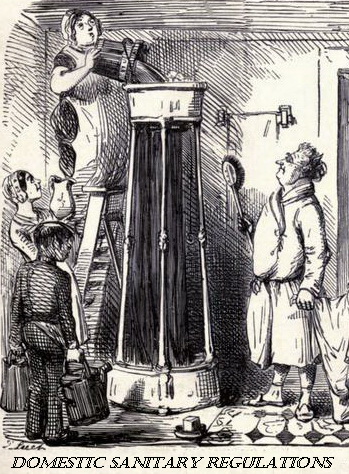 was invented in 1767 by the Englishman William Fitham It was equipped in a rather unusual way: a tank was installed above the metal shower structure, manually filled with warm water. Used water accumulated in a pan in which the bather stood. From time to time, the bather had to use a hand pump to pump the cooled, soiled water into the upper tank for reuse. Modern shower lovers are unlikely to like this procedure. Later, shower cabins began to utilize running water supplied by pressing a lever; various materials had to be used for their manufacture. By the end of the 19th century, shower cabins began to acquire the look and shape we are accustomed to, and their production and use became widespread.
Where to use glass structures for showers and bathrooms – due to the properties that distinguish glass favorably from other materials, it becomes indispensable in the arrangement of modern bathrooms. Light transmission, moisture resistance, safety and durability make glass structures increasingly popular in bathrooms within residential apartments, private houses, cottages, hotels, health and sports clubs, fitness centers, saunas, swimming pools, water parks and water-related recreation centers.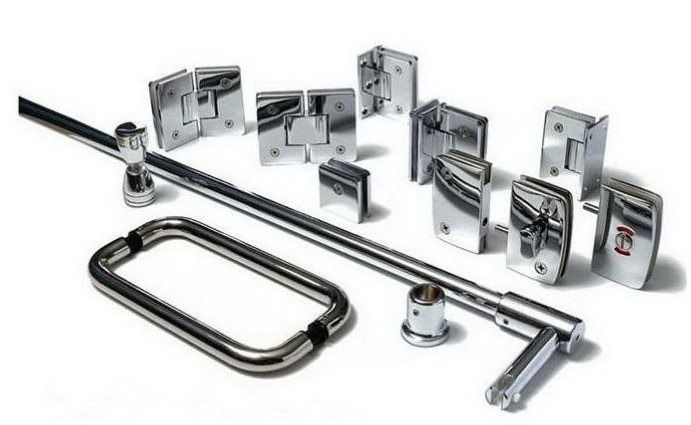 Glass shower fittings – the right fittings play an important role in the modern glass shower. Currently, there is a huge selection of mounting elements for showers. GlassPro uses only high quality fittings made of stainless steel or chrome-plated brass. These products, designed specifically for use in humid rooms, are made of materials that are resistant to rust and have additional anti-corrosion coatings. Hinges for shower cabins are usually equipped with a self-leading mechanism and are designed for 500,000 openings / closings. You can find more details and choose accessories here…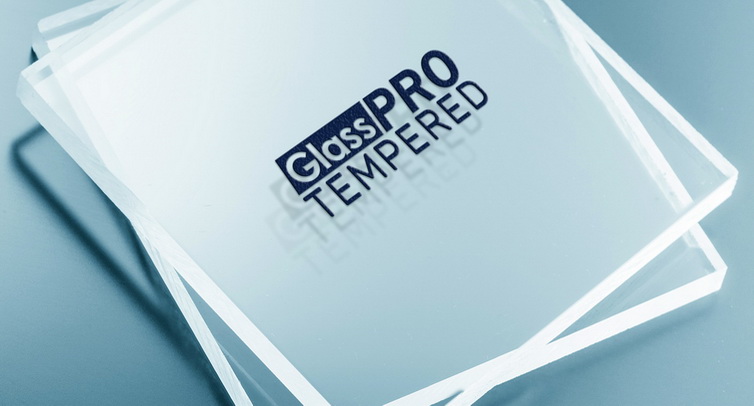 Glass for shower cabins and structures – for the manufacture of glass shower cabins and structures of the GlassPro ™ trademark, we use high-quality glass from the world's leading manufacturers: Saint-Gobain (France), Asahi Glass (Japan), and Guardian (USA). Before installing products in your room, all glass elements undergo a special heat treatment process at GlassPro. As a result, the glass becomes seven times stronger than normal glass and is classified as "safe". You can read more about the recommendations for choosing glass for shower cabins here…
Advantages of custom GlassPro ™ profile glass shower structures:
The variety of spatial solutions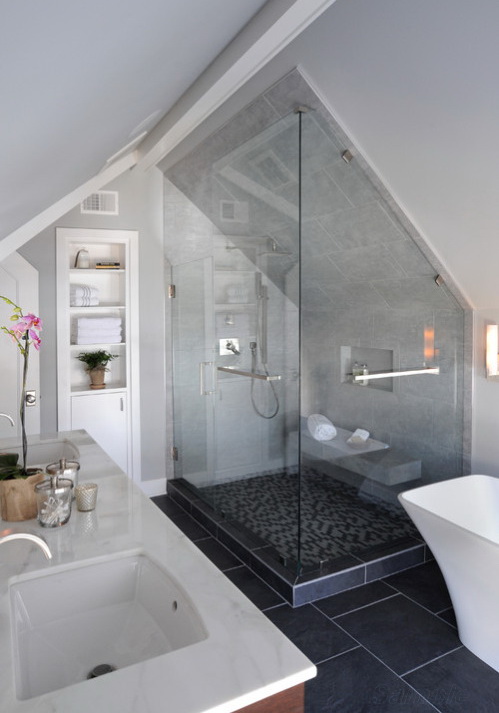 The lightness and transparency of the non-profile GlassPro ™ glass structure will make the shower cabin the focal point in your bathroom, highlighting the beauty of the tile pattern and the elegance of the glass. Frameless shower structures do not get in the way of light flow, making the bathroom look more vibrant, bright and spacious;
"GlassPro" offers a whole range of solutions for bathroom furnishings – from a full-fledged profileless glass shower or glass door to the shower cabin to the simplest glass bath door. Each glass shower structure is designed individually. This allows you to individualize the design and mechanism of the manufactured structure, provides a variety of choices, and works perfectly in almost any conditions, whether in a modern structure or a renovated building;
Custom GlassPro ™ glass shower cabin structures can be installed under the sloped ceilings of the attic floors and near decorative non-focal-point walls;
Our glass shower designs are compact and make the most of the space and volume of the bathroom. Unlike standard boxes, our bathroom walls can become part of the glass shower cabin;
"GlassPro" manufactures and installs glass shower cabins of large dimensions, non-standard sizes and configurations;
GlassPro ™ Shower systems provide a unique opportunity to equip individual elements of the bathroom interior with a glass shower structure;
We install glass shower cabins on any type of tray: acrylic, steel, cast iron, ceramic, tiled or natural stone.
Exceptionally hygienic, environmentally friendly and easy to maintain
Unique hygienic properties of glass prevent the accumulation of microorganisms on its surface, the formation of mold and fungi;
Glass, unlike plastic, does not grow cloudy, crack, scratch or deform over time;
Along with other types of glass, you can order and buy shower systems made of glass with a special coating, which increases the resistance of the surface to dirt and facilitates maintenance; More details can be found here…
The tightness of GlassPro ™glass shower structures is ensured by special elastic seals;
Often, the shower area is separated by vinyl curtains. Despite their low price and popularity, they have a number of drawbacks: the vinyl used in shower curtains emits an unpleasant smell, is short-lived, harmful to the environment, and releases toxic substances that you and your children inhale while taking a bath or shower. A glass shower or bath door eliminates these problems;
Unlike other materials, glass is hypoallergenic and environmentally friendly.
Modern design and aesthetic appeal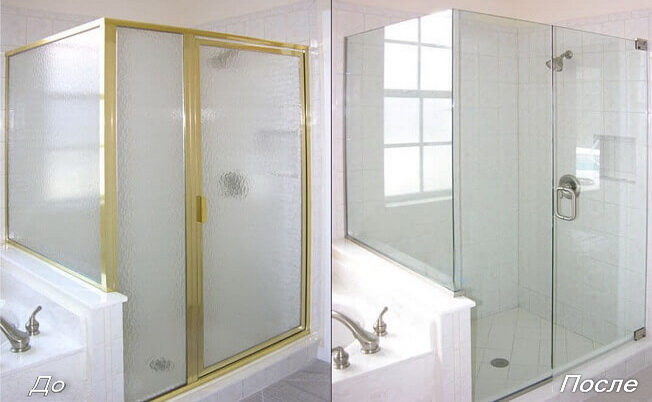 "GlassPro" manufactures various options for non-profile glass shower structures that look more modern than their counterparts that include a profile;
You have the opportunity to choose glass of different colors with different degrees of transparency, as well as order the application of individual decor on the glass;
In glass shower structures, we use a minimum amount of metal fasteners. At the same time, we offer a choice of design and type of finish for hinges and door handles – from polished bronze to polished stainless steel;
Keeping pace with interior fashion trends, "GlassPro" develops modern models of glass shower cabins, including trapezoidal and beveled glass shower cabins.
Durability and superior quality guaranteed by Glasspro ™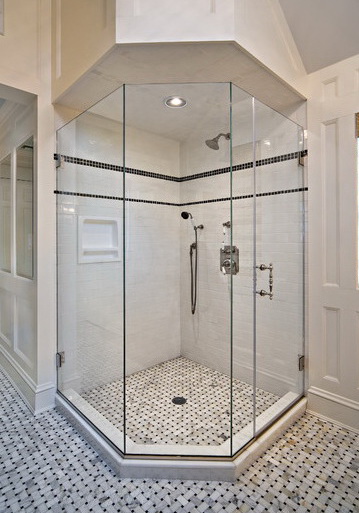 Most standard shower cabins offered by retail stores use 4mm thin glass held in place by adhesive inside aluminum profiles, often of flimsy and unreliable quality. Standing out from the norm, Glasspro ™ shower structures are made of thicker tempered glass (8-10 mm), making them durable and safe. The fittings for frameless shower cabins are made of reliable stainless metals and are attached to the glass through holes drilled in it, eliminating the need for adhesives. The perfect combination of high quality materials and thicker glass makes our frameless glass shower structures solid and some of the most durable in the industry;
Important! Installing a frameless glass shower structure adds value to your home or apartment. Experience has shown that such a bathroom renovation is one of the best ways to increase the market value of your property when it is sold or rented;
Provision of warranty * and post-warranty services for the company "GlassPro".
      * Glass showers and structures installed by Glasspro come with a warranty
Take the first step in choosing a glass shower cabin or structure: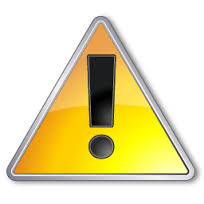 Attention! Although glass shower structures for bathrooms look concise and simple, it is important to consider a number of technical aspects when preparing a room for their installation, arranging a tray and choosing the type of structure. Based on our many years of experience and the recommendations of the world's leading manufacturers, we have selected 12 of the most important factors. Please make yourself familiar with these "control points," as this will help you save money and ensure a long life for your glass shower.