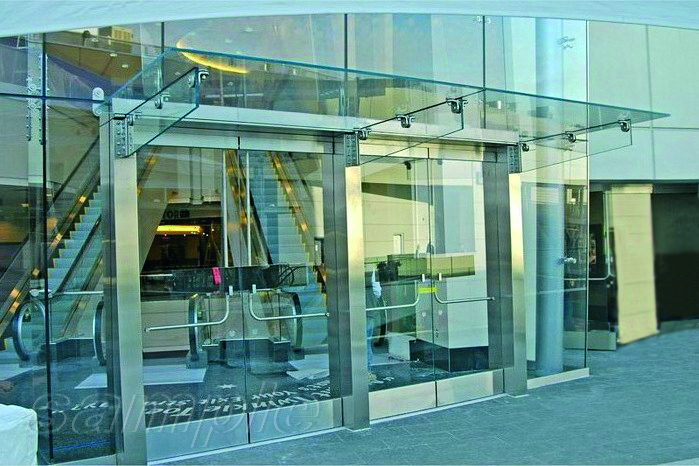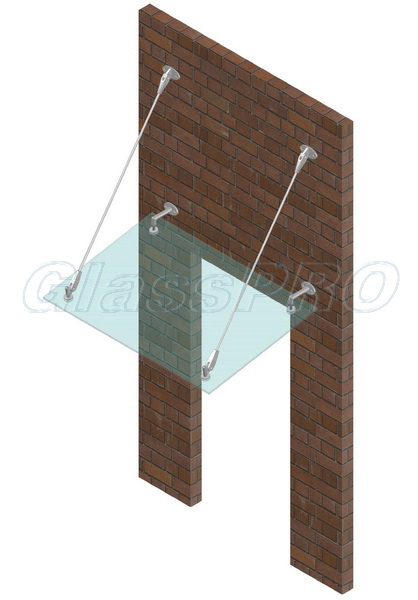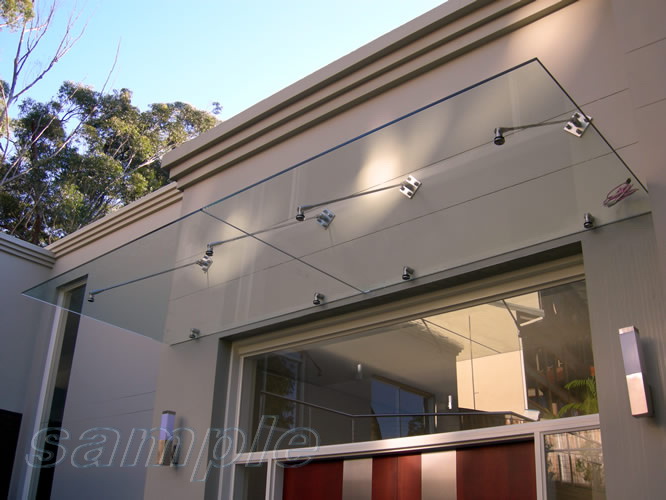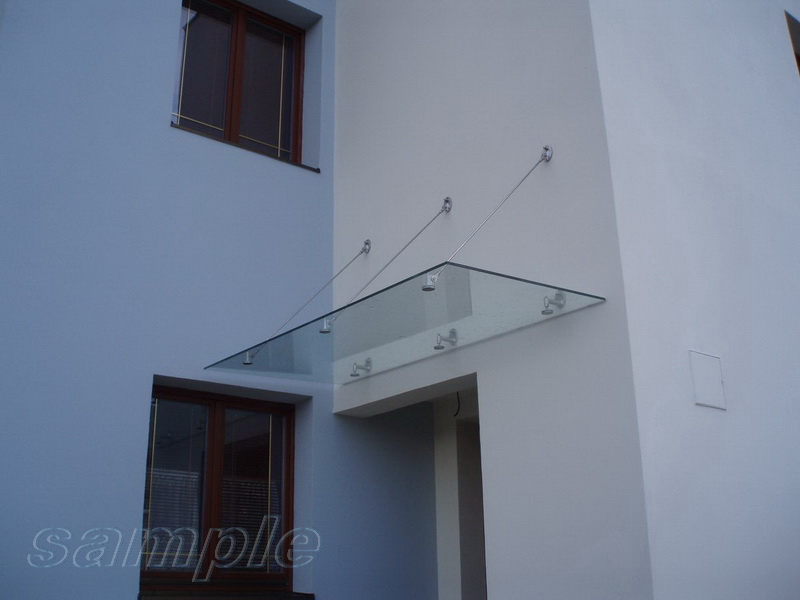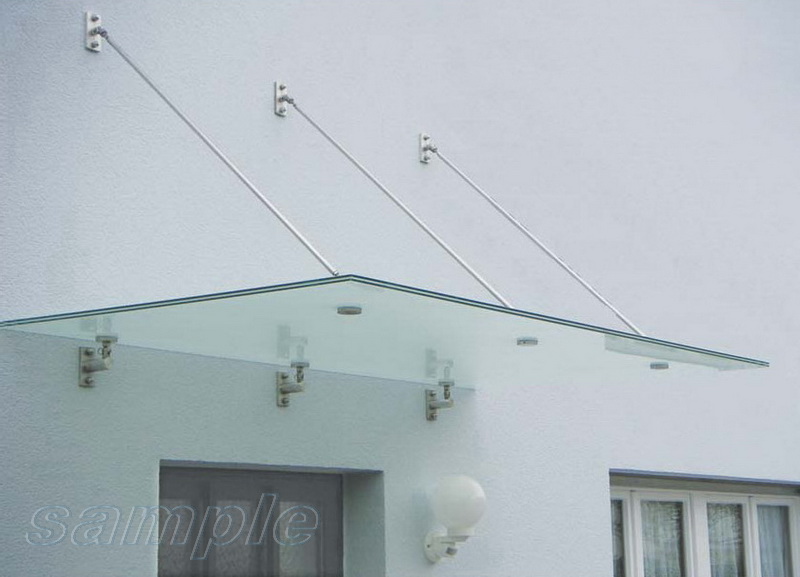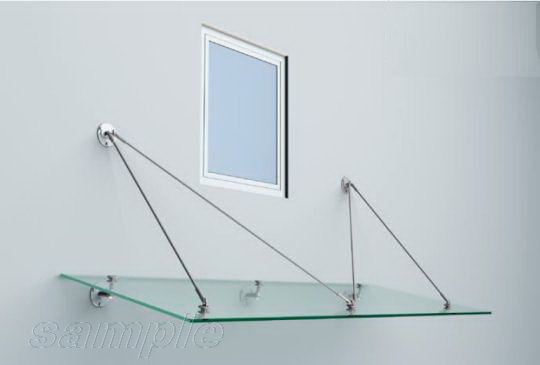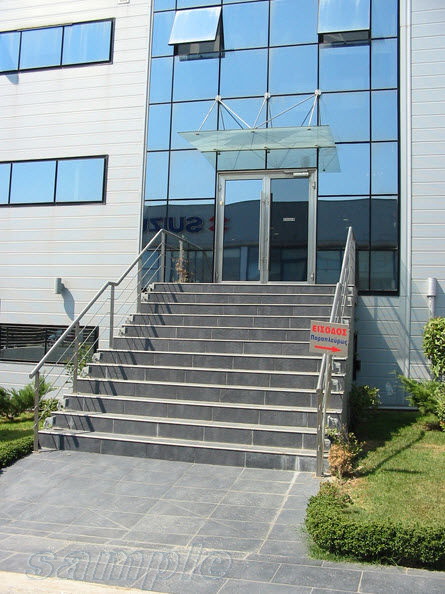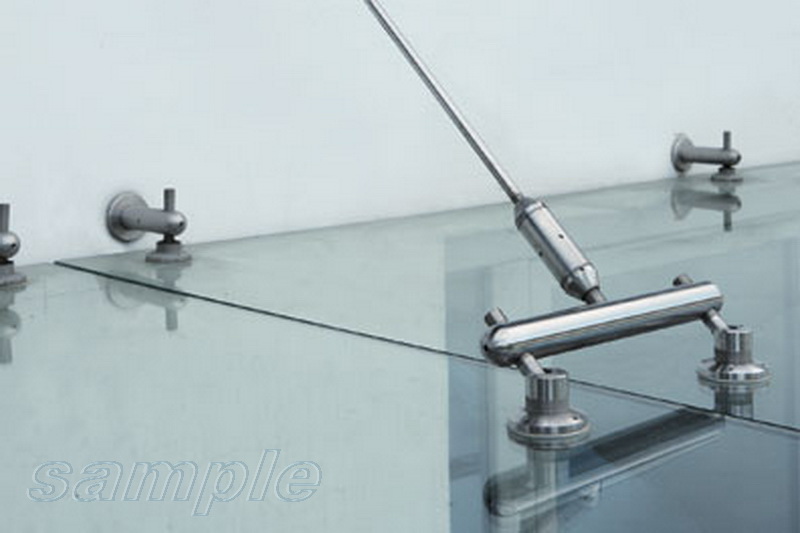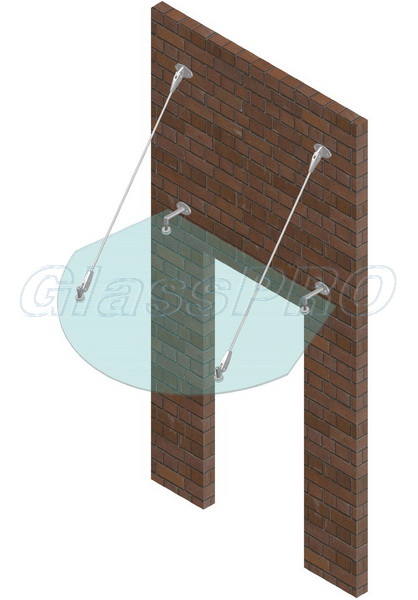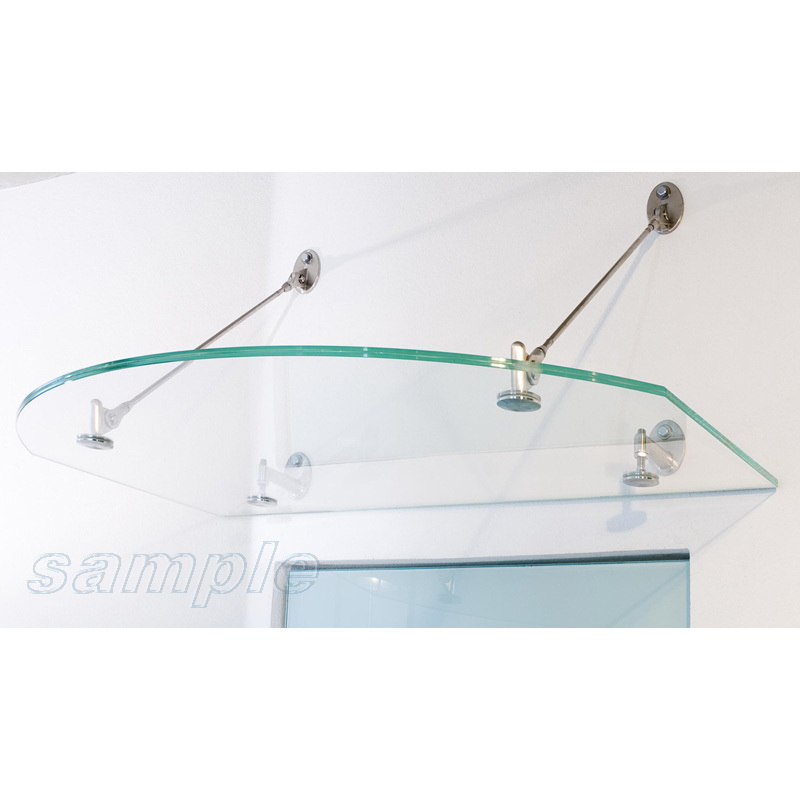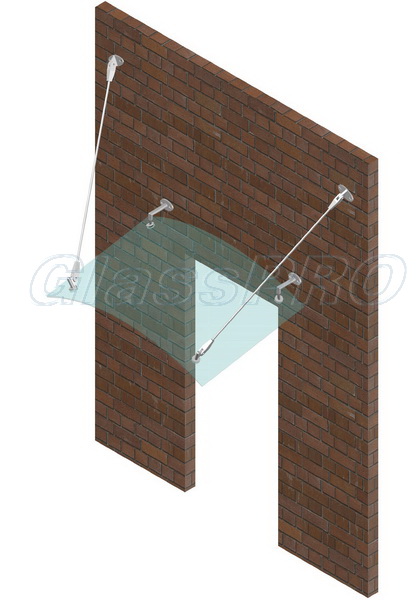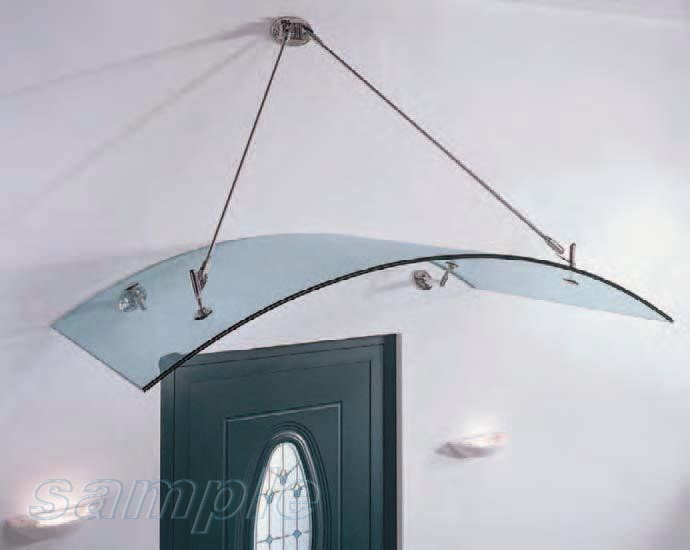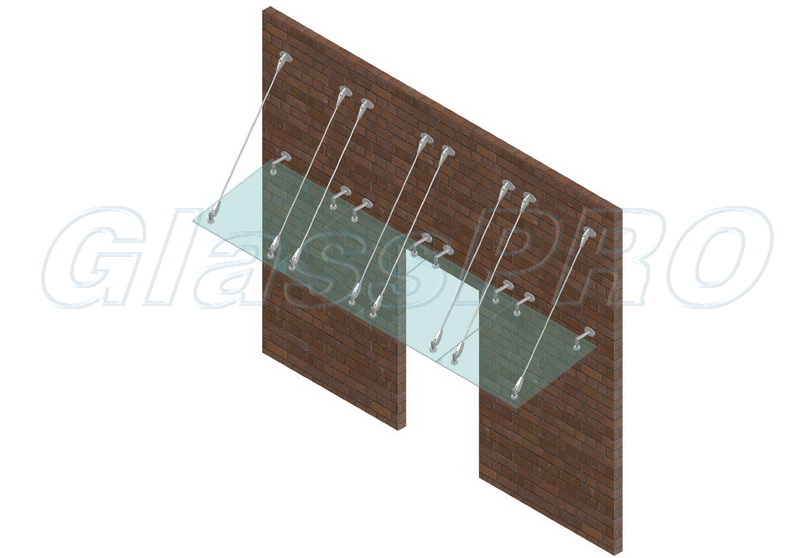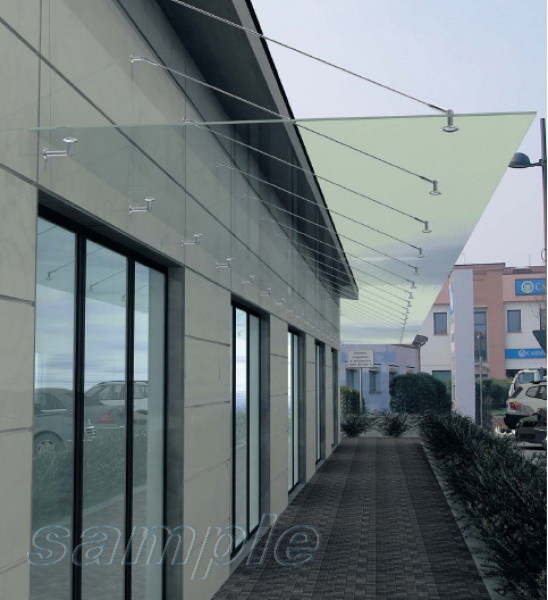 "A glass overhang is an elegant shelter from nature's vicissitudes!"
An overhang is a key part of the storefront and serves to protect the entrance area from residue and other adverse natural factors. A skillfully-designed and executed overhang also decorates the building's facade while emphasizing the style and accents chosen by the architect.
Where to implement glass overhangs – The goal of modern architecture is to maximize the use of natural light and harmonious interaction with the natural environment. Thus, the use of glass overhangs and canopies has become popular. Such products,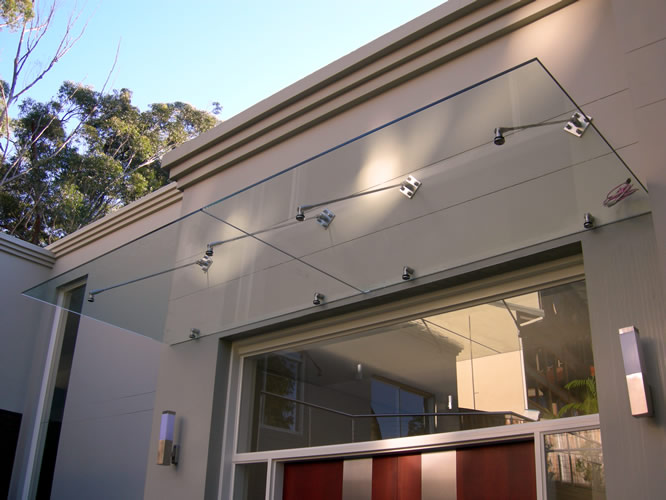 used in residential, public or commercial buildings, fit in well with other all-glass facade structures, shop windows and panoramic windows. Glass overhangs are successfully implemented in shopping and business centers, hotels, restaurants, car dealerships, as well as for small boutiques or salons with their own access to the street and private cottages.
The materials – a glass overhang or canopy consists of a supporting metal structure made of stainless steel and glass panels made of safe laminated glass, which together ensure a long service life of the product while maintaining its reliability and impeccable appearance. The joints of glass and metal parts of the overhang, as well as adjacent glass panels, if part of composite structures, are sealed with special materials resistant to external factors.
Advantages of glass overhangs:
elegant appearance, visual lightness and airiness of the structure, maximum use of natural light in the area of the entrance to the building;
look more modern and stylish in contrast to the canopies and awnings made of opaque materials;
due to minimal use of glass and stainless steel, the structures are highly resistant to external weather factors and, unlike products assembled from most alternative materials, maintain their strength, durability and neat appearance for a long time;
designed in accordance with the necessary technical requirements, glass overhangs withstand various adverse weather conditions, temperature drops, wind, ice and snow loads, rain, icicles falling and other influences characteristic of our climate with ease;
due to the use of colored glass and polymer film, which is part of laminated glass, the architect has a

diverse color palette.
Models of glass overhangs and criteria for their selection – the choice of a glass canopy is determined by the aesthetic preferences of the customer and the architect, the required dimensions of the coverage area formed by the overhang, and the structure of the building wall. You should also consider the technical restrictions on the maximum dimensions, taking into account the data indicated in the table:
Table 4.0.1.

Technical parameters of glass overhangs

Glass overhang

structure type

Maximum extension of the overhang
Minimum installation height

Cost including

VAT,

UAH/м2

Whole glass panel

Constitutive glass panels

At the top

At the bottom

2 500 мм
Don't apply
1 500 мм
0 мм
3 500

3 200 мм
6 000 мм
1 500 мм
100 мм
4 300

3 000 мм
Don't apply
0 мм
300 мм
8 200

3 200 мм
8 000 мм
300 мм
0 мм
6 500

3 200 мм
No limitations
0 мм
——-
9 400