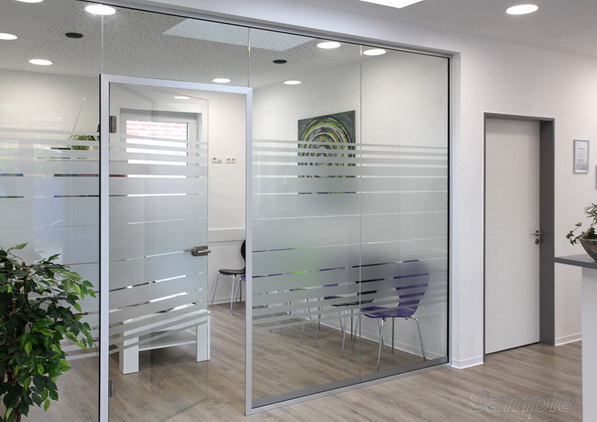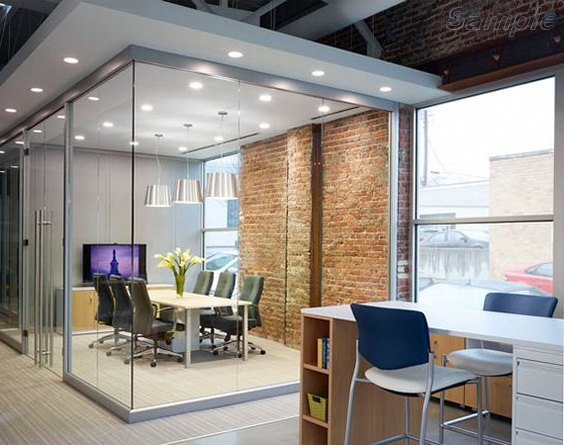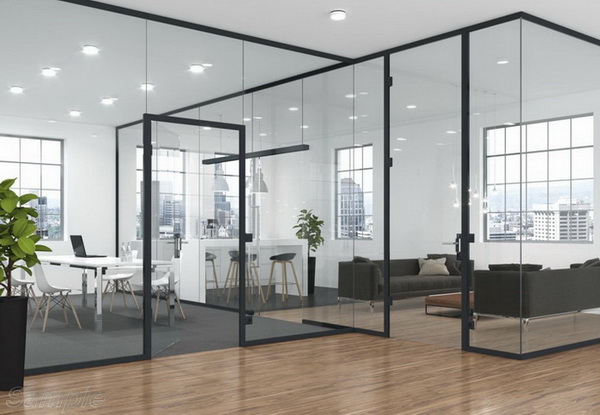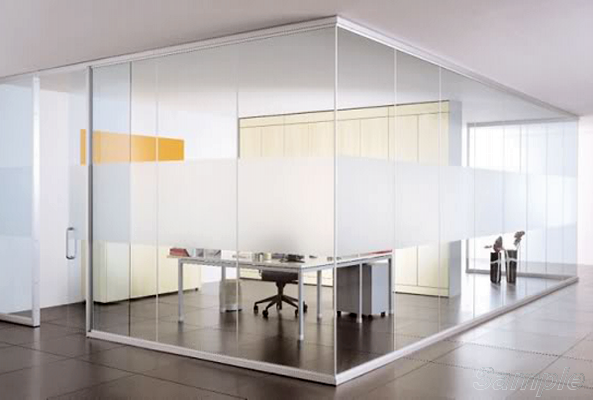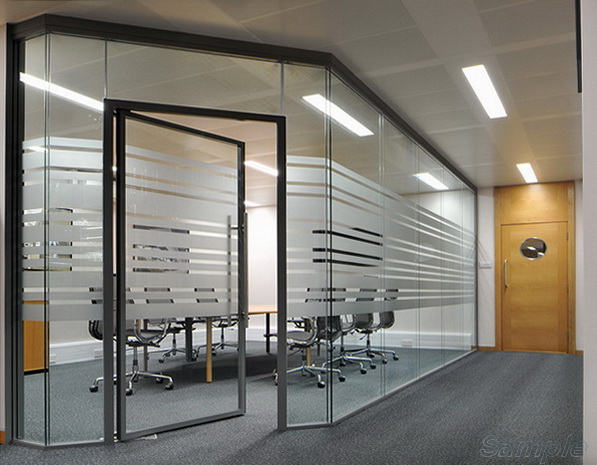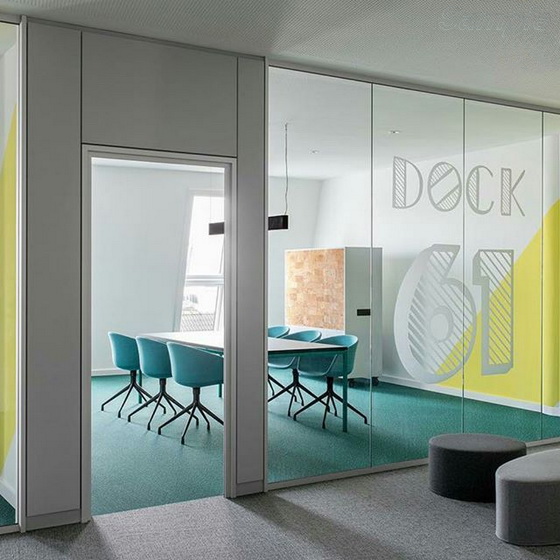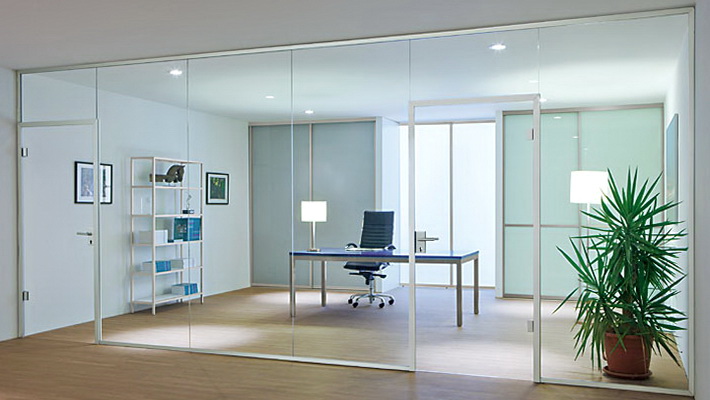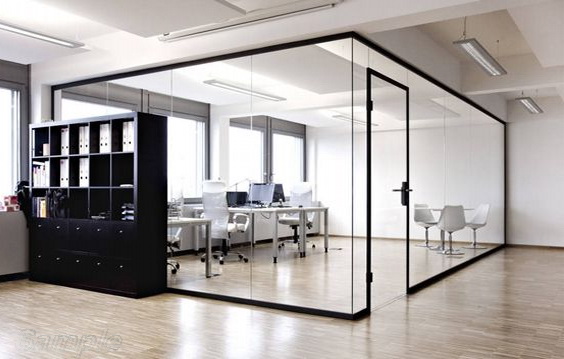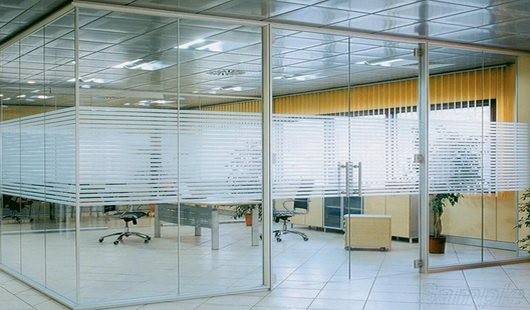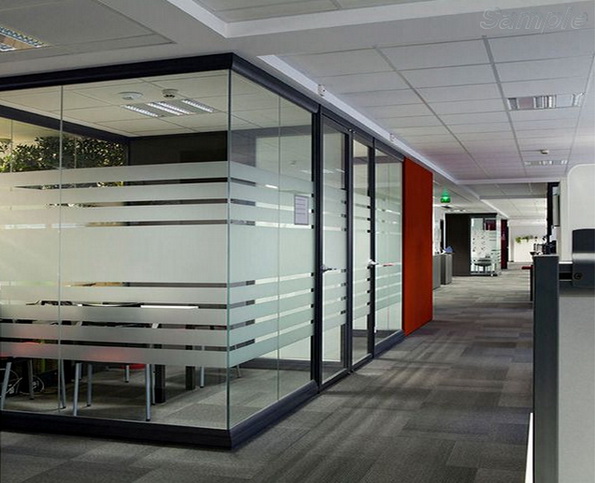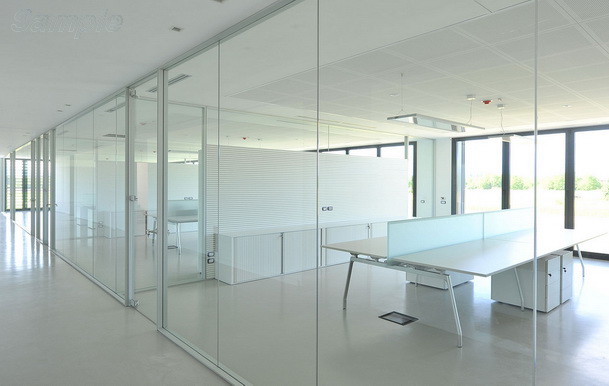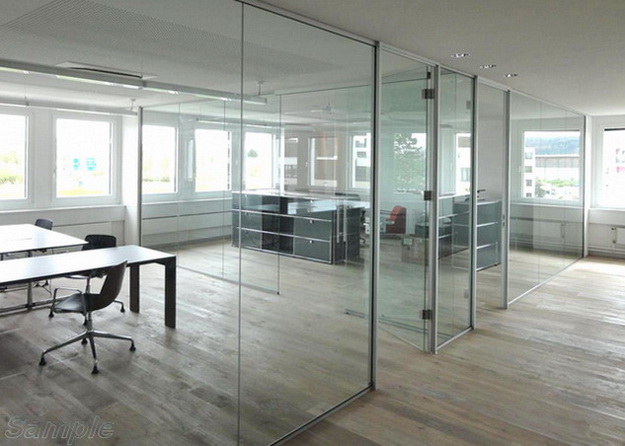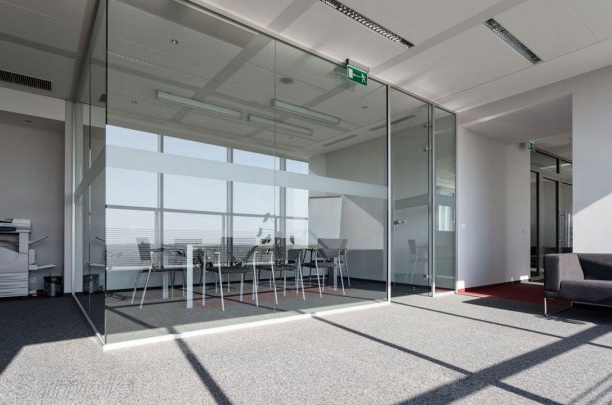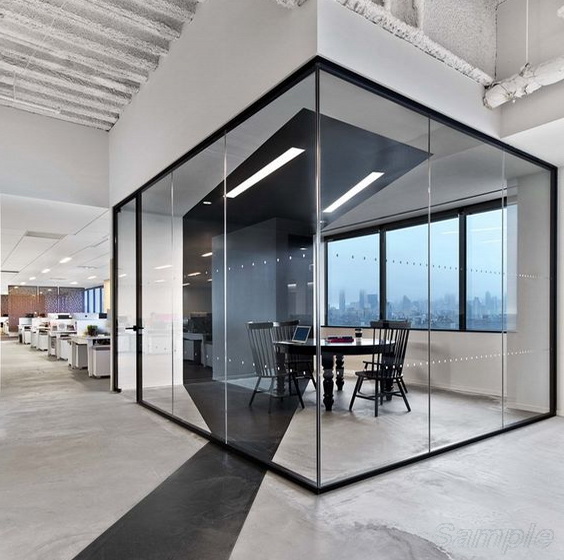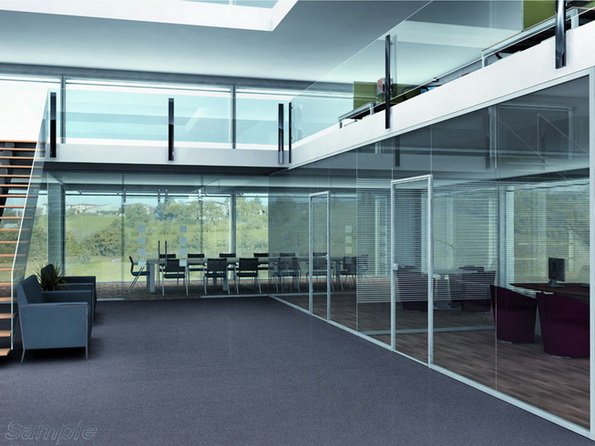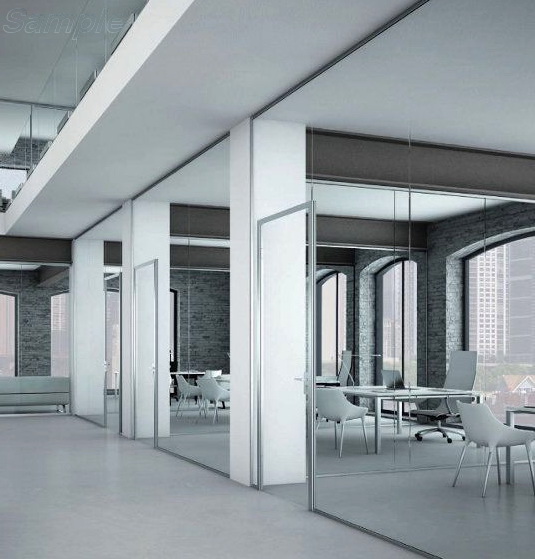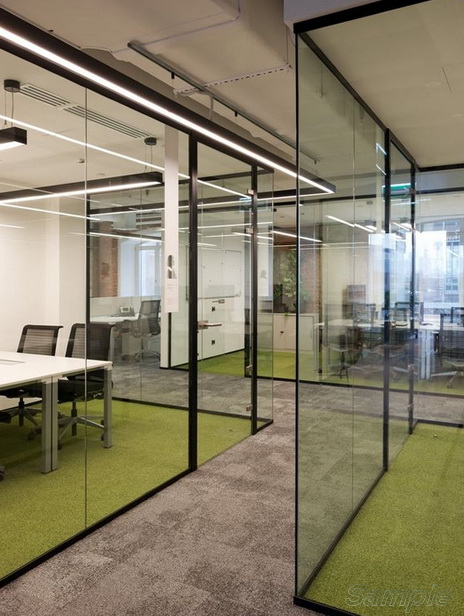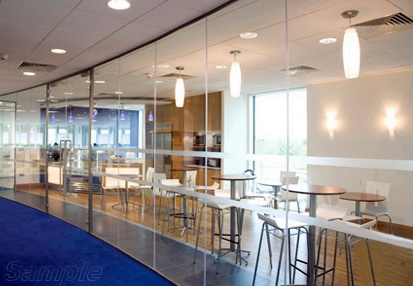 Glass office partitions with door in aluminium frame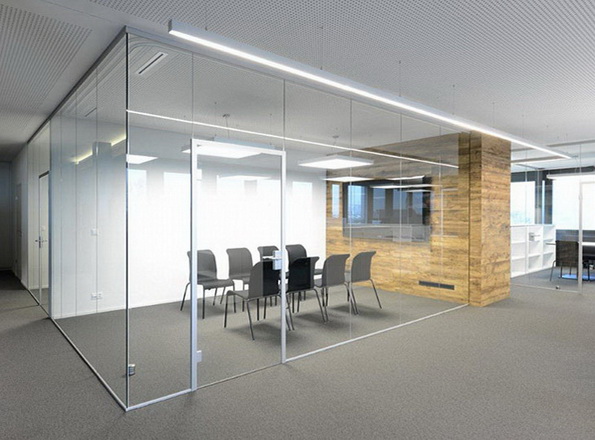 Glass doors in an aluminum frame as part of all-glass structures are quite reliable. The glass sheet is hung on hinges fixed in the frame installed in the opening formed by the fixed elements of the glass partition. Frame wing glass doors open only in one direction – inward or outward – and can be single-leaf or double-leaf. Glass doors offered by GlassPro ™ can be ordered with both left-hand and right-hand opening. A glass door in an aluminum frame is completed with two hinges (with a door width of more than 900 mm – three hinges) and a lever handle with a latch. The glass door leaf can be framed along the contour with an elegant aluminum profile. At the request of the customer, the doors are equipped with locks and opening angle limiters.
Advantages of glass office partitions with doors in an aluminum frame: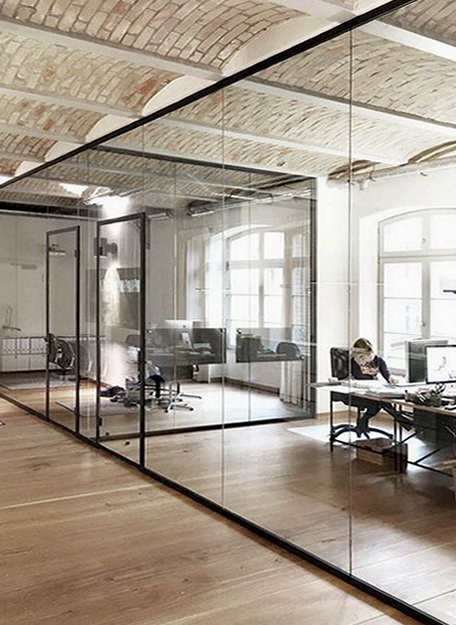 due to gap-free installation, high tightness and sound insulation is ensured;
the aluminum profile looks stylish and modern, emphasizing the individuality of the interior;
the illusion of a door frame "suspended" in the air can become a unique design solution;
the aluminum frame is a visually integral product that combines the functions of corner hinges and other fasteners, offering a concise appearance.
"GlassPro" offers several options for hinges:
mounted;
corner;
profile-loops;
framework.
See photo "Glass office partitions with a swing door in an aluminum frame" …