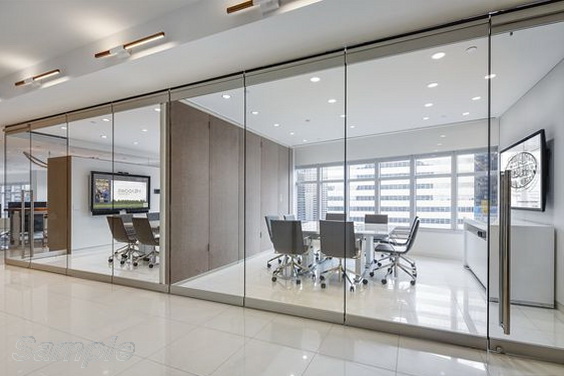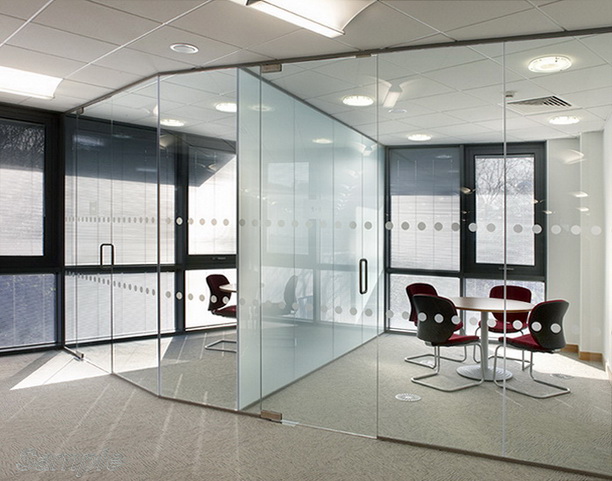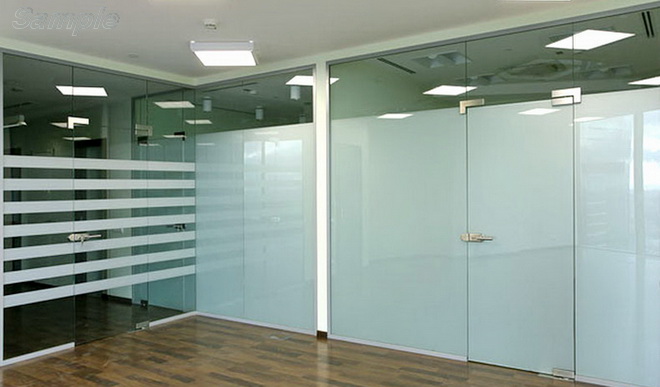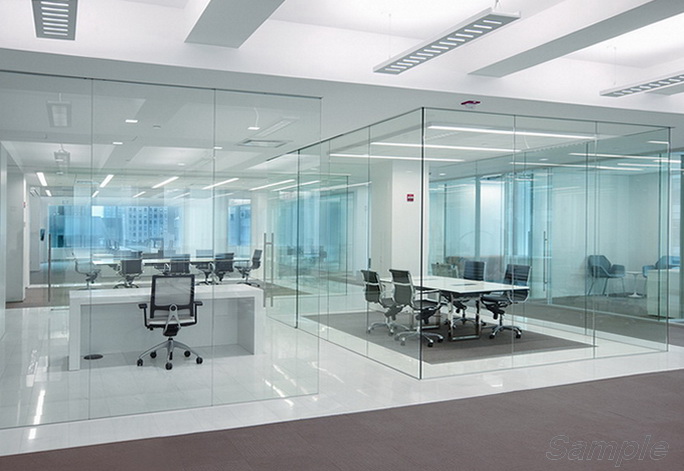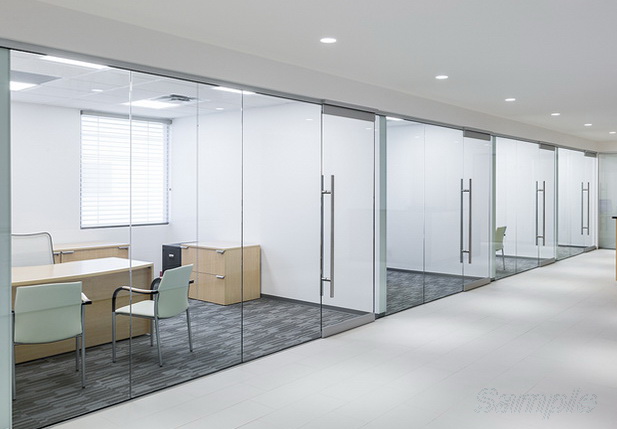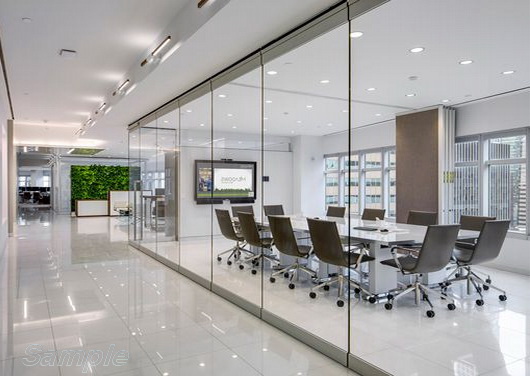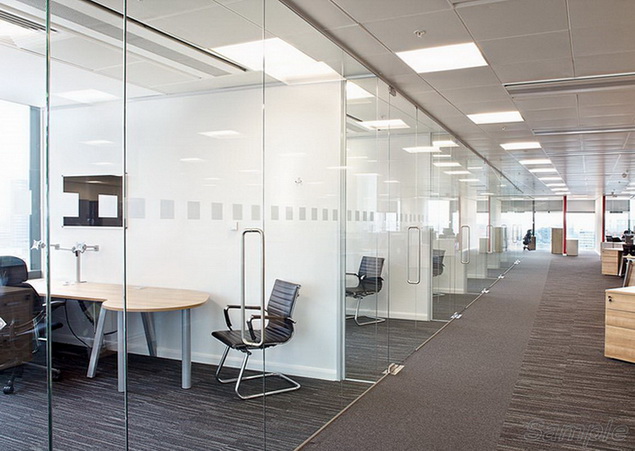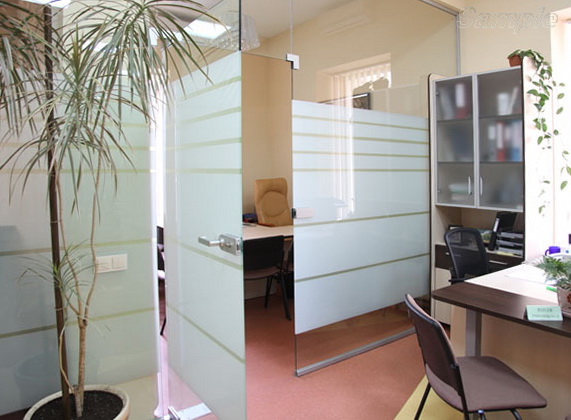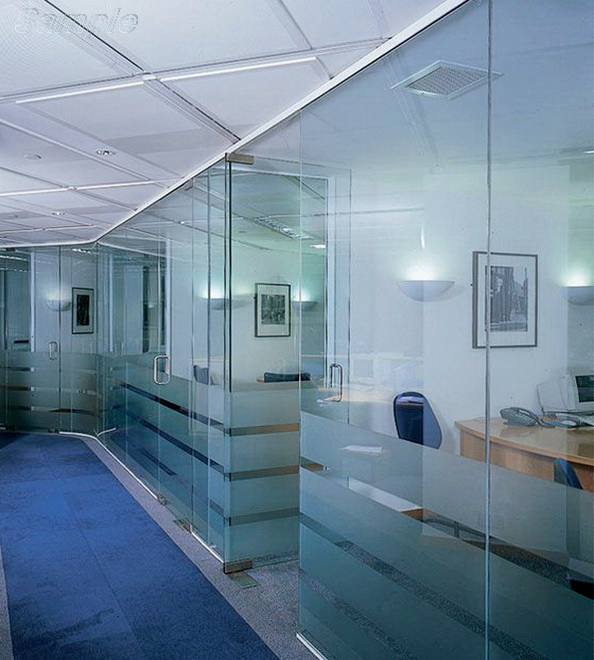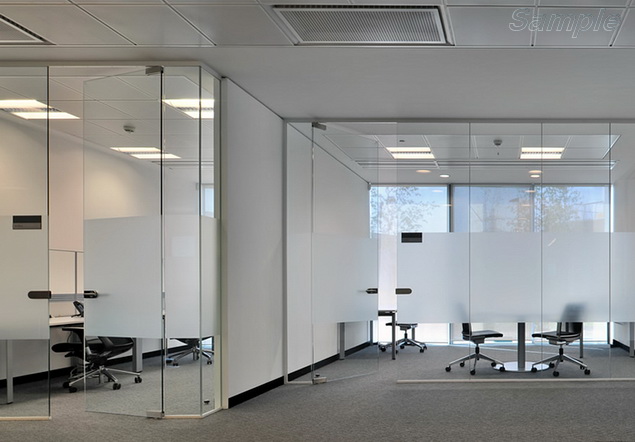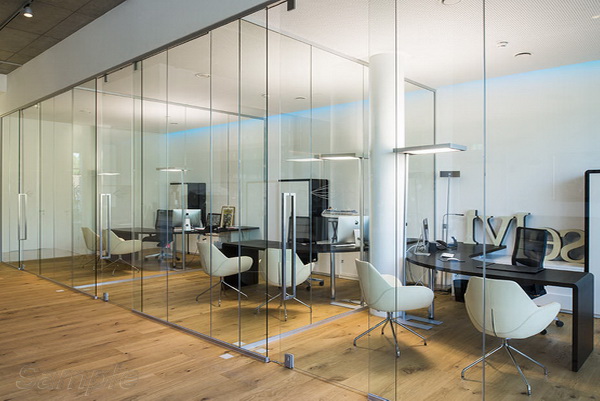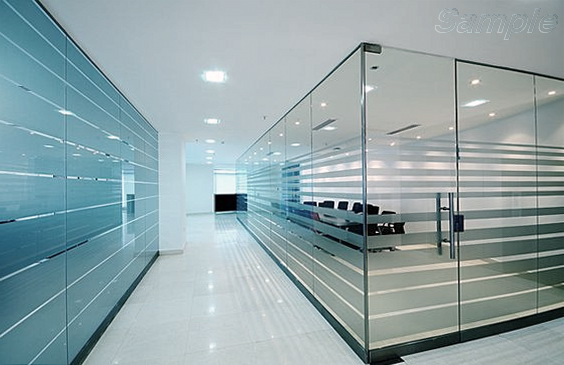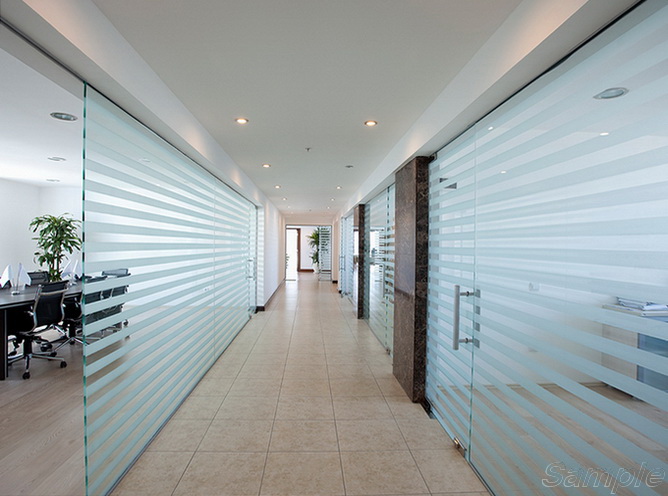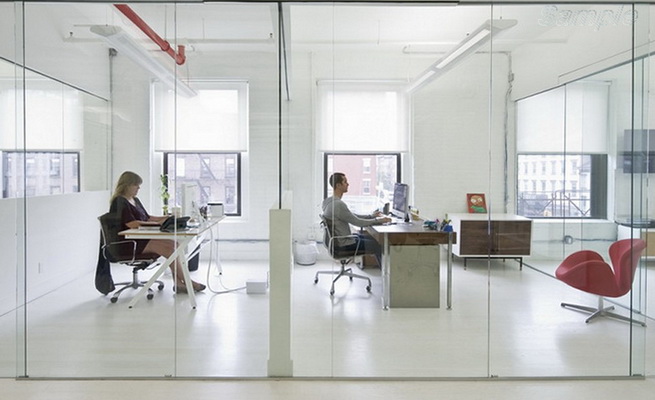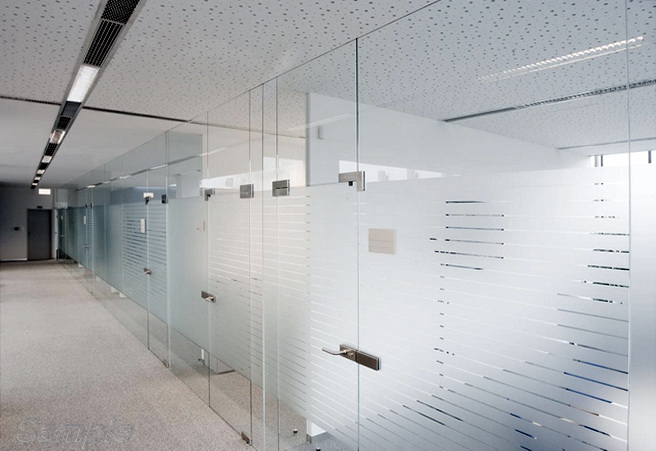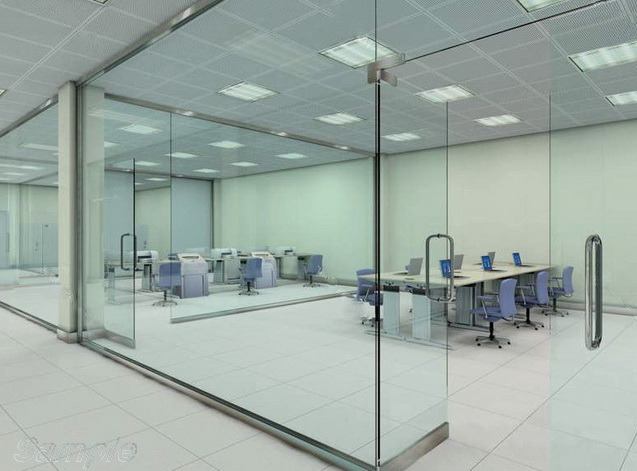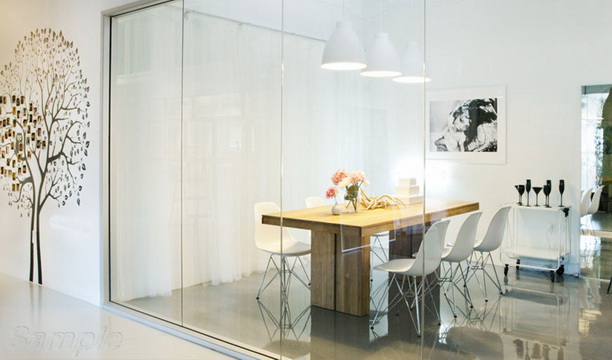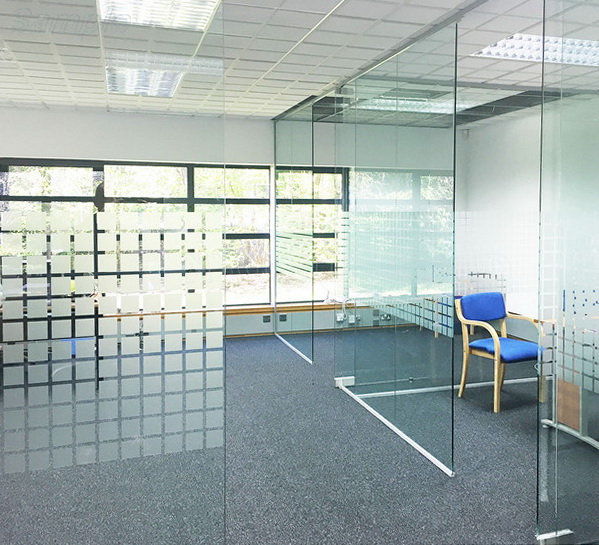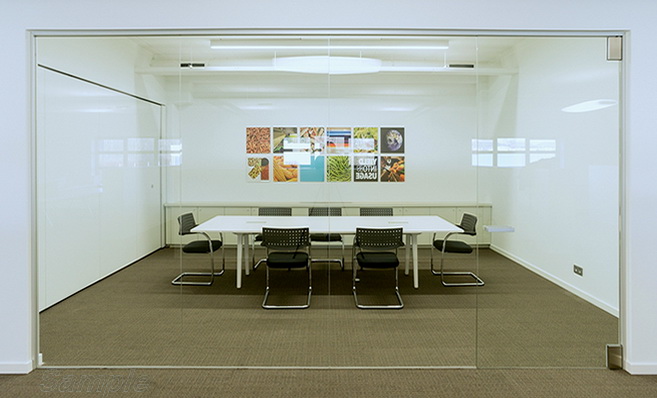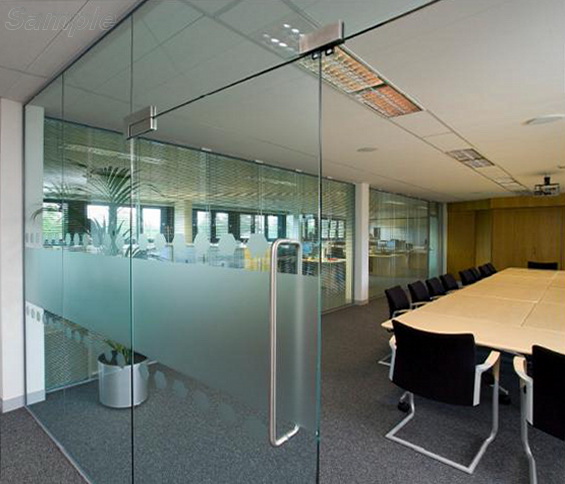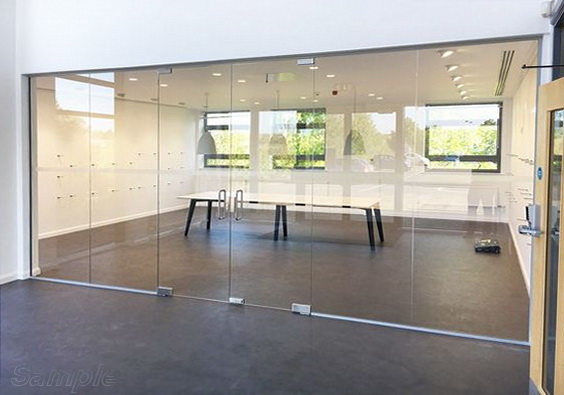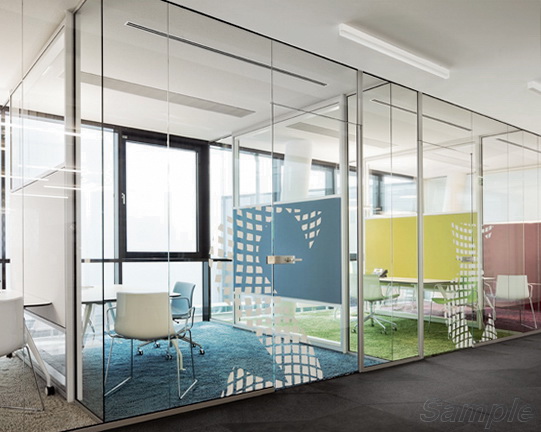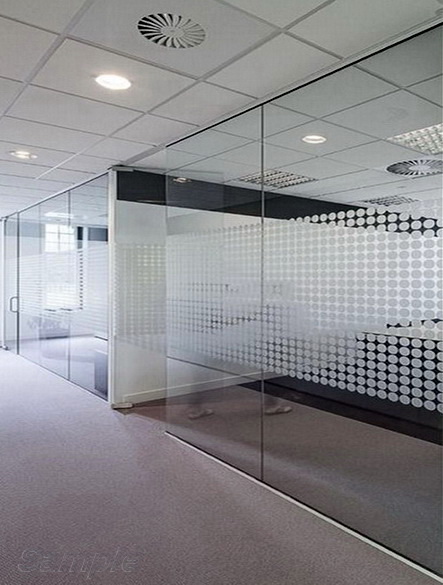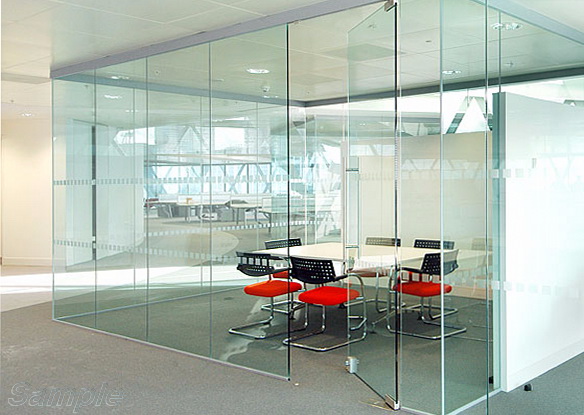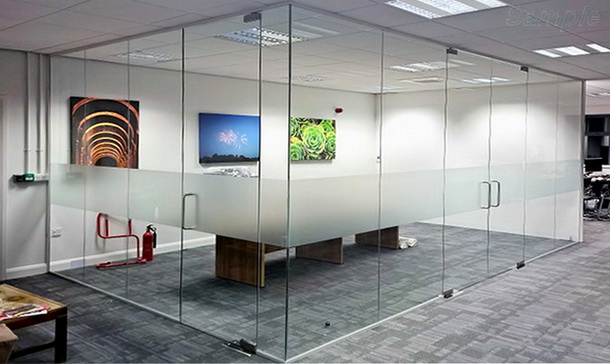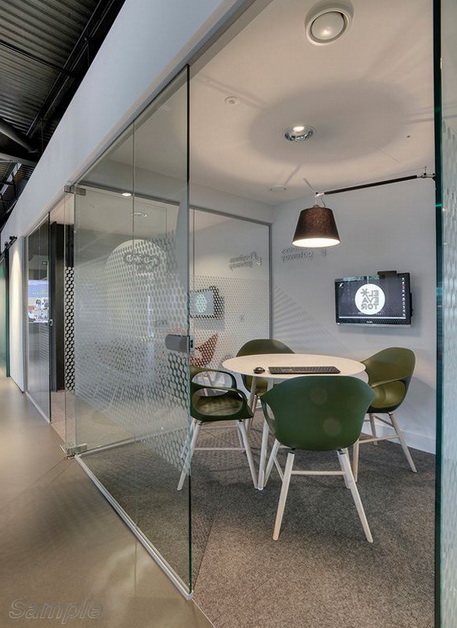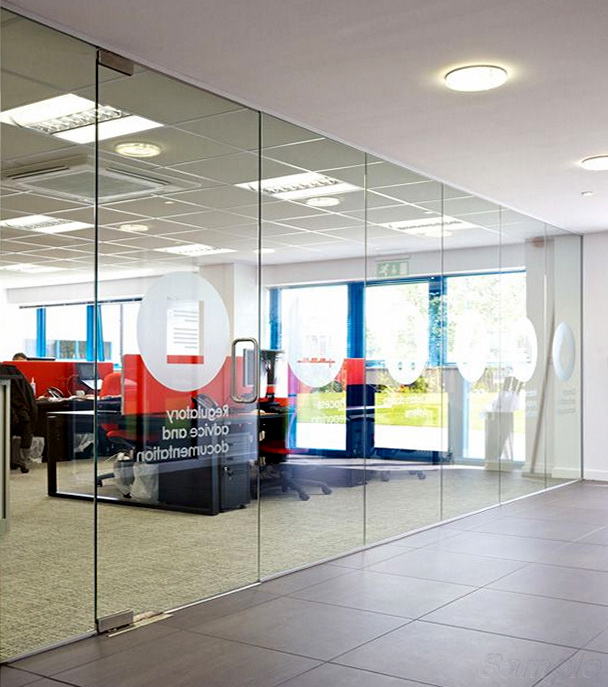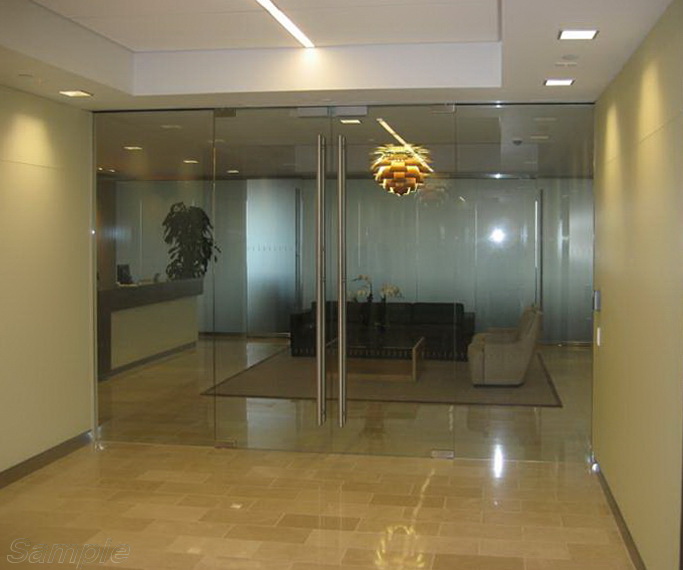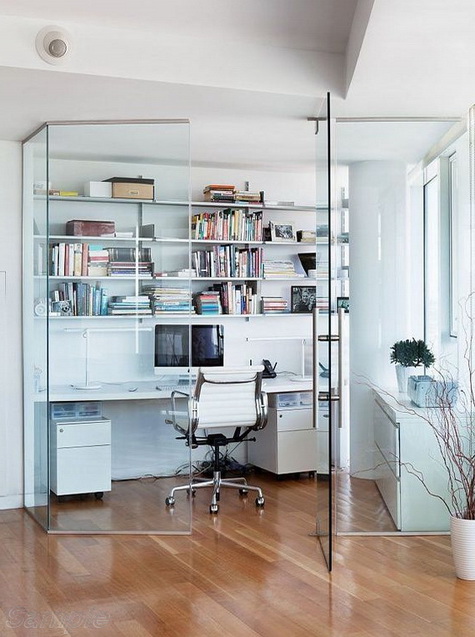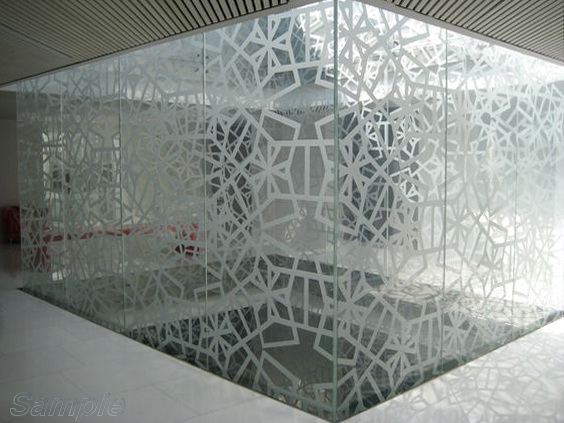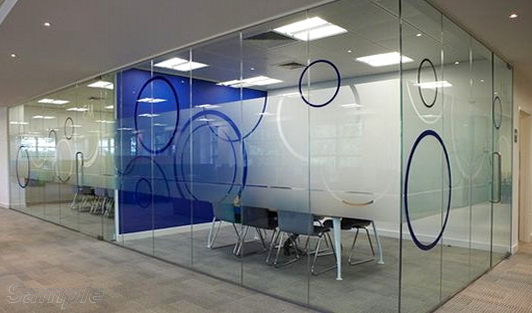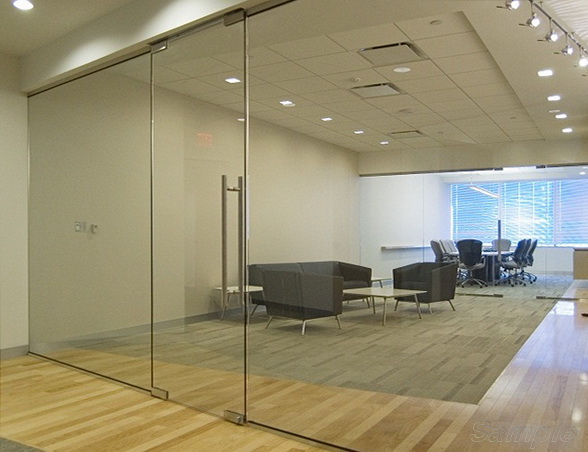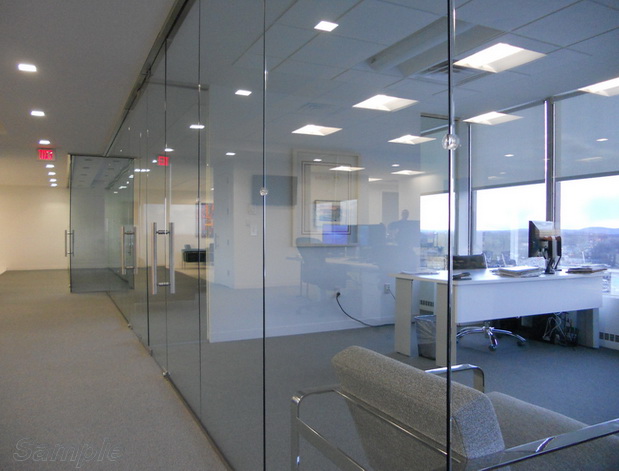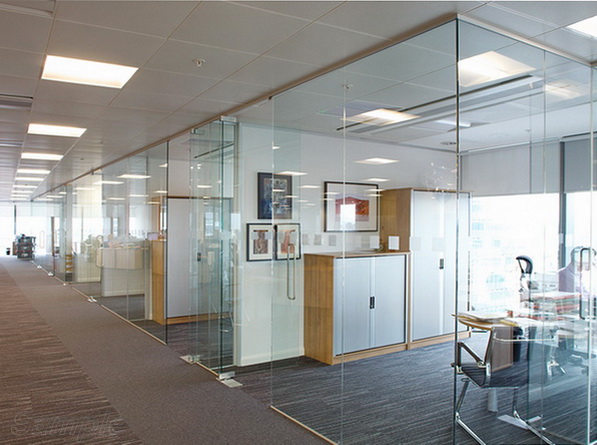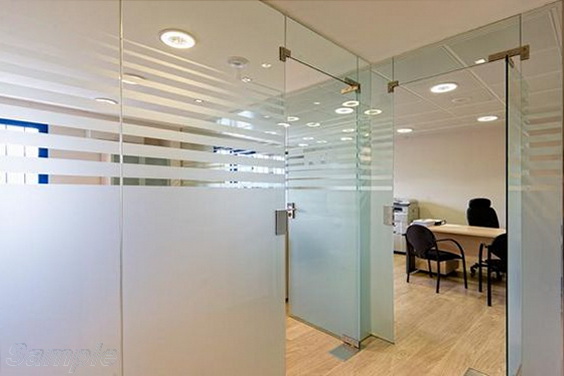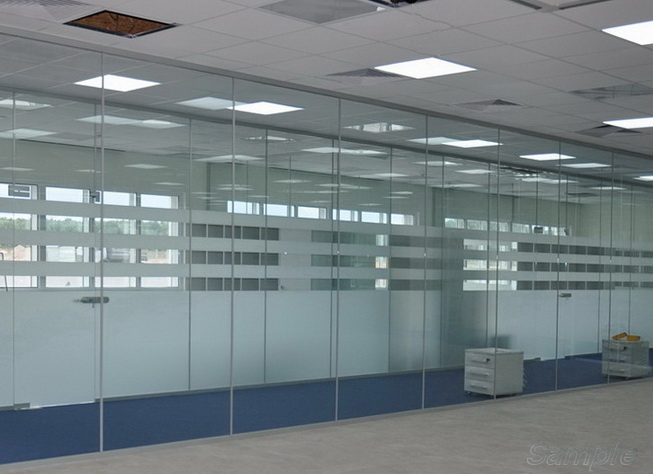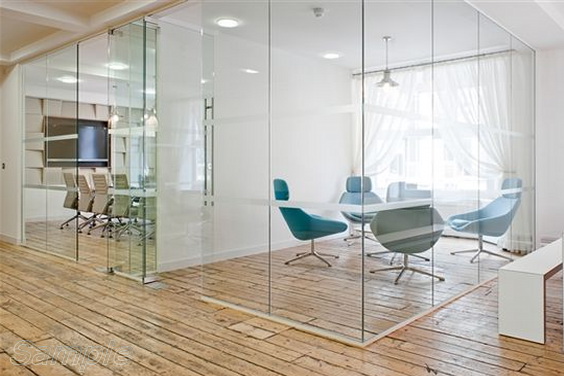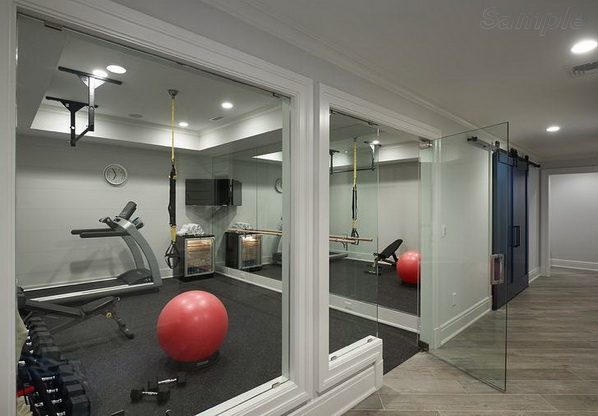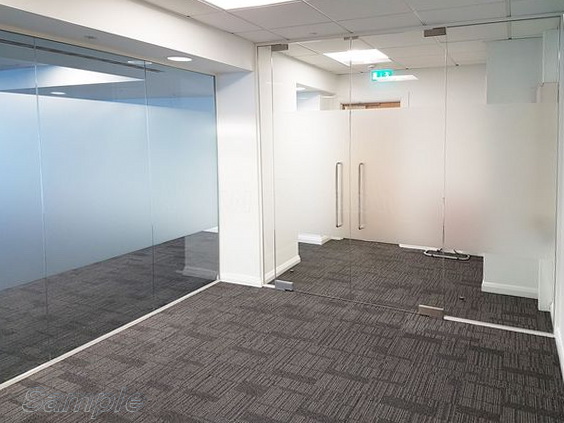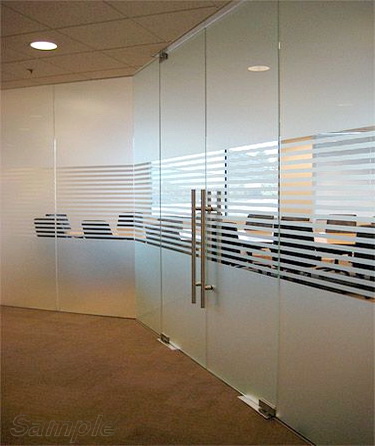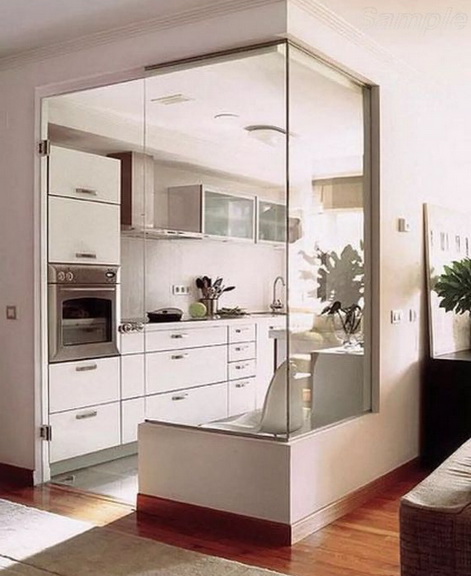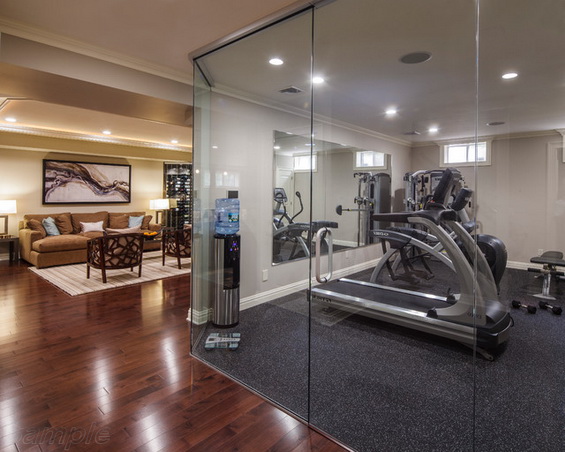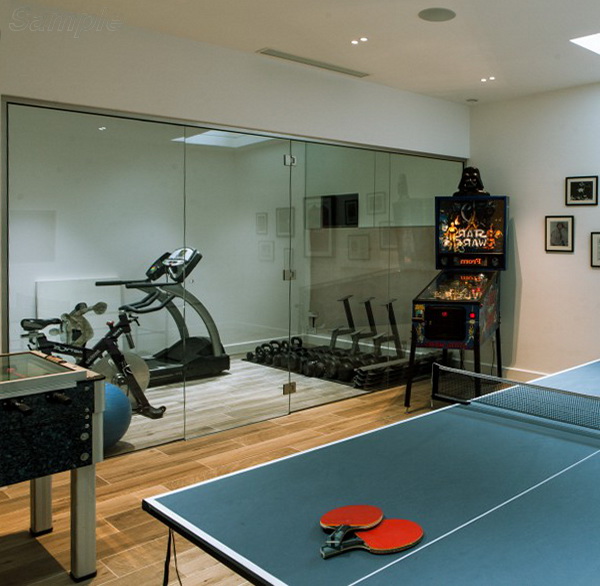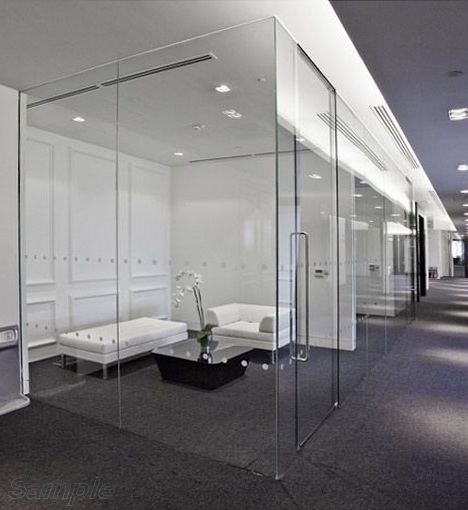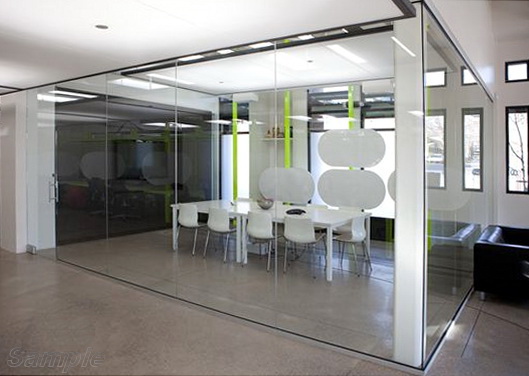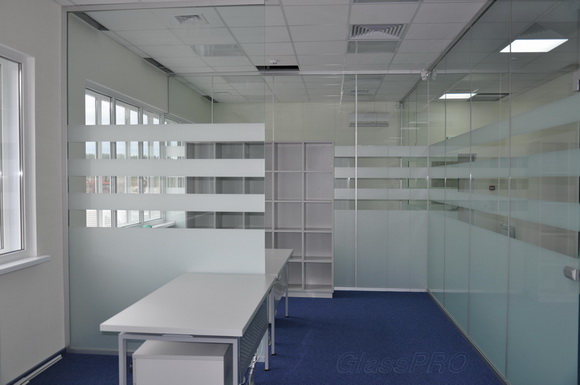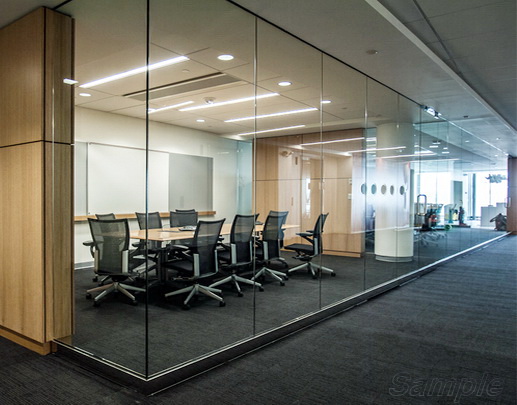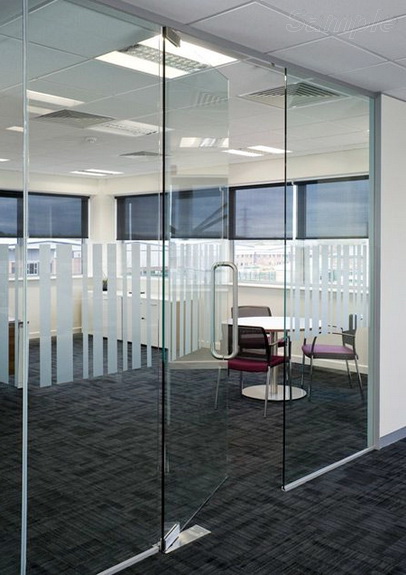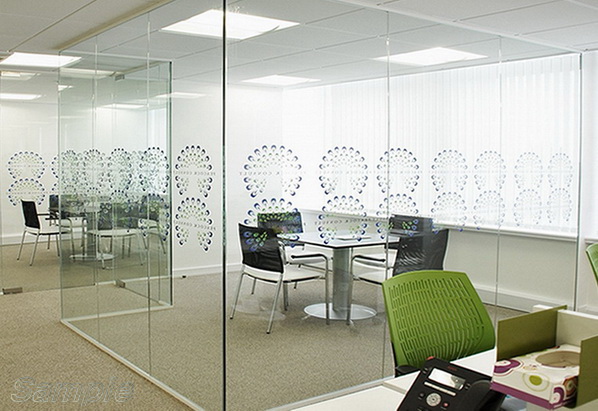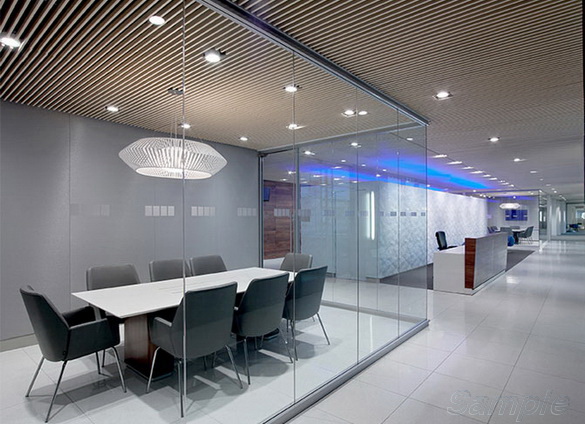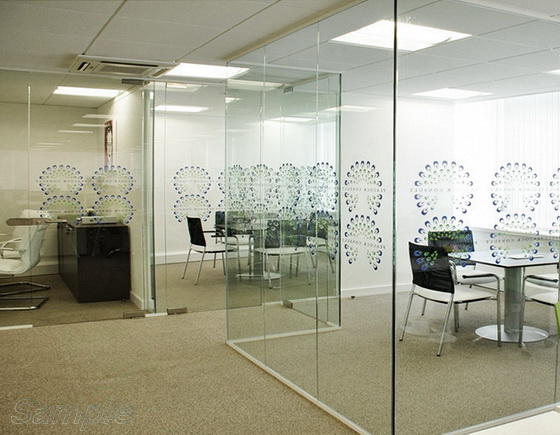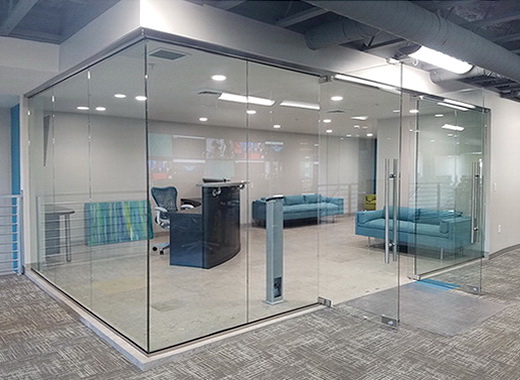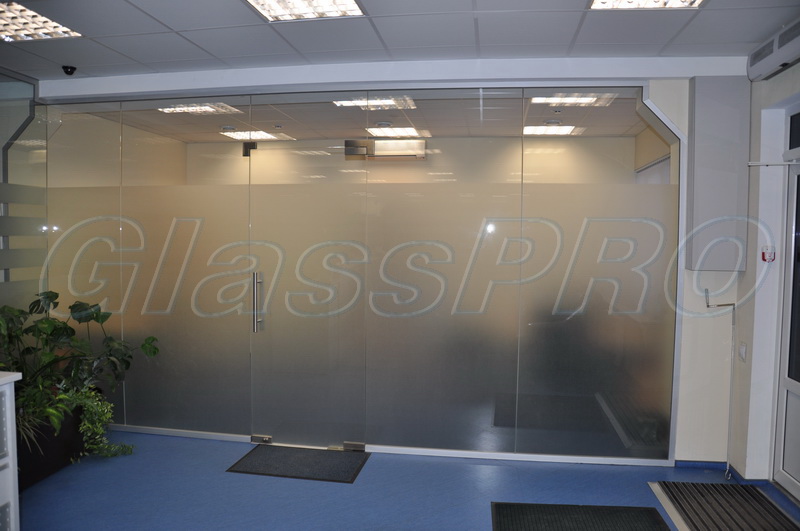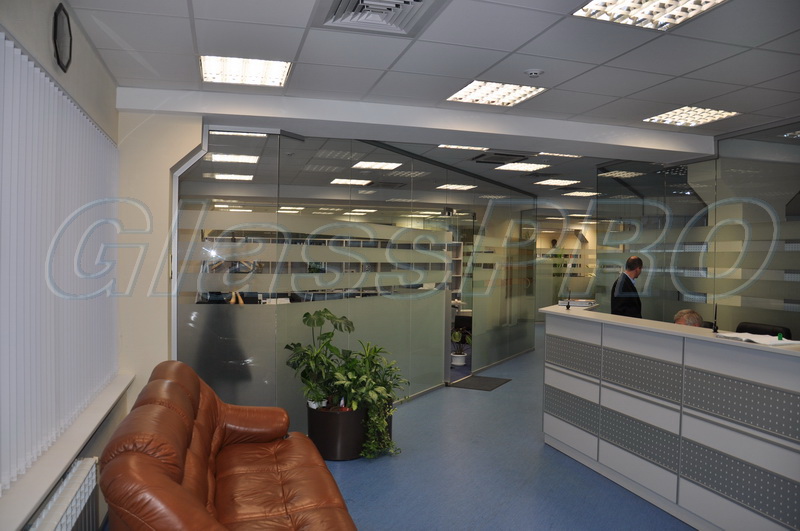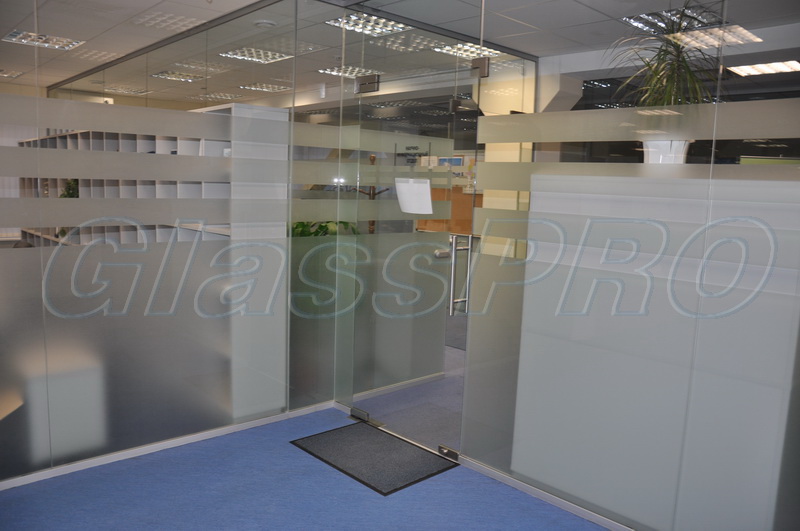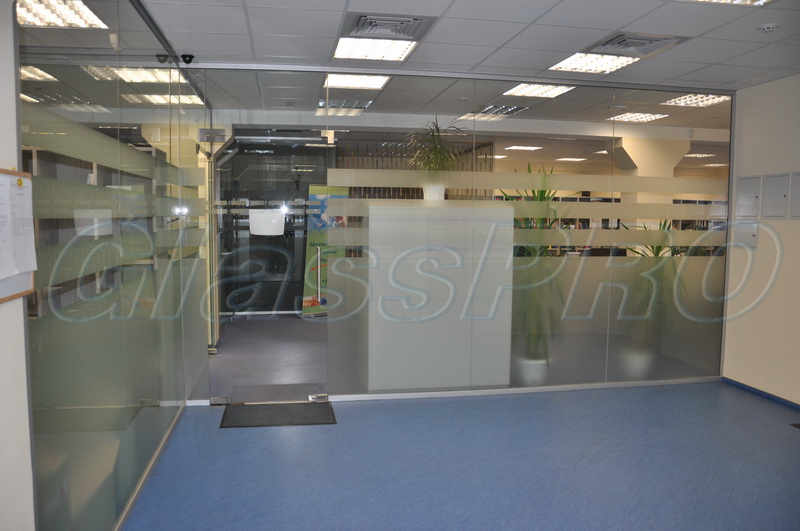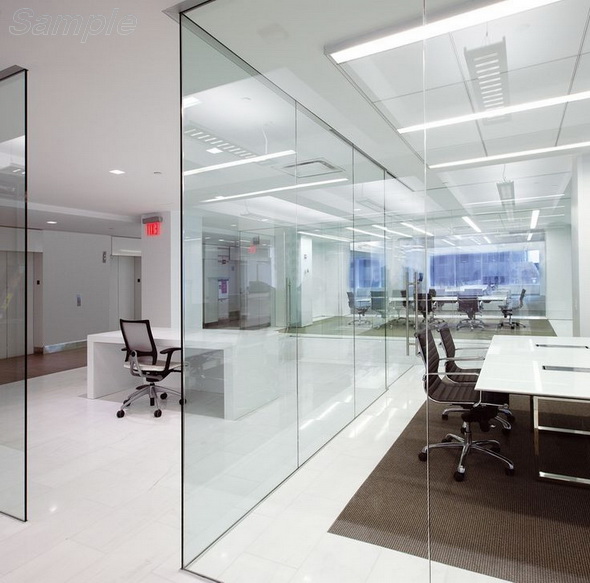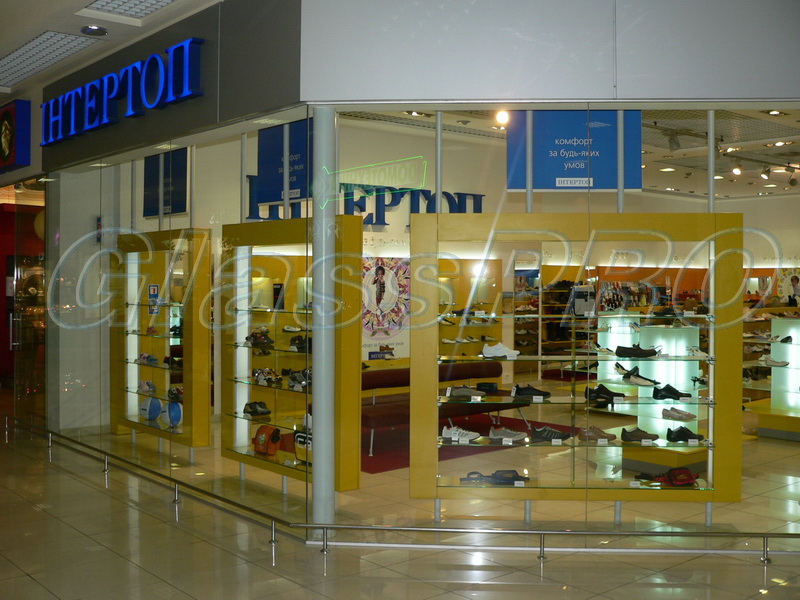 Glass office partitions – the elegance and comfort of a business interior!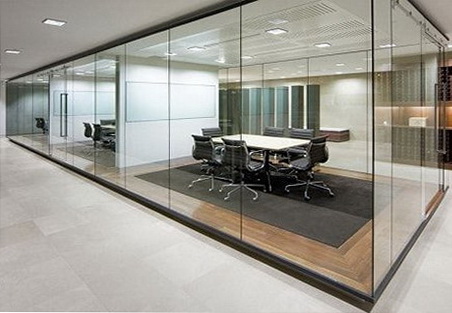 The problem of zoning areas can arise while designing a new building or renovating a room, and in the process of using it when changing the purpose of its primary function, preferences, or financial capabilities of the owner. Such optimization of space and increasing the functionality of its use is achieved by building interior partitions. The dynamic growth in the demand for such structures on the market is facilitated by the emerging revival in commercial, office, hotel real estate, office space rental, as well as the growing popularity of objects designed according to the "open space" principle. Mobility and the unique possibilities of transforming open space by integrating glass partitions provide a competitive advantage over the cabinet planning.
Glass partitions are successfully used in rooms of various types and, are divided into the following categories according to their intended purpose :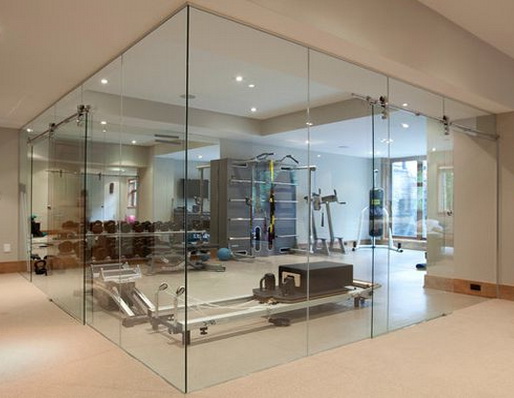 All-glass partitions for office premises;
Glass partitions in shopping centers (shop window glazing and separation of stores);
Interior glass partitions for residential and auxiliary premises of private households;
Glass partitions for medical centers and offices;
Glass partitions for sports complexes and halls;
Glass partitions for beauty salons and spa centers;
Glass partitions for cafes and restaurants;
Glass partitions in bank premises;
Glass partitions for educational centers and institutions;
Glass partitions for exhibition centers;
Glass partitions in hotel complexes.
The company "GlassPro" offers all-glass partitions – visually light frameless tempered glass structures. Glass canvases of such partitions are connected end-to-end.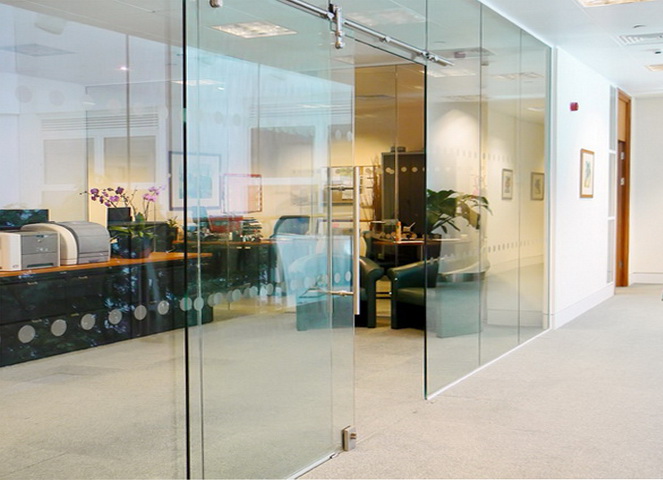 To ensure the tightness and sound insulation at the joint ends of the structure, we use several types of materials:
silicone glue;
adhesive tape for gluing glass seams;
polycarbonate docking profile;
docking profile along with adhesive tape (developed by GlassPro).
Such materials are highly transparent due to the refractive index of light similar to the glass itself. They are resistant to ultraviolet radiation, chemicals, and solvents used for cleaning glass.
All-glass partitions can consist of one or more glass elements. In the places where they connect to the floor, ceiling and walls of the room, metal profiles (usually aluminum) are used to fixate the structure. Depending on the location of the glass structure, estimated stresses, thickness and height of the glass, GlassPro uses 2 types of profiles: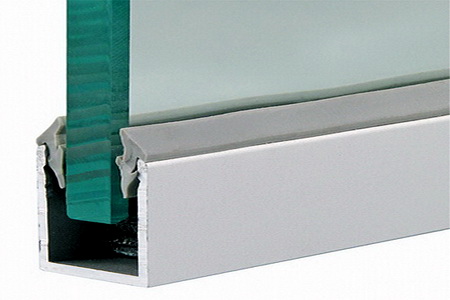 П-shaped profile – consists of two aluminum channels with a protective and decorative anodic coating. The smaller one is attached to the floor, the larger one is attached to the ceiling. During the installation process, the glass sheet is first brought into the upper guide, and then lowered into the one beneath. Afterward, a special rubber seal is installed into the structure on both sides. Due to the selection of gaskets of different thicknesses, this profile can be used with glass of varying thickness. This type of profile is suitable for fixed glass office partitions or structures where the opening system is not tied to the glass partition.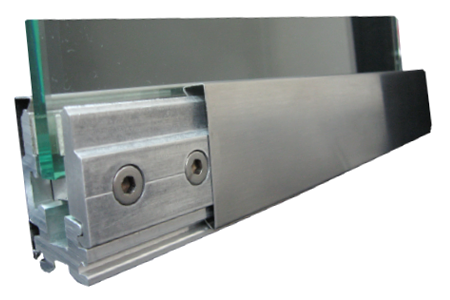 Clamping profile (terminal) – is a universal solution for mounting all-glass office partitions and may differ in size, design and installation method. The principle is that the base is fixed to the floor and ceiling, and a glass clamp (terminal) is installed on it. The glass is wound on the terminal, tightened, and then decorative covers are installed. Often they are made of anodized aluminum and, if the customer wishes, can be painted in any color, as well as decorated with films of different textures and shades.
The GlassPro ™ terminal profile is distinguishable by: an elegant appearance, compactness and high quality, which allows to securely mount the glass and avoid chipping.
"GlassPro" designs, manufactures and installs the most popular glass office partitions of various types and configurations: all-glass, frame and mobile. Such partitions can be installed in any room, including a large area where it is necessary to preserve a single visually-perceived volume, while being functionally divided into parts.
The main advantage all-glass partitions without metal inserts and bridges separating the structure is excellent visibility and lightness. Frameless glass partitions will seamlessly fit into both austere classic and modern office interiors.
For all their visual lightness,glass office partitions are highly durable and reliable. For their production "GlassPro" uses safety tempered glass of its own production with a thickness of 8 to 12 mm.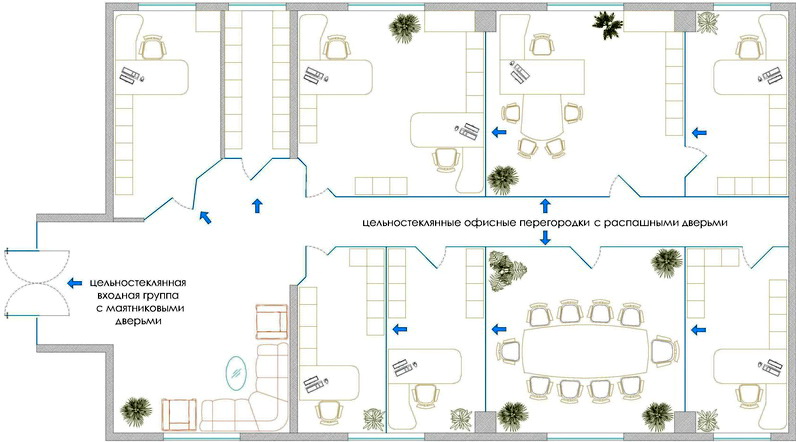 Existing types of glass, modern technologies for its processing and decoration, in combination with correctly selected fittings, make it possible to obtain a wide variety of solutions, both in design and in architectural and compositional possibilities. In accordance with the wishes of the customer, in addition to their separation function, glass partitions can be given: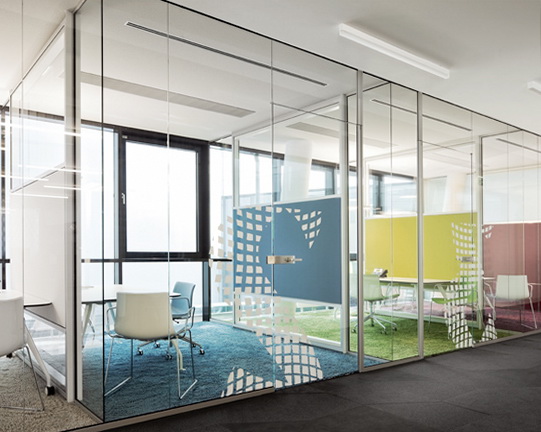 additional sound insulation properties;
light regulation properties;
informative and decorative functions of the following images transferred onto the glass.
It is possible to achieve a feeling of maximum visual openness and, with the use of tinted or frosted glasses, create an elegant atmosphere of privacy or provide the necessary color design solution for the interior.
"GlassPro" offers office partitions with which it is possible to use special glass that can change the degree of their visual permeability at the request of the user. The new unique Priva-Lite – technology is a multilayer laminated glass consisting of two glass sheets with a liquid crystal film between them, which becomes transparent or opaque by switching an electric toggle switch.
Advantages of glass office partitions: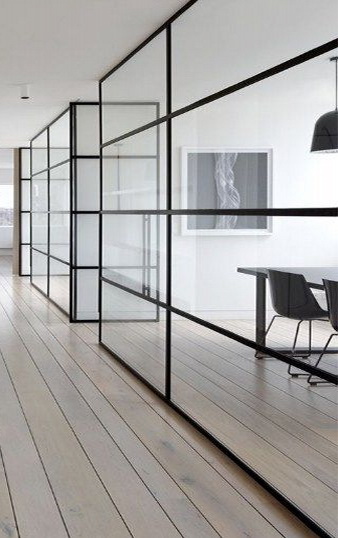 Without visually obstructing a space, the room remains holistic in design, spacious, light, sophisticated and modern;
Harmoniously fit in virtually any interior and give the room a unique style and aesthetic;
Ensure the maximum flow and effective usage of natural lighting, lowering electricity expenses;
They create an atmosphere of openness and trust, encourage labor discipline and teamwork (the idea that we see each other but don't get in each other's way) in office premises;
Possess moderate sound insulating properties;
Are installed significantly faster, than brick walls or drywalls, do not require wet hand and dusty work, can be installed in operated premises. Can be quickly moved within the same premises or dismantled without damage to the building;
Thinner than ordinary walls and partitions made of other materials, take up less of the area;
Virtually no restrictions on size, shape and configuration;
Reliable,  durable, safe, low in care and maintenance demands;
Due to the properties of glass, they have a stable geometry; exceptional resistance to moisture and UV radiation; do not cloud or crack unlike plastics, wood or other materials with applied paint and varnish coatings.