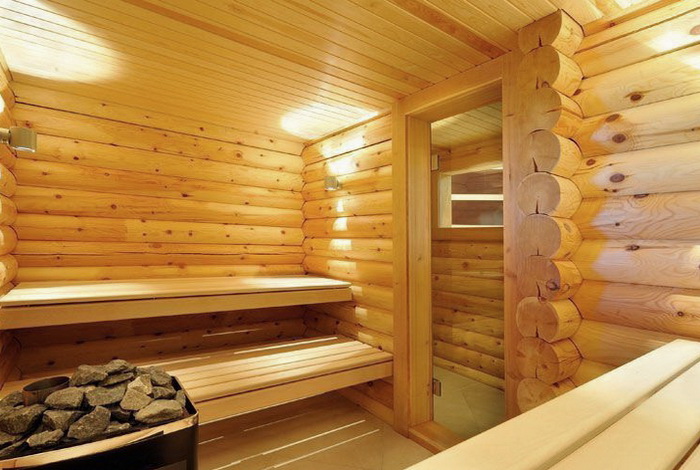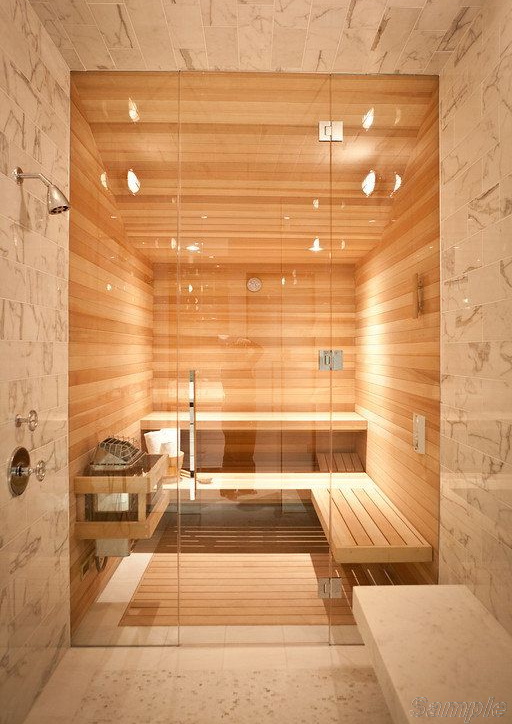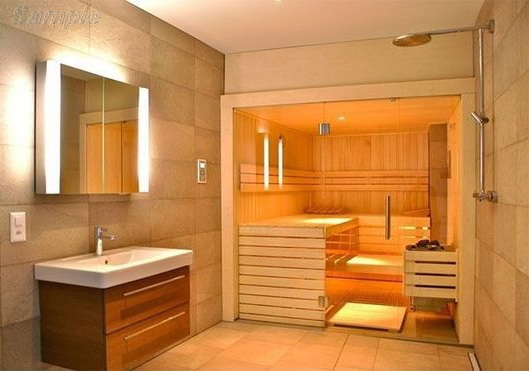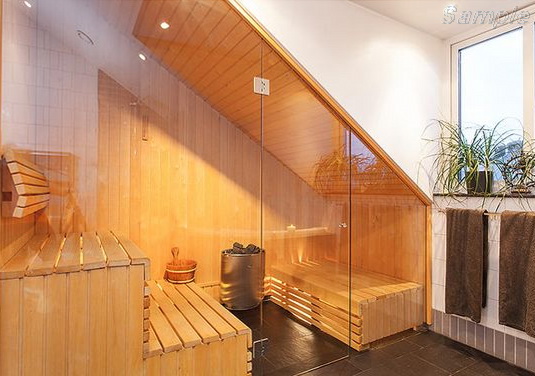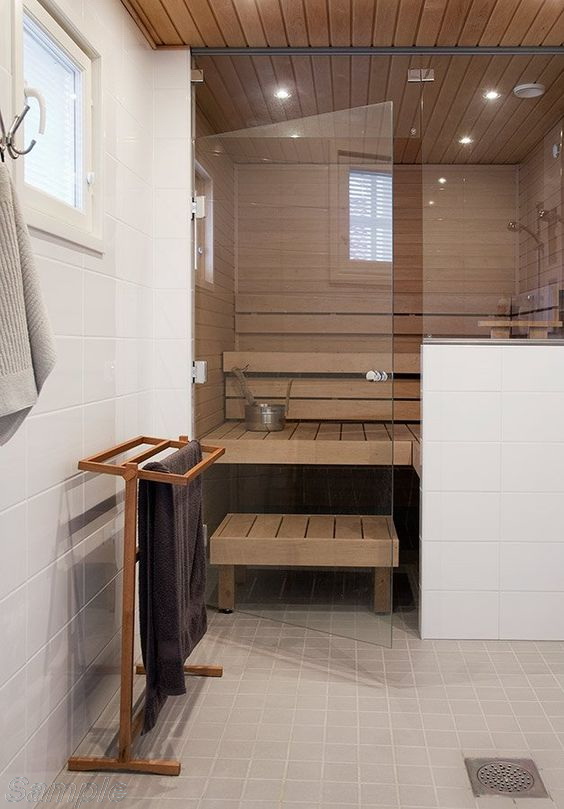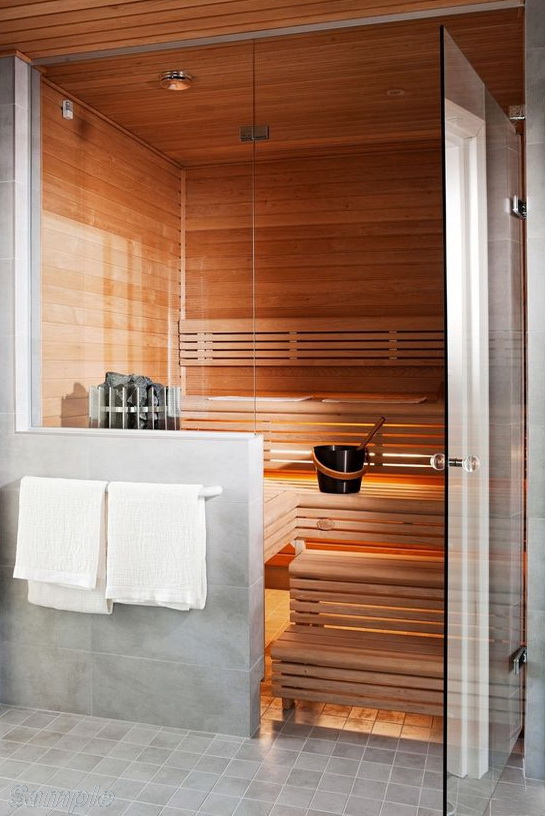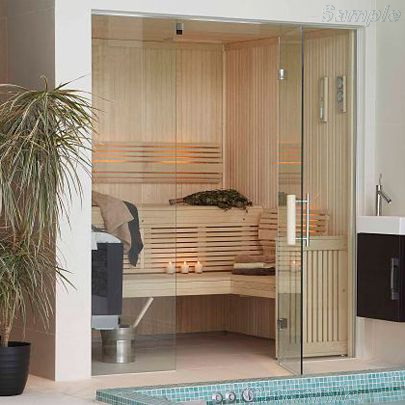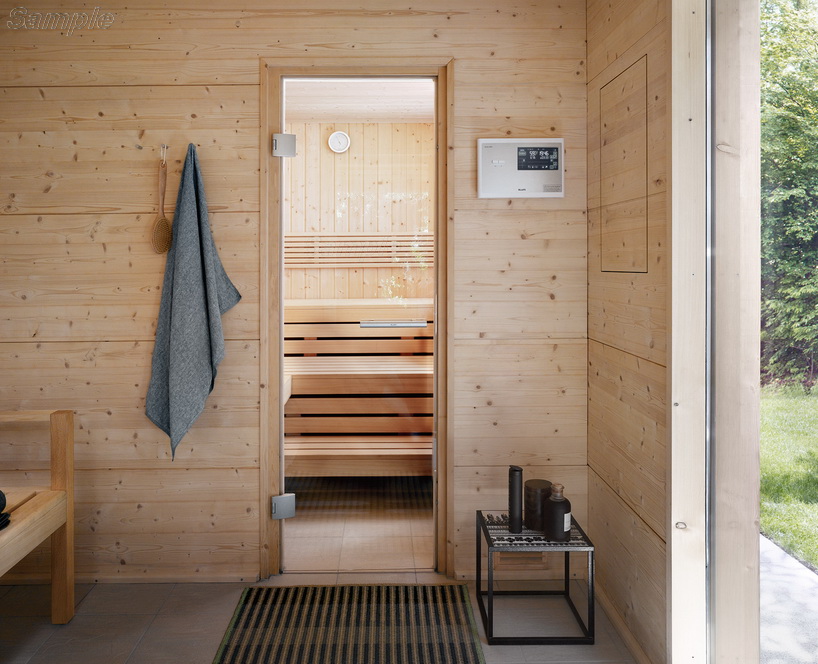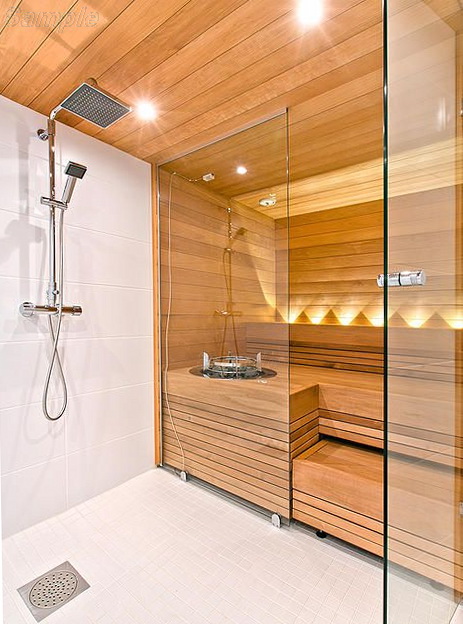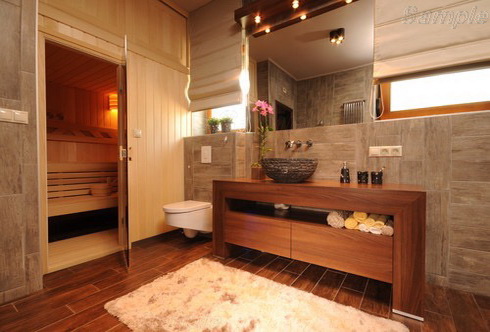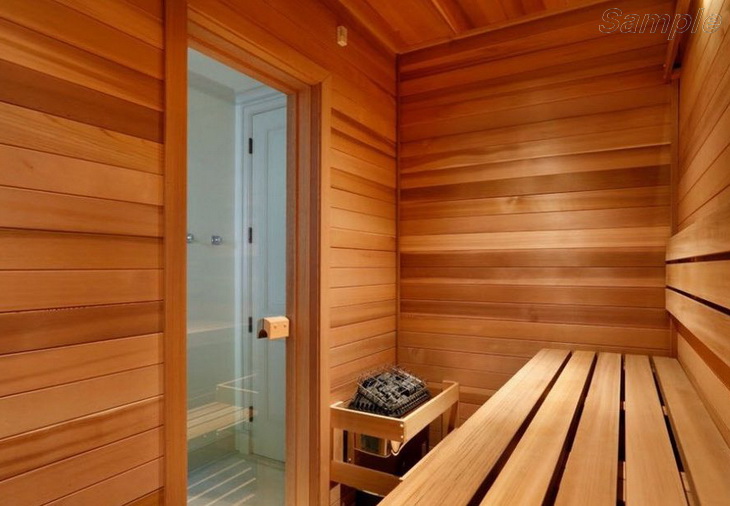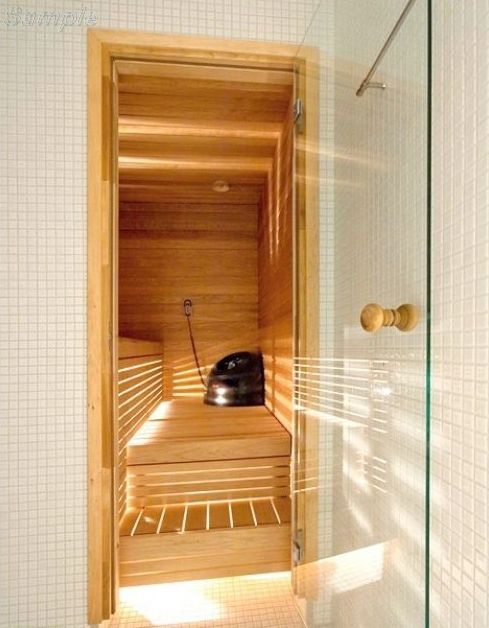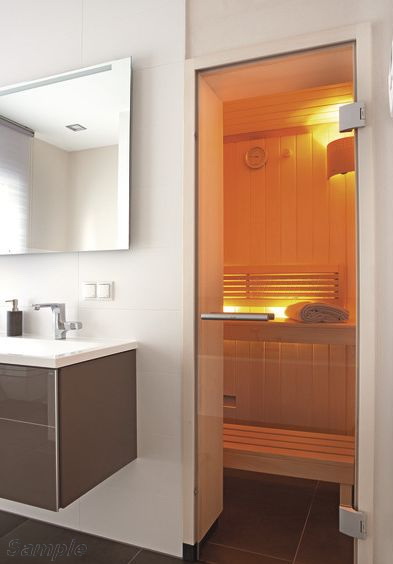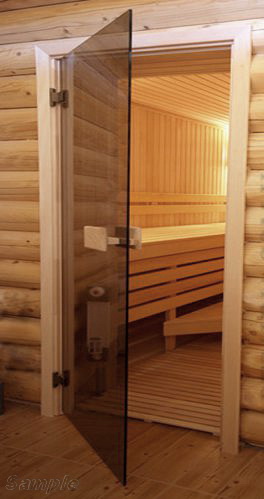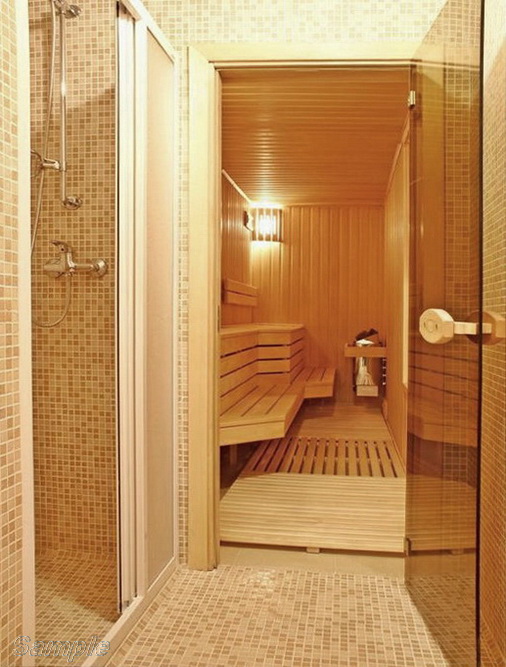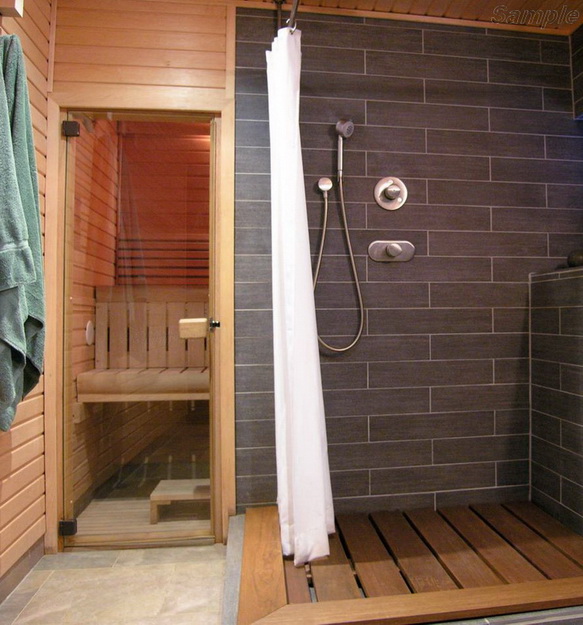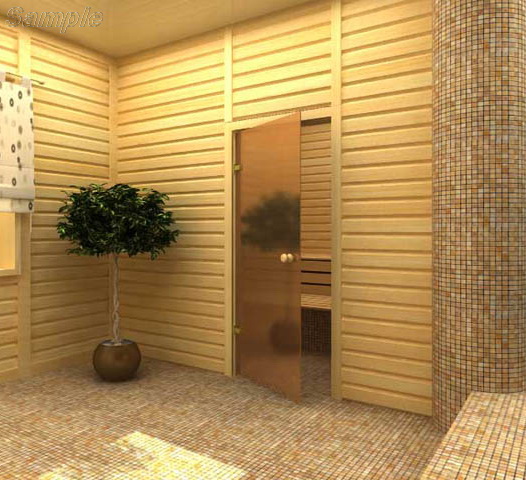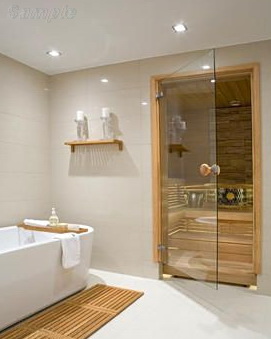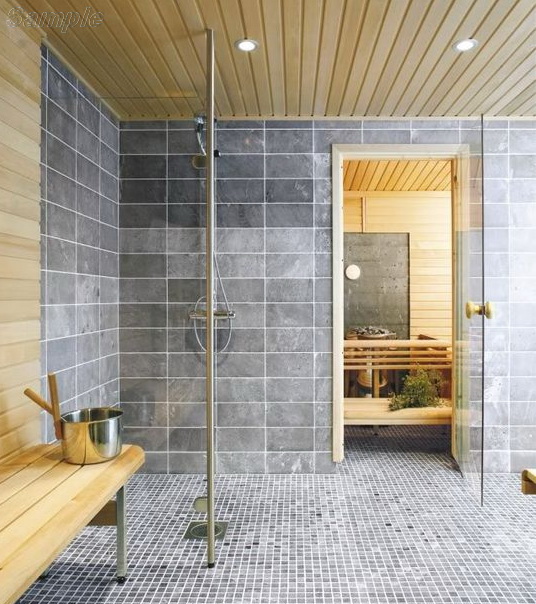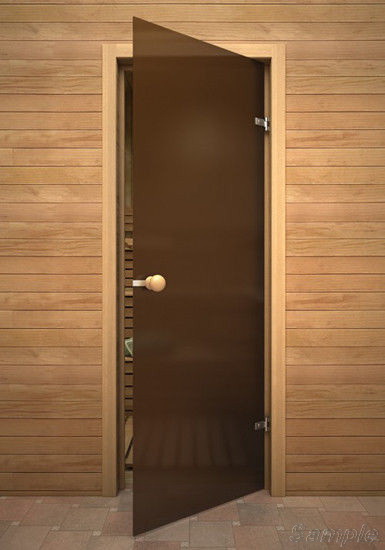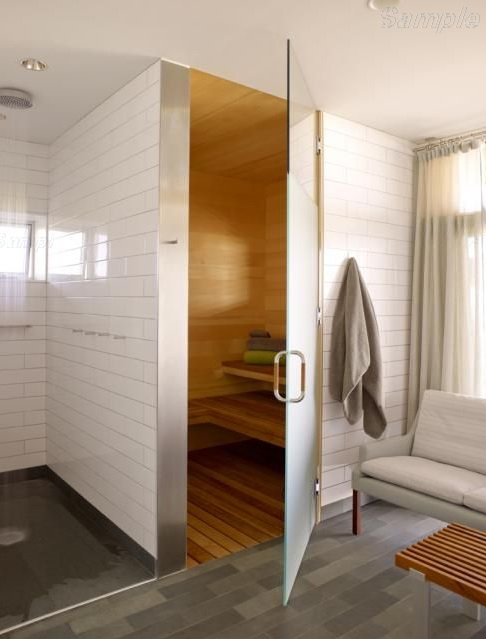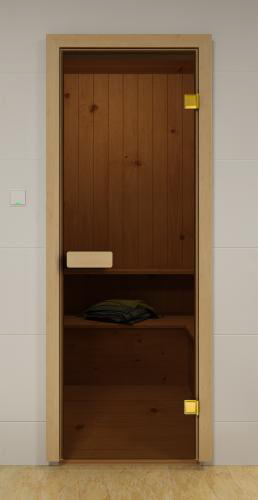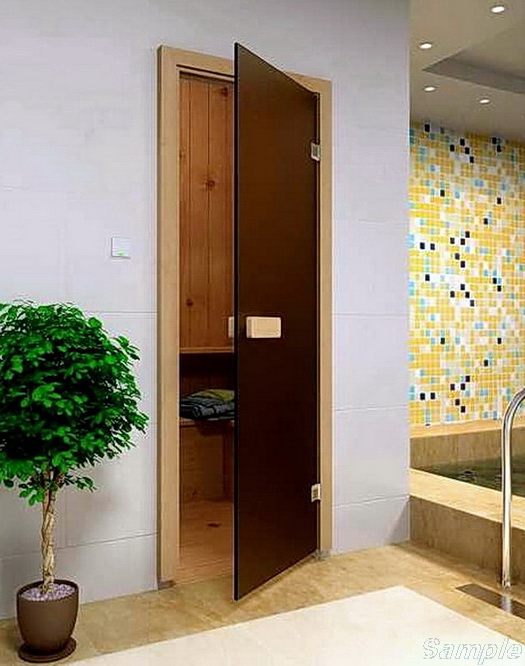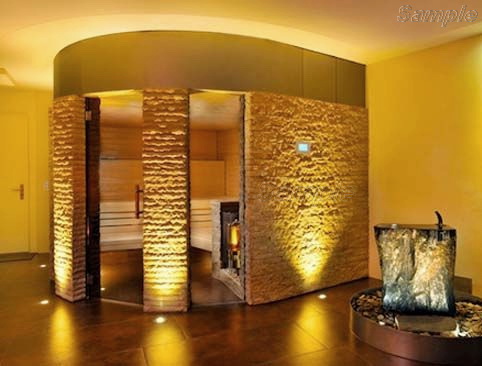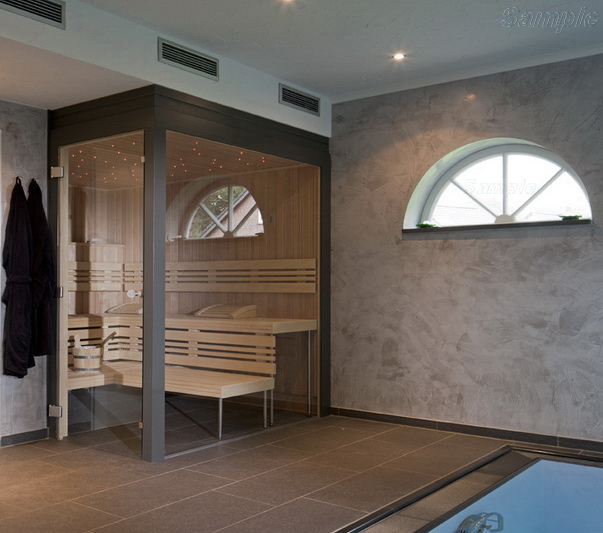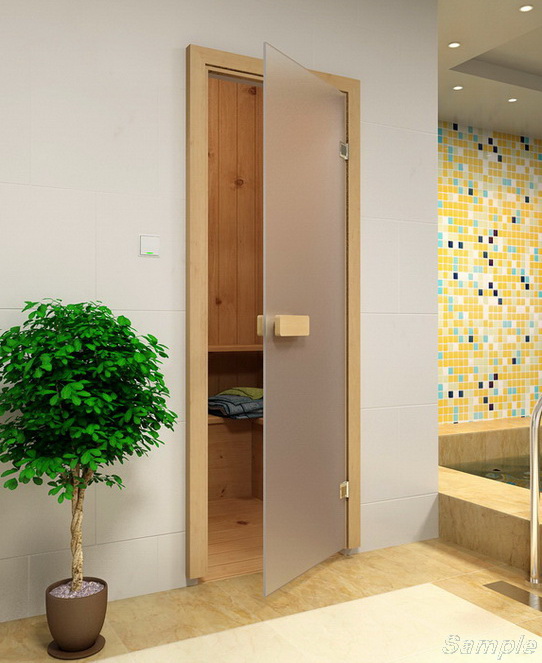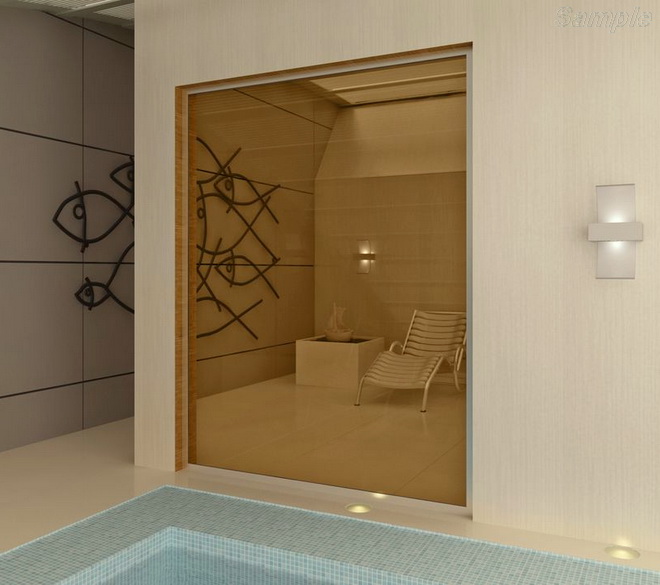 Glass doors – a modern solution for the preservation of heat in you sauna or steam bath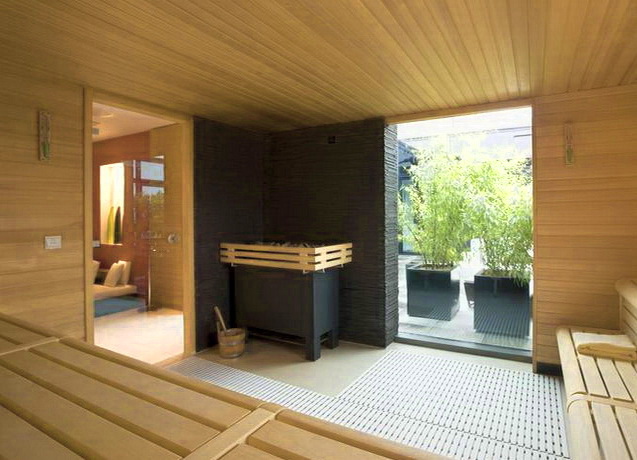 When equipping saunas and steam rooms, one of the important aspects is the entrance to these rooms. A well-chosen door will not only reduce heat loss, but will also become a stylish element of the interior of the sauna area. Today glass doors for steam rooms are very popular. Thanks to their elegant and reputable appearance, they are able to seamlessly fit into the interior of any bath room. Glass doors, professionally made and installed in the steam room, prevent heat leaks, thus reducing the cost of heating the steam room. Usually, to reduce leaks of warm air from the steam room, the size of the glass door is selected to be the minimum of the acceptable building codes and safety requirements, taking into account the individual wishes of the customer.
Advantages of GlassPro ™ glass doors for steam rooms and saunas: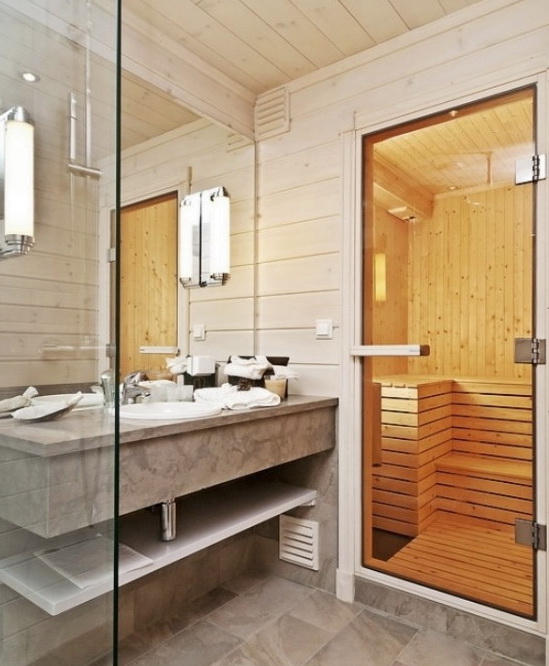 Due to the unique properties of glass, such doors are resistant to dirt, mold and mildew;
Not subject to mechanical damage and resistant to high temperatures, as they are made of tempered safety glass;
Glass doors for a bath do not deform over time under the influence of moisture and temperature fluctuations;
Allow to visually expand the space and give it an attractive stylish modern look;
Perfectly retain heat and humidity in the sauna, while opening quickly and easily;
Glass doors to the sauna are cheaper than wooden ones, but at the same time they surpass them in functionality and reliability.
"GlassPro" offers classic single-leaf swing glass doors for saunas and baths, made of safe, impact-resistant 8 mm glass. You can choose doors from transparent, frosted, tinted or patterned glass, as well as from glass with decorative patterns. Read more about the recommendations for choosing glass for doors to saunas and steam rooms here…
GlassPro ™ offers sauna door units (sets) (glass sheet + frame) in the most popular standard sizes from stock:
700 mm × 1900 mm
700 mm × 2000 (2100) mm
800 mm × 2000 (2100) mm
Also, we manufacture sets of glass doors with a frame according to individual dimensions.
A door frame, seals, hinges for the glass door to the sauna.
At the request of the customer, we complete sauna and bathhouse glass doors with a door frame made of solid alder or spliced wood – a technology in which the layers of wood are firmly spliced according to the principle of "spring" using heat-resistant glue. In a quarter, a special silicone seal is attached around the perimeter of the box to tightly close the glass door to the sauna. Such a seal is very durable and resistant to temperature influences. In contrast to it, a standard rubber seal will require frequent repairs, since it is not designed for use at high temperatures and their fluctuations; after one and a half to two years it will probably need to be completely replaced.
We equip glass doors to the sauna with brass, aluminum or stainless steel hinges that can withstand serious loads (20 kg per hinge). You can order glass doors from us, both with left-hand and right-hand opening.                                                                                       Attention!!! For safety reasons, we do not recommend installing a door with an inward opening. If a visitor to a sauna or bath house becomes ill, they can easily open the door by simply pushing or leaning against the door with their shoulder.
Each door is equipped with a magnetic holder or a roller latch, which helps to achieve a tight and reliable closing. The door frame design offered by GlassPro will last for many years, retaining warmth in your steam room and decorating the interior of the sauna.
Door handle for glass door to sauna and steam room.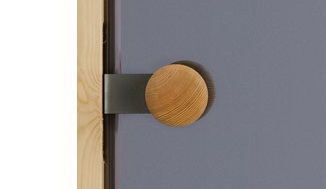 Handles for a glass door to a sauna or bathhouse are made of wood which, unlike metal, will not heat up and burn your hands. "GlassPro" offers comfortable round handles made of alder, but it is also possible to manufacture handles of other shapes. Alder wood has a moderately high density and excellent tactile properties. To prevent wood from absorbing moisture and dirt, the wooden parts of the handle and door frame are impregnated with special pore-sealing agents after manufacturing.
In addition to single-leaf glass doors for a sauna, the GlassPro company also offers:

Glass structures for the entrance to a steam room

Such a practical and stylish solution (structure) is suitable for zoning space in a steam bath – creating separation for a dressing room, dividing the sauna and bathroom – and can also be used in hammams, Finnish and infrared saunas.

                   

Glass screens for saunas, steam baths, spas and hammams

Glass screens visually unite the rooms of the sauna and pool, and relaxation and spa treatment rooms, while maintaining a sense of a single space. At the same time, they allow you to create your own individual microclimate corresponding to each of these premises.
Choose a glass door, structure or screen for the steam room: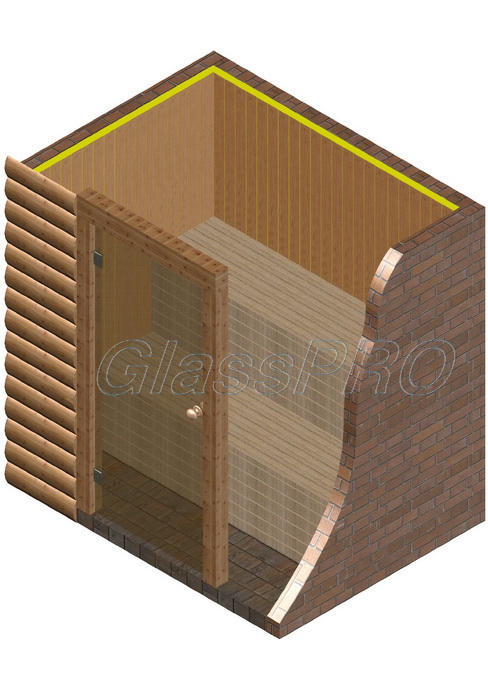 SN-01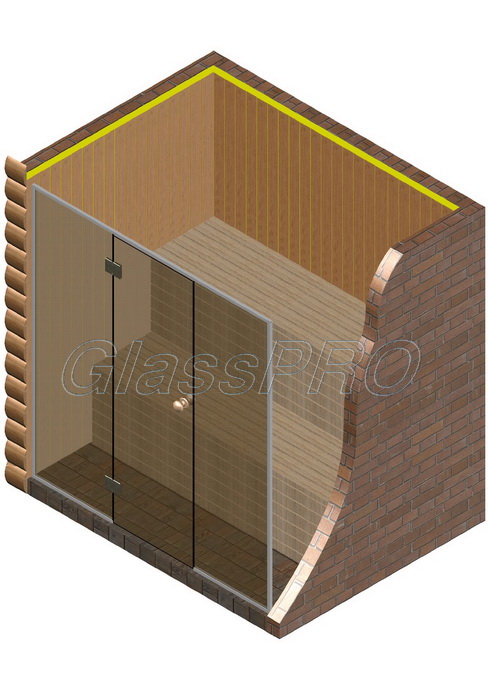 SN-02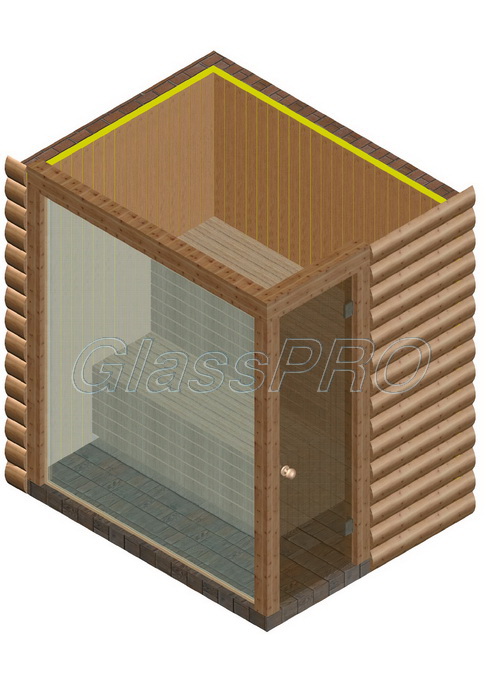 SN-03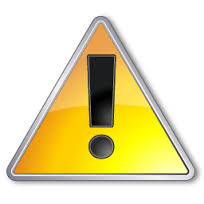 Attention! Although glass shower structures for bathrooms look concise and simple, it is important to consider a number of technical aspects when preparing a room for their installation, arranging a tray and choosing the type of structure. Based on our many years of experience and the recommendations of the world's leading manufacturers, we have selected 12 of the most important factors. Please make yourself familiar with the "control points," as this will help you save money and ensure a long life for your glass shower.