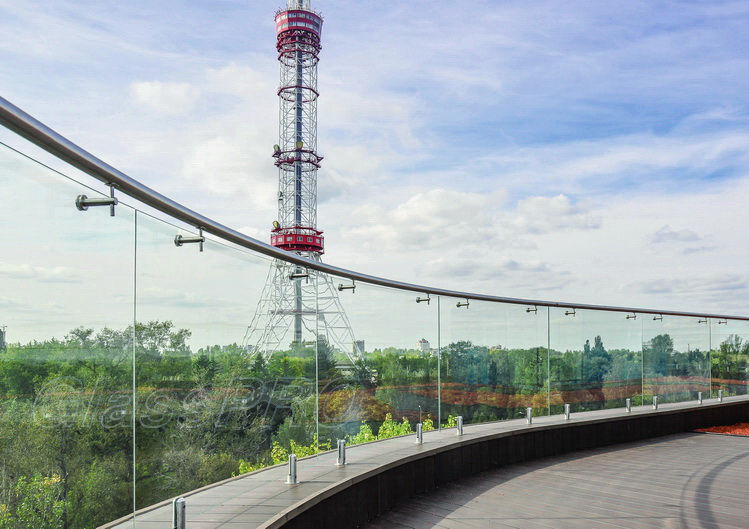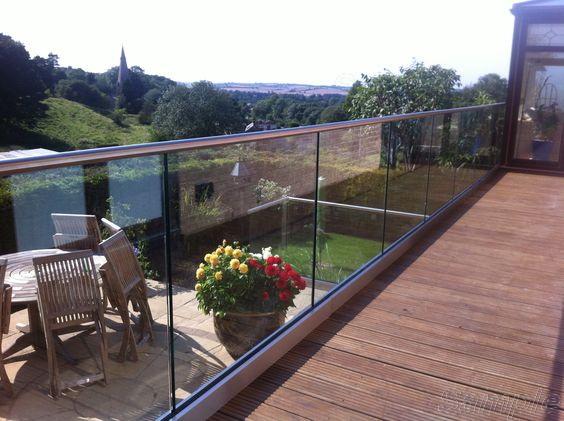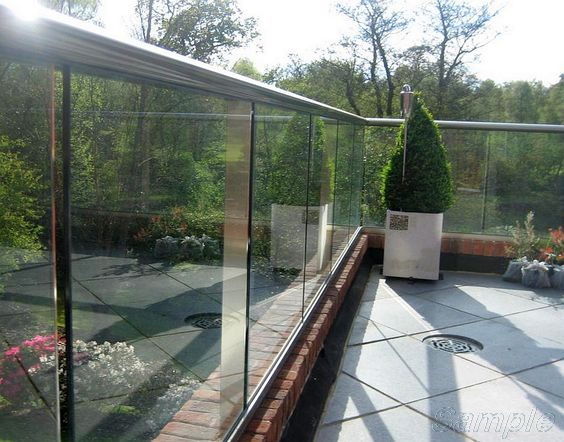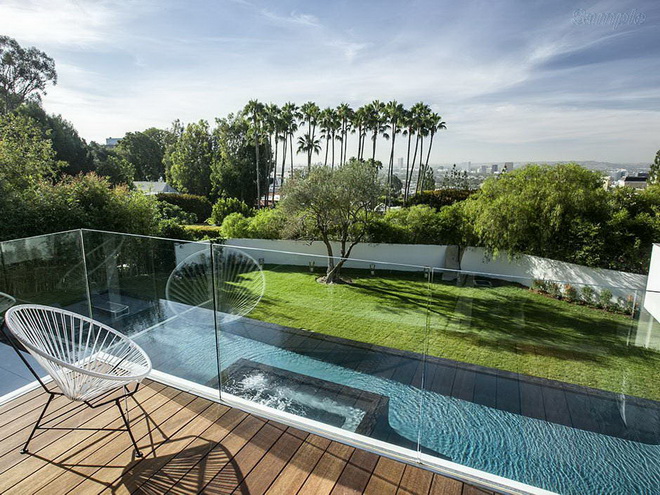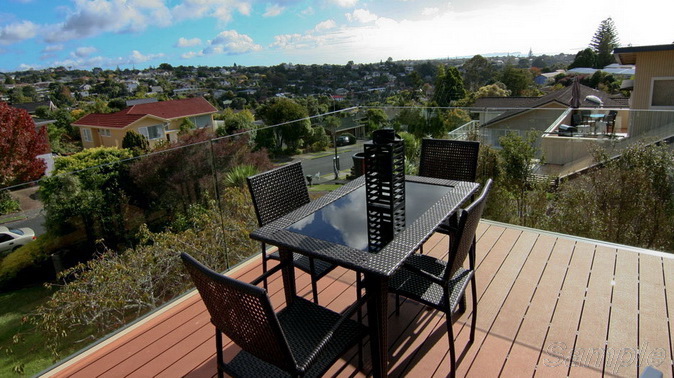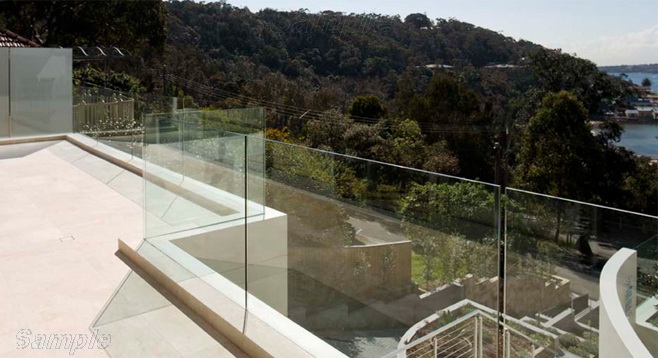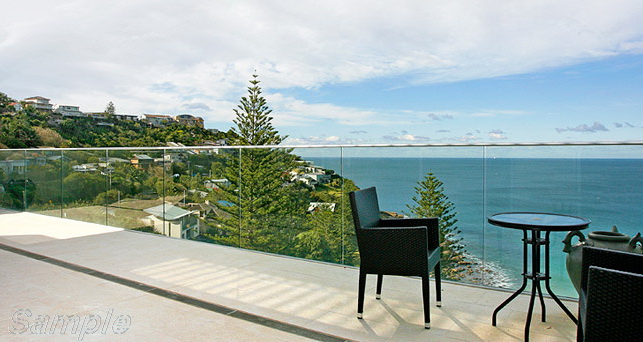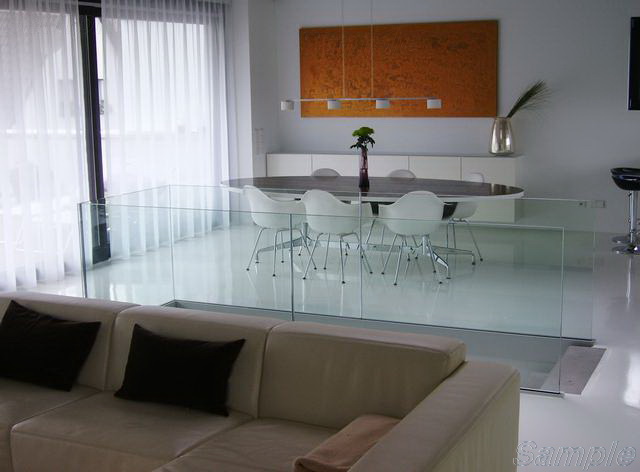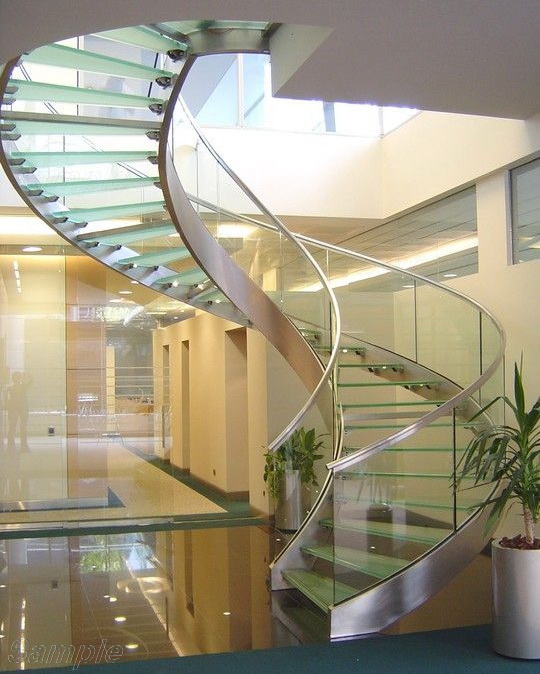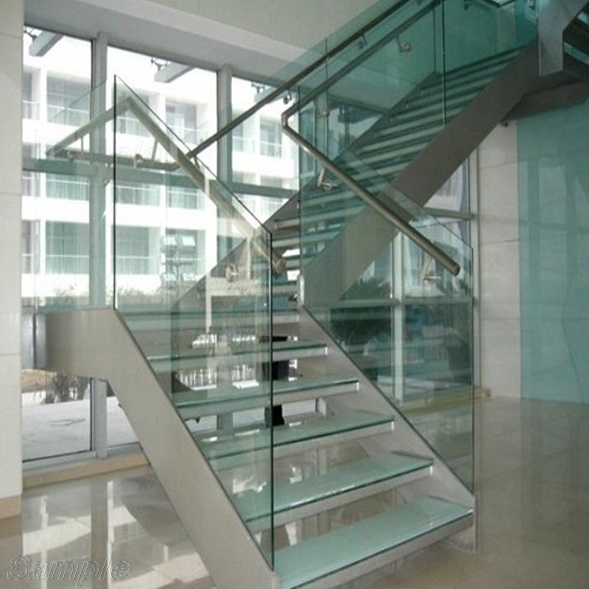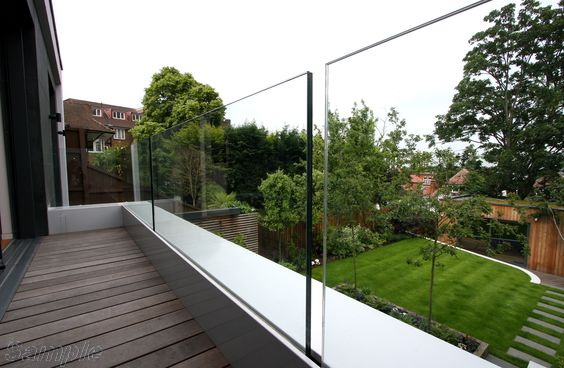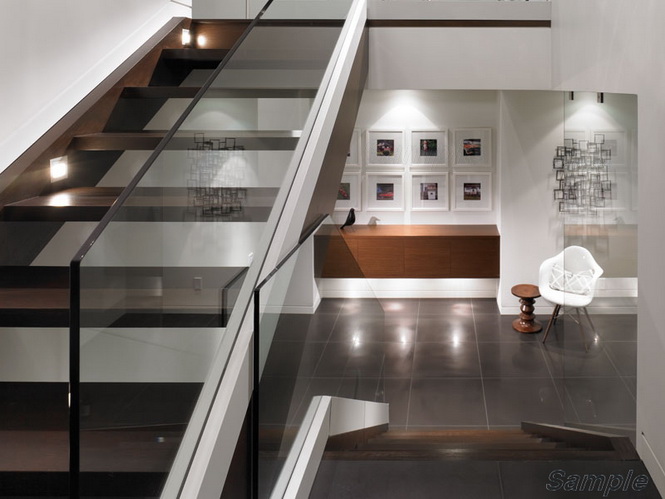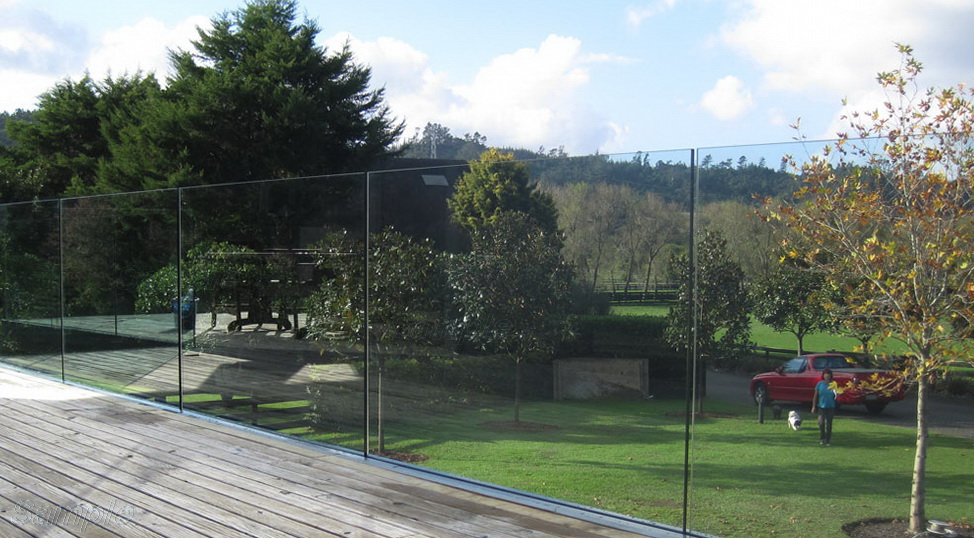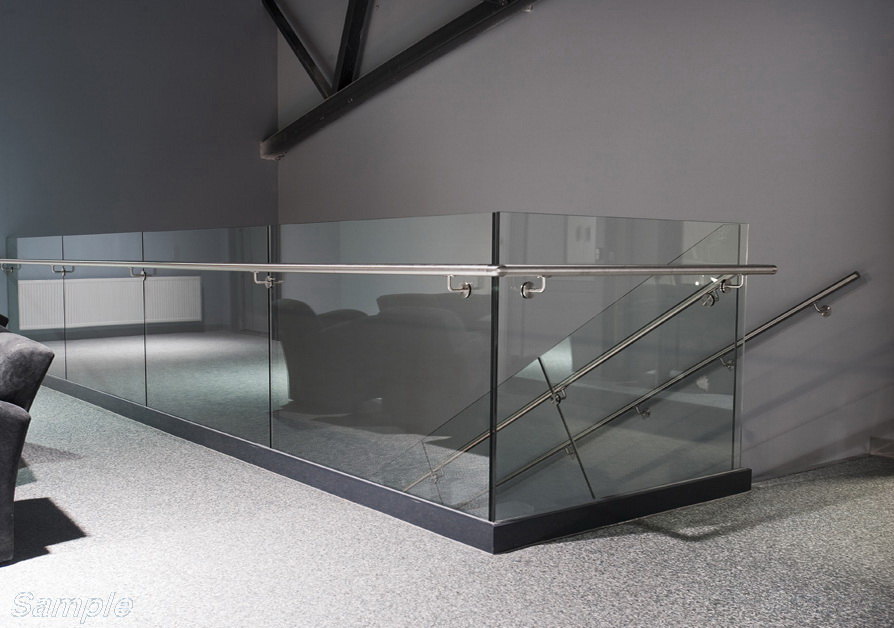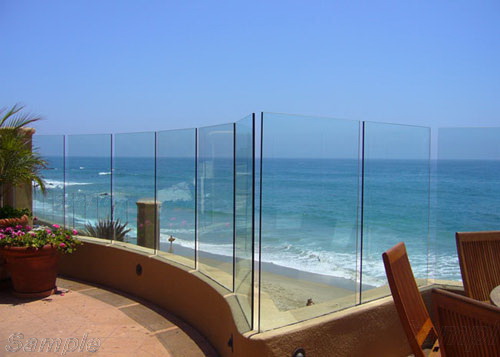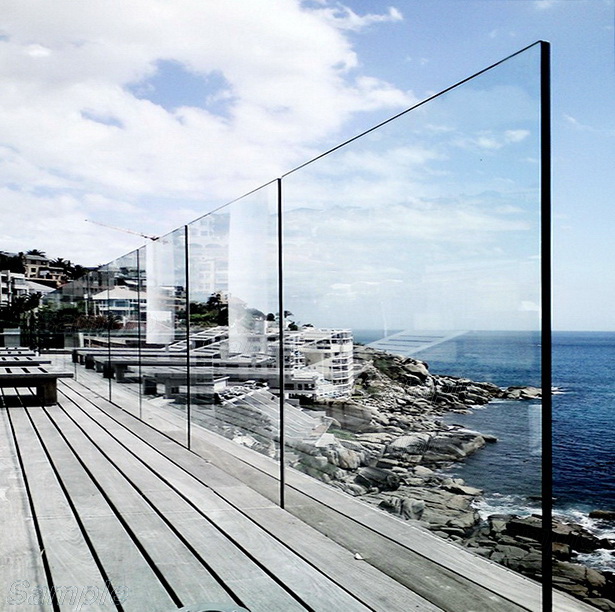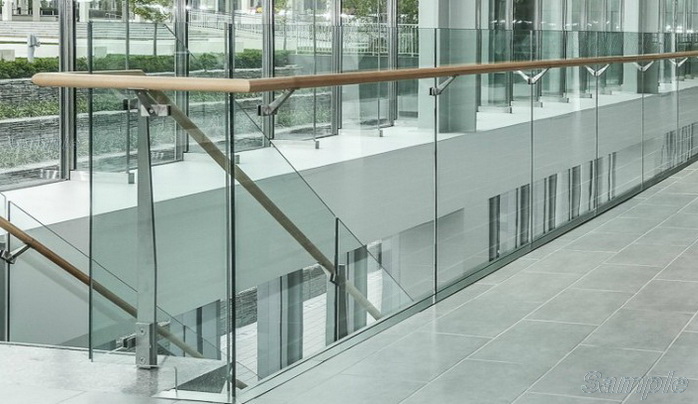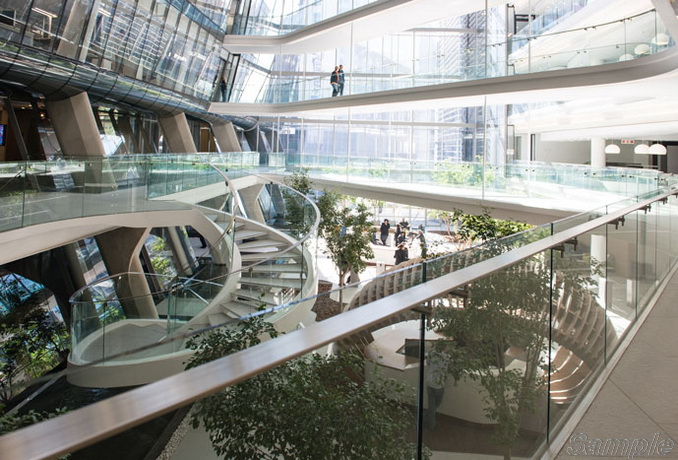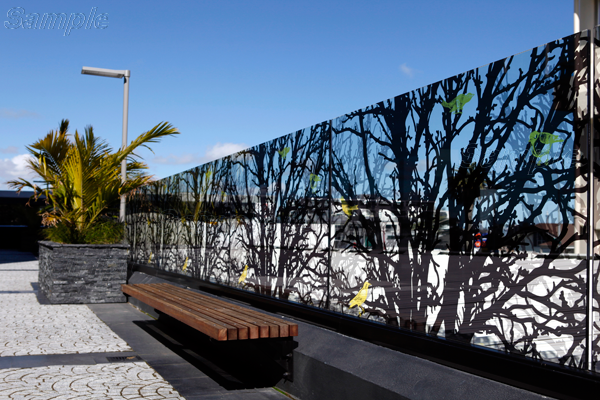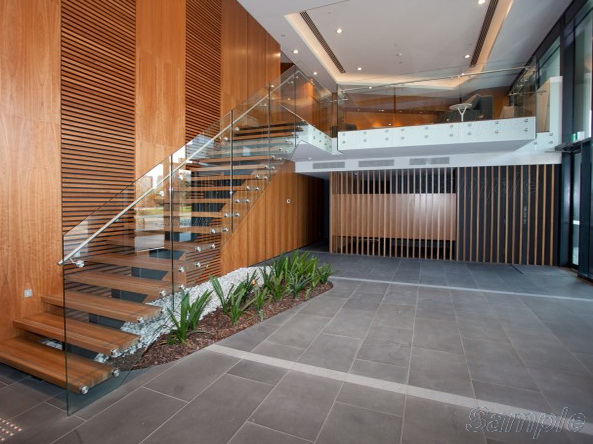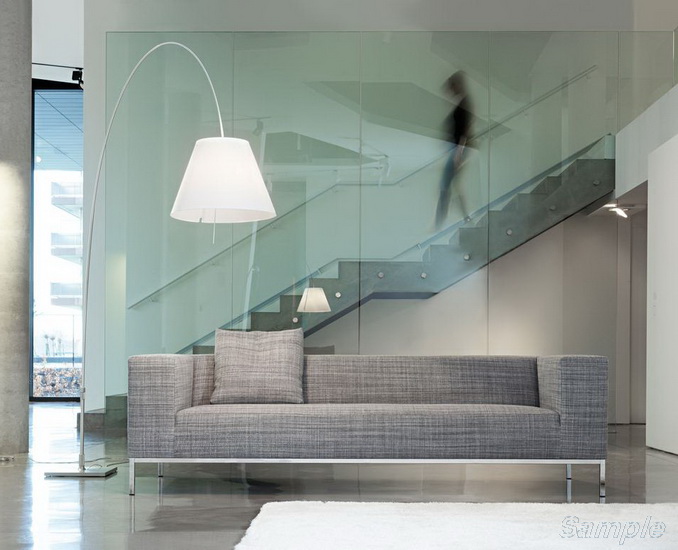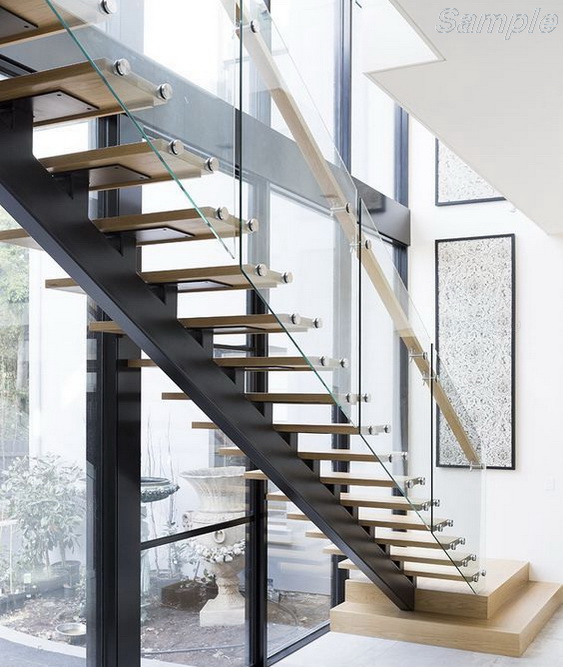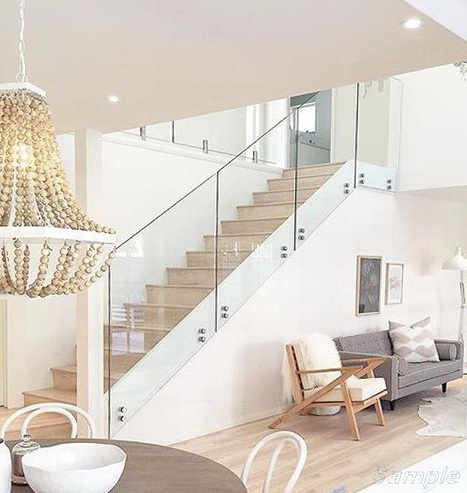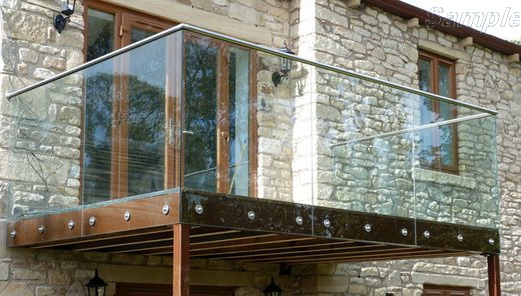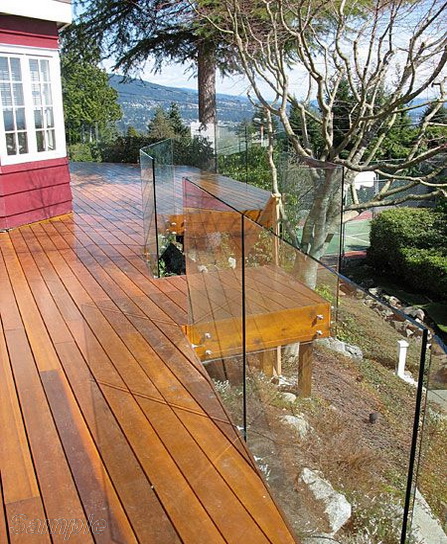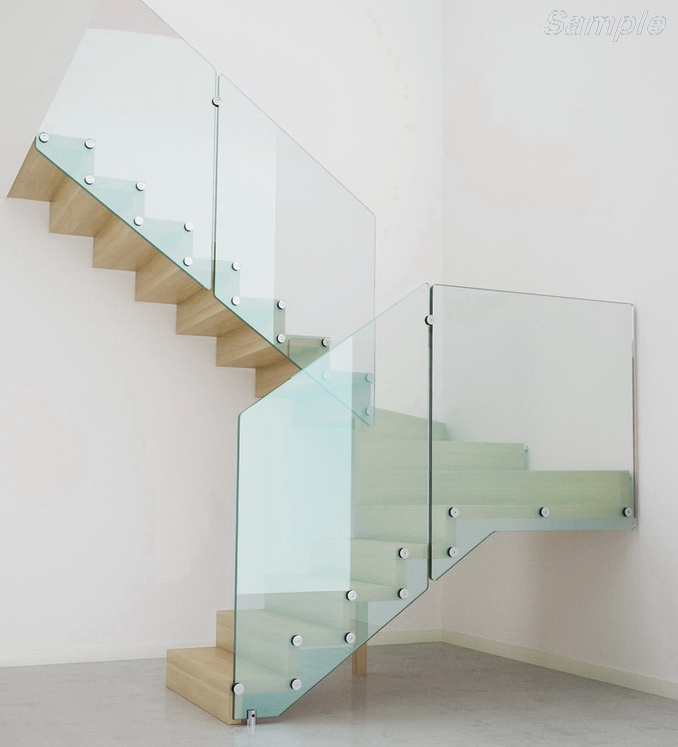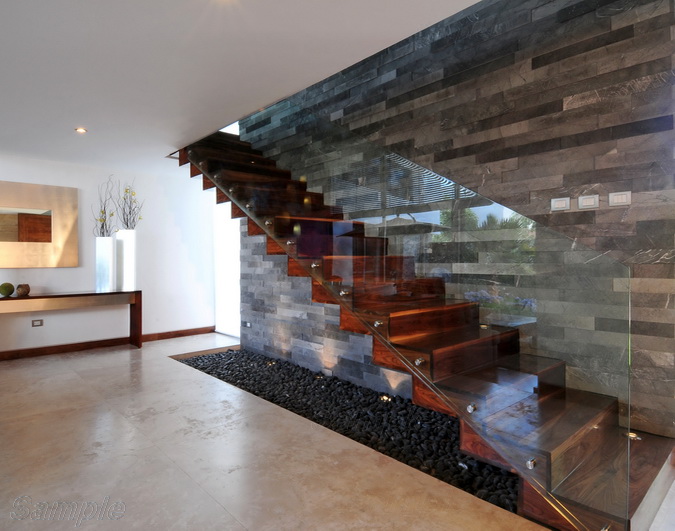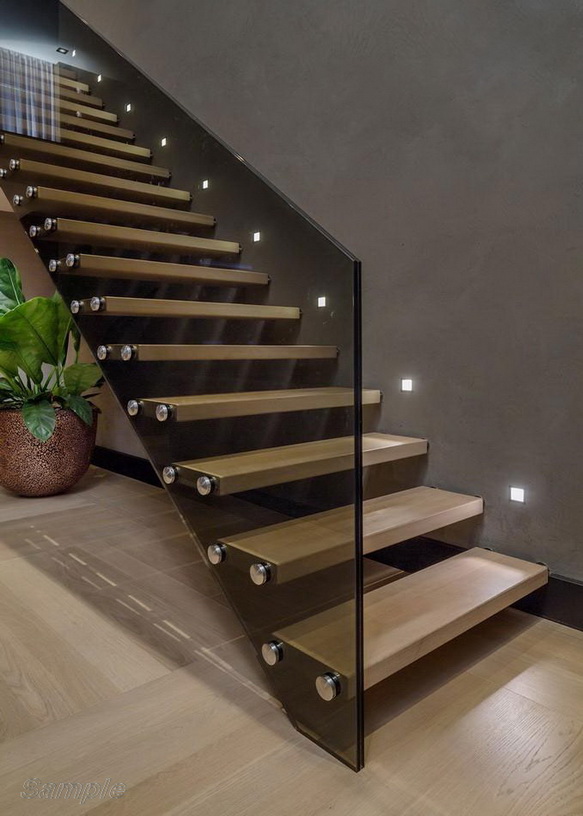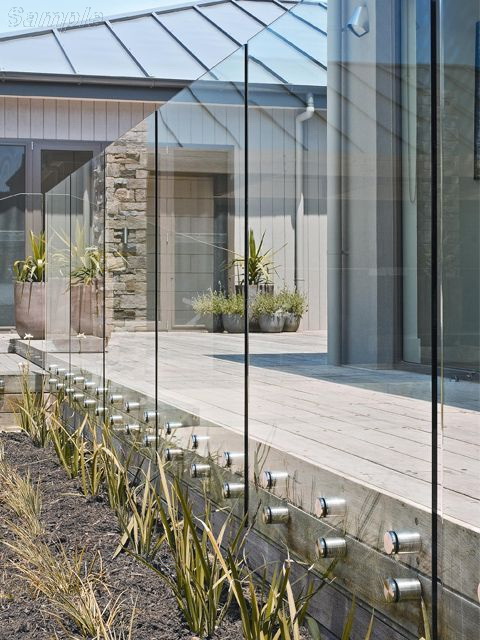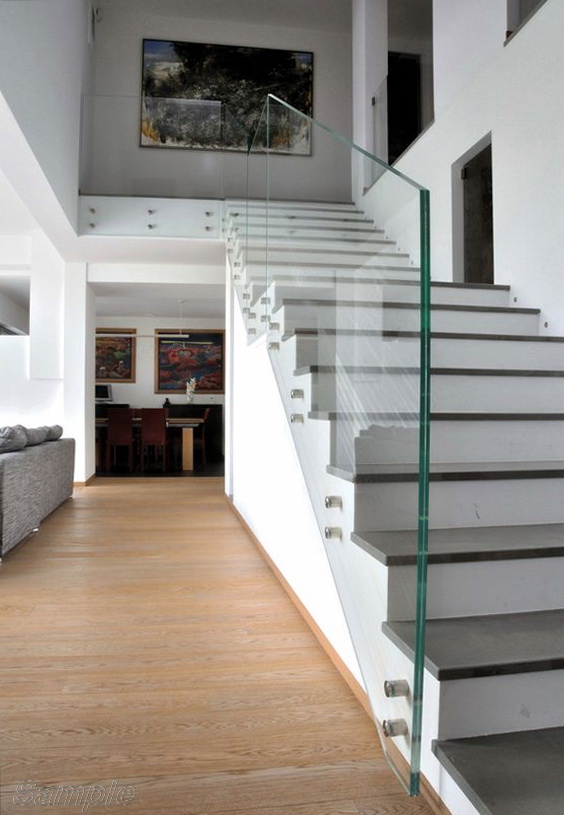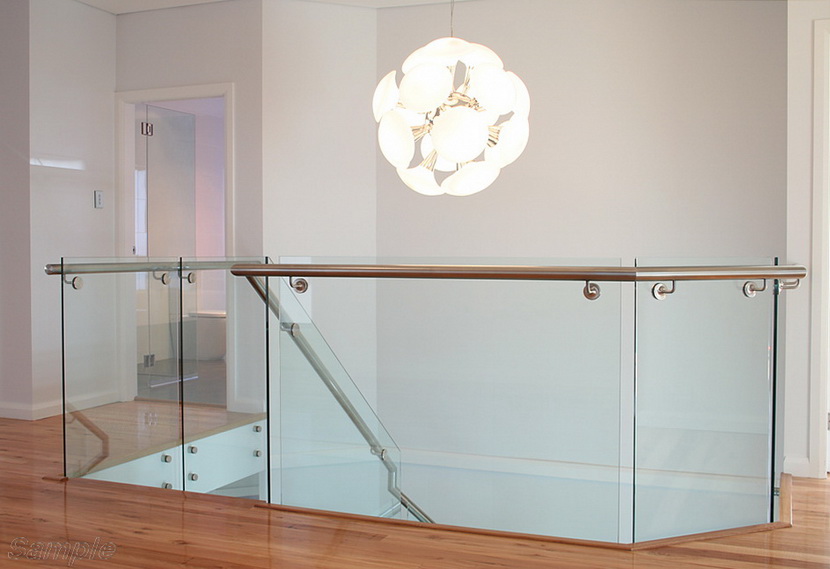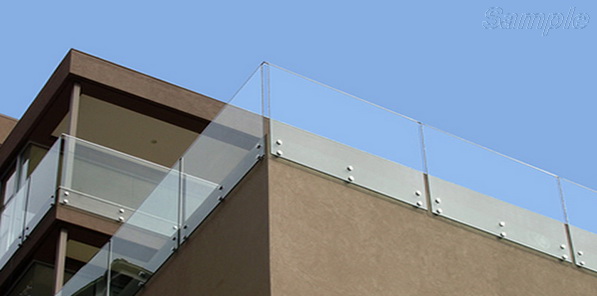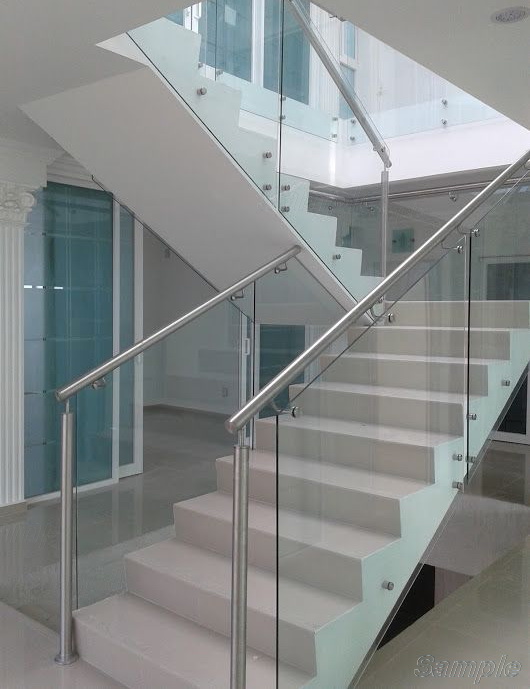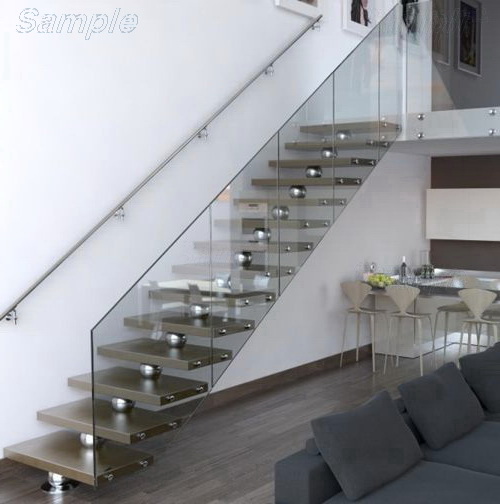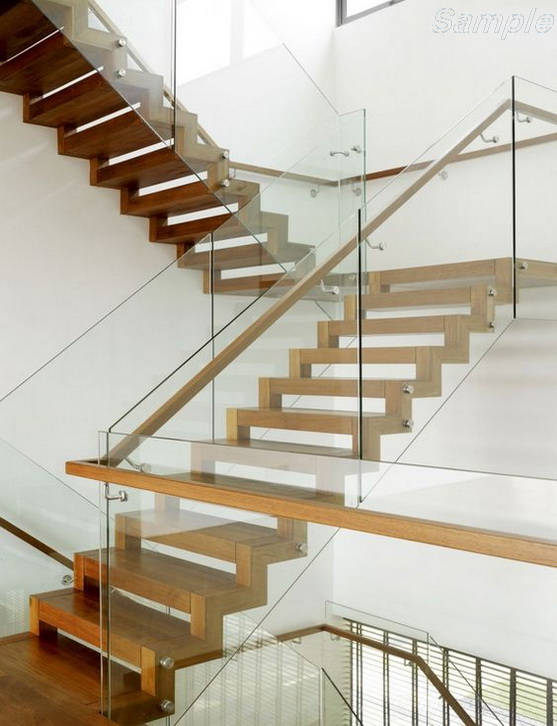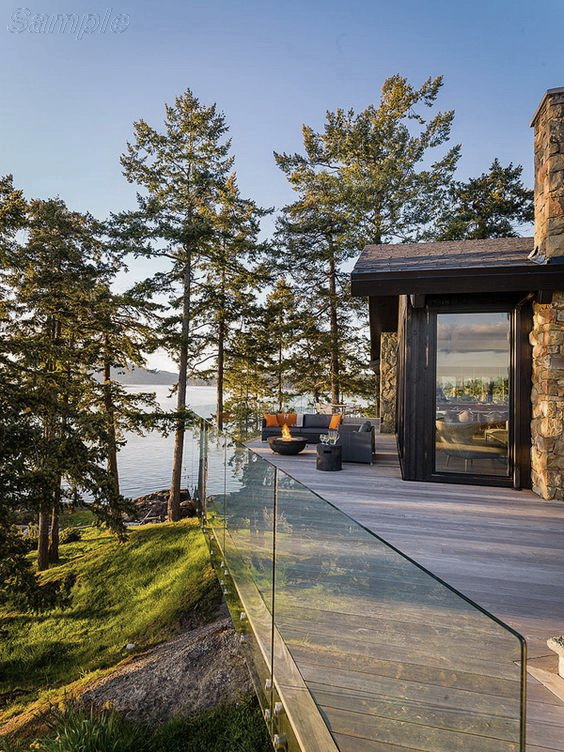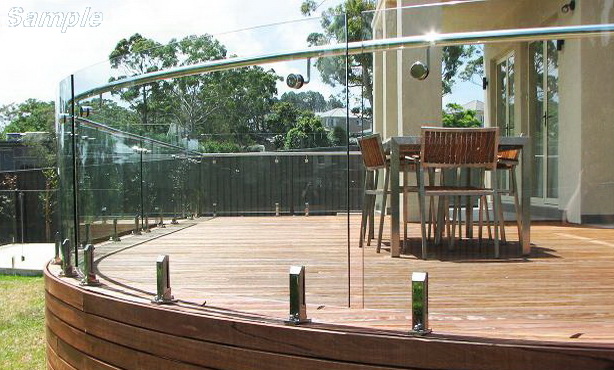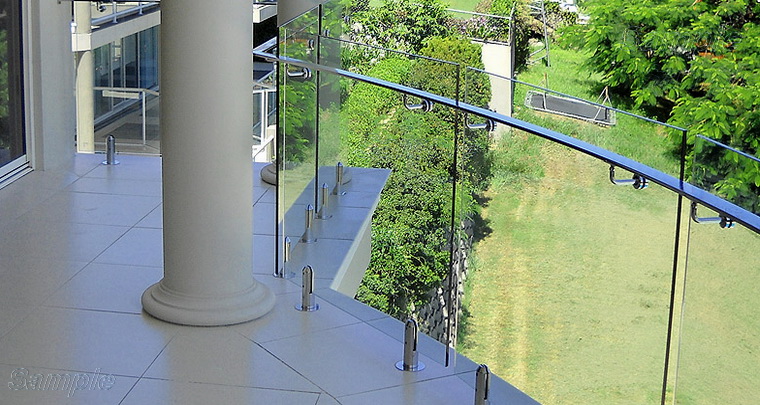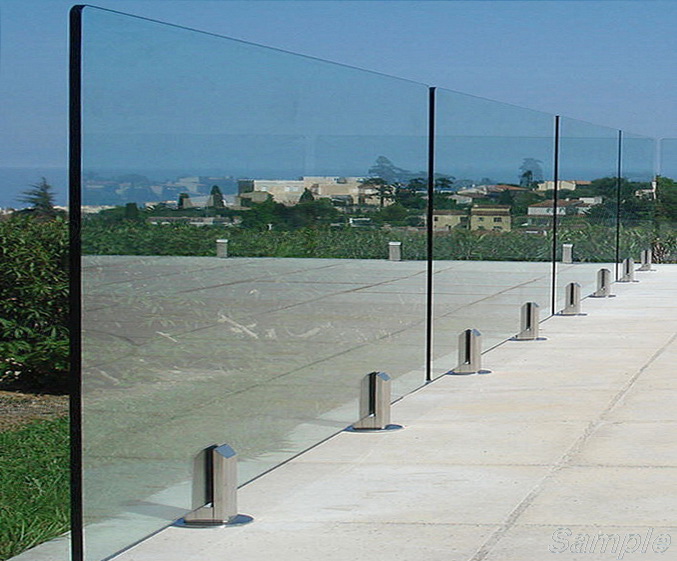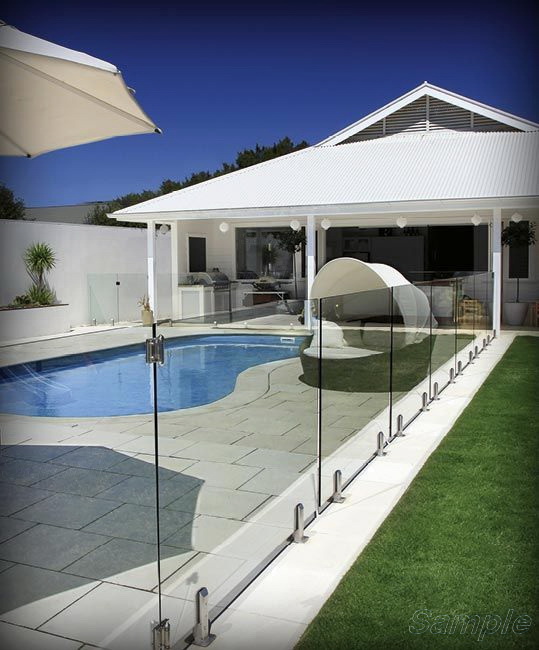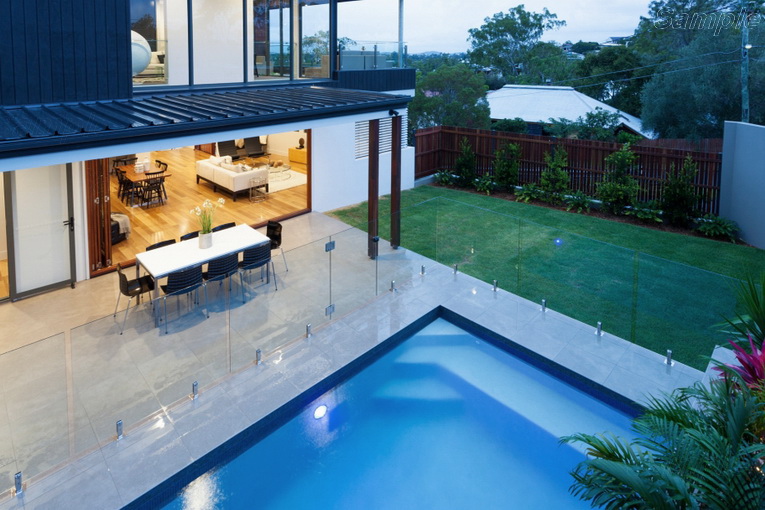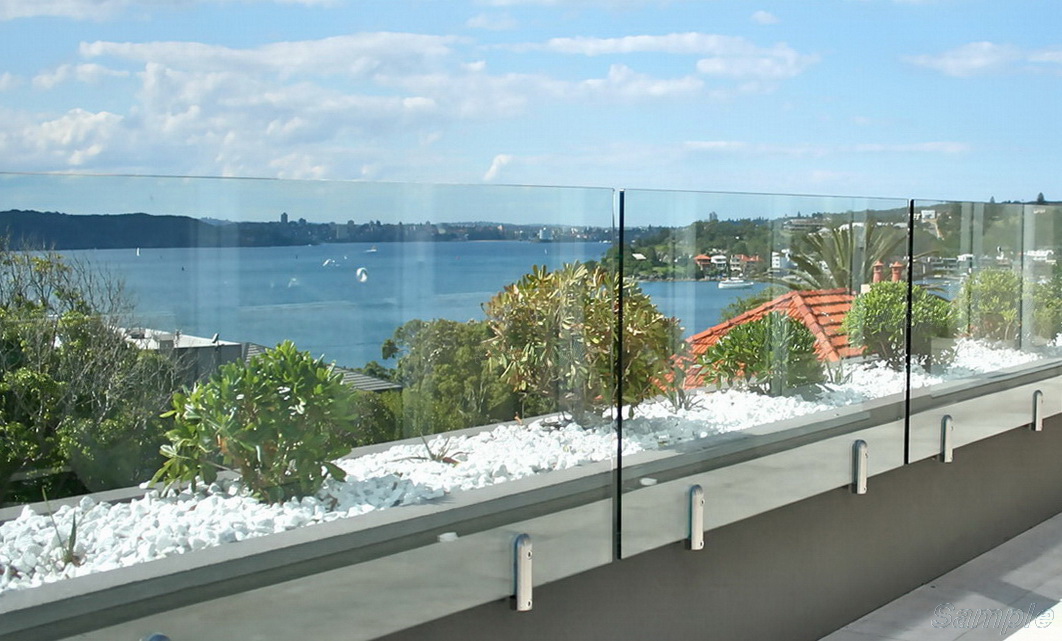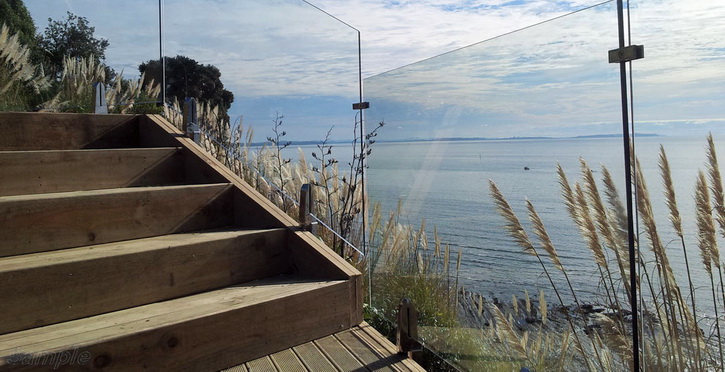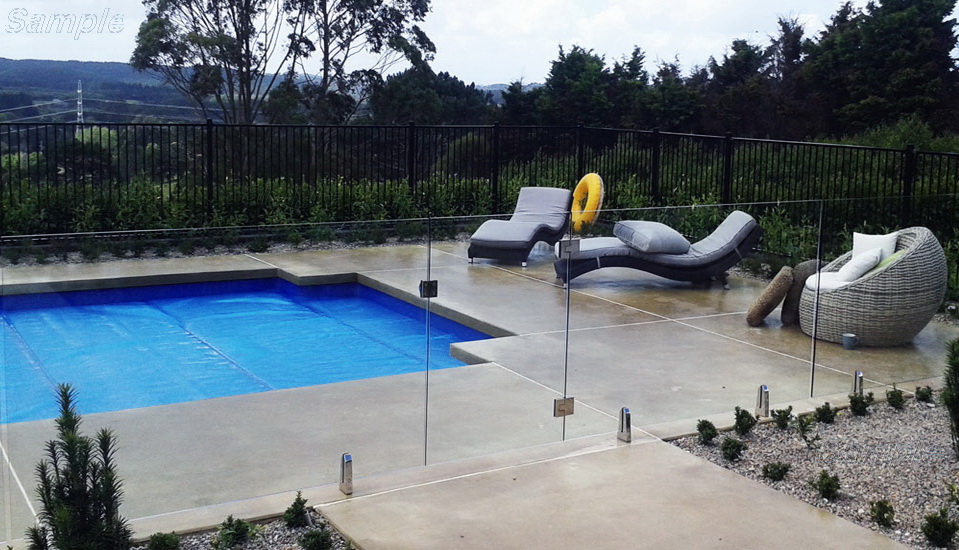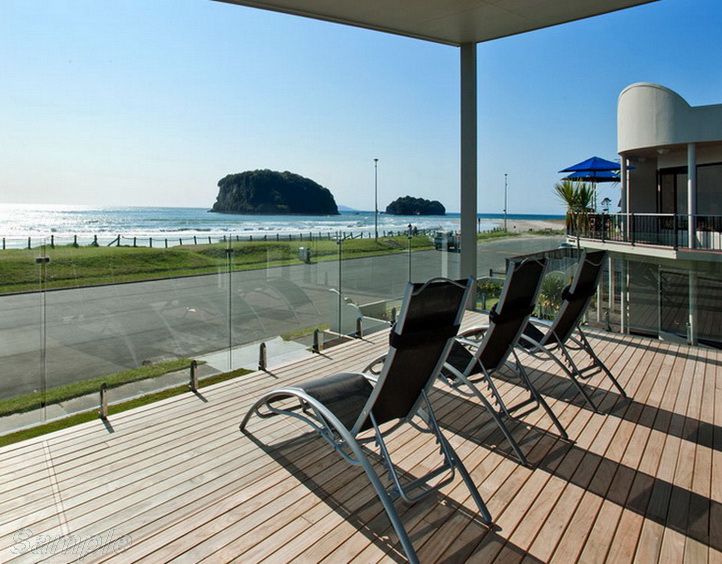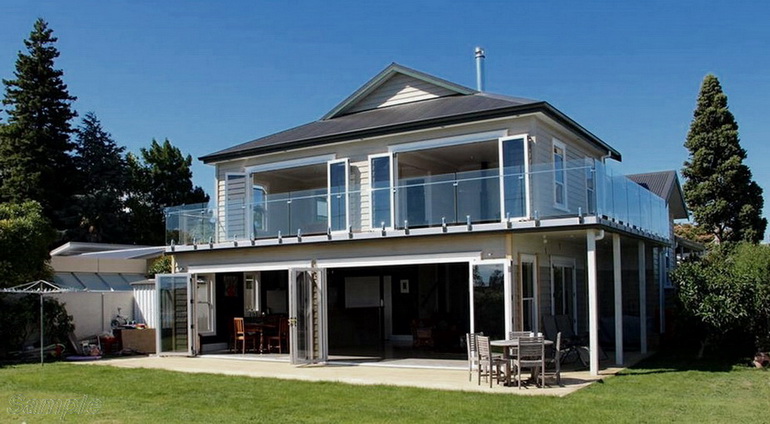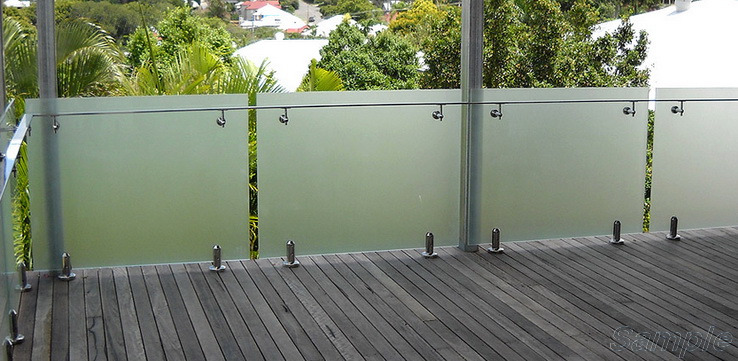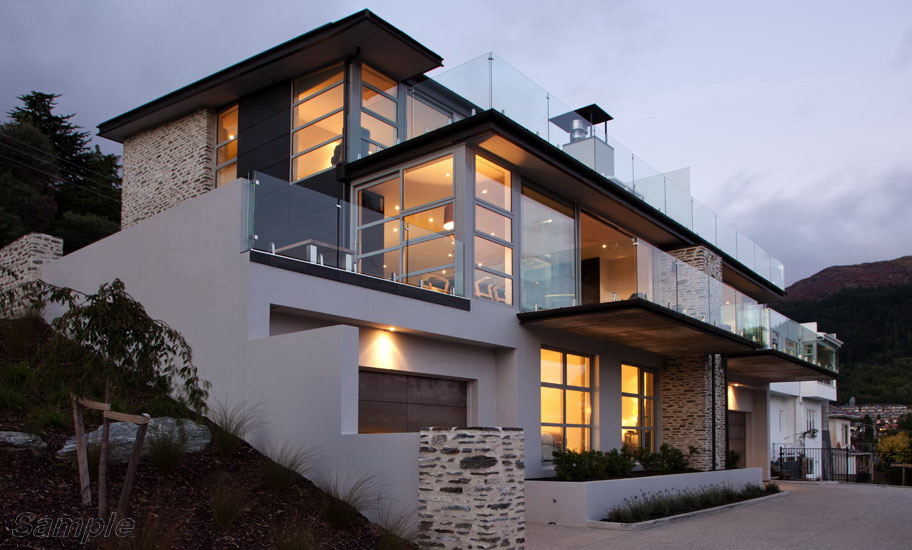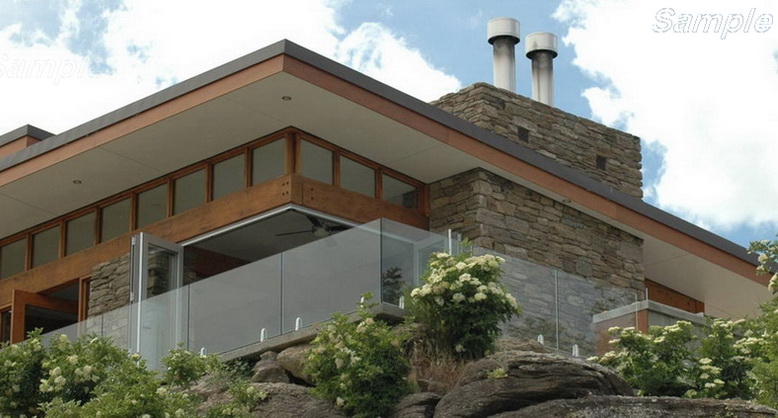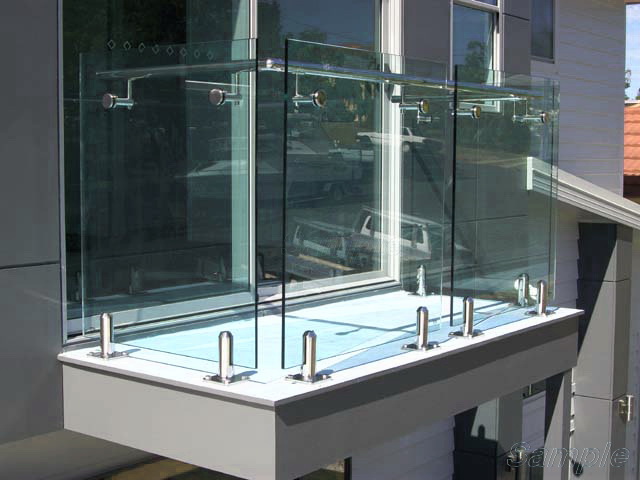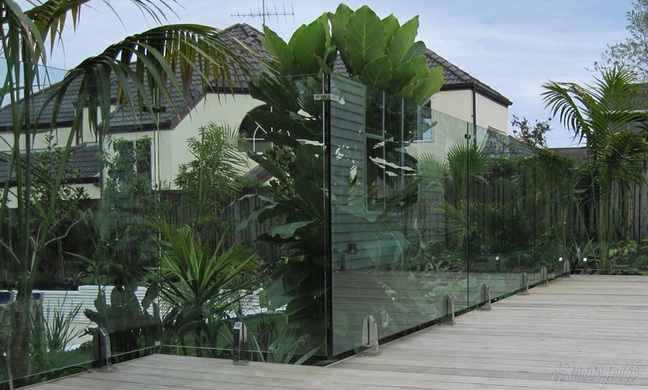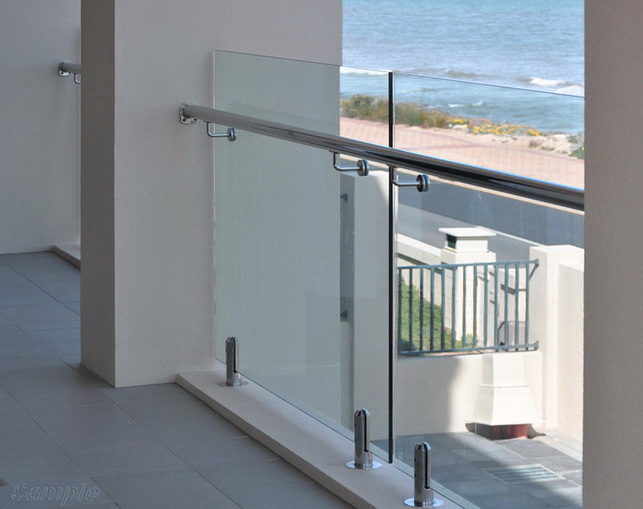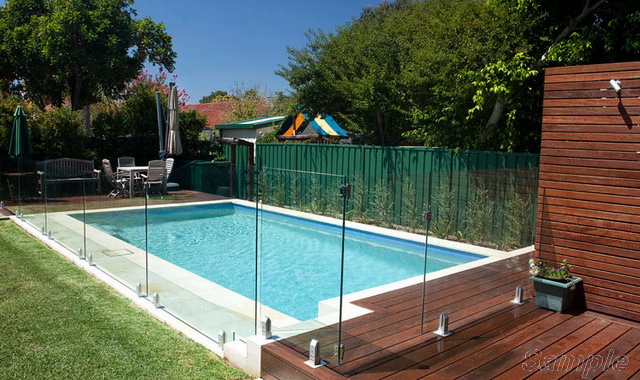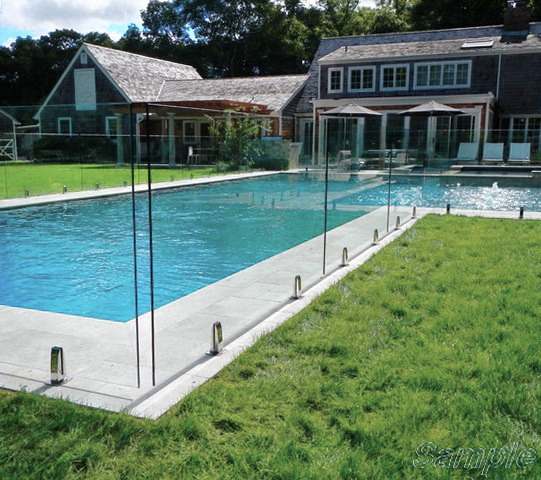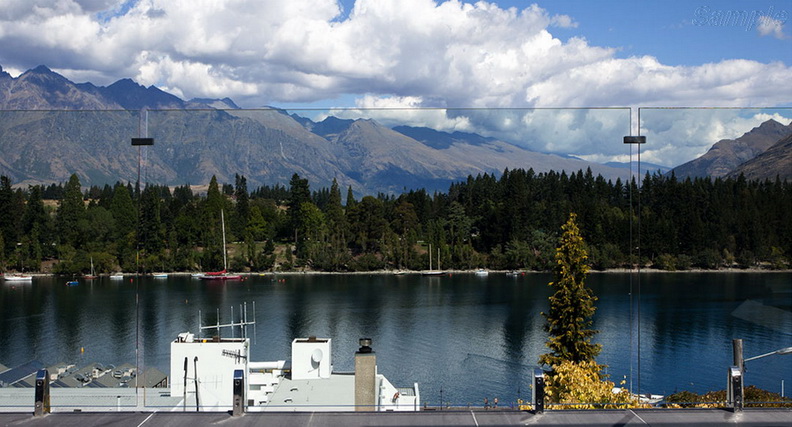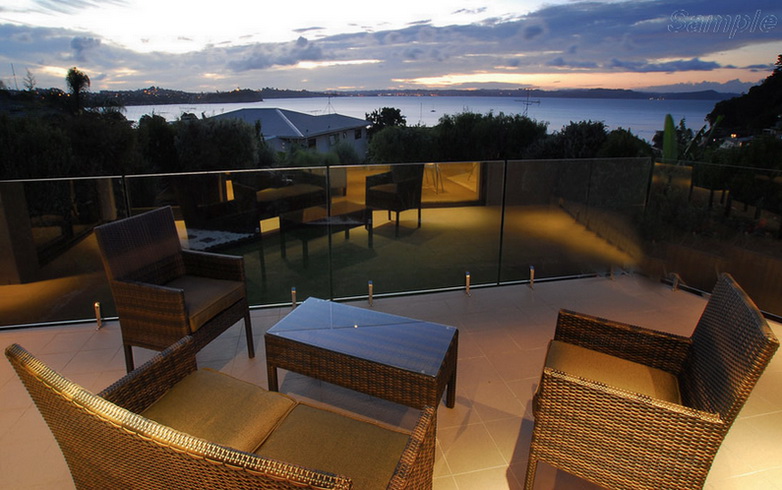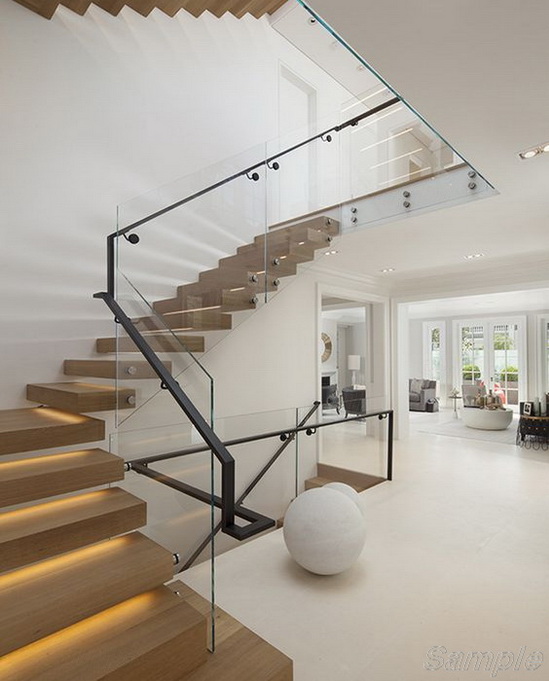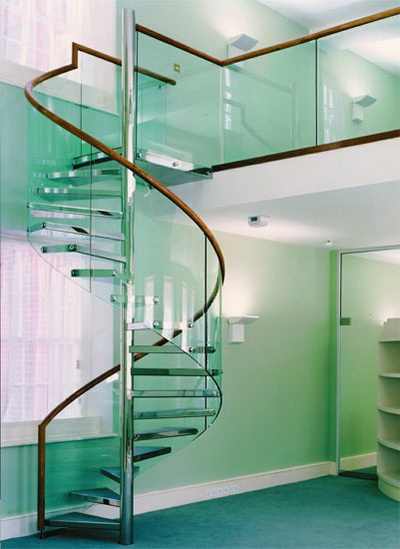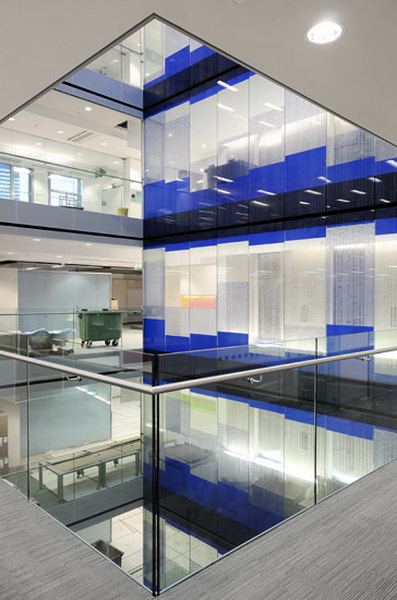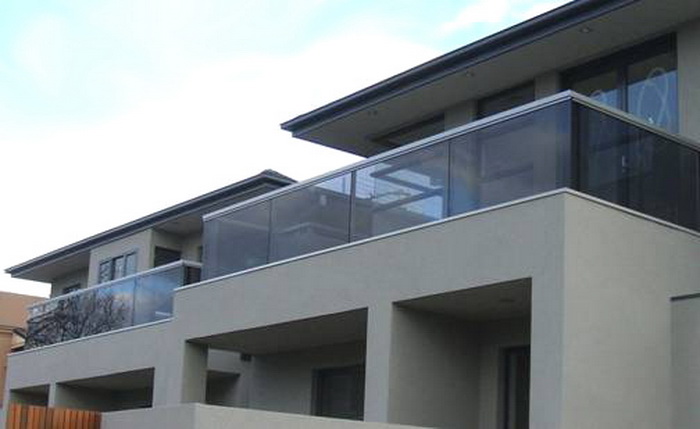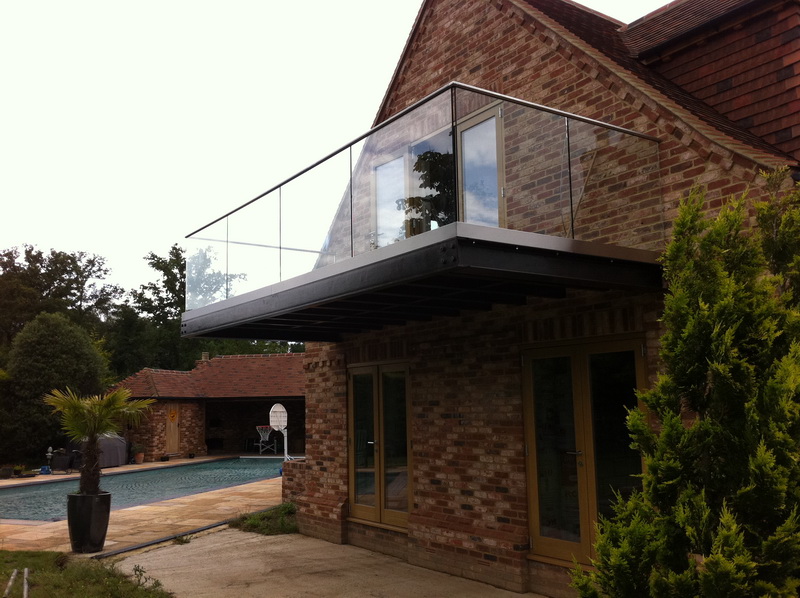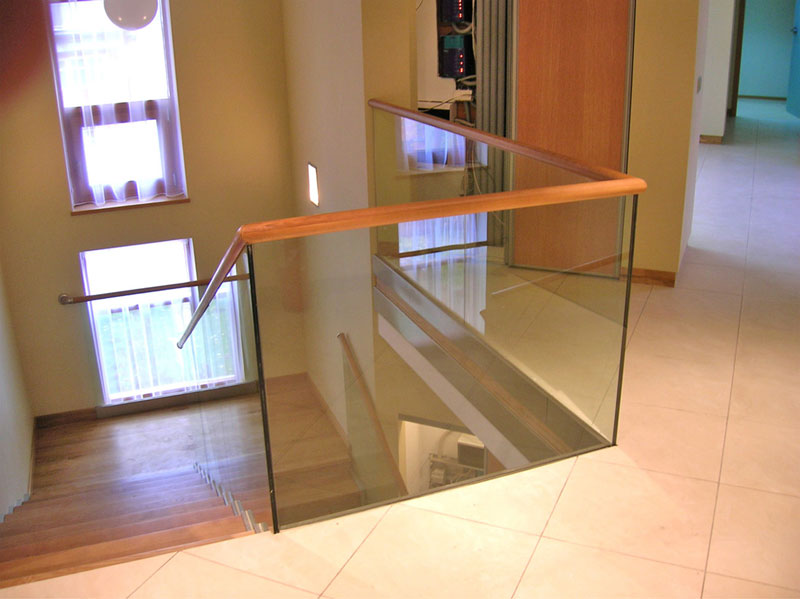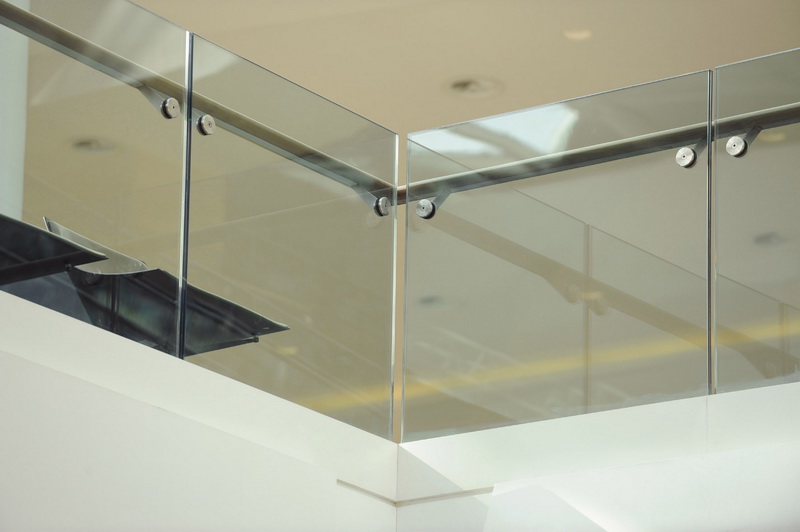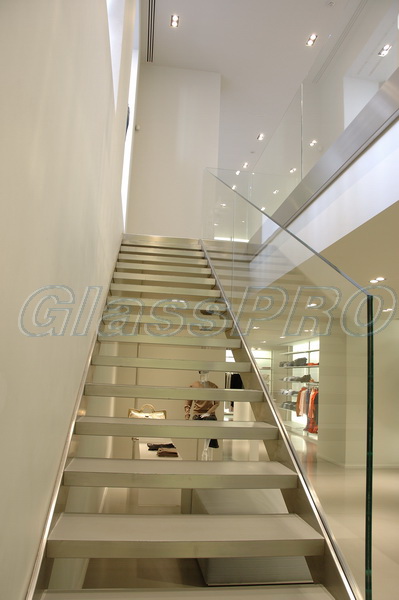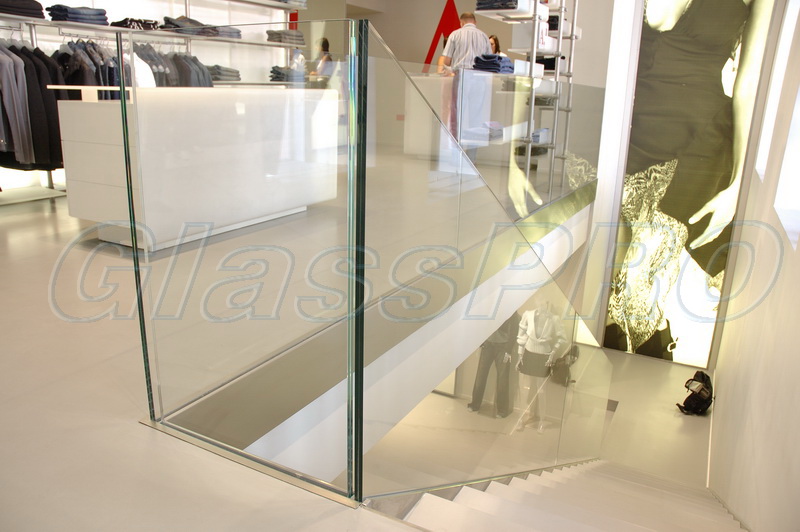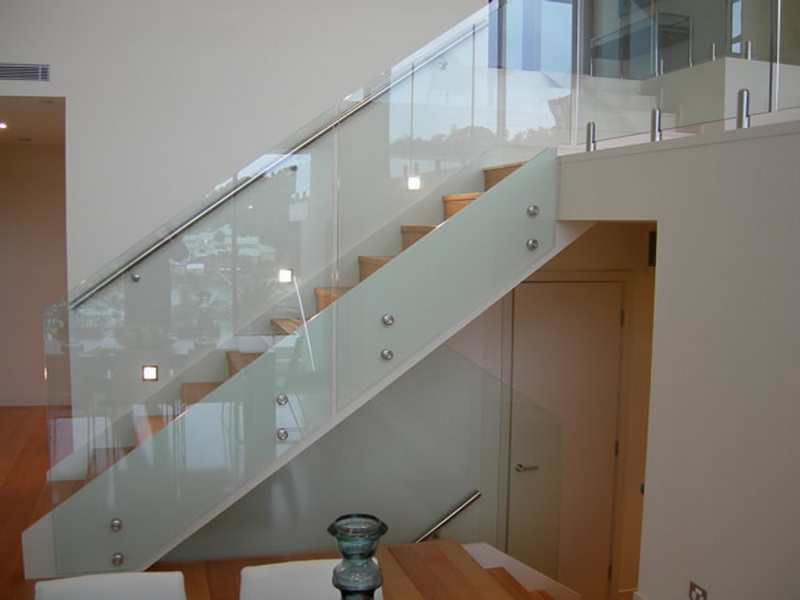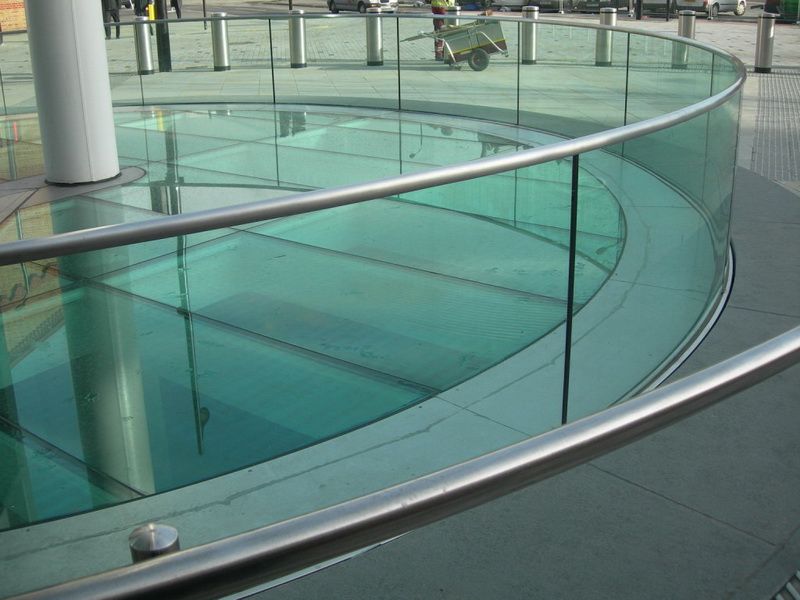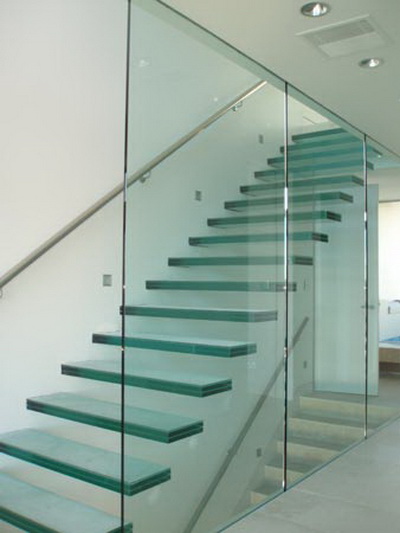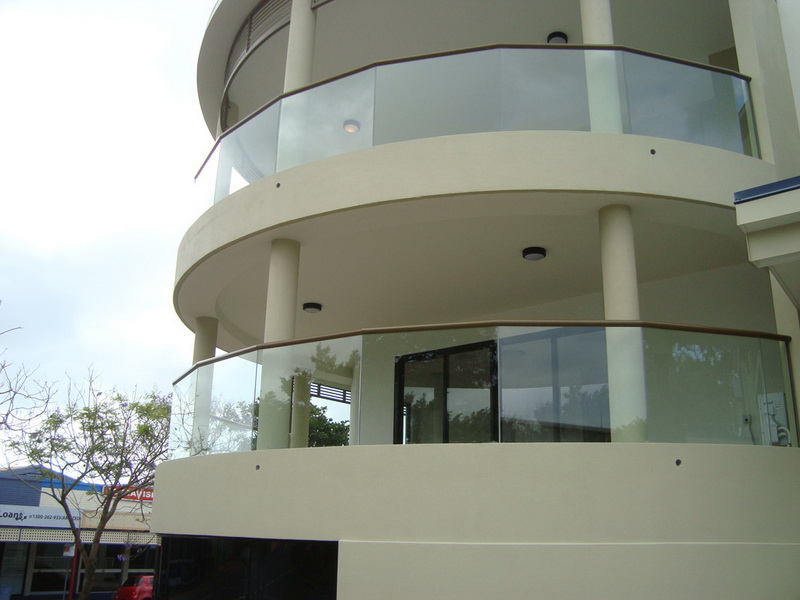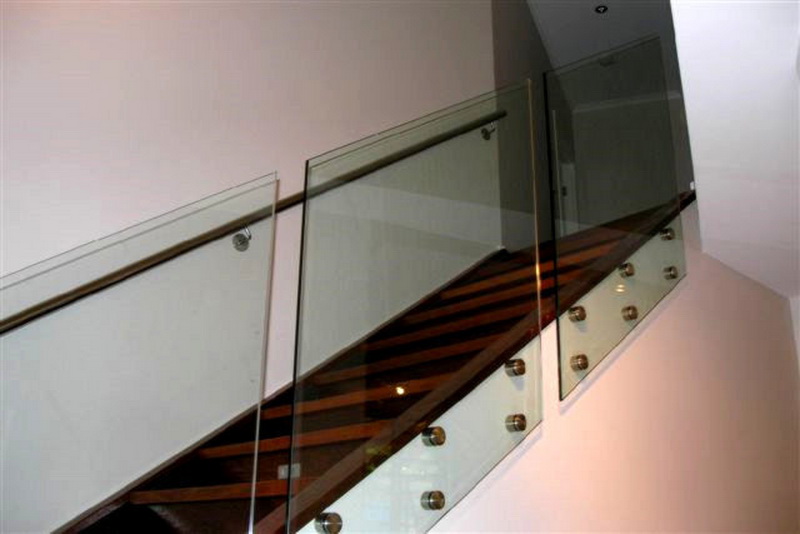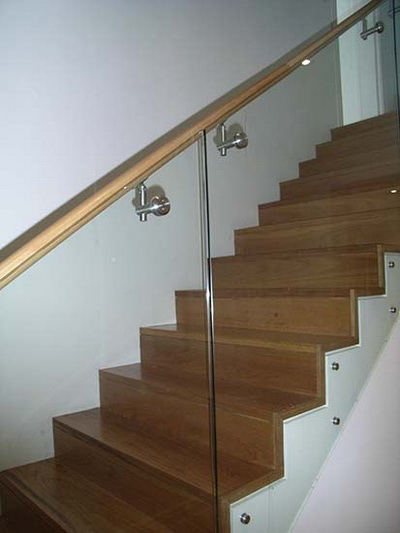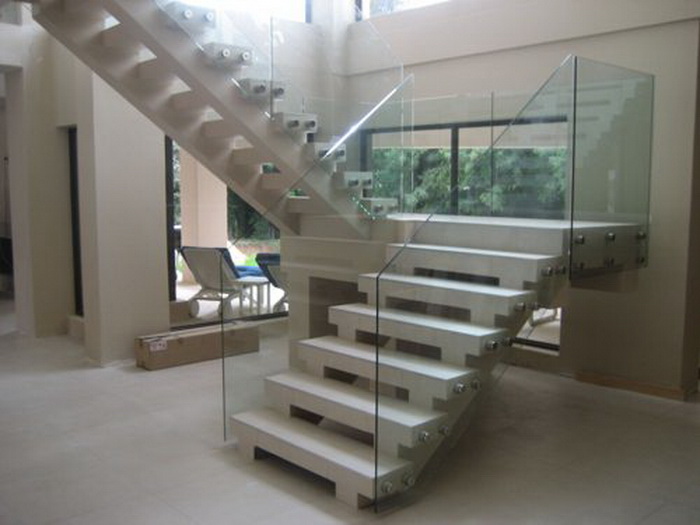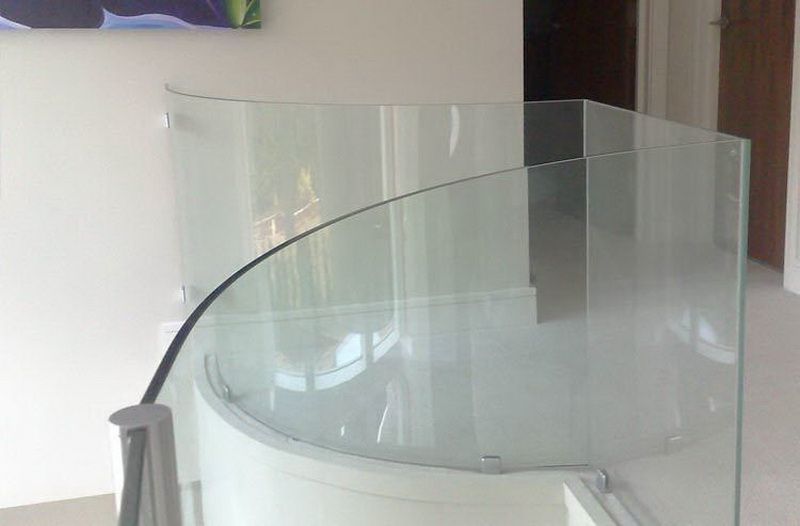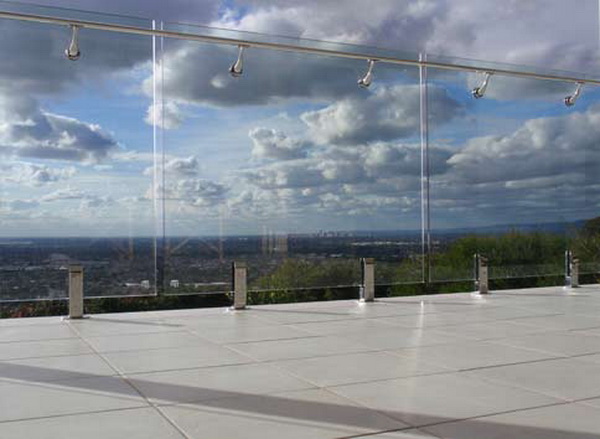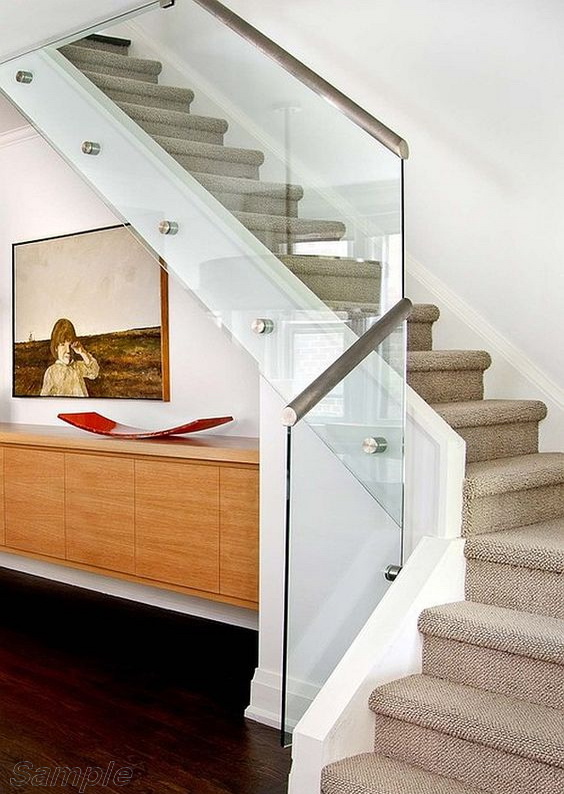 Glass railings – safety along with an aesthetic transparency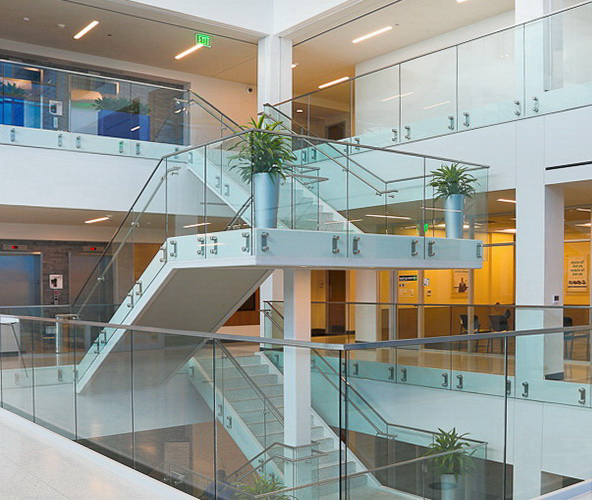 Glass railings and balustrades have been in high demand over the past twenty years, gradually replacing railings made from traditional materials. The use of glass in fences and balustrades makes it possible to create enclosing structures that combine the necessary functionality, reliability and safety while maintaining an elegant modern appearance. The use of transparent glass visually opens the space, providing a free view of the interior of the building or the surrounding panorama. For this reason, glass fences have become popular in the design of shopping and entertainment centers. Such a solution realizes the concept of a visually open space, providing an opportunity to see stores and boutiques from different points and angles.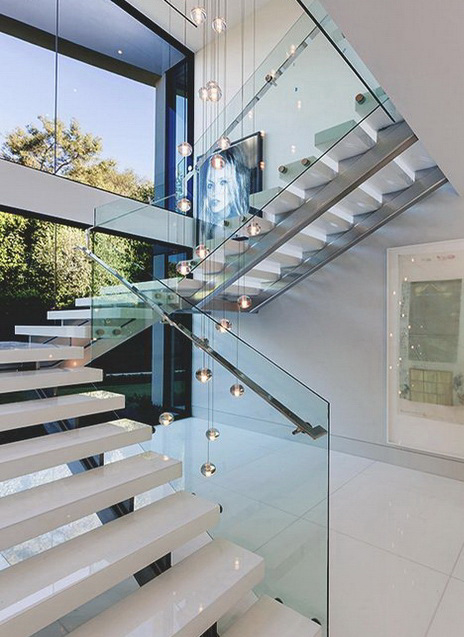 Glass can be successfully combined with wood, metal and other modern construction and finishing materials. This allows you to create fences that can decorate interiors and buildings of various architectural styles and purposes, whether it is a wooden staircase or a terrace of a cottage, an atrium of a shopping center or a hi-tech staircase in a fashionshowroom. To ensure the reliability of the operation of glass fences, only safe impact-resistant tempered and / or laminated glass should be used. These types of glass with a thickness of 8-12 mm are used in frame fences or fences on posts as filling material. In these types of structures, emergency breakage of a glass element does not lead to the loss of durability of the entire railing or its single part.
A major trend of the last ten years has been the development of a new type of enclosing structure – self-supporting glass enclosures. Since in such systems glass acts not only as a filling material, but also as the only supporting element of the structure, special requirements are imposed on it in terms of strength and safety. This material is a special laminated glass with 20 to 40 mm thick, consisting of more than a conventional "triplex" number of layers of tempered glass (at least 3) and a high-strength polymer film. The unique durability and reliability of tempered laminated glass allows such fences to withstand serious loads during active use. If such glass is subjected to extreme impact in emergency situations, due to it being multi-layer, it will be destroyed only partially. The layers of glass and film that have retained their integrity will ensure the stability and safety of the enclosing structure until the damaged element is replaced, and also prevent glass fragments from spilling out, keeping them on the elastic film.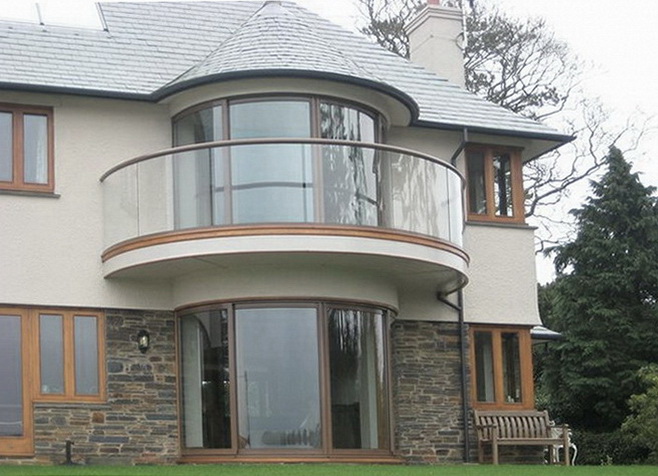 For glass railings and balustrades, GlassPro uses certified tempered and laminated glass of its own production. We offer glass panels in various colors, transparency levels and surface structures. To add variety and exclusivity, our company offers many technologies and options for decoratingglass sheets and applying prints and logos on them:
overhead elements;
decorative lamination;
triplex with internal broken tempered glass "crushed ice";
artistic matting;
photorealistic printing.
Modern technologies and equipment make it possible to produce glass fences of the most varied shapes and complexity.
Handrails are an important functional element of glass railings and also play an important decorative role. They can be used for any type of enclosing structures and are made of various materials:
– natural wood;
– glass;
– ferrous metal;
– polished stainless steel;
– brushed stainless steel;
– aluminum.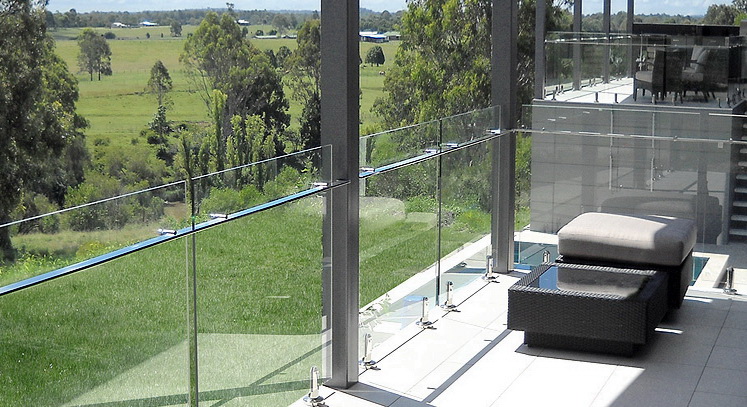 When selecting the material and construction of handrails for glass railing, GlassPro specialists take into account the architectural object and the location of the railing. The criteria of safety, resistance to temperature extremes and other weather factors, wear resistance, ease of use and maintenance are all considered.
The shape of the handrails in the section can be different: a metal pipe of a round or rectangular shape, a U-shaped or other type of profile. "GlassPro" also offers a variety of wooden and forged options for handrails to order. In self-supporting structures, a glass enclosure without a handrail is common.
Architects recommend using glass railings: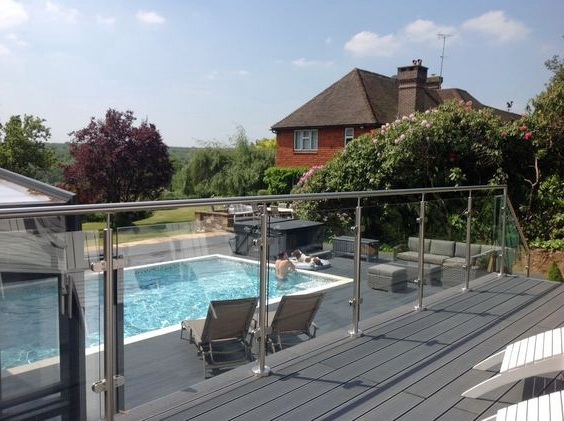 for railing a porch;
on the terraces of cafes and restaurants;
in the atriums of shopping and entertainment centers;
for fencing stairways and landings;
on balconies and attics of private houses, cottages, penthouses;
for fencing highways and highways;
for fencing viewing platforms;
on verandas and terraces of private houses;
for fencing platforms at metro stations;
fencing of areas on the roofs of buildings;
for fencing of bridge pedestrian crossings;
for fencing swimming pools.
Possible places to apply glass enclosing structures of the "GlassPro" trademark are not limited to this list.
Functional properties of glass railings:

:
Provision of safety in places where height differences occur;
Protection from wind, dust, and sand;
Noise protection (soundproof function);
Precaution against children and animals falling into the water.
Advantages of GlassPro ™ glass enclosures:
stylish and modern appearance;
visually do not clutter up the space, providing a free view;
high level of reliability due to the use of safe tempered or laminated glass;
resistance to intense environmental factors;
long service life with preservation of the original appearance and functional qualities;
do not require high maintenance care, are made of glass – a waterproof and non-hygroscopic material;
a wide selection of different types of glass for the manufacture of railings;
the ability to use in both interior and exterior projects.
Taking into account the wishes of the customer, "GlassPro" specialists are ready to implement almost the entire range of existing types of glass fences, both in terms of constructive type and architectural design.     
Take the first step in choosing a glass railing or balustrade: