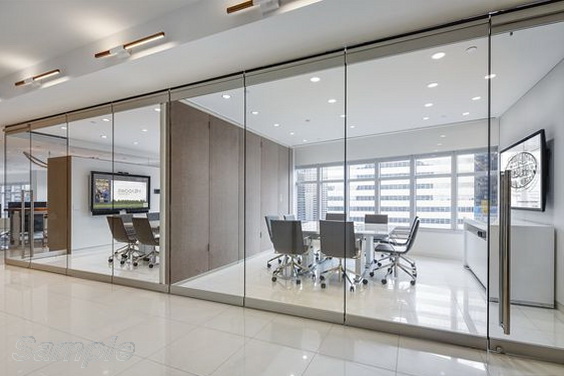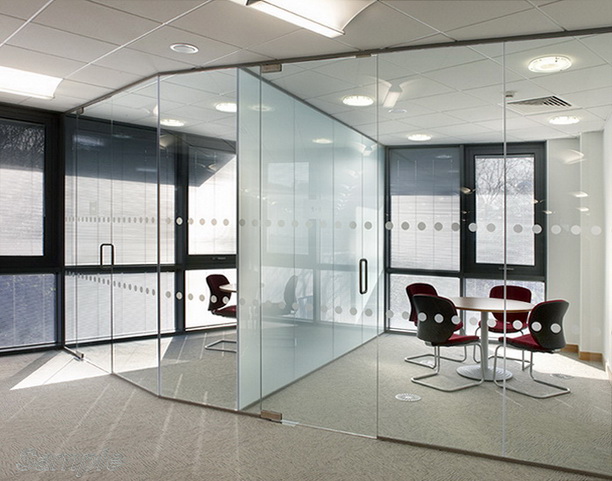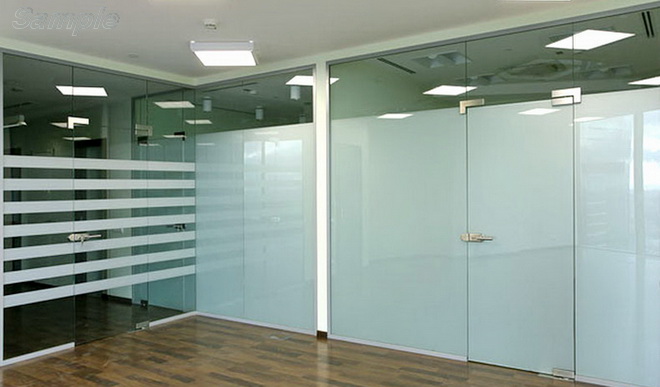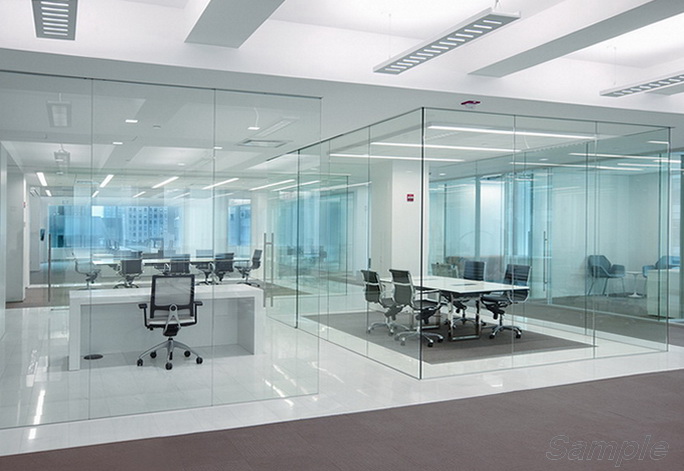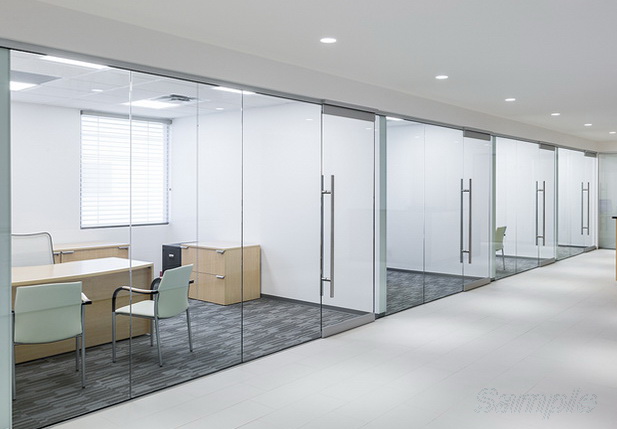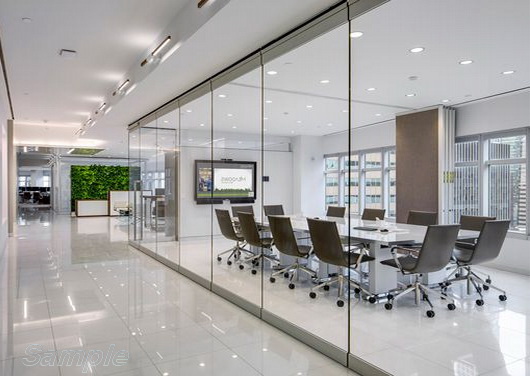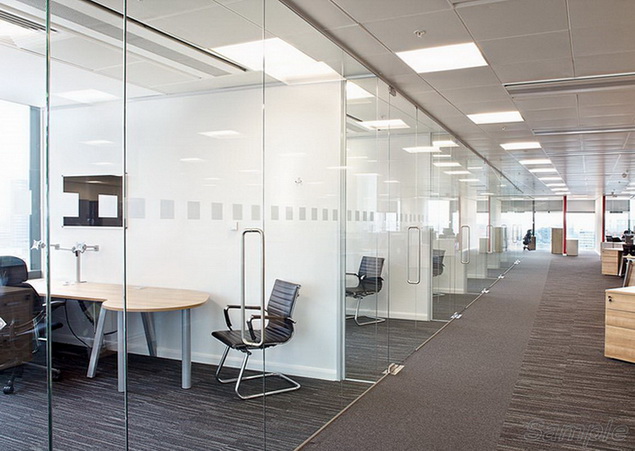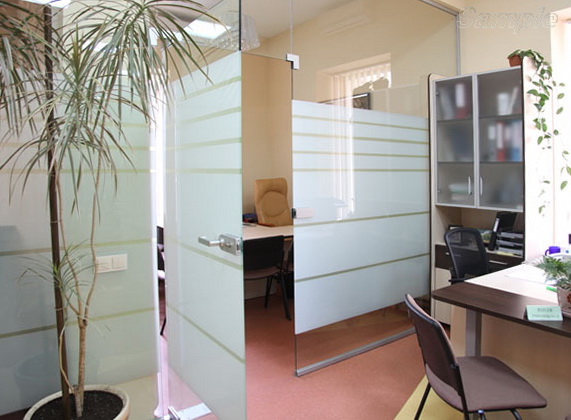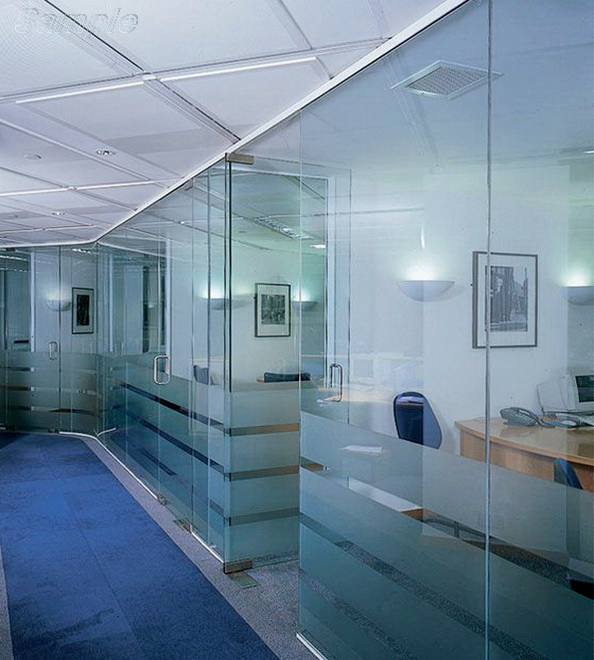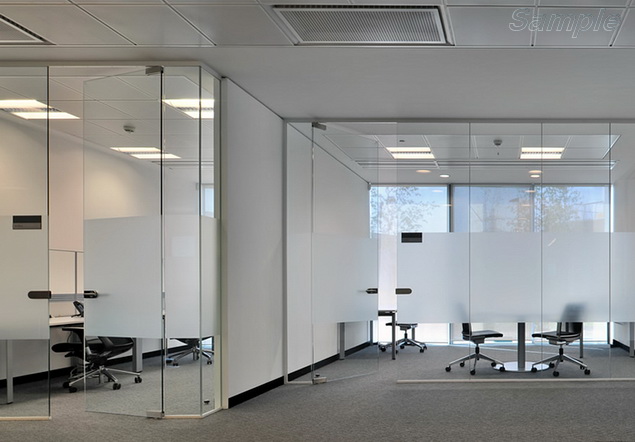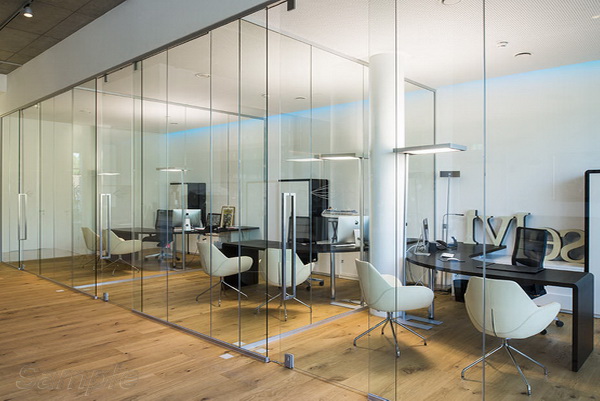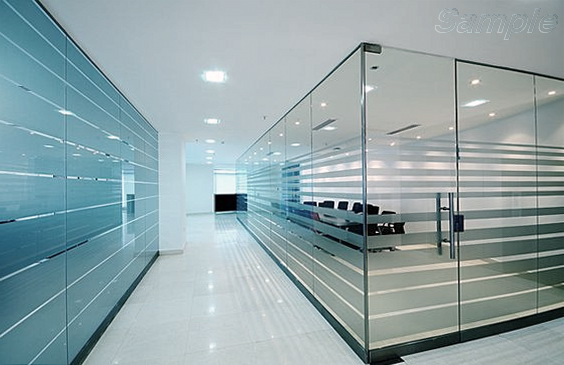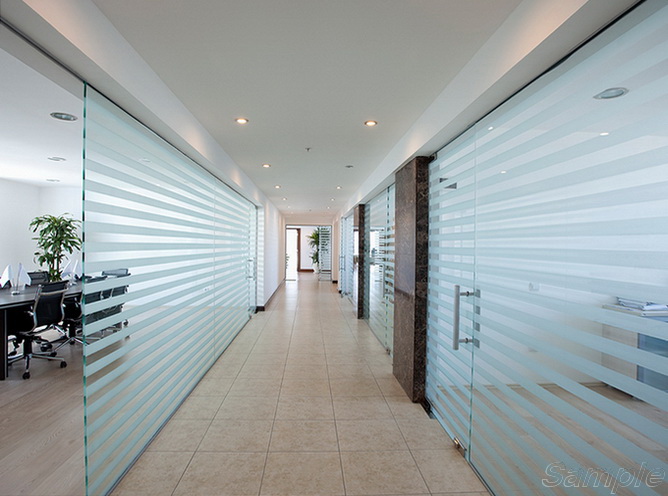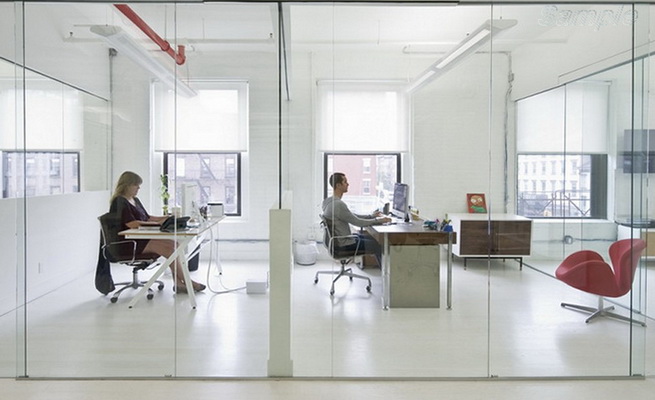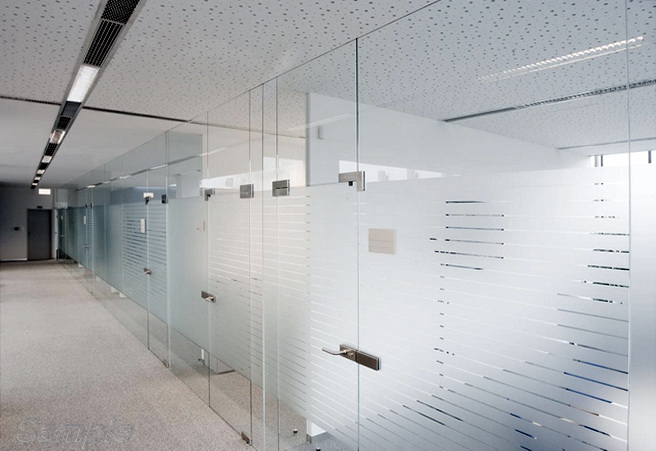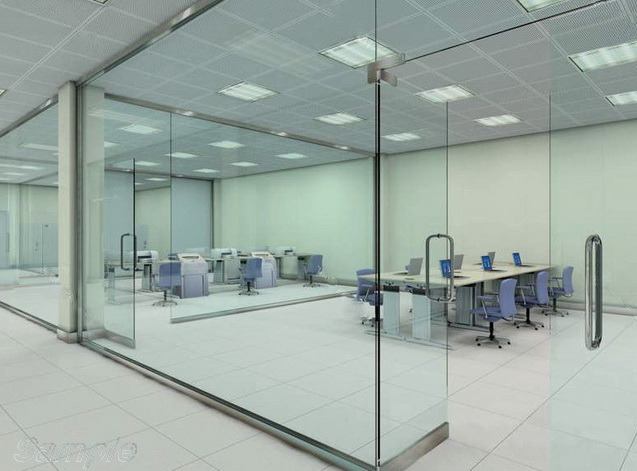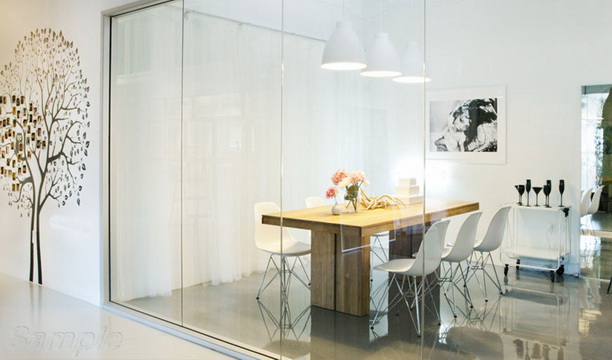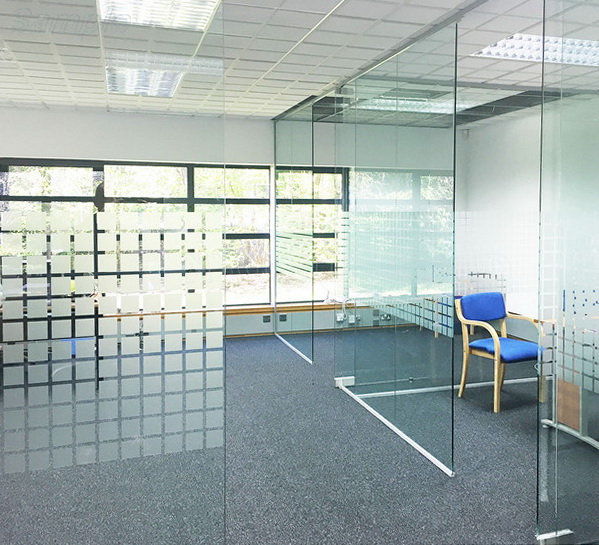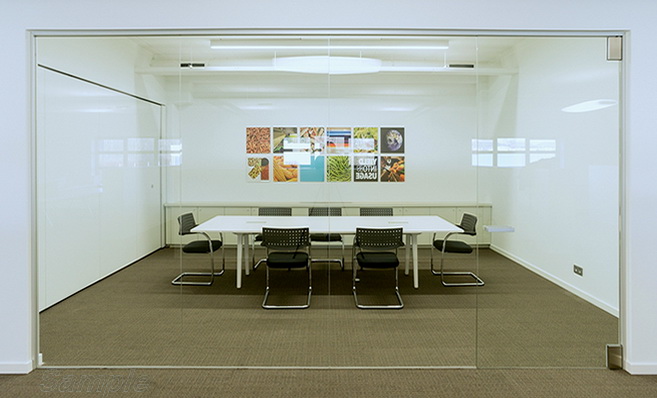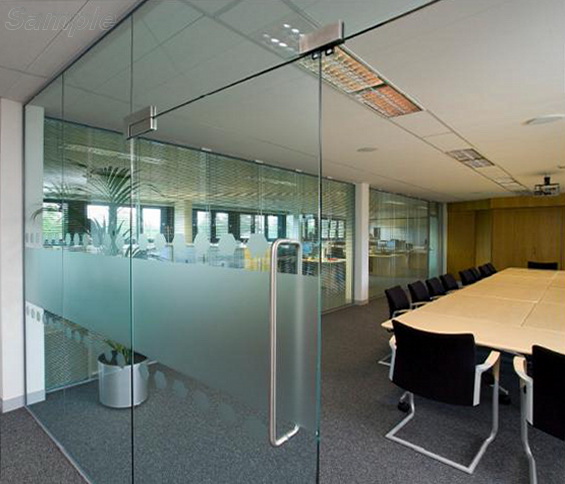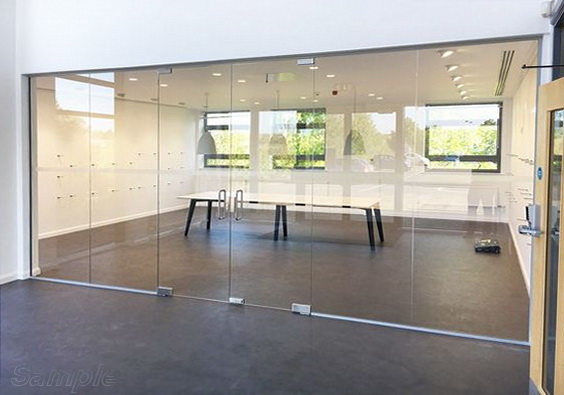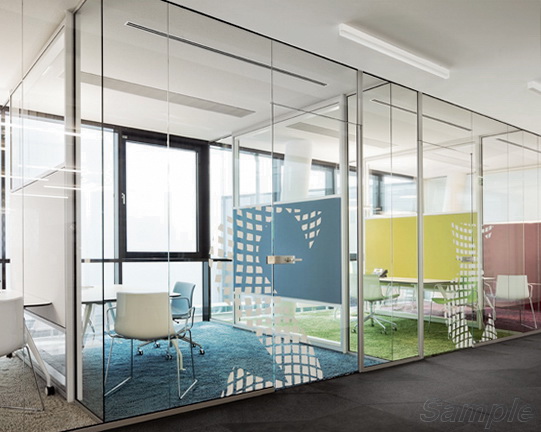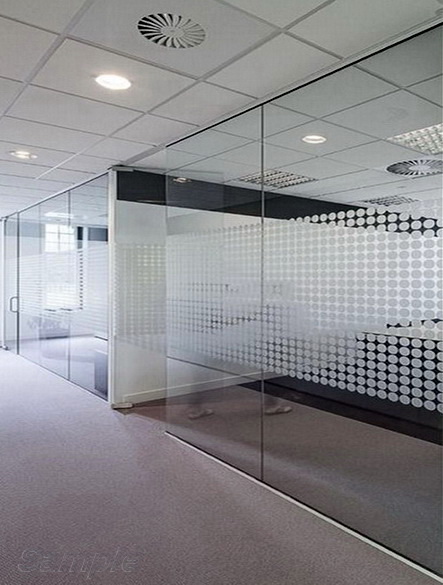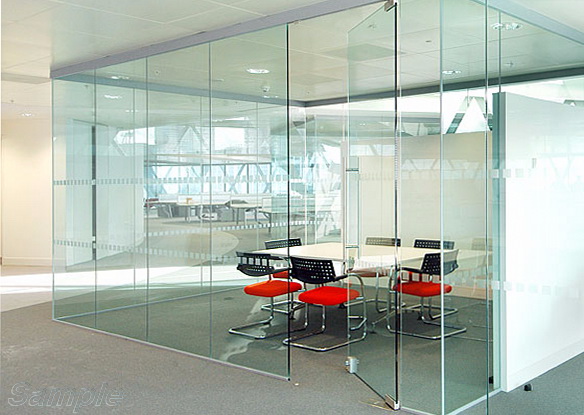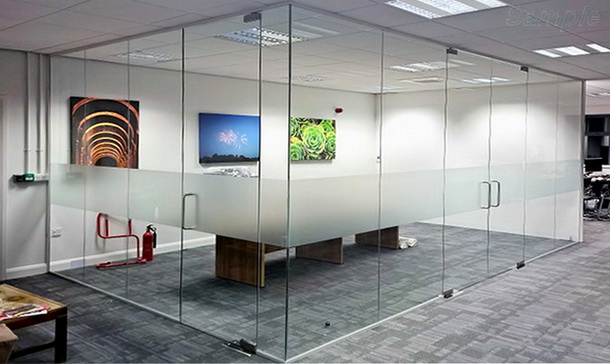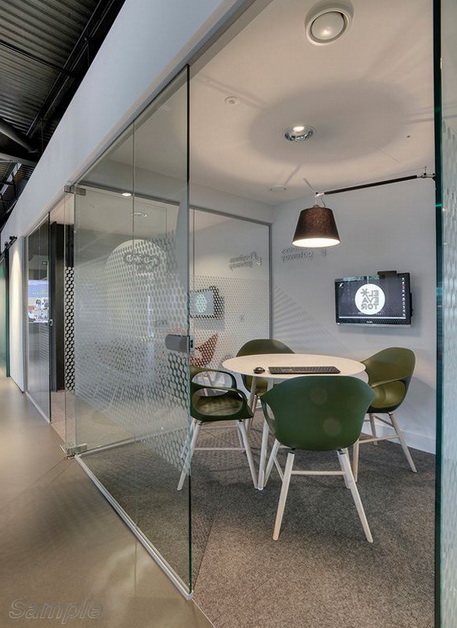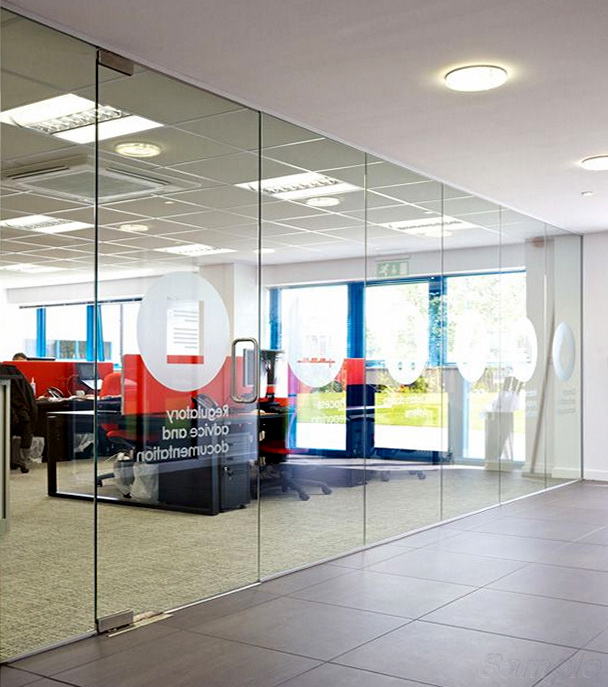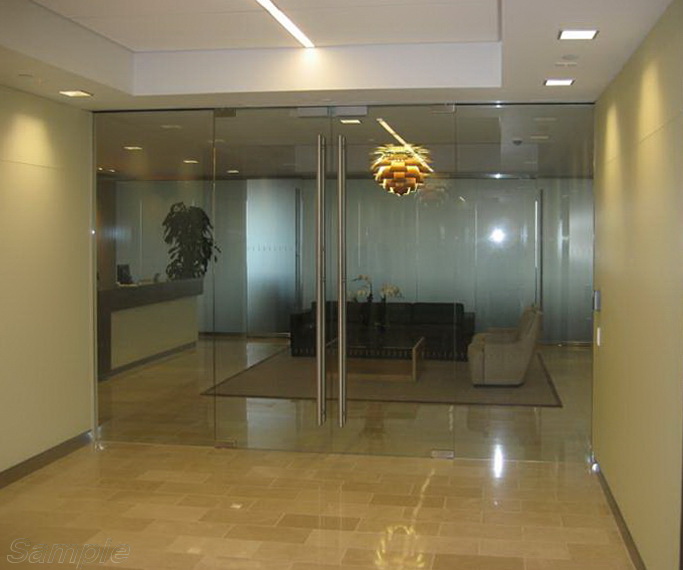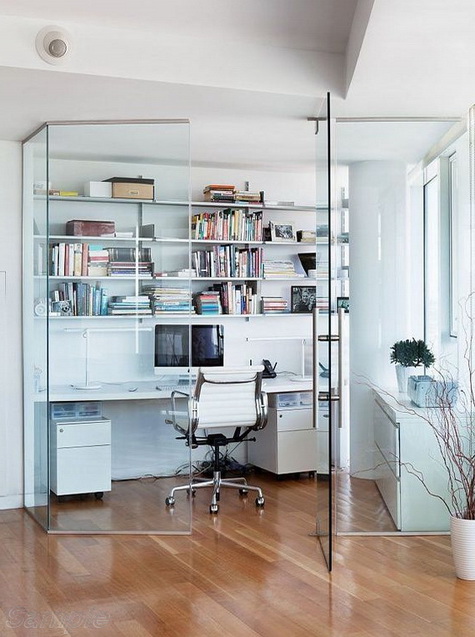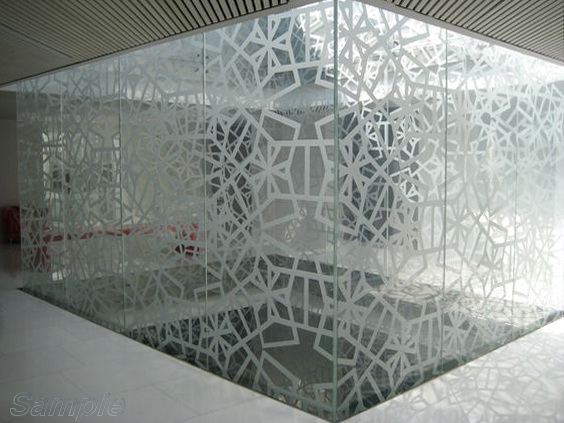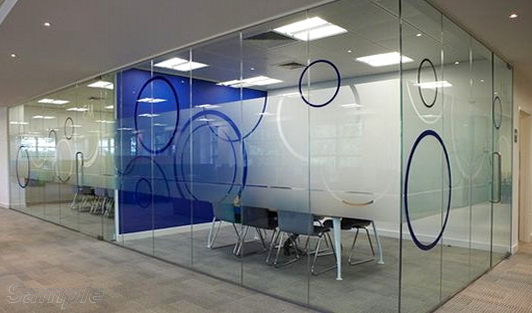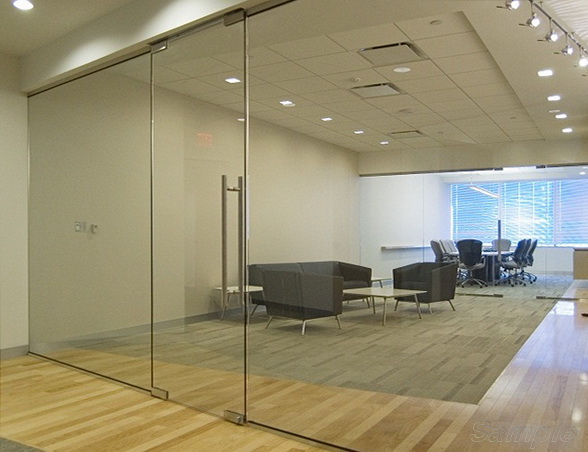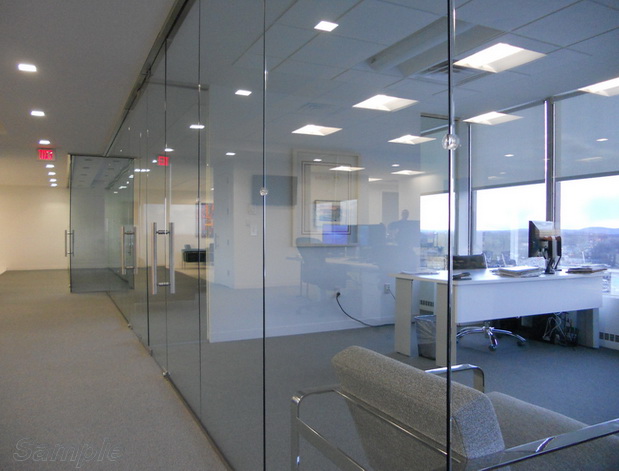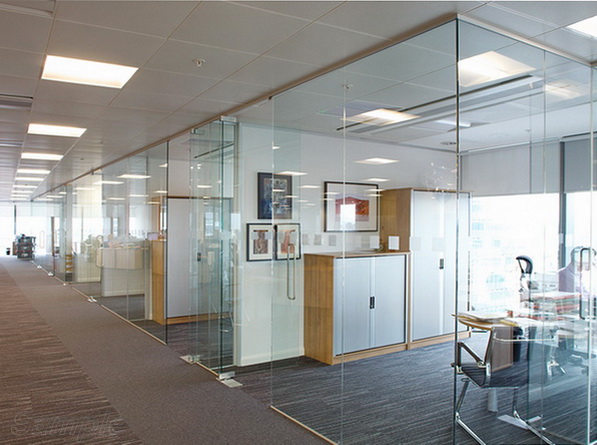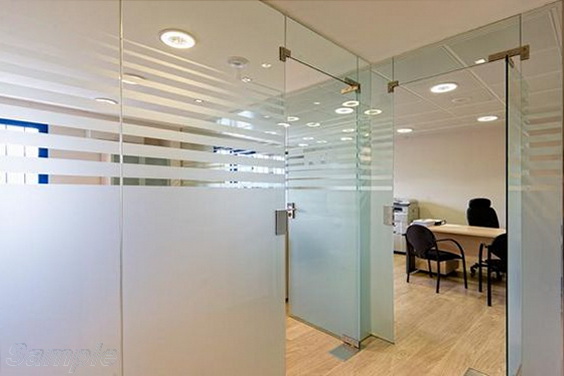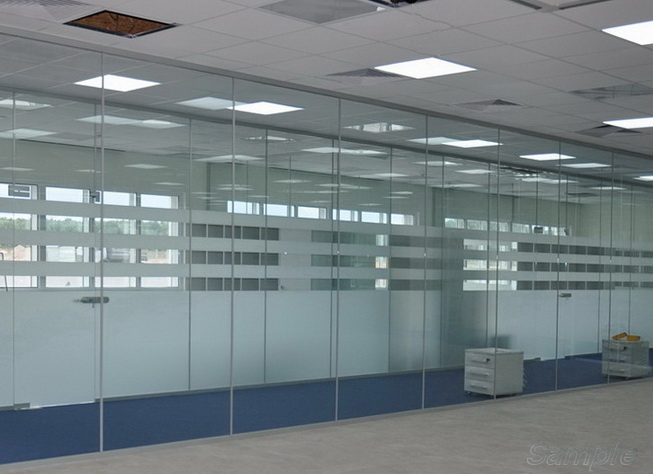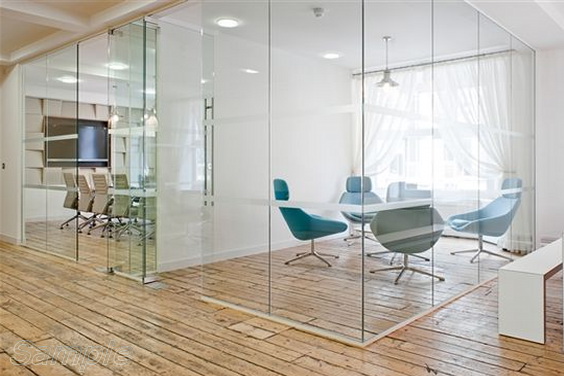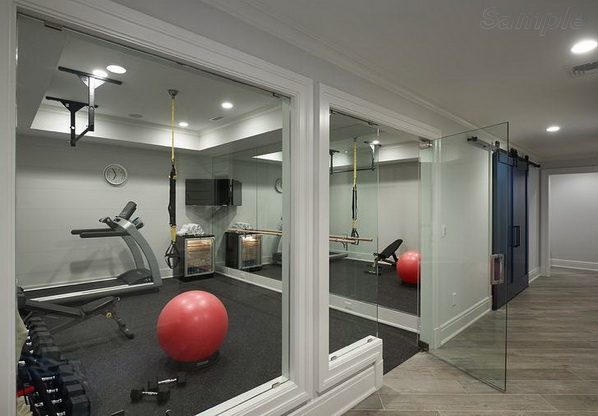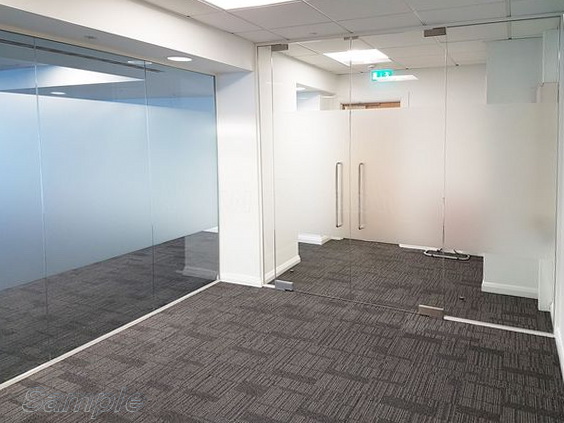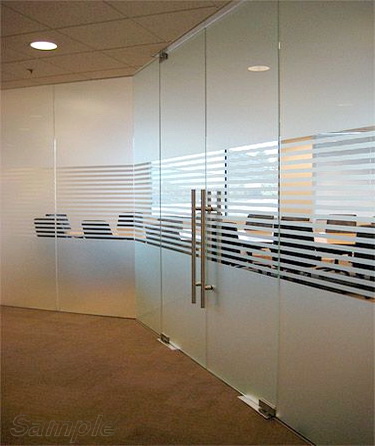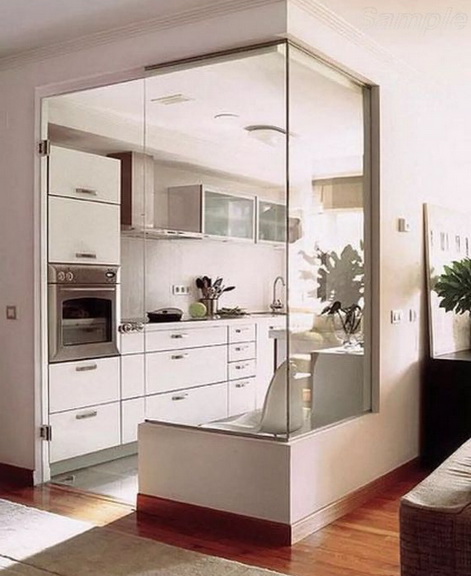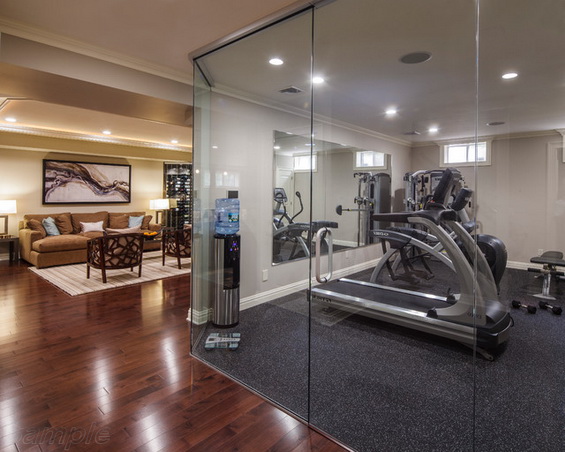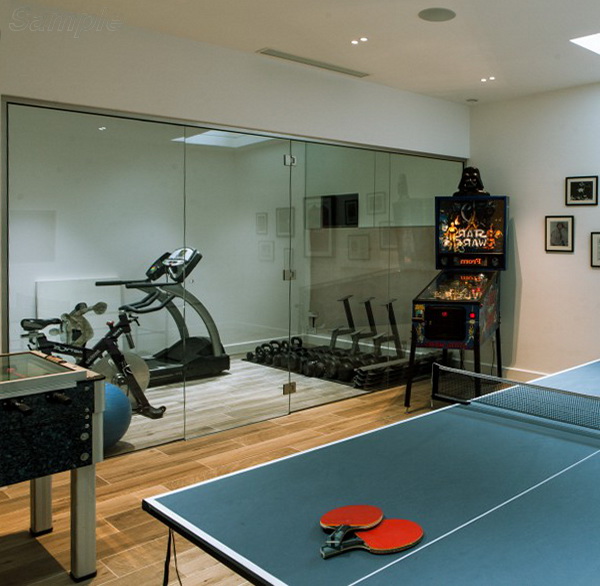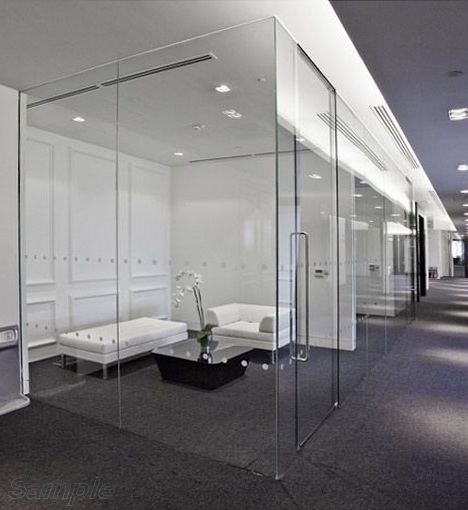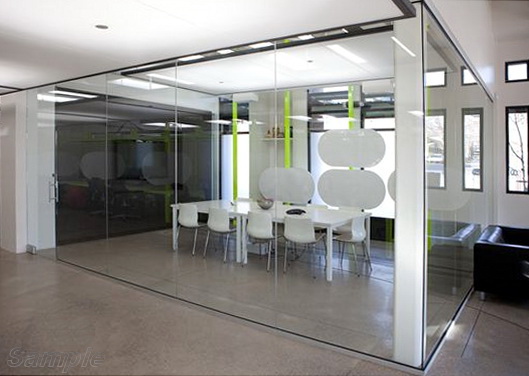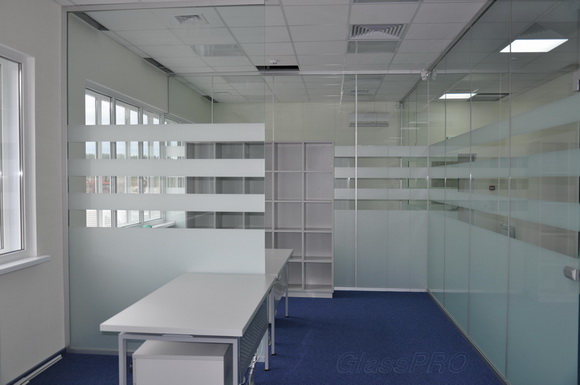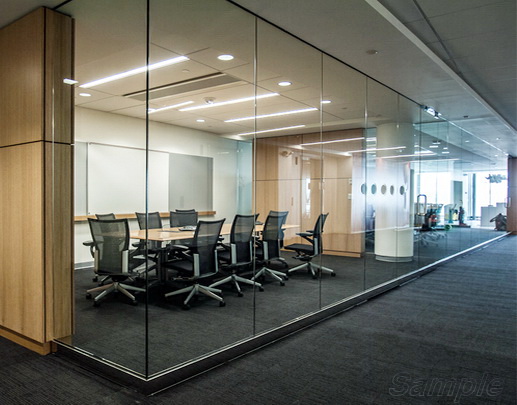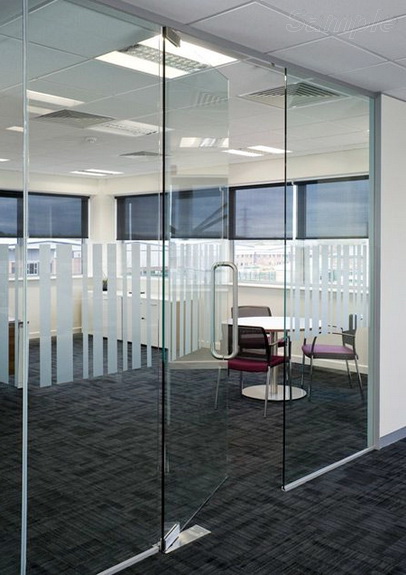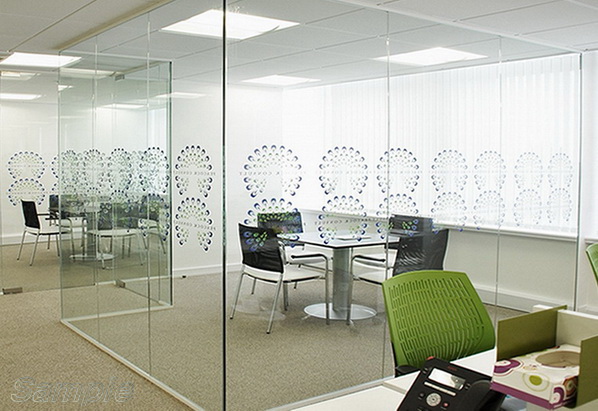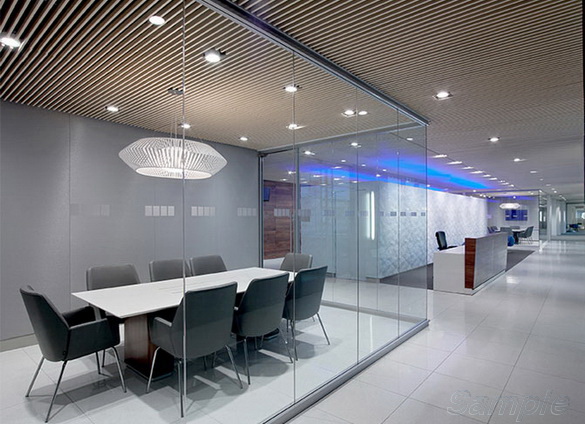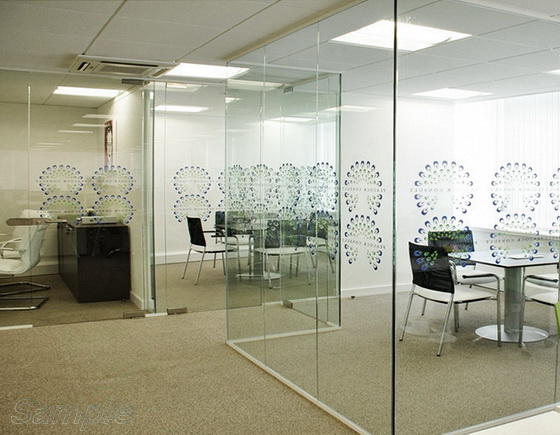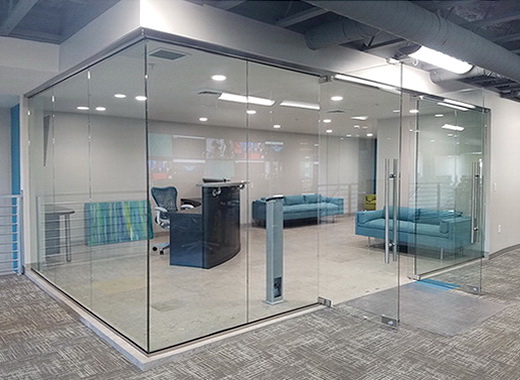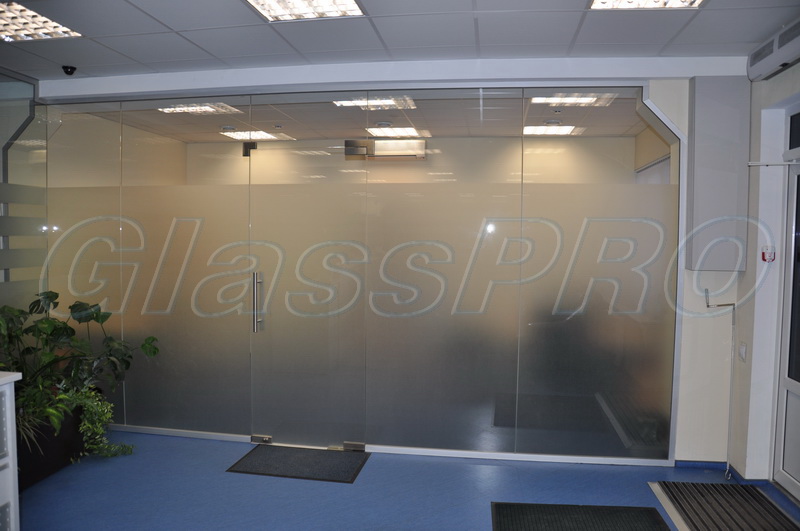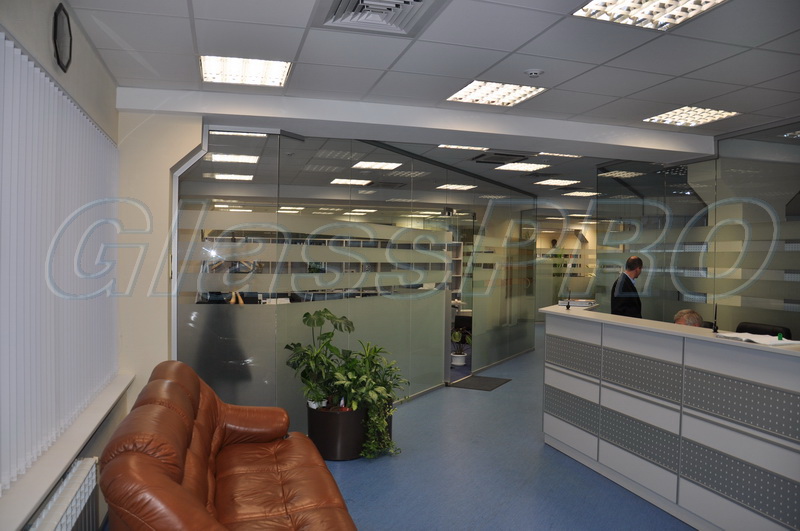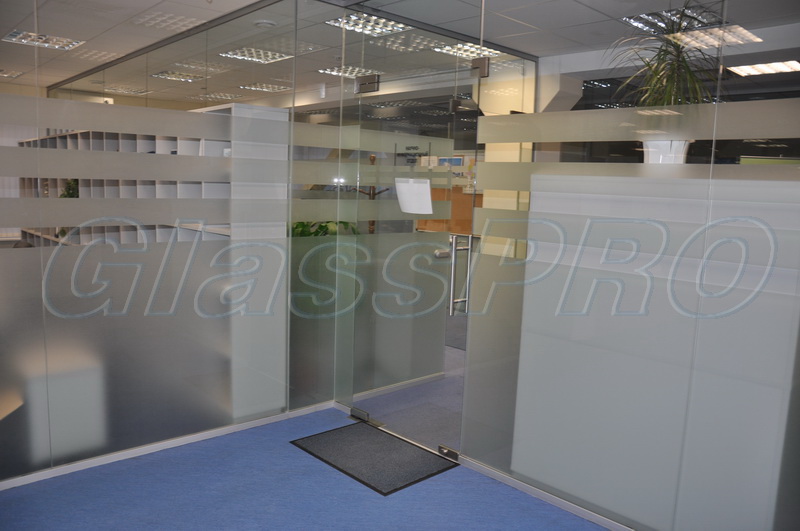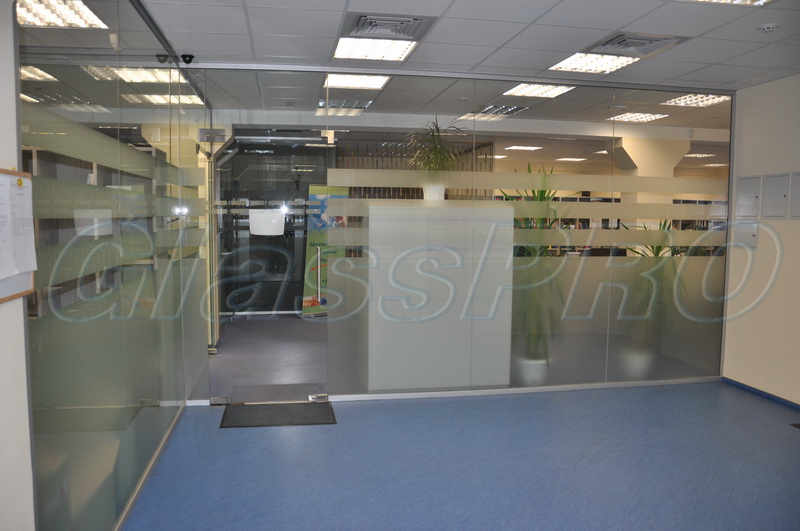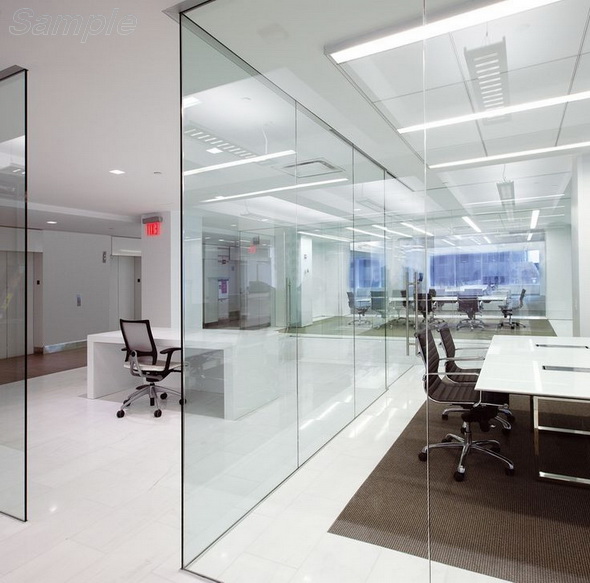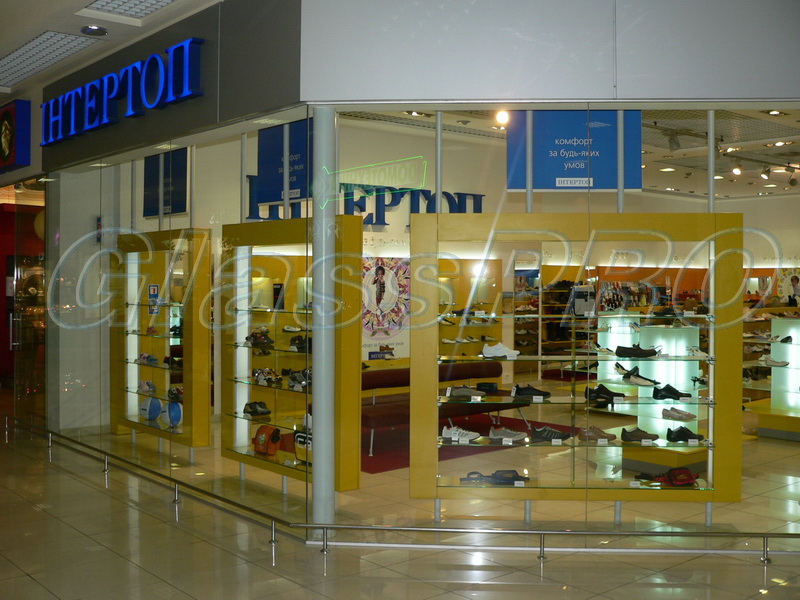 Frameless glass office partitions with swing door
All-glass office partitions compare favorably with frame ones in their elegant appearance due to the minimum number of metal profiles "cutting" through the structure. At the same time, they are not inferior to the frame ones in durability and functionality. Office partitions are primarily made of tempered glass. At the same time, the ability to decorate glass canvases will allow you to create the right atmosphere in your office space and embody a variety of design ideas. We use the following glass decoration technologies: frosting, realistic photo printing, and decorative films. Various patterns, company logos, advertising information, and almost any other image can be applied to the glass.
The company "GlassPro" offers frameless glass office partitions with two types of swing doors:
All-glass swing doors without frame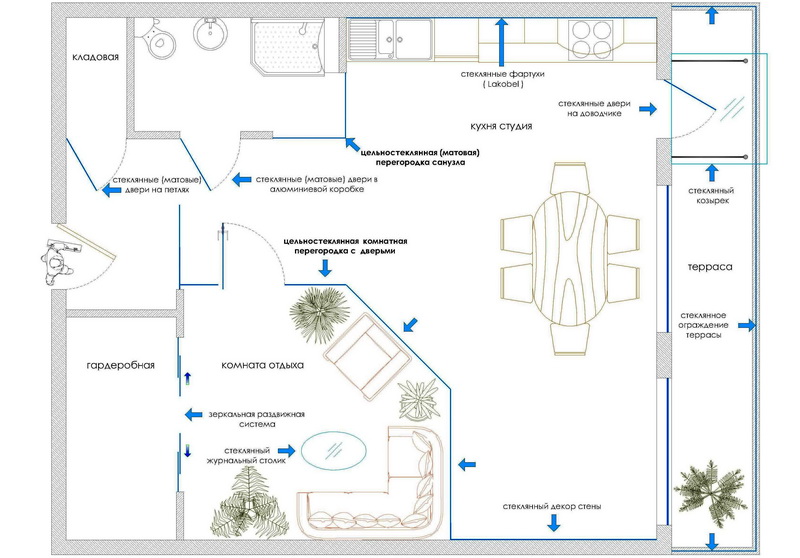 Glass office partitions with a swing door without a frame (pendulum)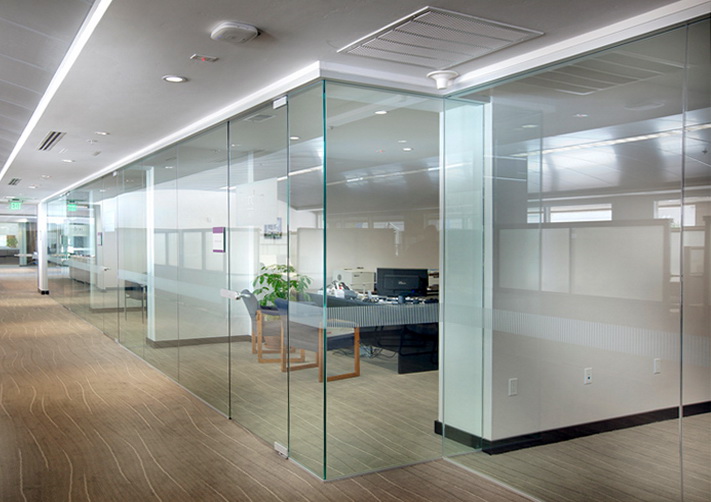 Our company manufactures all-glass partitions with integrated single-leaf and double-leaf glass doors without a frame. Doors of this type can be opened in both directions and must be equipped with door closers. The glass sheet is installed in the opening without a box and is fixed with hinges to the structure and the floor of the room using axial canopies. The lower axle, which is capable of withstanding a large weight, bears the main load from the glass door. Double-side-opening doors are especially popular in office buildings and places of active traffic, increasing the throughput of the opening in both directions.
It should be borne in mind that, unlike hinges for doors made of conventional materials, hinges for glass doors can cost a little more. The price is due to the special construction and materials from which they are made. The weight of a glass door, depending on the size and thickness, can reach 40 kg; traditional interior doors weigh much less.
Advantages of double-side-opening glass doors without a frame: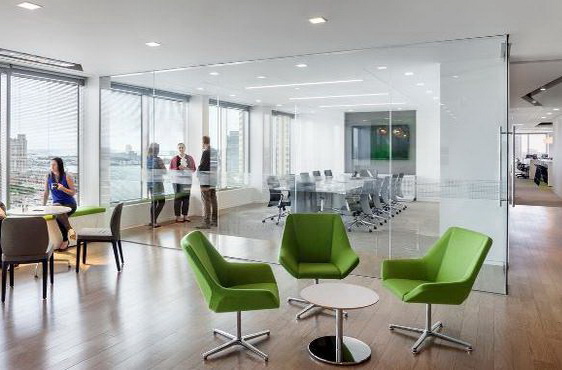 the ability to open and close the glass door in any direction;
door opening is carried out by applying light pressure on the leaf;
the possibility of adjusting the closer according to the closing speed, opening force and the angle of the sash fixation;
durability – glass practically does not deform and is easy to clean;
absence of a door frame – a minimalistic solution that will suit any interior style.
The disadvantages of such structures include higher sound permeability and slightly lower thermal insulation compared to aluminum door frames.
At the request of the client, the doors can be equipped with locks to ensure access control. See photo Glass office partitions with a swing door without a frame"…
Components for glass office partitions with frameless door: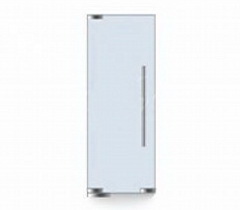 PR – 01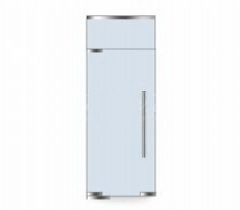 PR – 02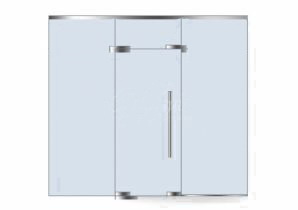 PR – 03
PR – 04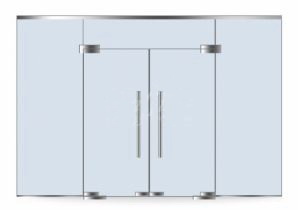 PR – 05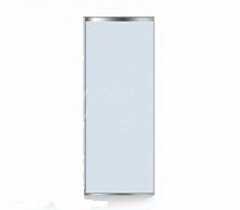 PR – 06